Tags
Related Posts
Share This
Greg Donovan Talks Success and Dildo Bats
By Nick Beckman/Photography by Tim Kassiotus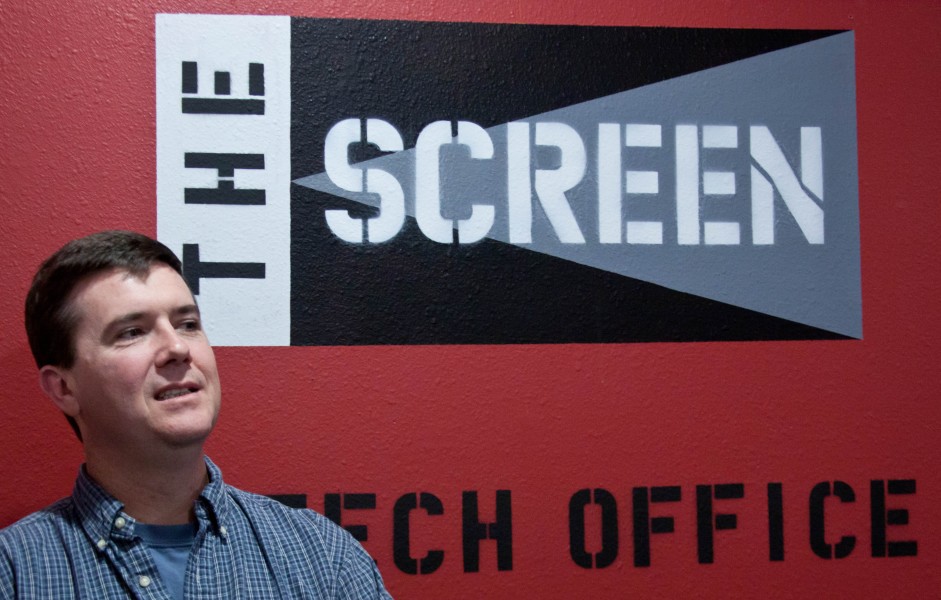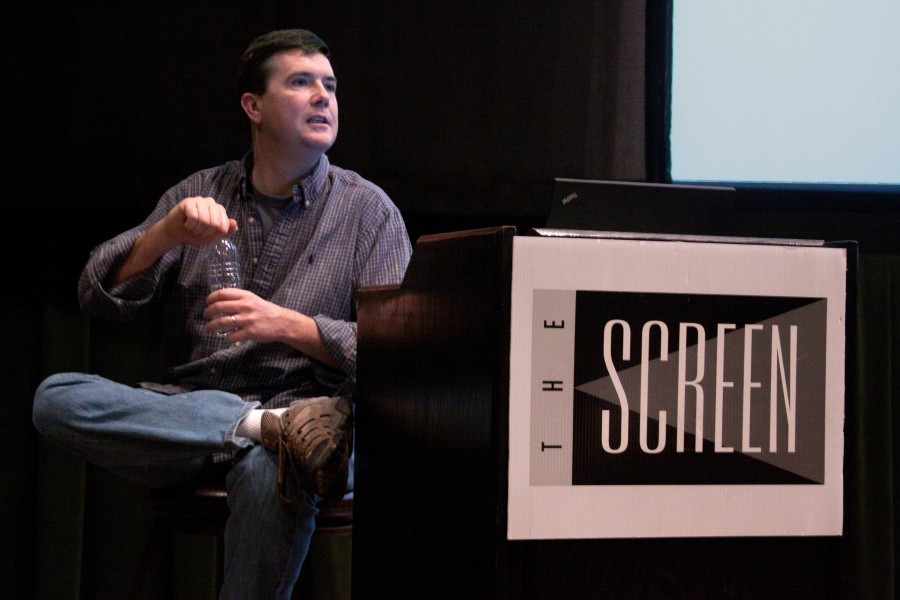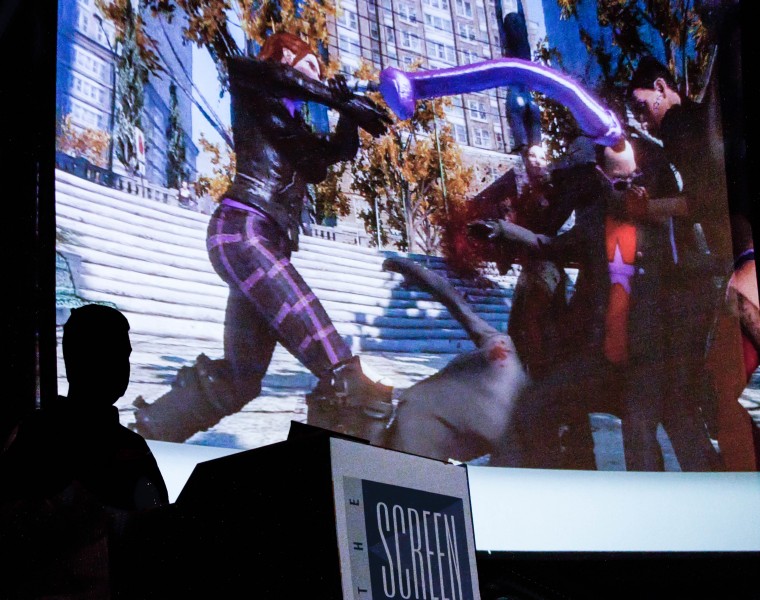 With a pleasant introduction by his brother Matt, Greg Donovan had already set the tone for his Jan. 18 lecture before he even began speaking; "Video Game Marketing 101 (kind of…)" read his Powerpoint slide which was being projected across the beautiful cinematic screen inside of SFUAD's own Garson Studios.
Matt Donovan, co-chair of the Creative Writing and Literature Department opened for his brother with a bit of nostalgia: A story of the two when they were young, experiencing the new video game craze also referred to as "Space Invaders." The two were mesmerized and undoubtedly changed creatively by the game, both of them seeking out careers in the arts later in life.
Matt went on to become a successful writer and Greg to produce the very thing that brought them both together, video games. Greg began his presentation by letting his audience know the casual tone of the lecture.
"I use some terms and phrases that are common in the industry" Donovan explained, " so please ask questions if you don't know what I'm saying."
Donovan, a former Yilm school student, claims that he began working on the sets of short Yilms and eventually landed himself a marketing job for a gaming company. Here, he says, he found that his passion was for the production of the games themselves. So, after a year or so he moved to Volition, the company he is currently with and has produced Saints Row 1-3 and is currently working on the 4th.
Volition is a video game developer based out of Illinois and has also produced titles like Red Faction and The Punisher. The game itself is a delightful mix of colorful characters, ranging from bumbling gang members to over the top villains, all uniquely tied together in an open-­‐world setting, The players find themselves able to explore the world with free range (for the most part) while also participating in the missions as well.
"In the beginning we were kind of grouped together with Grand Theft Auto," Donovan explained, "but since the 2nd and 3rd's release it has become very clear that we are our own game."
And, indeed, they have created a very distinct style to their games, offering a wide rage of weapons including dildo baseball bats and Molotov cocktails.
Donovan doesn't give himself all of the credit, either, not even by a long shot. He says that the gaming industry is incredibly collaborative. Volition, he claims, outsources a lot of their work to studios in Asia, but their in-­‐house works comes from the 150+ workers that now make up their workplace in Champaign, Illinois. For the budding filmmakers, screenwriters, independent designers, and video game connoisseurs in the audience, Donovan left them with some pieces of advice: to not be afraid of getting told your hard work is terrible and to be able to change and collaborate with others without compromising one's own creative integrity.