Tags
Related Posts
Share This
First-time director tackles Sartre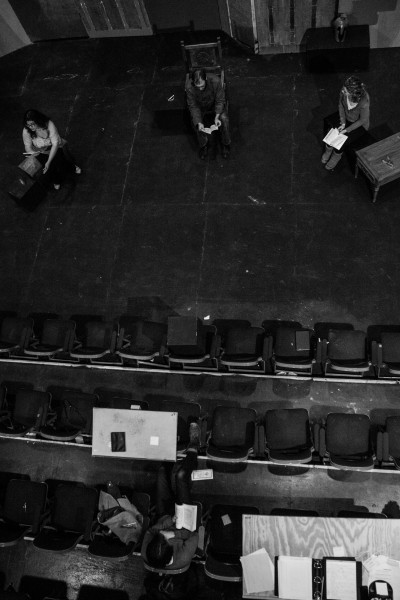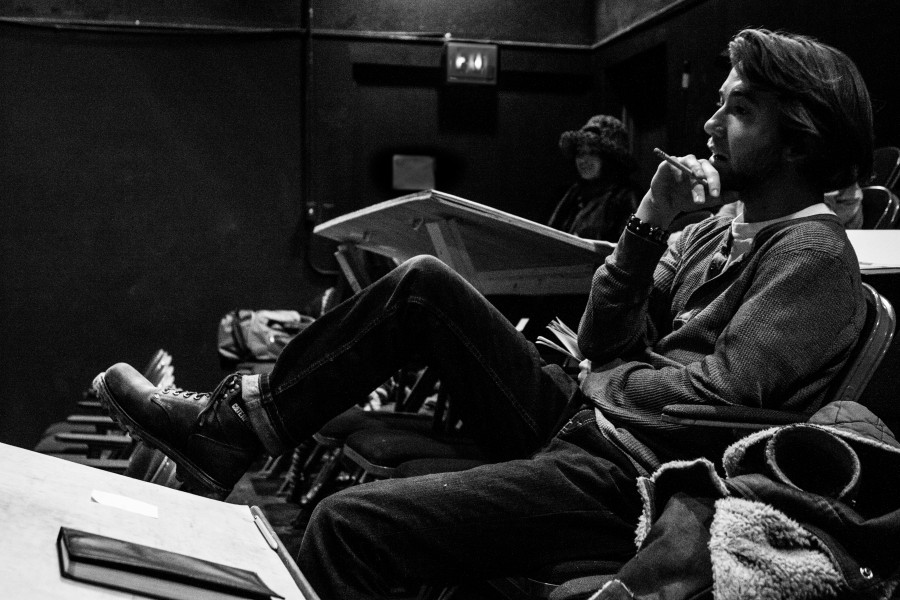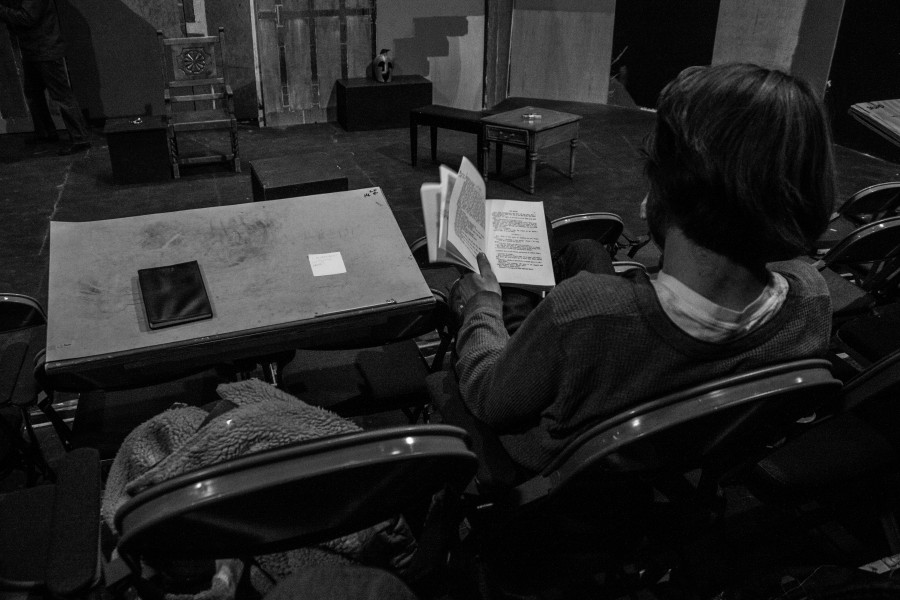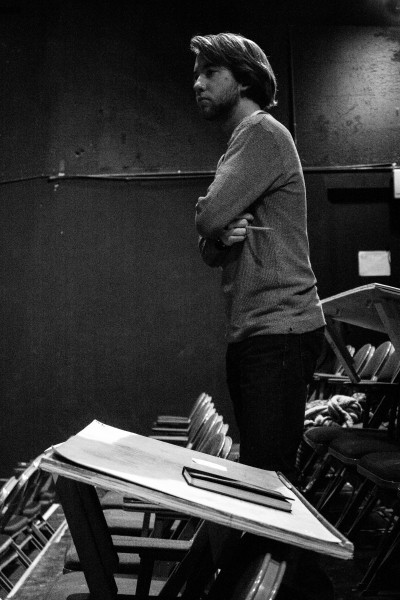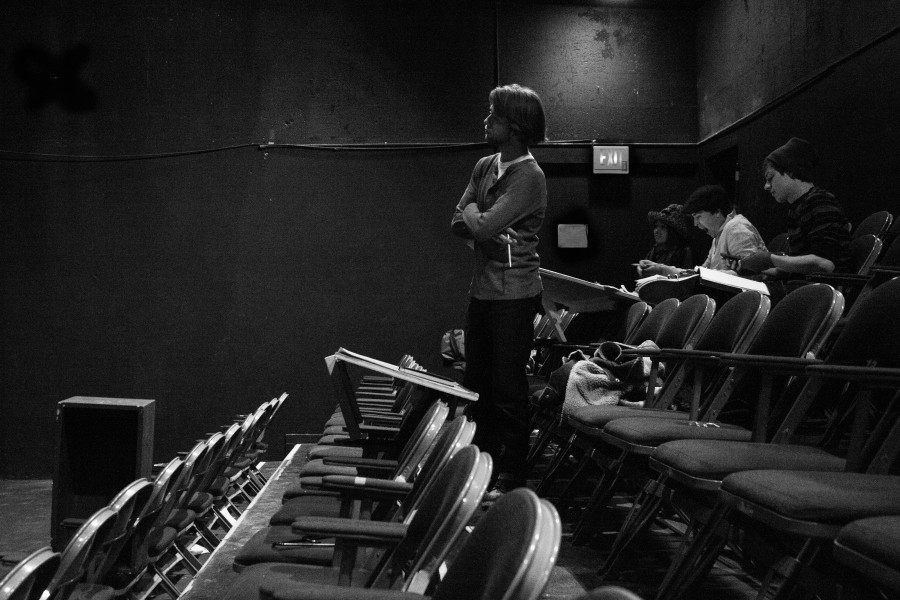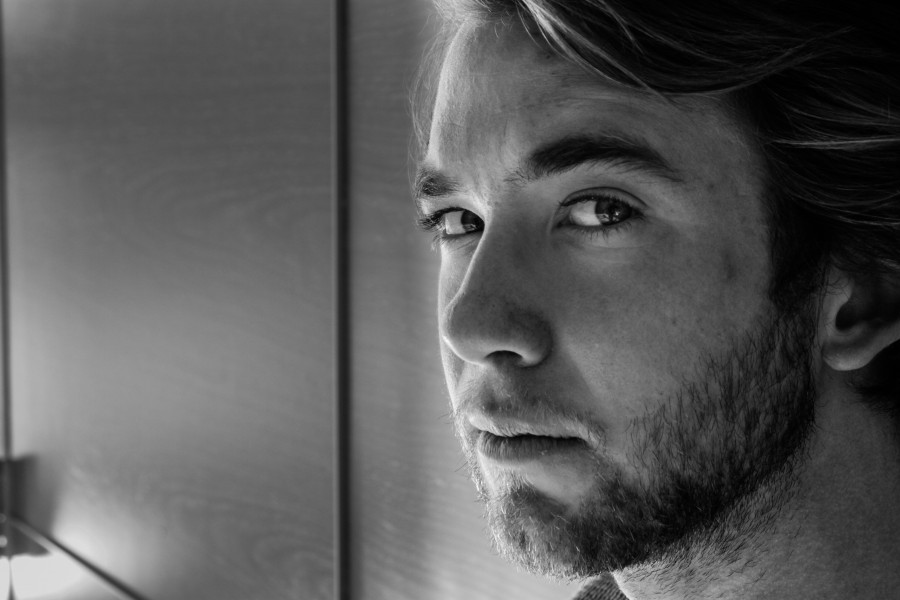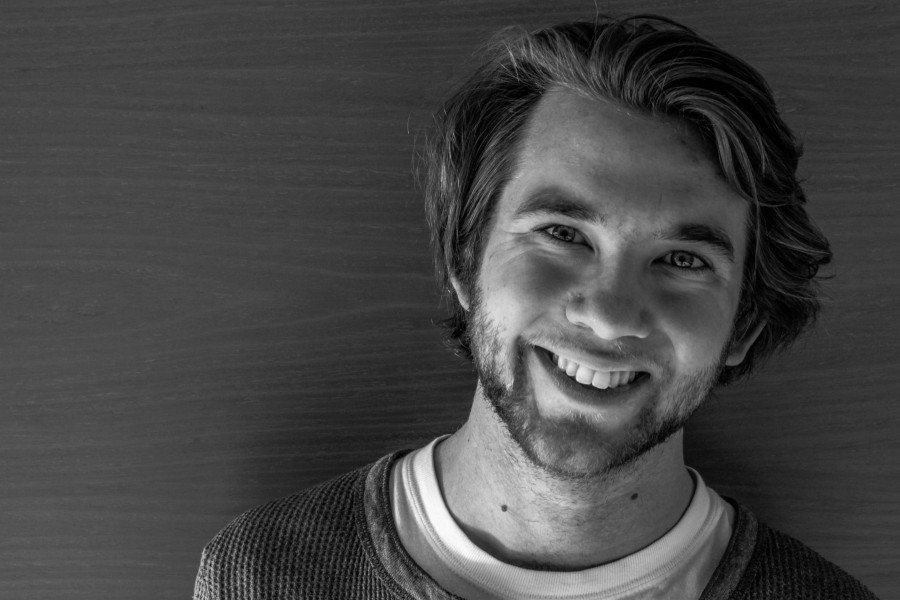 Walking up the stairs in the lobby of the theatre building, Senior performing arts major Corbin Albaugh and I exchanged pleasantries. Albaugh for the past week was in preproduction for the Weckesser Studio Theatre production of Jean-Paul Sartre's classic No Exit, which he is directing.
"This is the first time I've ever directed and I'm going into this pretty much blind other than having a decent all around knowledge of the play," said Albaugh. "So this is a massive learning experience for me and at this point in the process I love it. It's fantastic."
Seeing Albaugh's excitement, I thought he had achieved a lifelong dream.
"I wouldn't say I've always wanted to direct," said Albaugh. "One of the things that I would like to accomplish in my senior year is to stay out of my comfort zone as much as possible."
Albaugh's comfort zone is an ever changing beast. Back in Iowa, in junior high, Albaugh auditioned for a model and talent agency. They liked him so much that they booked him a trip to New York for the International Models & Talent Association (IMTA), where managers and agents flock to find fresh clients.
"So long story short, I did some contests, did some exhibitions, got hooked up with a management team that flew me to LA where I auditioned for two years for film and television. I ultimately got cast in a bit part. Have you ever seen the movie 'Mr. Woodcock'?"
I did, in fact, remember Mr. Woodcock, a 2007 comedy starring Seann William Scott and Billy Bob Thorton. It was a critical bomb but that could hardly be attributed to Albaugh's small role as one of the gym students harassed by the title character.
"That happened and that was an other worldly experience. Hollywood film could not be more removed from the theatre world. It's a completely different animal."
Albaugh relates to me how big Hollywood productions are much more of a industrial and commercial endeavor than an exercise in creativity.
"So yeah, I've had experience in one aspect of film and it's not one that I particularly enjoyed and that's why I'm here right now."
But that doesn't mean that Albaugh is done with film quite yet. Working with students at The Film School has rekindled his faith in film.
"You know, I think there is something to be said about having a shoe string budget and having little financial backing, that kind of desperation where every minute counts and everyone's time counts, every dollar that's spent counts."
Albaugh has finished the audition process and is moving into set construction and rehearsal.  He's holding rehearsals six days a week, four hours a day aiming for perfection by the preview date on Feb. 14.  At no time does he seem rattled or in over his head. When we change the subject onto the theatre department as a whole he unknowingly surmises the position he's in.
"The department doesn't try to baby you, they just throw you in it and it's really the ethos behind theatre, they just throw you in it."