Tags
Related Posts
Share This
Capitol Café Hustle
 By Charlotte Martinez/ Photos by Amanda Tyler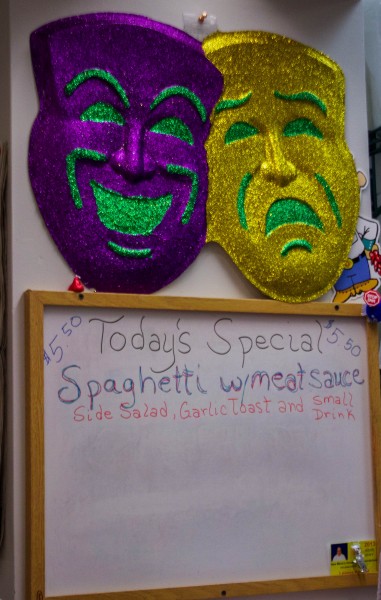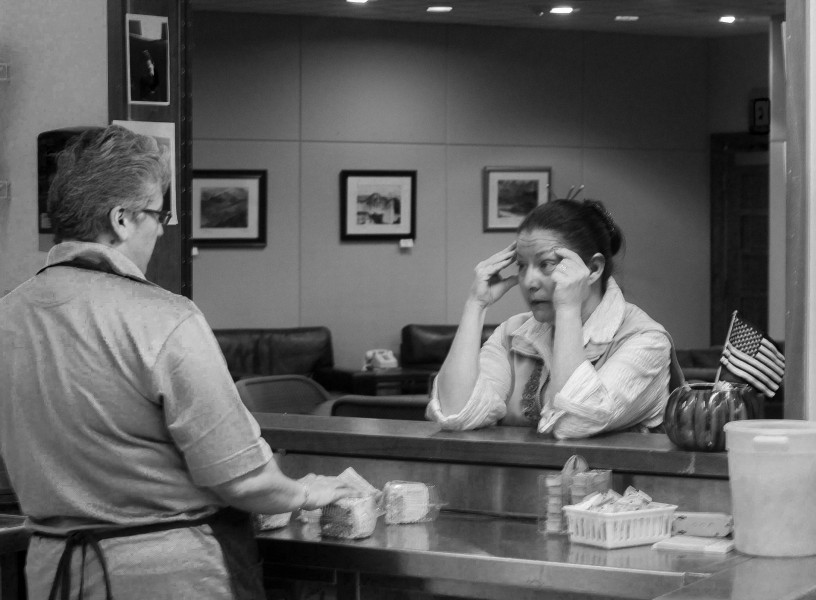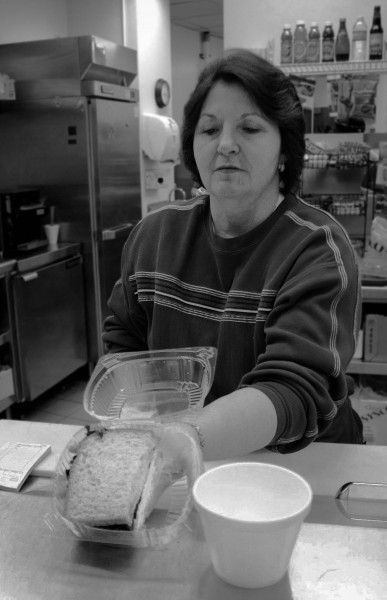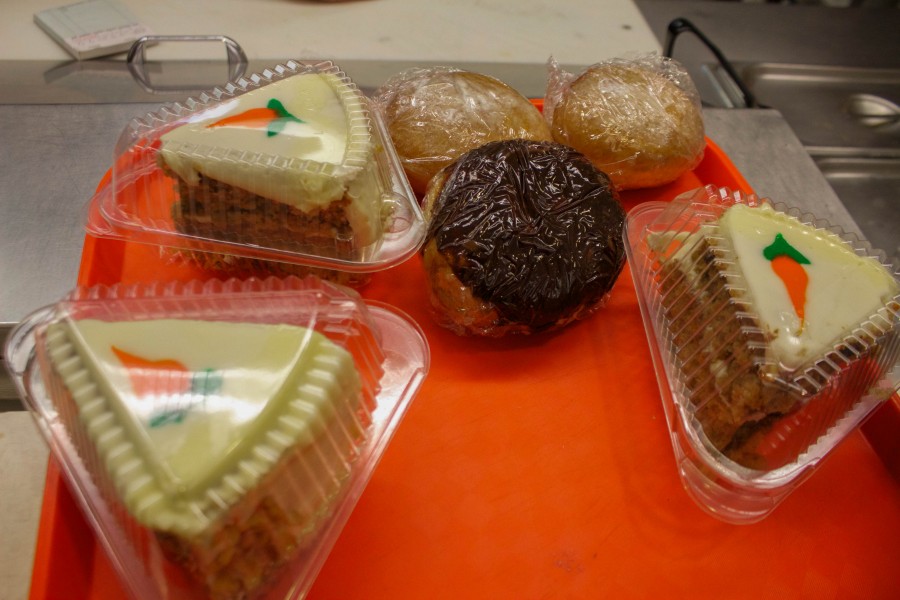 Legislating at the Santa Fe Capitol (aka the Roundhouse) runs like an ant hill. Workers zig zag across halls, hierarchy command from their post, and staircases hustle with feet. The higher you go, the more prestigious it gets.
It's quiet on the top floor—perhaps the lush carpet hordes chatter and phones send coded rings directly to their receivers. The few who linger here have stoic or concerned expressions. They move as if they want to leave.
The bottom floor, on the other hand, brings life back to the Capitol. Here, on the bottom floor, nestled first doorway to the left, is the Capitol Café, where conversing is informal and food is comforting.
It's not so much a café as it is a walk-in nook. Perhaps 12-by-6 feet of customer space and 15-by-10 feet of kitchen space. The area booms with laughter, clings with pans and sounds with friendly "hellos." Two woman stand behind a counter, chatting. Chefs in the back spring from side to side, preparing orders.
A young man in a suite strides in. He asks for a juice and brings out his wallet. "Can I write a check?" he asks.
Behind the counter Debra Zamora, a lively middle-aged food server from Roe New Mexico, laughs. "Sure, I'll just take interest on it, that's all."
The man stops and smiles at her. He orders something else. "This kind of treatment doesn't happen upstairs," he jokes.
Zamora nods. "This is the kind of service we offer."
"That's why I come downstairs," the man says, writing his check. "I even come order my lunch downstairs and take it upstairs." He turns to leave. "Thank you very much."
Next, a woman comes up to the counter and orders a Sprite.
"I'm curious, what's your name?" Zamora asks.
"Carlie," the woman says.
Carol Grine, another lunch server from Roe, New Mexico, nods as Zamora works the register. "I bet your folks were big fans of Carlie Simon," she says.
The woman smiles. "They deny I'm named after her."
This is the public side of the café, a stop for breakfast, lunch and dinner made for the workers and staff of Santa Fe's Capitol. In and out of hearings and committee meetings, everyone is welcome to order homemade goodies, pre-prepared lunches and ready-to-go snacks.
A side window reveals a second room to the bottom floor café, a window specifically for those who order from comfortable couches and eat above oak tables.
The room is an eating lounge, Zamora explains, reserved for representatives, senators and their families. "This is where they go to unwind," she says.
Though the lounge is visible to the public side of the café, the counter blocks any access.
"Sometimes we have someone who's politicking over here," Zamora begins, pointing to the public side, "and they're trying to get the attention of a senator on this side." Zamora imitates a customer. "'Can you give me five minutes? We really need to talk about this.' It's funny."
The representatives' side not only enjoys fine furnishings, the Roe ladies explain, but their food needs are accommodated no matter the time of day. If breakfast is over and a lawmaker wants eggs, then they make eggs. Otherwise, Zamora explains, the menu depends on what the owner of the café prepares for the day.
As if the excellent service wasn't enough, Capitol Café meals are all homemade by native New Mexican Terry Ebell of Roe.
"She's probably running errands now," Zamora says, but the desserts, appetizers and main courses offered during breakfast, lunch and dinner are meals that Ebell has prepared at home and brought to the Capitol.
For Mardi Gras, for example, Ebell prepared Louisiana soup, "made from scratch," Zamora says, "with shrimp, chicken and sausage. It was gone before noon." And, the ladies admit, Ebell insists she does it all herself. Especially chile, "she doesn't let anyone else mess with her chile."
Two ladies walk in and ask about dessert. Grine pulls out two trays of apple, cherry, pecan, carrot, and cocoanut cream pie slices. "[Ebell] does some awesome deserts," Zamora says.
"I can make you a banana split," Grine jokes.
The sweet-tooth ladies laugh and ask if they can have a scoop of ice cream with their pie.
"Of course," Zamora says.
For lunch? The Roe ladies pull out colorful salads: $4.25 for a large, and soup with half a sandwich for $3.25. They say they want their costumers to "eat and be filled."
The lunch wave subsides for a while and Zamora and Grine rest against the counter, but they don't sit.
"This is our staff," Zamora says, stepping aside to reveal three additional cooks. "There is no second shift. We've already been here 10 hours and when we eat we just grab something or sometimes we have to eat in front of everybody."
An older gentlemen walks by and Zamora smiles at him. They talk as if finishing an earlier conversation.
"Are you leaving?" Zamora asks him.
"No, we haven't started committee cause they're still in there," he says. "It's going to be a late night."
"For us too, then." Zamora smiles at Grine. "If they're still on the floor that means we're still here."