Tags
Related Posts
Share This
Al-Mutanabbi Street: A Desecrated Tome
By Brandon Ghigliotty/Photos by Shayla Blatchford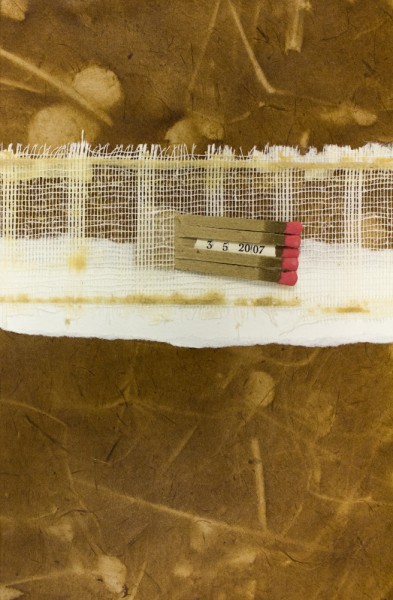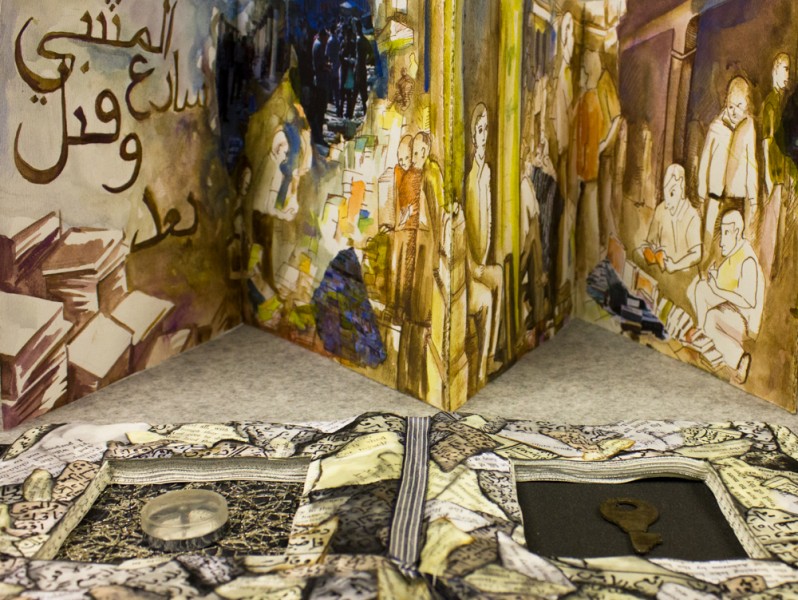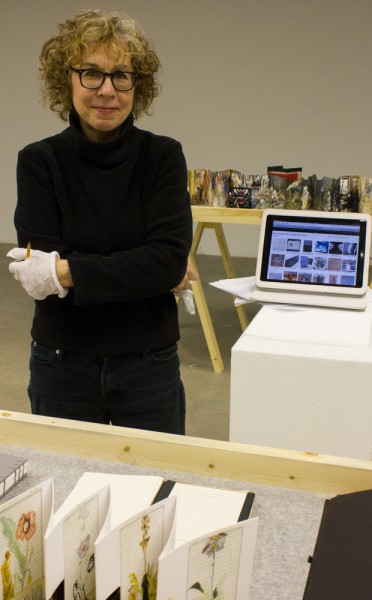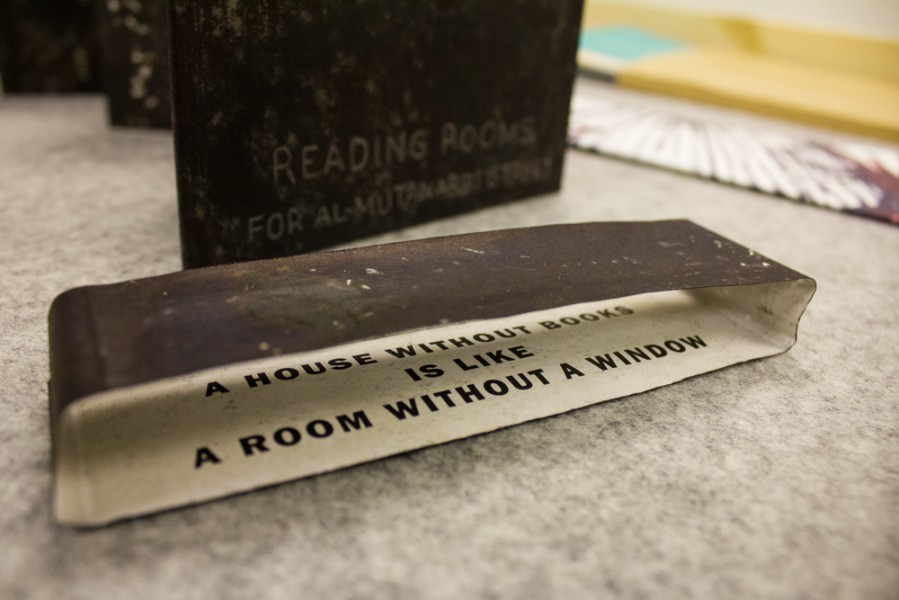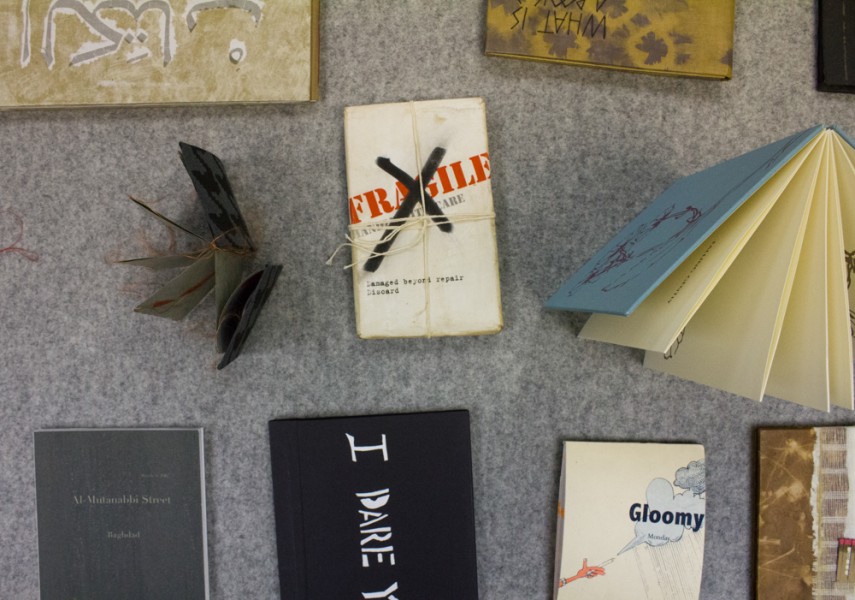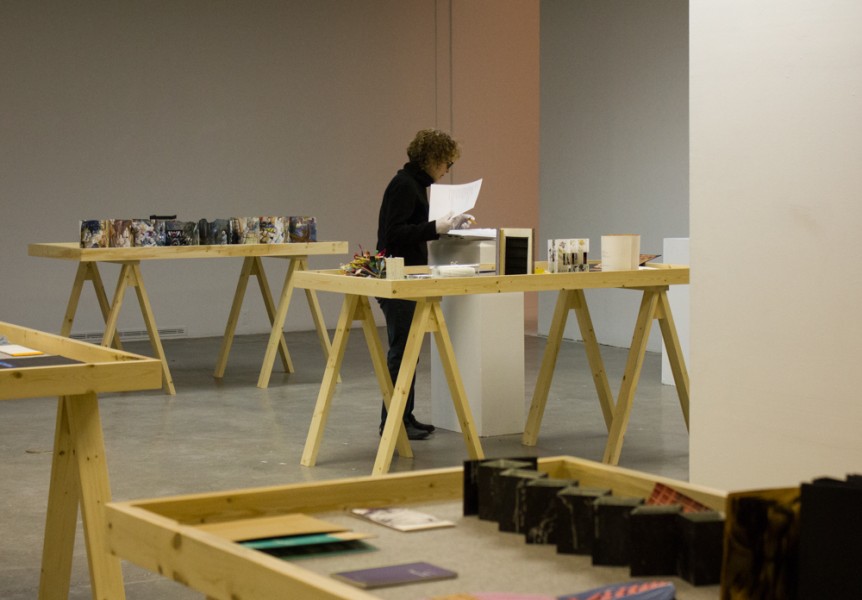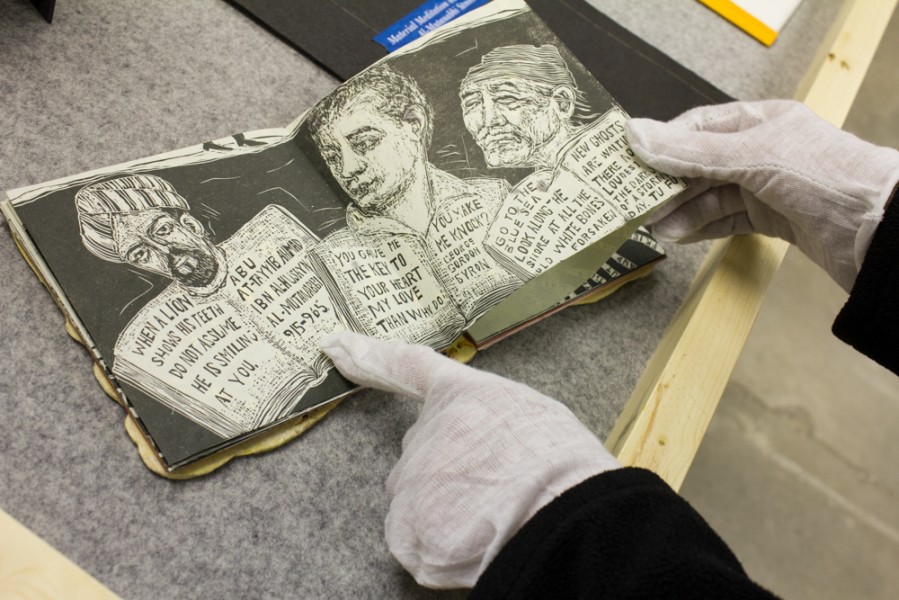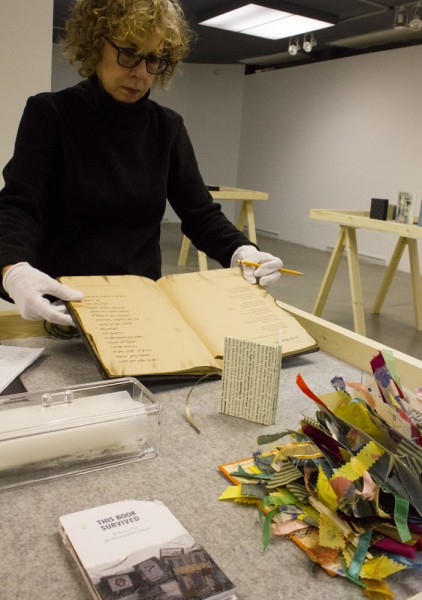 On March 5, 2007, a dagger pierced through the intellectual heart of Baghdad: Al-Mutannabi Street, known for its cafes and bookshops, was bombed. The motivations of the people responsible for this are clear: silence the vehicle of Iraqi expression.
The response from Beau Beausoleil, a San Francisco-based poet and bookseller, was to organize a salvo of broadsides, defiant posters proclaiming, "The past is our culture/Remember our future" and "Al-Mutanabbi Street is a phoenix that will be reborn from the ashes." The call for broadsides was answered by more than 130 printers worldwide.
The exhibition entitled "Al-Mutanabbi Street Starts Here" opened Friday Feb. 8, featuring work from local Santa Fe artists Lauren Camp, Donna Ruff and Suzanne Vilmain. Some of the work in the exhibition sits peeled and charred – another lies in a heap of scrap paper strips. The pieces are spread out on elevated platforms like forensic evidence. A piece by Julie Shaw Lutts entitled "Remembrance" is a set of three lengths of accordion fold associative poetry. Each section has its own name: pain, grief or recovery; and draws from the starting word to push through the work.
For Linda Swanson, chair of the art department, having the university included in the tour "means we are now part of this community that's thinking about this. It's now in the foreground and has a powerful insistence that we don't turn away."
Five years after this particular bombing took place, the momentum of the outcry still presses onward with touring dates into 2015.
For Donna Ruff, the turnout for the exhibition's opening was "great for a Friday in Santa Fe" adding that "it's not about an arts show, it's about being a witness to an event."
For Linda Swanson, the exhibition is not through with what it has to offer. "It's organic, it is a living exhibition with a pulse." Organic is the perfect way to describe the project, as there are already talks of including work from SFUAD students on future stops.
"Al-Mutanabbi Street Starts Here" makes a concerted effort to bring attention to the plight of artists and thinkers in a part of the world that has the greatest need for literature, poetry and culture. It is optimistic to think that art could act as the styptic powder for the wounds of a war-torn nation. The problem remains: the source of Mutanabbi Street's rending still exists and ignorance is their armor against the efforts of the exhibition.