Tags
Related Posts
Share This
The Art of Homes
By Nick Martinez/ Photos by Luke Montavon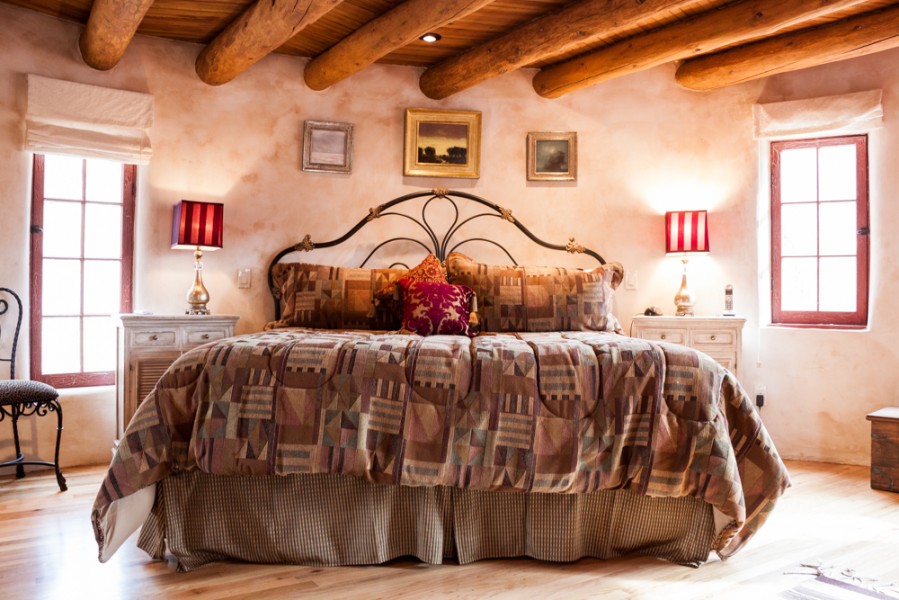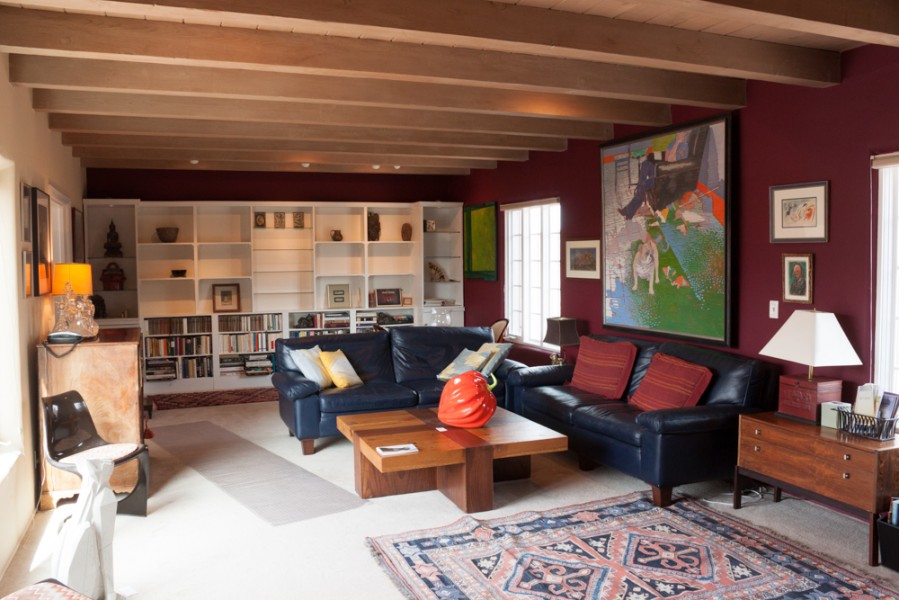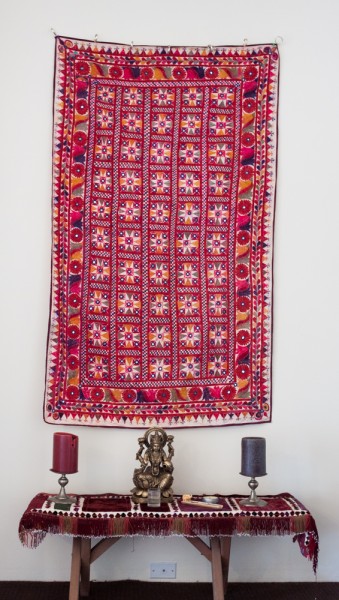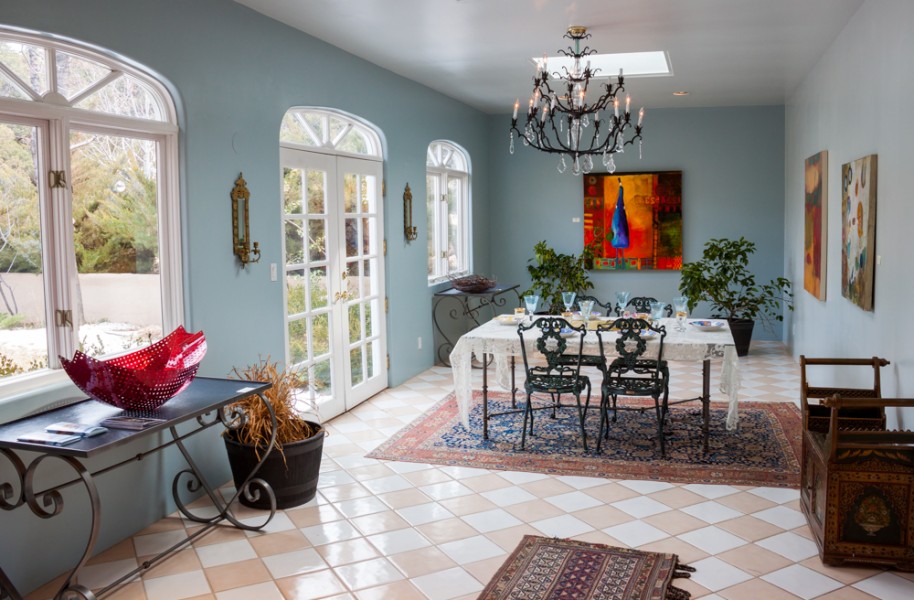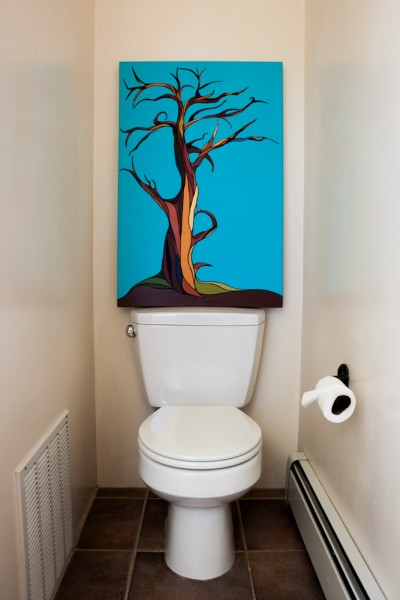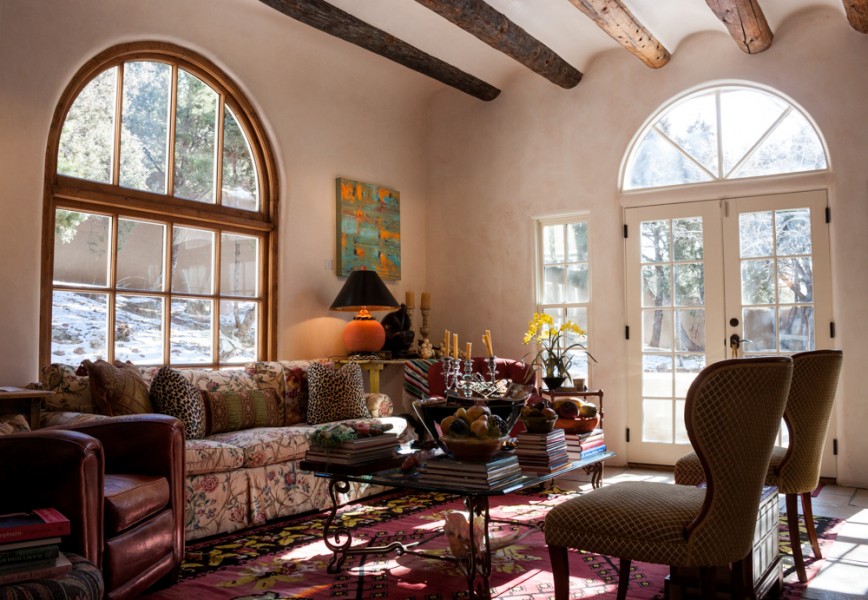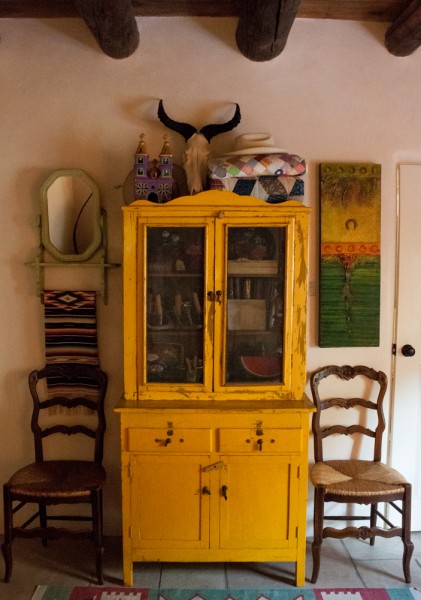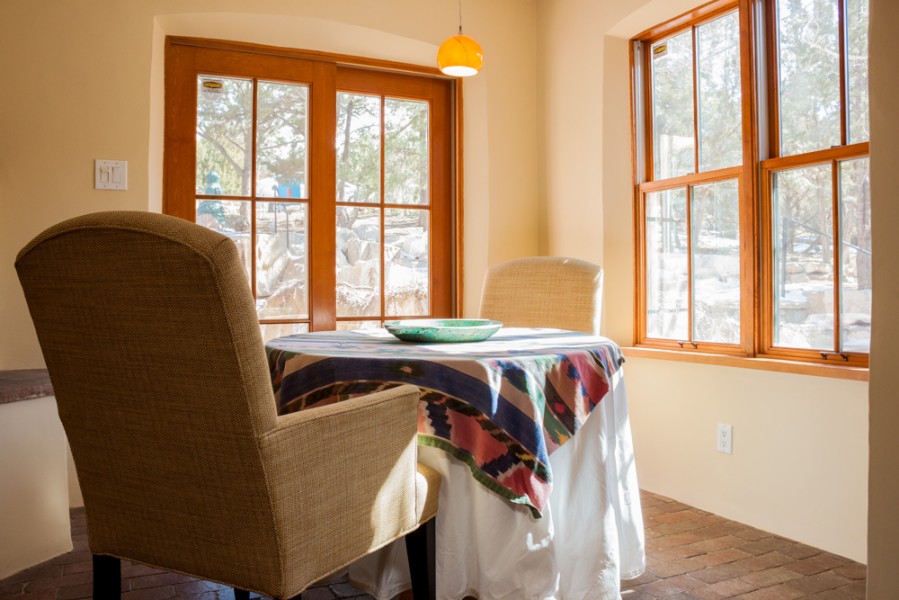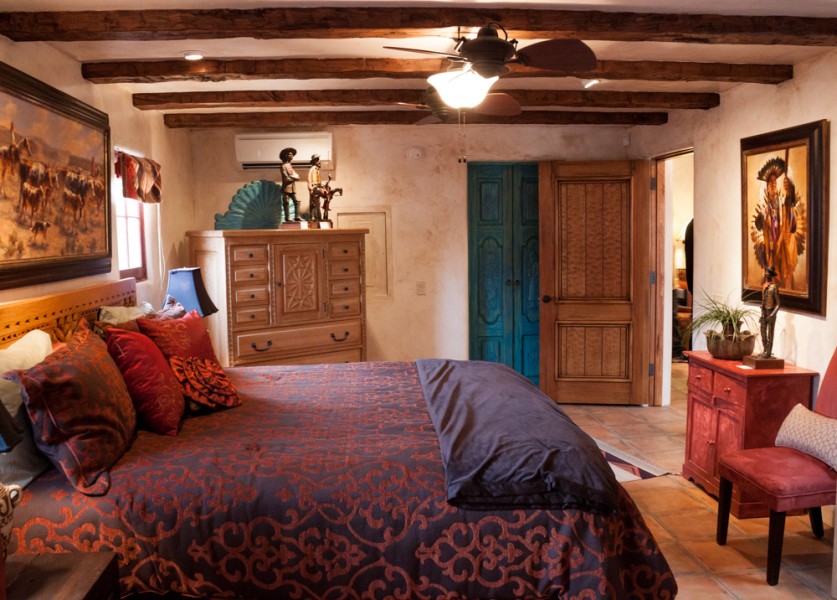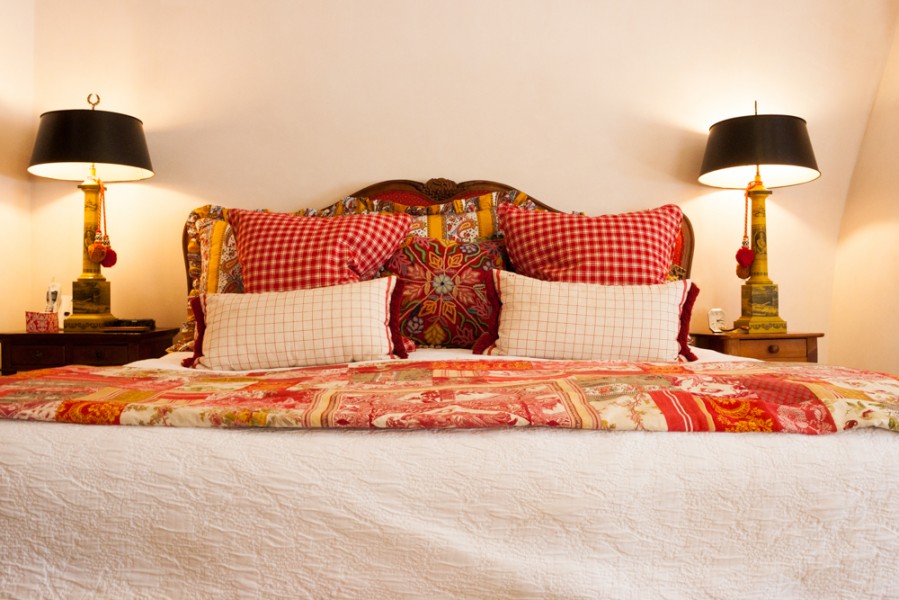 Last weekend, ARTfeast was in full motion, including the gorgeous Art of Homes tour. The Art of Homes tour brought locals and visitors alike to check out some of Santa Fe's most beautiful homes that are currently on the market.
Arranged throughout these homes is artwork from local Santa Fe galleries. Before the tour commenced, there was a committee in place with the interesting challenge to decide which gallery would be paired with which house.
"There are a lot of art collectors, from in and outside of Santa Fe," said real estate agent Efrain Prieto. "It's funny, because I'm a painter and have actually sold houses with my own paintings before."
If you took the tour in order, the first stop was at a lovely 3-bedroom, 2-bath, mid Century Modern estate on Camino Encantado. The home featured artwork from Beals & Abbate's Fine Art gallery, including various cast stone statues. The gallerys are tasked with combing through the artwork from their galleys and combining them with the artwork already hung up by the home owners.
"It's nice to take a look at how they're already decorated, then decorate yourself," said Bobby Beals, owner of the gallery.
Further along the tour was a 3-bedroom, 2-bath, El Torreon home on El Caminito, formerly owned by country music star Randy Travis. While there are many reasons why this home is beautiful, two features that stand out are the tower that the home was originally built around, which due to the lack of a bathroom I would suggest turning into a studio, and the metal tin work on the cupboards.
The home featured artwork from the Worrell Gallery downtown, and the terra-cotta sculptures went hand in hand with the more storied feel of the home.
The most noteworthy home on the tour, for me at least, was the 4-bedroom, 4-bath home on Paseo Primero Road, and that's not including the guest house. Although the house may not seem too big on the outside, it seems like everywhere you look you find something different to love. Bedrooms are hidden around corners, spacious walk-in showers, and the ceilings in each room are raised at different heights, giving each room a unique feel and never feeling cramped. If you happened to have $1.45 million and you are reading this article, I implore you to stop and go buy this house now.
Scattered throughout the house and grounds were bronze horse sculptures and contemporary paintings from the Mark White Fine Art's gallery. The horses and the house proved to be a perfect pairing with the horses bringing out the almost fantasy quality of the house.
According to most of the realtors and art gallery members, the Art of Homes tour is more about generating interest in their products then actually selling them.
"I just think it's a great way to expose art to the community," said real estate agent Sandra Sunderlage.
A piece from a local Santa Fe high school student was also present to be be bid on, silent auction style. All of the student pieces had at least one bid, ensuring that they would make some money. Also, part of the money raised during the tour will go to art supplies for public Santa Fe schools
"We got some great interest, but if nothing else, at least this is for a good cause," said Charles Veilleux, artist and member of the Mark White Fine Art's gallery.
These stunning homes and art work further proves just how much Santa Fe has to offer.