Tags
Related Posts
Share This
Coming Attractions
The Screen Presents:
Sept. 20-26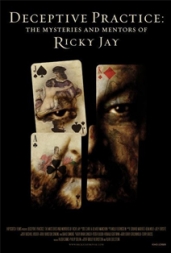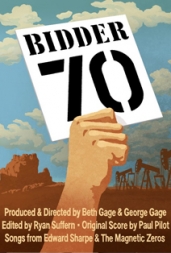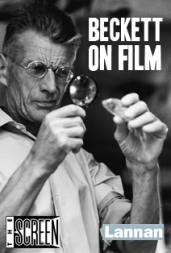 You Will Be My Son, Rivalry of the Winery on 35mm Film!
A must see for all film students, this film print is one of the last to be played on the Screen's 35mm projectors. You know…with scratches, flickers and surround sound. Called a fable and parable of a tale, this French drama includes all the necessary suspense of a father verses son complex. "Unfolding like a thriller," as Eric Hynes of Time Out New York says, the French succeed again in a fantastic display of cinematography. Opens this Friday, Sept. 20
Deceptive Practice: the Mysteries and Mentors of Ricky Jay. Magic on the Screen! Literally
The amazing, fabulous, hilarious Ricky Jay is not just a documentary on a performer's prestigious career in magic, acting and writing— it's a documentary on deception! Featuring stock footage of some of the most famous magicians in the world, Jay guarantees a story to remember. Opens this Friday, Sept. 20
Bidder 70, "It's time to Rush the Field and Stop the Game"
For students who feel disempowered by higher government, Tim DeChristopher would say: you are not. In 2008, the college student DeChristopher demonstrated an act of civil disobedience during a federal auction, in which 22,000 acres of Utah land was being offered to mining and energy industries. Falsely bidding $1.7 million, Tim DeChristopher was sent to prison, but not before igniting the climate justice movement. According to Gary Goldstein of Los Angeles Times, "Time DeChristopher's staunch and inspiring journey after that fateful auction is efficiently tracked in this vital and involving documentary."
ONE NIGHT ONLY- Tuesday, Sept. 24 7pm. Featuring Q/A with Filmmakers. Tickets on sale at thescreensf.com
Presenting to You Theater Majors, Beckett on Film
Beckett on Film is a celebrated five part series of Samuel Beckett's 19 plays, filmed by some of the world's most talented directors, and featuring actors like Julianne Moore, Jeremy Irons and John Hurt. Beckett was awarded 'Best TV Drama' at the Sixth South Bank Show Awards Ceremony in 2002 and is called a celebration of artistic achievement.
FREE ADMISSION every Sunday of September- 11am. Doors will open at 10:30.
This Sunday, Sept. 22 watch "Ohio Impromptu,"directed by Charles Sturridge and Happy Days, Directed by Patricia Rozema.
Visit thescreensf.com for movie times
505.473.6494 1600 St. Michael's Drive Santa Fe, NM 87505
thescreensf.com https://www.facebook.com/thescreen https://twitter.com/thescreensf