Tags
Related Posts
Share This
One More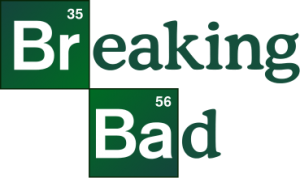 Granite State, the penultimate episode of "Breaking Bad," opens with Saul (Bob Odenkirk)—not Walt—entering the vacuum repair shop. The long discussed, never seen, vacuum repair man (Robert Forster!) tells Saul that while waiting for his trip to Nebraska, he'll have a roommate. Queue Walt pacing in his bunker, finally alone with all he's done. Now take that moment and add around four months in a snowy New Hampshire purgatory and we have the tired broken man who orders one last drink before the DEA arrives.
The Walt we see for most of Granite State is a broken shell and the logical conclusion for the previous 57 hours of the show. For all of his brilliance, Walt is completely unable to acknowledge that it's over. Before Saul leaves to go buy his three pairs of Dockers and assistant manage a Cinnabon, he gives Walt one last dose of reality: surrender.
Skyler, in a nice nod to the pilot, is catatonic as the DEA illustrates the full situation. Walt's faux confession last week was a nice gesture, but Skyler is in no way scott-free. With Walt at large, Skyler's role in the situation still unclear, and two DEA agents missing, someone has to answer. So it falls to Skyler to be destitute, working part-time as a taxi dispatcher, and a social pariah as an alleged co-conspirator in an international meth empire.
Matters only worsen when Albuquerque's resident sociopath, Todd, makes an appearance in baby Holly's nursery. For me, this was by far the most terrifying scene in "Breaking Bad" history. At any moment I was ready for Todd to kill both Skyler and Holly, to protect his crush Lydia (Laura Fraser).
And how creepy is Todd's infatuation with Lydia? One moment he's threatening Skyler, and murdering Andrea (NOOOOOOO!), then he's picking lint off of Lydia like he's a doting boyfriend.
From the beginning, Walt has stated time and again that the reason to cook meth in the first place was for his family. Along the way though, this rang false, culminating with his "empire business" speech last season. Only those with questionable morals were still on Walt's side.
I have to admit though, as Walter Jr. (RJ Mitte) refused Walt's money and told his father to just die already, I couldn't help but feel sorry for the guy. As mentioned before, Walt calls the DEA ready for the end. But then came Charlie Rose.
Not every diablo ex machina has completely worked on "Breaking Bad," a show known for its realistic character development. But the introduction of Gretchen and Elliot back in the fold truly leaves the events of the finale a complete mystery.
Stay tuned "Breaking Bad" fans. One more to go. (Weeps.)