Tags
Related Posts
Share This
Ready, Set, SFIFF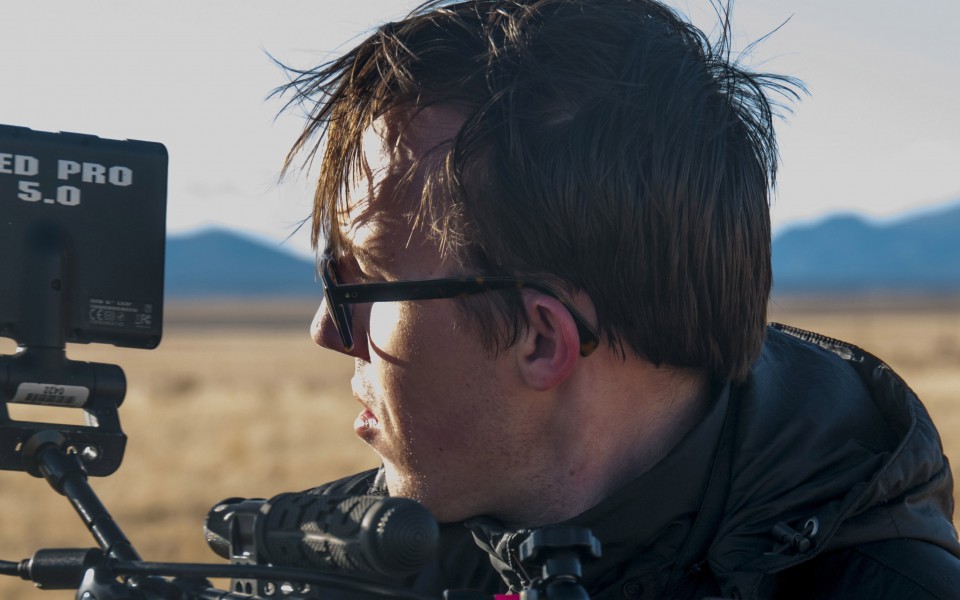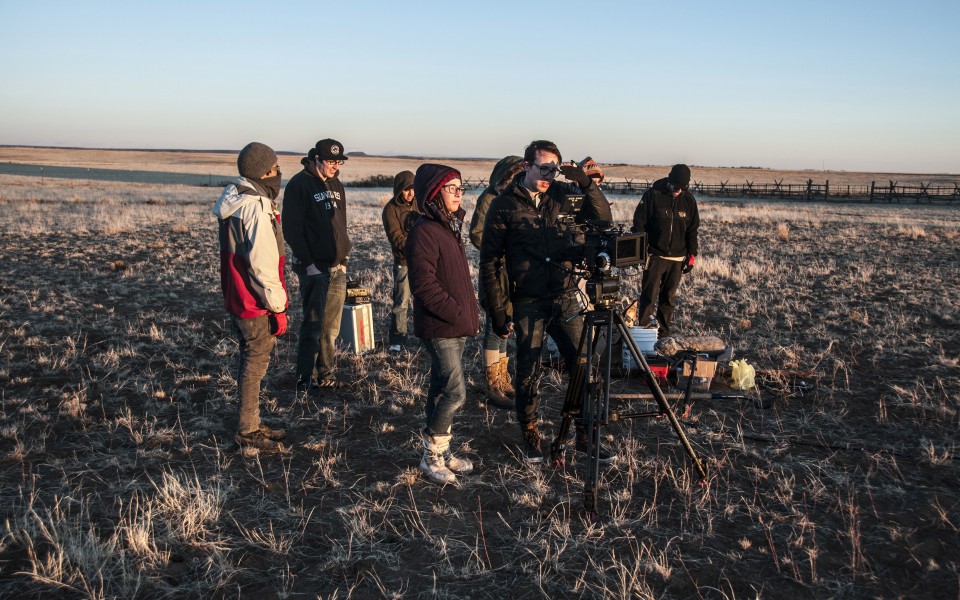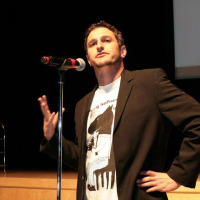 "The best short films are student shorts," says Jacques Paisner, executive director and co-founder of the Santa Fe Independent Film Festival. In its fourth year, the festival's four-day event, Oct. 16-20, will be held at the Center for Contemporary Arts (CCA), Lensic Performing Arts Center, The Screen, and the newly opened Jean Cocteau Cinema in downtown Santa Fe.
Dedicated to screening independent films, Paisner shares that a good amount of the festival's 2013 submissions, as of March 1, came from the student population. Filmmakers, like those from SFUAD's Film School are provided resources, "great equipment,"as Paisner puts it, which allows for the ideal collaboration experience. "If you're in directing class…you'll work with a writer from the writing class and that creates a really good short film," he says. Furthermore, the shorts can act as a "calling card" because, according to Paisner, the festival circuit is one of the only places students gain exposure. It is here they can say,"'look I'm a student filmmaker, collaborate with me."
For two of SFUAD's own film students, the Santa Fe Independent Film Festival was a tremendous opportunity to expose their work.
"We were planning on entering the festival before we shot the film," says SFUAD film major Seth Fuller, whose film U46-Anomaly (Anomaly in the SFIFF listings) will be screened for the SFIFF at 9 p.m., Oct. 16 at the CCA. "We went into it trying to make it as polished as possible, to be a product to showcase what we are capable of. With that being said, we wanted to focus on the local community first since we are local filmmakers."
Fuller's 13-minute short, shot last year in collaboration with New Mexico local Scott Hussion (producer) and fellow student Emmett Meade (producer/editor), is categorized as a sci-fi drama and tells a story a 1980s reporter seeking links to his daughter's disappearance by investigating a supernatural phenomenon in a southwestern town.
As a filmmaker, Fuller says that more than anything he is a visual storyteller.
"In my opinion, good stories are enhanced with great locations. So being a cinematographer myself, I put a lot of emphasis on how the characters and scenarios are visually represented and the emotional weight which that represents. I have found that I am drawn to more dramatic stories where the compositing of the image, sound, and thematic subtext have a stronger power to create a conscious and emotional response within the viewer."
Ultimately, Fuller says, his goal is for his film to have an emotional impact of the SFIFF audience.
"As filmmakers we want to to tell stories and draw emotions out of the viewers, whether it's laughter, inspiration, love, sadness…and that is what we hope to accomplish. Additionally, there will be many very talented and well established filmmakers in the New Mexico Shorts exhibition alone, so we feel honored to be a part of it. We can only hope that people are able to notice the product that we were able to create with a minimal crew, no budget, and a little bit of creativity."
On the flip side of film genres, SFUAD film major Ana Aguilar finds that she is enjoys making documentaries more than fiction. Her latest project, Spirals in the Sky (showing 5 p.m., Oct. 17 and 10 a.m., Oct. 20 at the CCA), was a film she says she created "by finding the shots that support [her] story." In the fiction genre, Aguilar explains, "you have the script, you know what's happening next and [the filming] becomes just about the shots."
Spirals in the Sky, Aguilar's documentary, was filmed last year for a production class and it follows the story of a hot air balloon pilot from the Albuquerque Balloon Fiesta. On location, Aguilar says she followed the balloon maker around, leaving the camera on to capture the unraveling events. Though she had an idea of what the story may be, Aguilar admits, "I found a better story after I watched all the footage."
And the topic of the film, the Albuquerque Ballon Fiesta, Paisner says is "an important topic in our community." The fact that it will be shown the weekend after the Albuquerque Balloon Fiesta is "really kind of perfect." While Aguilar hopes the exposure of the documentary will get those from out of town interested in the event, she also hopes locals will see the Albuquerque Balloon Fiesta "from a different point of view."
"A lot of locals are so used to it so they don't go any more," Aguilar says, "but what's interesting…is [the pilot] creates his own balloon which is really admirable…it's years worth of work."
Other than submissions from SFUAD filmmakers, SFIFF received shorts from Columbia University, UCLA and NYU. The benefit for SFUAD film students, however, is the added opportunity to work the festival as interns and volunteers.
"It's really the interns from SFUAD that stage the fest," Paisner says. "There are production interns, photo interns, web interns, social media interns…and all these different jobs are mostly filled by students." Though the positions are not often paid, Paisner says that it "gives [the students] something good to put on their resumes" and the experience shows them how a "film event is run."
And where there are young interns and filmmakers, there are young audience members.
"We've always seen a lot of young people compared to what a film fest usually gets," Paisner says. According to the SFIFF director, the typical demographic is woman in her 60s and her husband. "But we're been able to do a lot of young [adult] films," Paisner says, "like 12 O' clock Boys and Tapia," both documentaries which involve young athletes. The experience of an independent film festival in Santa Fe is all the more enchanting for Paisner, and the younger generation of locals like himself, because Paisner says "it's a community we grew up in and we're shaping the way people see movies in our home town."
In addition to local audience members, Paisner expresses his enthusiasm for guest artists like iconic filmmaker, actor, and stand-up comedian John Waters, who will perform his one-man show at 7 p.m., Oct. 19, as well as Casey Wilson and June Diane Raphael, directors and actors of the feature Ass Backwards, playing at the CCA at 7:30 p.m., Oct. 20. Actress Yolanda Ross will also be here opening night at 6:30 p.m., Oct. 16 to talk about her appearance in the film Go for Sisters. 
"Filmmakers and attendants are what really separates a film fest from Netflix or from an expo," says Paisner, "you see a movie, meet the director, and talk about the subject [of the film]." Additionally, the number of out-of-town visitors for the fest helps foster relationships with Santa Fe businesses like the Eldorado Hotel, which will host Fashion Heat: Native American Fashion Show at 4:30 p.m., Oct. 19. "It becomes more attractive for other companies to become part of the fest." Paisner says, "It helps take over the whole town."
Now that the Fest is gaining more ground, it was important for Paisner and his staff members to compare and integrate methods of other film festivals like Sundance in Utah and Telluride in Colorado. Because of the reputation of Sundance, the festival features a good many film stars. Telluride, Paisner says, "was laid back and kind of hippie, so everyone's real accessible." The SFIFF staff hope to integrate both these characteristics.
The panels and education aspect of the festival, however, are now "on par with any film fest," Paisner says. "It's only a matter of a few years that things that don't fit into Sundance or Telluride will be with us, or things that didn't fit with the New York Film Fest can have just as big of an opening or bigger here." All of the SFIFF's publicity and growth in just four years, Paisner summarizes, "makes for a pretty exciting week."
For the Santa Fe Independent Film Festival shows and showtimes visit http://santafeindependentfilmfestival.com/index.html
For more info on Seth Fuller's U46-Anomaly visit https://www.facebook.com/events/164707020395100/?notif_t=plan_user_joined
For more info on Ana Aguilar's Spirals in the Sky visit https://www.facebook.com/events/237100289781486/?ref_dashboard_filter=upcoming