Tags
Related Posts
Share This
Coming Attractions
The Screen Presents:
Oct. 18-24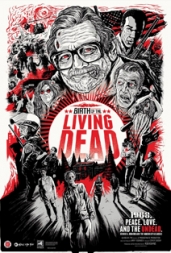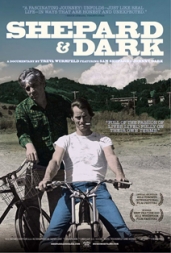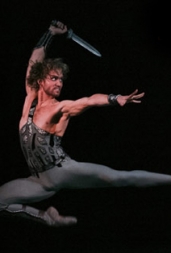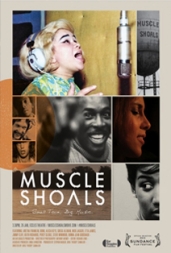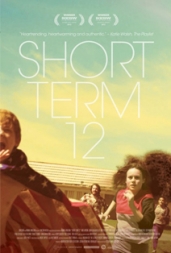 Birth of the Living Dead, Vietnam and Zombies!
Ever wonder where the billion dollar zombie industry came from? In 1968, college dropout George A. Romero shocked a society, already infected by the Vietnam war, by creating a film in which the dead arose to eat the living. In his low budget film, Night of the Living Dead, Romero horrified his audience with gruesome action and detailed makeup. This documentary explores how one brave move of cinema redefined counterculture and commented on the realities of war. Rebecca Alvin of the Provincetown Magazine calls it a "brilliant deconstruction of [a] classic groundbreaking movie." Opens Friday.
Opening Weekend Screening Includes Double-feature with Night of the Living Dead
Shepard and Dark, the Untold Story of Sam Shepard's Closest Friendship
In the early 1960s, Sam Shepard, Pulitzer Prize winner and Academy Award-nominated actor (The Right Stuff), meets Johnny Dark, a homebody who becomes Shepard's friend and pen pal. Despite dramatic differences in their lives, Shepard and Dark remain friends, even living together when Dark marries an older woman whose daughter would become Shepard's first wife. In 2010, Director Treva Wurmfeld begins filming the friends after they agree to publish their many years worth of correspondence. Treva's documentary captures the bond of two unlikely men sifting through history, acknowledging all the good and bad memories. David Fear of Time Out New York calls the film, "an ode to a long-lost era of bohemia, an insightful look into male psychology and pathology, a valentine to the art of letter writing and an illustration of how the past is never dead, because it's not even past." Opens Friday.
Featuring Introduction and Q/A with Director Treva Wurmfeld Fri. Oct. 18, 7 p.m. Tickets on sale now.
Live: Spartacus (Bolshoi Ballet), First Season Performance at the Screen
You've never seen Spartacus quite like this–in tights! That bloody Roman tale of love, loss, loyalty and war is as epic as ever, but now imagine it with dancers and a glorious score. The Bolshoi Theater in Moscow presents the choreography of Yuri Grigorovich's and star performers Mikhail Lobukhin and Anna Nikulina in a live recording. Playing Sun. Oct. 20 at 2:30 p.m. Tickets on sale now. 
Muscle Shoals, Most Raved Documentary, is Still Playing!
The true story of the small town with a big sound credits Tennessee's spiritual "Singing River" as the birthplace of America's most celebrated music. From the FAME Studios of Rick Hall, blacks and whites worked together in the heat of Alabama's racial hostility to create what is called the "Muscle Shoals sound." To attest Shoals reputation are artists Greg Allman, Bono, Clarence Carter, Mick Jagger, Etta James, Alicia Keys, Keith Richards, and Percy Sledge. In a documentary "propelled by gorgeous music and rich anecdotes," David Gritten of The Telegraph calls the story "joyous, uplifting and as funky as the music at its heart."
Short Term 12, Most Recommended by Students! Yes, it's Still Here
Winner of best actress and director in the Locarno Film Festival, Short Term 12 has been raved by SFUAD students as a must see! An excellent example of Independent filmmaking: great actors, great plot, and it guarantees moments of tears. Richard Roeper from Chicago Sun-Times calls it "one of the best movies of the year."
Visit thescreensf.com for movie times.
505.473.6494 1600 St. Michael's Drive Santa Fe, NM 87505
thescreensf.com https://www.facebook.com/thescreenhttps://twitter.com/thescreensf