Tags
Related Posts
Share This
Q/A W Sam Zickefoose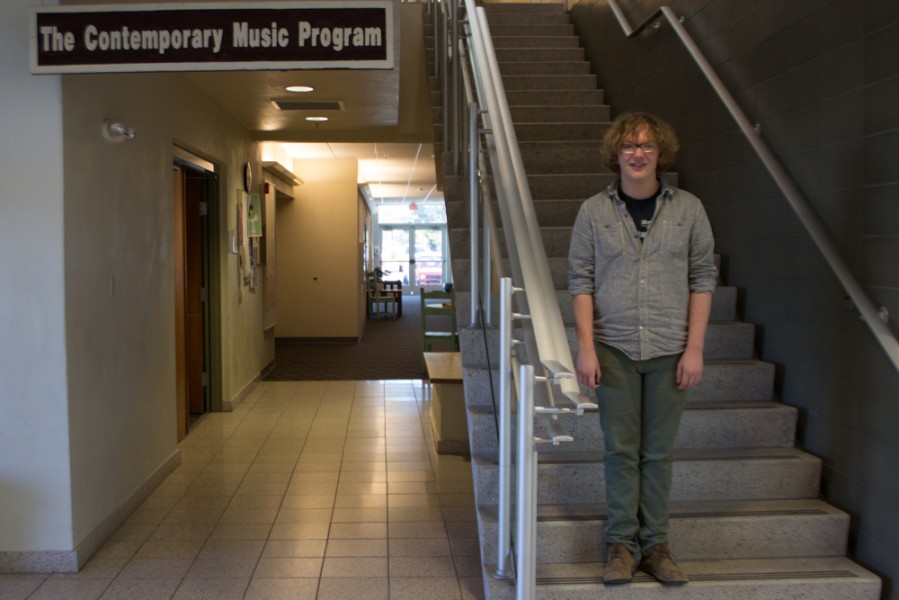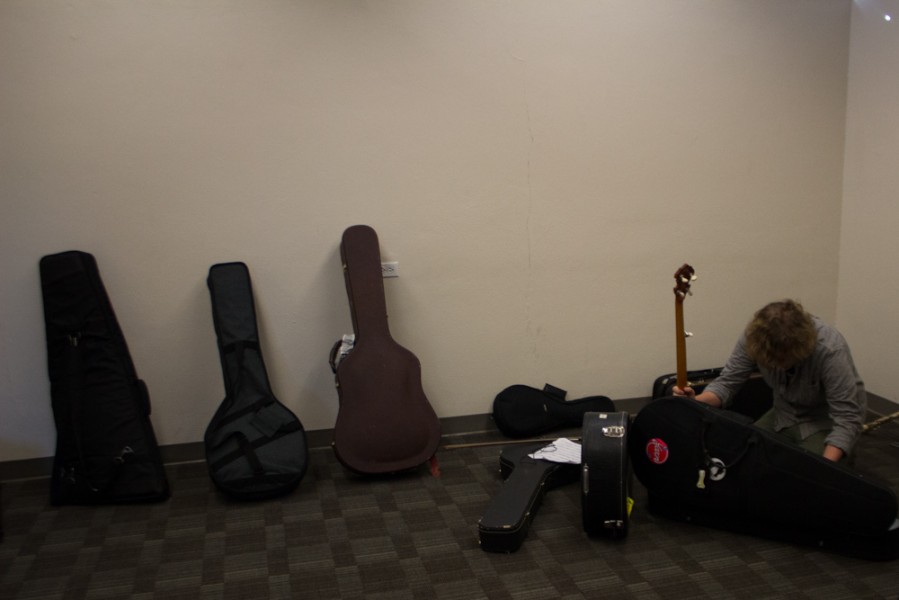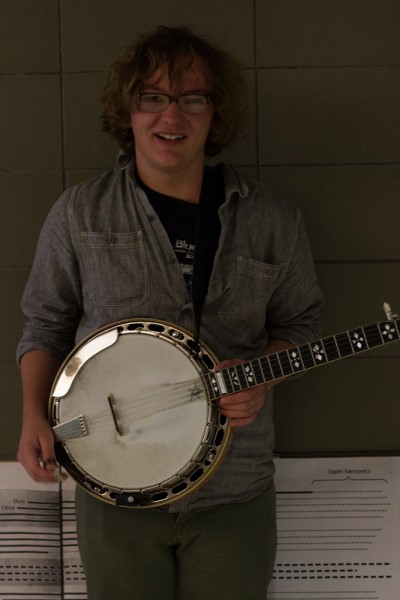 In the third of a series of Q&A sessions with SFUAD students, Jackalope Magazine speaks with Contemporary Music Program Sophomore Sam Zickefoose, who illuminates the joy of banjo, Laser Cats and Gypsy Jazz.
Jackalope Magazine: What instruments do you play?
Sam Zickefoose: My main instrument is banjo, but I play some guitar and mandolin, and a little bit of bass.
JM: What got you into banjo?
SZ: My uncle played banjo and my family kind of had a blue grass band a while ago, so I grew up with it.
JM: What about bluegrass still draws you?
SZ: Well, there's a lot of energy and it's really a reactive type of music, kind of like jazz. It's always changing, it's not set; you can be playing the same songs a hundred times and it will be different every time.
JM: What brought you to SFUAD?
SZ: To be honest, I was looking for schools that had banjo programs or teachers. There was one here, one in Texas and Berkeley and that was about it. And I ended up here. (laughs)
JM: Is there a teacher who plays banjo that has mentored you in any way?
SZ: Yeah, Tom Adler plays banjo. He plays clawhammer and is also a guitarist and singer. But I've worked with a lot of the teachers and they've been really open to relating their concepts to banjo, like Ross [Hamlin], Polly [Ferber] and Scott [Jarrett].
JM: Have you been learning things in general that you could apply to the banjo?
SZ: All of our theory classes are really applicable to a lot of different styles of music and writing music in general. In Balkan Ensemble, we learn the theory of the music…and learn new techniques. Even if we don't use them for Balkan music, we can transfer them to banjo.
JM: Do you play in any bands?
SZ: Yeah, the main band I play in here are the Laser Cats and we're a gypsy jazz band
JM: Gypsy Jazz?
SZ: (Laughs) Gypsy jazz is a type of swing. Django Reinhardt is really the pioneer of that style. It's kind of like swing, but it has a lot of darkness and it's really fast. I think it's one of the more expressive forms of jazz.
JM: Can you tell us more about Laser Cats?
SZ: Laser Cats has Matt Ruder and Kyle Driscoll on guitar and Konor [Hunter-Krump] on violin, and I play banjo. We have Paul Brown, who is an instructor at the school, play upright bass with us sometimes. We've been playing about a year now; we do some originals and some standards.
JM: If you could master one instrument that you don't already play, what would it be?
SZ: (Ooohs) That's tough. Hmmm. I've always really loved piano, and I never grew up in a house with piano. But I loved how much you can have going on with one instrument. Like, you can have a bass part and a melody. Especially really good piano players. There hands are so separate and they're doing so many different things. It's almost like having a whole set of instruments or even a whole orchestra right in front of you. At your will.
JM: Is there another major at this school you would try if you weren't a musician?
SZ: I really like the art building in particular. (laughs) Or like the 2D art or drawing and painting. I was originally planning on being an artist for a while, but then banjo kind of took over.
JM: What sort of visual art were you into?
SZ: I did a lot of figure drawing. My school had a figure drawing class and I also did a lot of printmaking.
JM: Have you started thinking about plans after you graduate?
SZ: I have a few ideas in my head but nothing solid. Like, I was considering maybe Berkley as a grad school, or ideally I would be able to tour, just play and record. I've been looking at instrument repair school in Minnesota. I've always liked doing little tune-ups and I feel like it would be helpful to people.