Tags
Related Posts
Share This
Sexy Horror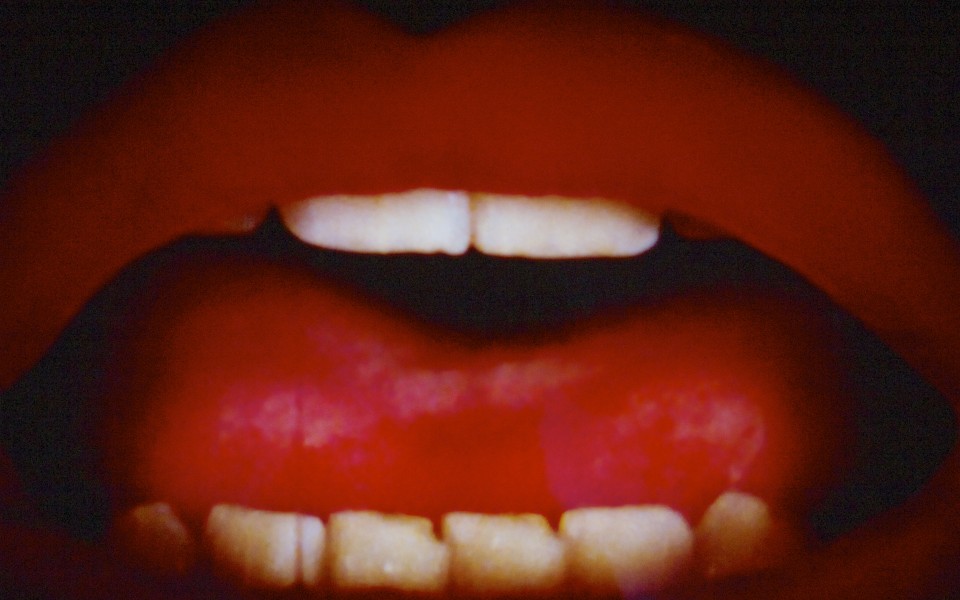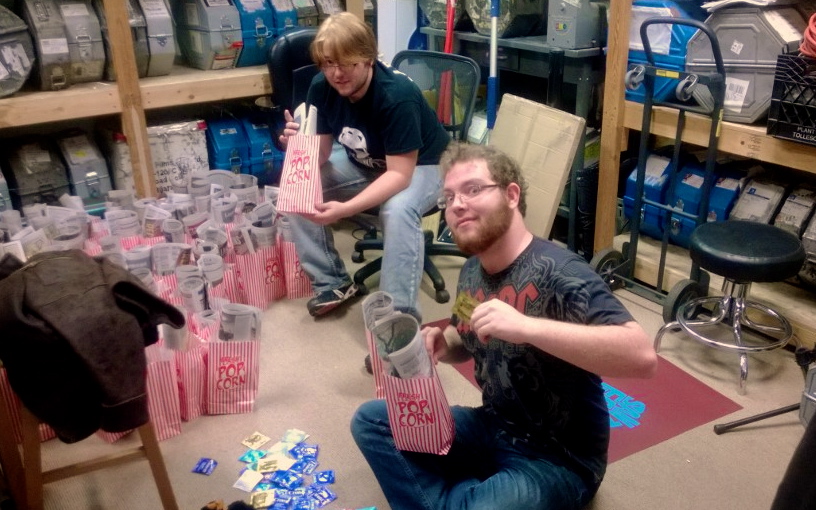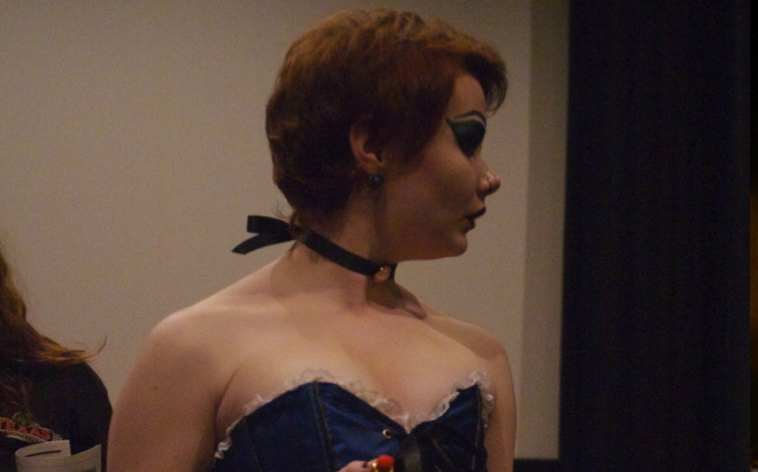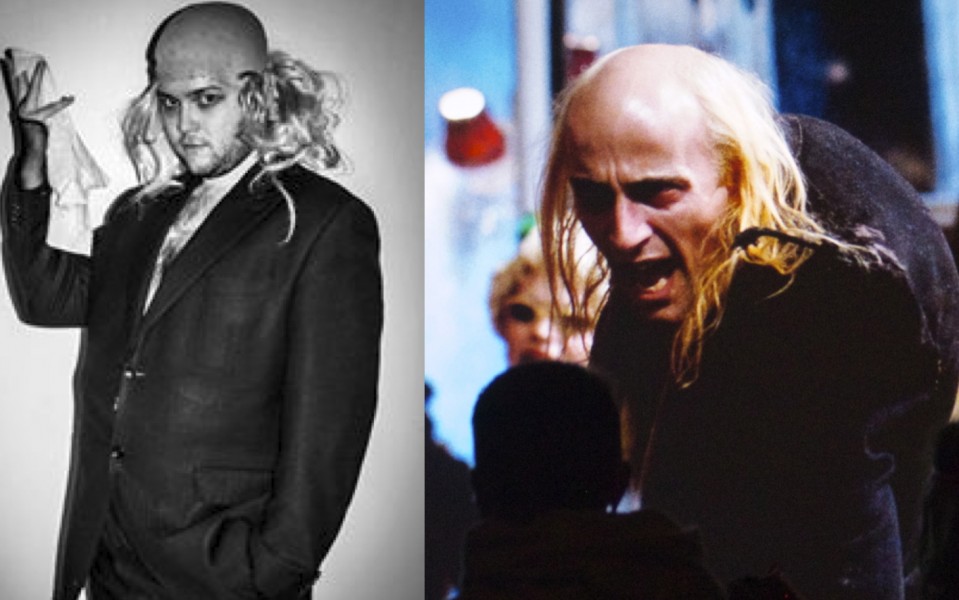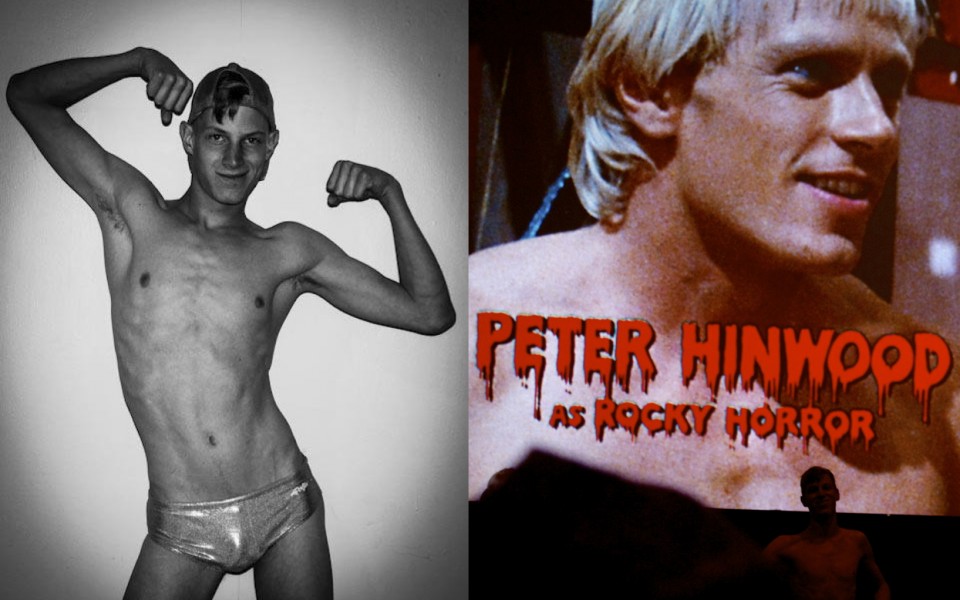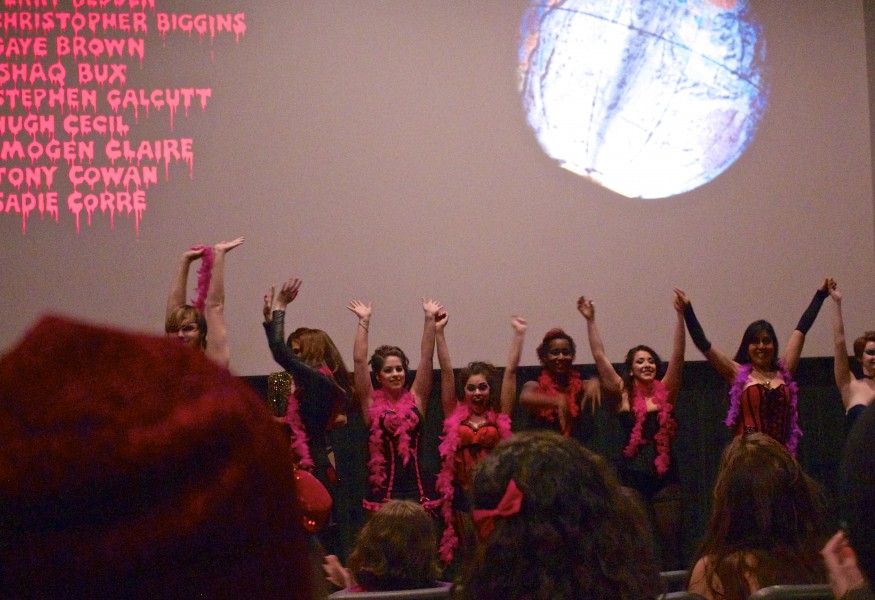 For three nights, Oct. 25-27, the Rocky Horror shadow cast, 20 promiscuously dressed student performers, heated up the Screen with an uncensored salute to the '70s British musical The Rocky Horror Picture Show. With fishnets, speedos, wigs and an "Oh my goodness, what am I looking at?"expression from the Rocky Horror audience, the shows acted as the perfect Halloween prelude, conjuring the horrifyingly sexy side in all of us.
"You gotta have some of the biggest balls to do this show," says Rocky Horror student director Peter Crowder, who with film major Jack Brinkley initiated the shows on campus last year. "I'm referring to this metaphorically, but if you wanted to go physically too," Crowder continues, "you gotta be strong to put on this show because you're gonna get flack from people who aren't used to it, who don't like it, but at the same time you'll be dealing with people who love it so much and so intensely that if you don't do it right, you're going to get smashed and pulverized."
Crowder, who watched the shows all three nights, was able to participate as an audience member, shouting out jokes that accompanied lines in the film.
As well as being liaison for the Screen, Crowder's right-hand-man Brinkley played the part of the creepy Lurch-like character Riff Raff, "a vengeful handyman," Brinkley says, who gets particularly crazy during the Time Warp, a dance involving pelvic thrusts. "I also liked coming out in drag with oblivion in my hand." What's oblivion? Brinkley laughs. "It's a 14.5-inch dildo. During one rehearsal I said, 'say goodbye to all of this and say hello to oblivion.'" The cast called the dildo Oblivion ever since.
To get a perspective of just how crazy the show is, it may help knowing that the plot involves a lost couple, played by Susan Sarandon and Brad Majors, who visits a mysterious castle to borrow a phone. That's where the normality ends. Then it's all about transvestites, a monster with a six-pack, aliens and Tim Curry's seducing smile. The shadow cast, literally the cast of characters reenacting the scenes as the film plays behind them, was created as an ad lib response to the popularity of the film, which still plays in many cities close to Halloween.
In the SFUAD version of Rocky Horror, the shadow cast appropriately marked any first timers, called virgins, with a red V on their foreheads. Then, of course, came the games: a costume contest, some lap dancing and a best orgasm-scream competition. The cast never broke character
"Last year, we did this so quickly," director Crowder says. "It was like a three-week process…we were trying to find people, the cast members weren't sure what to do." For this year's Rocky Horror, however, Crowder and Brinkley planned well in advance. With three months prior rehearsal time, the cast had time to feel comfortable, "and you have to be comfortable with each other or else it's just chaos," Crowder adds.
According to Brinkley, every night had no less than 100 people, many even coming back for the following nights. "Some virgins," Crowder says, "even came up to me afterwards saying, 'that's the craziest stuff they'd ever seen.'"
As a cast member, Brinkley says Rocky Horror was like therapy. "I just think we're all a little crazy sometimes…every night when I came into practice it was a relief." Now that the shows are over, Brinkley compliments his director saying "even though it's uncomfortable, no one ever felt pressured…[Crowder] made something that could have easily gone the wrong way."
Crowder, who admits to having some uncomfortable moments with his cast, agrees that they had to "break down some walls" and develop trust. "This group was from all these different places, but there was this unity that we made." He adds that as a director, the rehearsals were "a balancing act to get people on track enough, but not to frustrate it and at the same time have fun, but at the same time be serious."
This year, the group went all out! Vulgarity and bravery were a requirement and they performed brilliantly. Creepy. Horrifying. Sexy.
With the amount of preparation displayed in the shows, director Crowder had nothing left to do but sit back and watch. "These people were doing exactly what they needed to do," he says, "they looked fabulous doing it, they had fun doing it, and that's all that mattered."
Next year, Crowder and Brinkley expect the crowds to grow. As far as their script goes, however, they say the foundation will remain, while The Rocky Horror Picture Show shadow cast "will always be changing."
Crowder and Brinkley reminisce now on the completed shows. "It was the best medicine," Crowder says, "because you've got a bunch of friends. Even if they weren't your friends to begin with, you've been spending 24/7 with them in almost no clothing. You're all best mates now! That was one of the most magical things."