Tags
Related Posts
Share This
Shenyse Harris Q/A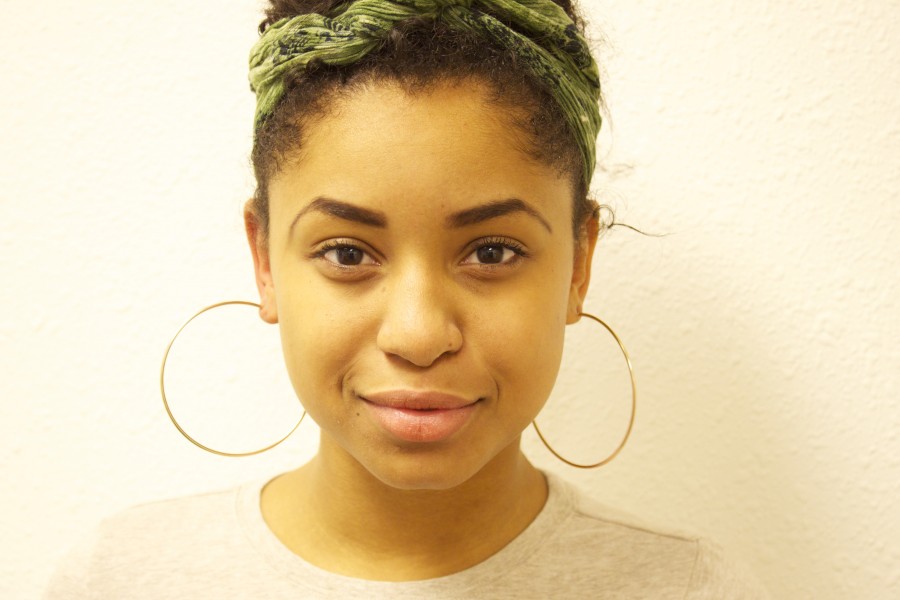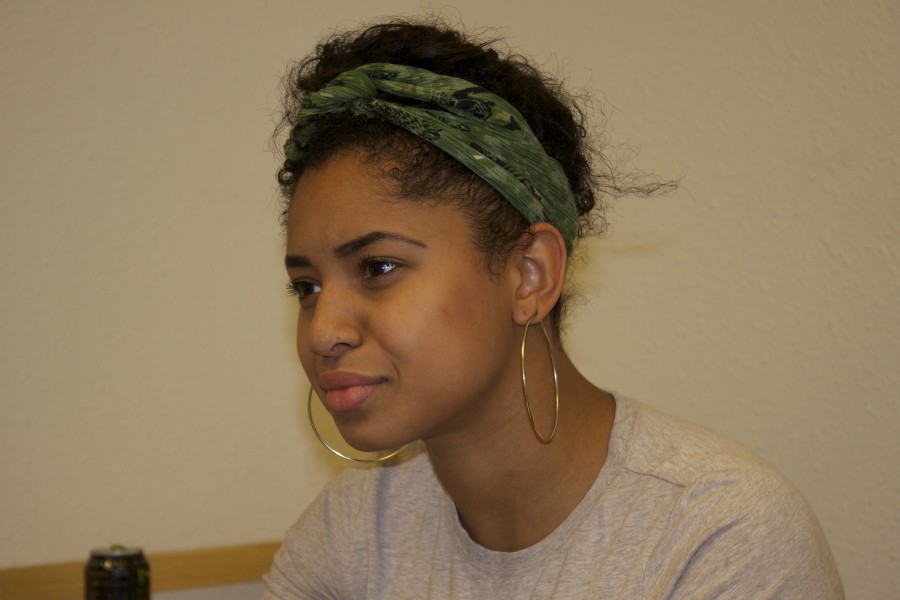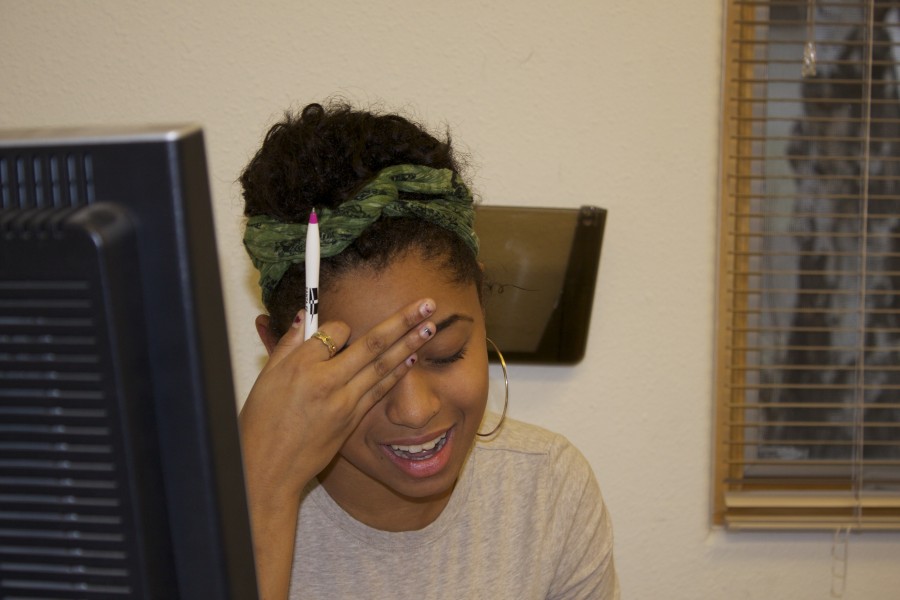 In the fifth of a series of Q&A sessions with SFUAD students, Jackalope Magazine speaks with Performing Arts Department junior Shenyse Harris, who shares her thoughts on Our Lady of 121st Street, playing a variety of roles and film.
Jackalope Magazine: How was the first week of the show?
Shenyse Harris: The first week of the show was amazing; we got a lot of good feedback. I know a lot of the actors backstage were really freaking out, because the show is really different than what we've done at Greer Garson. It was really nice to get the response and feedback that we've been really wanting.
JM: What do you think of your character?
SH: Oh gosh. (laughs) Everyone always asks me this question. Norca, she's a piece of work. I love her in a sense. She's raunchy. She's really raw and vulnerable and really open. She has a lot of different layers to her, and I think she's a really good character.
JM: What is it like going from playing a Goddess in Once On This Island to Norca?
SH: It's definitely been really different. Once On This Island was all about dancing and singing and being involved in this fairy tale not-so-fairy-tale love story. Then you switch to New York, Our Lady. It's challenging to seperate yourself from your characters before, and just focus and channel yourself on this person that you're playing now.
JM: What is some of the work you've done for the school?
SH: Besides being in theater, I do the events for the Student Ambassador program. I'm one of the lead Student Ambassadors. Basically what I do is when I have free time, or no time, I plan the events for the school on the Student Ambassador side. I'm also a Resident Assistant. And that's fun. Yeah.
JM: Do you have any plans for after you graduate?
SH: Plans. I'm starting to make plans, I would say. I really want to go to grad school. If I did go to grad school, it would be for networking and connections. I don't want to step out there blindly. What I'm trying to do this summer is Summer Stock where you can audition for different shows that are happening in New York or L.A. or Chicago. Different places that have big repertory theaters. See if I can get my name out there before I graduate.
JM: Do you have any experience in film?
SH: I have a little experience in film. I did a couple things back home in Houston. It was fun. I havn't done as much film as I want to because I'm always doing a show or busy with something else. I did one with Austin [Charles Ross] that was pretty fun. If I got the chance to do one, I would definitely go for it. Or if I got the chance to do a film off campus I would definitely be geeked out and say yes. It's like a different contrast between theater.
JM: What would be your dream show at SFUAD? What role would you play?
SH:Ah, there's so many great shows. If we could do a show. Any show. I was actually pretty excited that they did Our Lady. I didn't think they would do that and it was amazing. I think maybe if they brought back Chicago or Noises Off. If they brought back Chicago, I would definitely be Velma Kelly. If they did Noises Off I would be Brooke. She runs around with her pants off. It's pretty funny. Something different. I don't know. I like the idea of trying different characters.
JM: What's it been like growing in the program?
SH: Definitely a lot of changes, a lot of new teachers. There's always a different experience working with Victor [Talmadge], Gail [Springer], Jon [Jory] and Shep [ard Sobel]. I remember coming in freshmen year not knowing if I fit in. That freshmen anxiety, not knowing if this was the place for me, not knowing if I should pursue being an actor. It was really scary. After coming back from first semester to second semester, I just kind of grasped on to what Victor and Jon were teaching me and kind of went forward into it and I got cast in the musical and I just kept going back to what I've been learning. Constantly making sure I'm on top of what I've been learning so I can get a callback and seeing if I can get cast. I've definitely seen a lot of growth. And me just being more mature when it comes to the whole competition thing. I know for a lot of people it gets tough in that area. For me I've just learned to chill and be really laid back with it. I know in high school it was a really big thing but now I'm just, 'it's educational theater, guys, everyone will get the chance to display the amazing talents that everyone has.'