Tags
Related Posts
Share This
Coming Attractions
The Screen Presents:
Dec. 6-12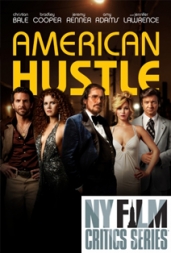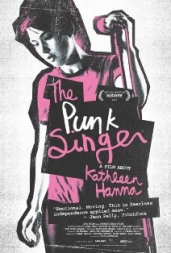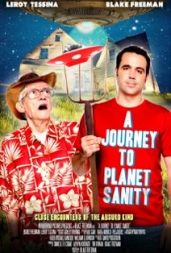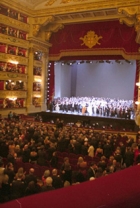 New York Film Critics Series: American Hustle, Hosted by Peter Travers
Dec. 10, 7 p.m., the New York Critic Series premieres David O. Russell's American Hustle, starring Christian Bale, Amy Adams, Bradley Cooper, Jeremy Renner and Jennifer Lawrence with a simulcast Q/A preceding the screening. Russell's fictional film is set in the alluring world of one of the most stunning scandals to rock our nation; American Hustle tells the story of brilliant con man Irving Rosenfeld (Christian Bale), who along with his equally cunning and seductive British partner Sydney Prosser (Amy Adams) is forced to work for a wild FBI agent Richie DiMaso (Bradley Cooper). Like David O. Russell's previous films, American Hustle defies genre, hinging on raw emotion, and life and death stakes. This one-time event includes behind-the-scene stories and highlights from the director himself. Be the first to experience live, National, HD broadcasts of New York Film Critics Series. One night only! Tuesday, Dec. 10 7:00 p.m. Tickets on sale now.
The Punk Singer, A Tale of  Kathleen Hanna and the Riot Grrrl Movement

Awarded the Women In Cinema Award from Seattle Film Festival 2013, Sini Anderson's documentary highlights Kathleen Hanna, lead singer of punk band Bikini Kill and dance punk trio Le Tigre, who rose to national attention as the reluctant but never shy advocate of the riot grrrl movement. As a famous outspoken feminist icon, Hanna's critics wished she would just shut-up, while her fans hoped she never would. So in 2005, when Hanna stopped shouting, many wondered why. Through 20 years of archival footage and intimate interviews with Hanna, The Punk Singer takes viewers on a fascinating tour of contemporary music and offers a never-before-seen view into the life of this fearless leader. Tom Huddleston of Time Out says Kathleen Hanna is "a woman who has been through hell and come out kicking, and the result is as much a celebration as it is a documentary." Opens this Friday.
A Journey to Planet Sanity, The Craziest of Crazies
The film follows Director/Actor Blake Freeman, who takes a 69-year-old man named Leroy, on a Journey in search of the truth. Leroy has spent his life savings on trying to protect himself from aliens and paranormal ghost, by entrusting the help of psychics. Upon the discovery of Leroy's plight, Blake decides he must take Leroy on a hilarious journey across the country to "uncover the truth" of of all things paranormal. From Aliens to Voodoo curses, Blake and Leroy take on them all! One night only. Thursday, Dec. 6 at 7 p.m. Tickets on sale. Read the story in the Huffington Post here.
Live: La Traviata (La Scala), Performance at the Screen
As one of the most widely performed operas in the world, Verdi's immensely popular La Traviata requires a single soprano to exude dramatic intuition, presence and soul for a character that is alive and sorrowful until her final breath. With a cast led by the one of the most famous contemporary Violettas, Diana Damrau, this brand new production of La Traviata presented at Teatro alla Scala's Opening Night is a special evening not to miss. Sung in Italian. Conducted by Daniele Gatti. Starring Diana Damrau and Piotr Beczala. Sunday, Dec. 7 at 10 a.m. 2 hrs 40 mins, including one intermissions. Tickets on sale.
Visit thescreensf.com for movie times
505.473.6494 1600 St. Michael's Drive Santa Fe, NM 87505
thescreensf.com https://www.facebook.com/thescreenhttps://twitter.com/thescreensf