Tags
Related Posts
Share This
A Look Inside Garson Dance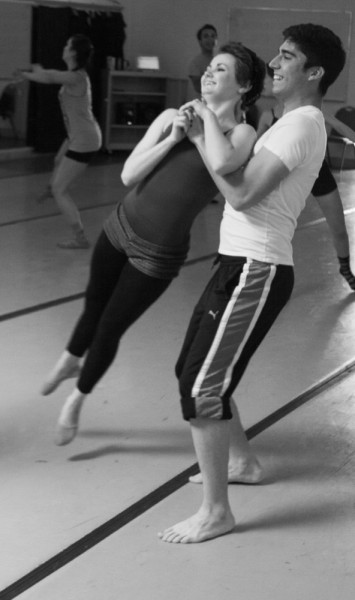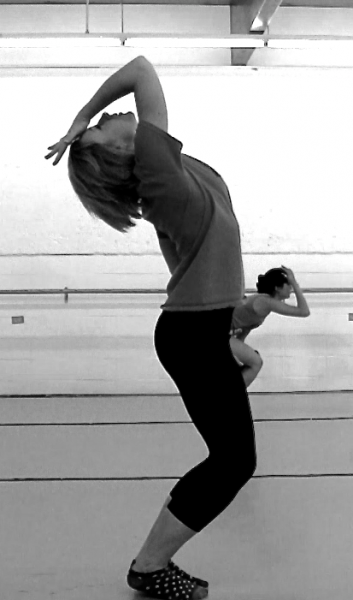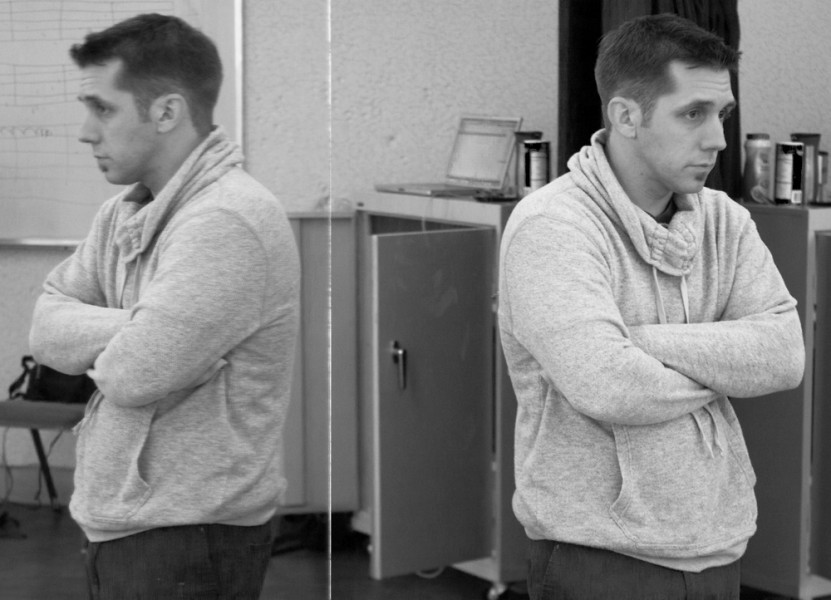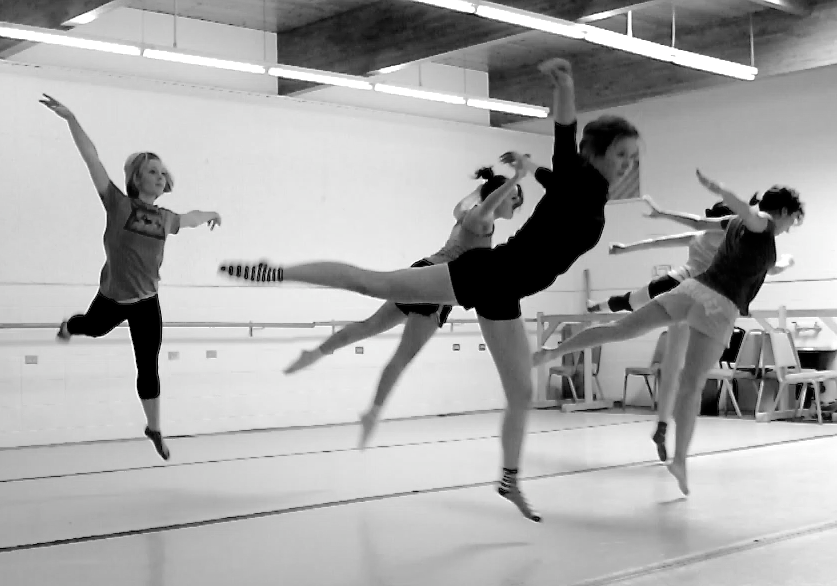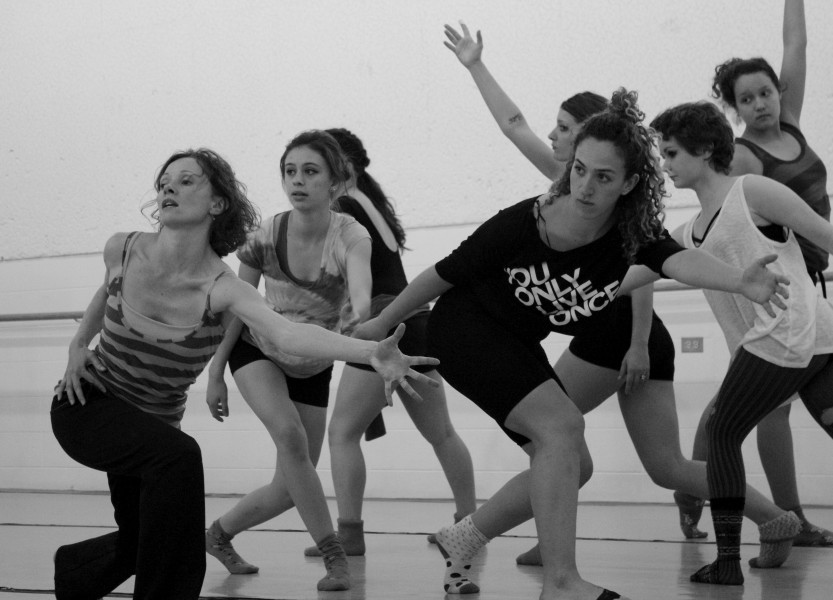 Garson Dance Company presents Winter Dance Concert at Garson Theater at 7 p.m., Dec. 11. This year, the annual Winter showcase has redefined its style to a psychologically gripping journey that may become the signature of SFUAD's newly formed Garson Company. Although not a particularly festive theme for the holidays, Performing Arts Assistant Chair Shannon Elliot says that the subjects of "inner contemplations" and "inner demons," with dance titles like Patriotic Turbulence and The Walls Within Us, were not pre-planned, "they just happened." It is clear, however, that Garson Company choreographers like Layla Amis, Jonathan Guise and Shannon Elliot, whose dance piece will appear in the Spring, all share an interest in deep reflection, whether it be through war, culture, the supernatural or heartbreak. With nine dance majors, some participating non-majors and guest artists, the genres of this year's Winter concert range from ballet to club-style dance.
"We are on our way home from church in the deep South," says Amanda Tyler, photography major and one of the 16 dancers in Jonathan Guise's 13-minute dance Patriotic Turbulence. "We get overcome by sin," Tyler says, when describing the Bible-fed Southern girls of the first dance section. "We have a strong urge to go against everything we're been taught." The second section of the piece, Tyler describes, is a reflection of the current war, featuring male dancers who represent US soldiers and female dancers who represent Afghanistan women. "We go across the back stage and the guys pretend that their shooting us, like in a firing line." The third section is dedicated to 9/11, to which Tyler simply says, "it's very intense."
The larger picture, Tyler explains, is a look into political leaders and "all this nonsense [that] happens that we're not really in control of." To follow this theme, choreographer Guise asked some of his dancers to read a poem by Rudyard Kipling called "Cities and Thrones and Powers," which included the lines, "But, as new buds put forth/ To glad new men,/ Out of the spent and unconsidered Earth/ The cities rise again."
Appropriately, Tyler describes Guise's choreography as freeing. "It comes very naturally and it flows from one thing to the next." In the studio, Tyler explains that instead of strict counts to the music, Guise went "with what the music [told] him."
On the other end of dance genres, an exciting and surprise addition to the concert includes Women in the House, choreographed by Afro-House dance instructor Jaime Duggan, who Elliot invited for a workshop this Fall. Duggan says that the Afro-House style, club dance with African roots, "offers a pathway to freedom" and in sharing this style Duggan finds that there "is magic…contained in these embodiments of rhythm." Although her students often worry about the complex movement, Jaime says she emphasizes "letting go of inhibitions, which is generally how it's done at the clubs."
While having a good portion of her dance choreographed for the Garson Company, Duggan says that the students contributed a great deal to the dance, even throwing complex ballet movement called fouettes that Duggan says were "certainly not part of [her] vocabulary." In the end, Duggan called Women in the House a Contemporary-House dance rather than Afro-House because of the heavy Western techniques already instilled in the dancer's bodies.
As far as themes go, Duggan hopes that her piece can deconstruct the feminine stereotypes and show how the influences of House dance can free women, physically and socially. She furthers this message in her remix of DJ Beloved, a song which she says contains "elements of spiritual practice and sacred ritual," while sandwiching contemporary and house music.
Afro-House style, Duggan admits, is uncommon to perform on stage and though she predicts the audience is accustomed to "fine forms of dance," she hopes that the "club" style will be a surprise and feel like a "unique pallet of kinesthetic sensations that will become a permanent part of their own body, mind, spirit, memory."
Kelsey Paschich, the second guest artist invited to workshop with Garson Company, choreographed Optimist, a group dance, and Os Meus Olhos, a solo to be performed by visiting artist Kimberly White. Layla Amis, member of the dance staff for Garson, worked with the company on two ballets and a six-minute modern dance called The Walls Within Us. In addition to the theme of "inner contemplation," two high school dancers from Moving People Dance Theater, Cora Cliburn and Hayley Manges, will perform their dance Shadow of the Waxing Slain,  a modern piece influenced by Pale Fire, a 999-line poem by Vladimir Nabokov.
Lastly, Donna Jewell, associate chair and head of dance at the University of New Mexico, will be bringing her guest dancers, Simone llg de Reche, Jacqueline Garcia, Marissa Manion, Lisa Nevada, and Kelsey Paschich to perform the 15-minute epic, Madame Sand an abstract dance first performed in 1992 depicting the life of Writer Amantine Lucile Aurore Dupin. Dupin, a female writer living under the social constructs of the early 19th century used George Sand as her pen name and was known for her tumultuous relationships with artists. The dance, set ironically to the music of Frédéric Chopin, one of her lovers, "explores the many facets of this intriguing woman," as Jewell describes.
What better way to invite psychology and culture into art than through the high strung movement of dance? Elliot calls the overall Winter Dance Concert an attempt to "dig more deeply into ourselves," and describes it as a movement of the mind as much as movement of the body.
SFUAD Winter Dance Concert. Greer Garson Theater Dec.11 at 7 p.m.
$5 for Students, Seniors and SFUAD Faculty & Staff. $15/$12 General Fee.
Buy tickets here or call 505 988 1234.