Tags
Related Posts
Share This
The Hunger Games: Catching Fire Review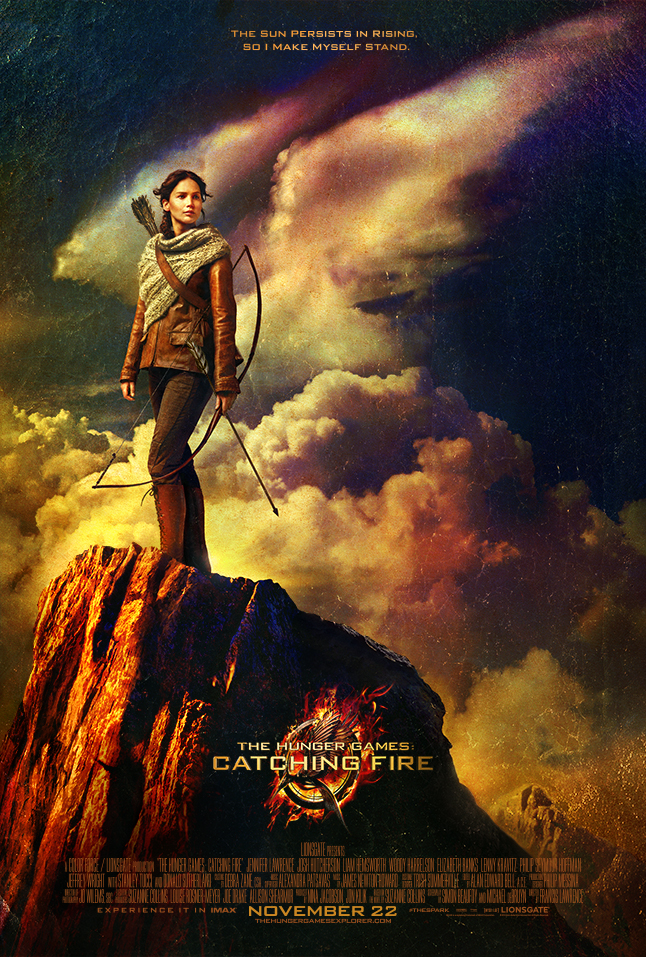 The second installment of The Hunger Games films hit theaters Nov. 22, 2013. The first film intrigued me enough to watch the sequel and I feel it surpasses the original in every way.
The Hunger Games world takes place in a dystopian future where the population of Panem has been divided into districts due to a past rebellion. Each year one male and female are taken from the population of the districts to perform in the Hunger Games ceremony, a kind of survival arena until only a single participant remains. Victors are awarded a lifetime of wealth and removed from lottery eligibility.
The Hunger Games: Catching Fire picks up where the last film left off. Katniss Everdeen (Jennifer Lawrence), young victor of the Hunger Games, finds herself trapped with the decision she made to cheat the system in the first movie. She's haunted by the acts she committed in the Hunger Games competition and forced to perform a sort of raggedy Miss America tour as part of her victory.
The film has less action and violence than the previous Hunger Games. The focus is instead on the narrative established for the first film. Katniss Everdeen engages in a victory tour of the 12 districts of Panem with her co-victor Peeta Mellark (Josh Hutcherson). They must continue their farce of a relationship for the public eye or else risk harm to their families.
The false relationship they portray to the population of Panem feeds a growing revolution. As Katniss and Peeta read prepared statements on their victory tour, tension erupts and citizens demand something other than the government-mediated truth. Each of the characters in the film seem to operate with their own motivations, leading to some pleasant twists and turns as the story unfolds.
On the whole, the film feels like a more mature effort than the previous installment. The characters are more clearly-defined and have more time to develop outside of the action sequences. With a 146 minute runtime, it takes advantage of the time and space to pursue a more focused narrative than the first film. More importantly, the ending sets up anticipation toward the next film rather than skepticism.