Tags
Related Posts
Share This
Coming Attractions
The Screen Presents:
Dec. 13-19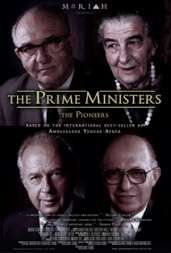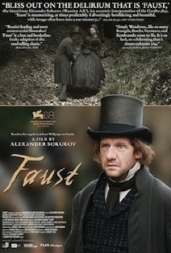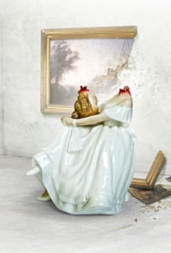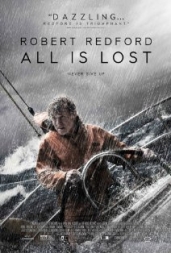 The Prime Ministers: The Pioneers, 
Starring the voice talents of Sandra Bullock, Michael Douglas and Leonard Nimoy
This film includes vivid and personal accounts of events like negotiating agreements with Egypt, the raid on Entebbe, Anwar Sadat's historic visit to Jerusalem, the Camp David Accords, the bombing of Iraq's nuclear facility, the war in Lebanon, the Oslo Accords and the ongoing struggle to make peace with Israel's Arab neighbors and the Palestinians. The Prime Ministers: The Pioneers is the 13th documentary released by Moriah Films, the Academy Award-winning documentary filmmaking division of the Simon Wiesenthal Center.
Based on the best-selling book by Yehuda Avner, The Prime Ministers:The Pioneers weaves a rich tapestry of history and personal testimonies. Starring the voices of Sandra Bullock as Golda Meir, Michael Douglas as Yitzhak Rabin, Leonard Nimoy as Levi Eshkol and Christoph Waltz as Menachem Begin, The Prime Ministers: The Pioneers is written, produced and directed by Academy Award winner Richard Trank and co-written and produced by two-time Academy Award winner Rabbi Marvin Hier. Grammy and Emmy winner Lee Holdridge composed and conducted the films' original score. Opens Friday. 
Faust, Goethe's fantastic play retold on the screen
Winner of Best Director at Venice Film Festival, Alexander Sokurov's Russian film Faust is called a hallucinatory period piece that uses "elaborate camera movements" and a "dense soundscape" to transport the audience into an eerie 19th century Europe. This classic and haunting German tale of Faust, a man who makes a deal with the devil, is at its most supernatural in Sokurov's adaption. Jaumane Chahine from Film Comment calls it "so lush, so exhilarating that it almost exhausts you." Opens Friday.
Les Vepres Siciliennes (London Royal Opera House), Performance at the Screen
Les Vêpres siciliennes is one of Verdi's lesser-known mature operas, but was vital to his development as a composer. It was created for the Paris Opéra in 1855, providing Verdi with an opportunity to embrace the elaborate style and traditions of French grand opera. Stefan Herheim brings Verdi's tale of revenge, family relations and patriotism to Covent Garden for the first time. His imaginative production draws parallels between the opera and the opera house for which it was written, including a spectacular re-creation of the Paris Opéra itself. Starring Lianna Haroutounian and Bryan Hymel. Conducted by Antonio Pappano.
Sunday, Dec. 15 at 11 a.m. 4 hours and 30 minutes including two intermissions. Tickets on sale. 
All Is Lost, Starring Robert Redford
Visit thescreensf.com for movie times
505.473.6494 1600 St. Michael's Drive Santa Fe, NM 87505
thescreensf.com https://www.facebook.com/thescreenhttps://twitter.com/thescreensf