Tags
Related Posts
Share This
Coming Attractions
The Screen Presents:
Jan. 31- Feb. 6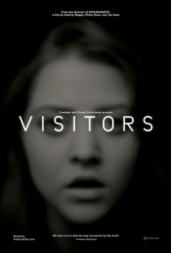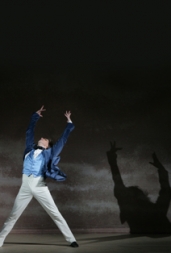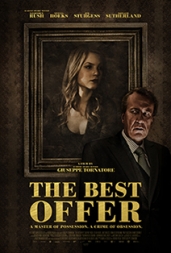 Visitors
A Visual Experience by Godfrey Reggio
The renowned styles of Godfrey Reggio (Koyaanisqatsi) return in his latest cinemagraphic ride, Visitors. No plot, no specific characters, but a picturesque slow-motion commentary on the nature of humankind. Reggio's newest lesson? We are all just visitors. Presented by Steven Soderbergh in black and white digital 4k footage and accompanied by a Philip Glass score, the world of Reggio will leave the ordinary world looking bland. Featuring  an introduction and Q/A with Godfrey Reggio opening night, Friday Jan. 31, 7 p.m.
The Best Offer
Starring Goeffrey Rush, Jim Sturgess and Donald Sutherland
High-end antique dealer Virgil Oldman (Geoffrey Rush) receives a call from a mysterious heiress (Sylvia Hoeks) who, despite her need for reclusion, invites Oldman to evaluate art in her home. Virgil soon finds himself enveloped by a passion that will transform his grey existence forever. Directed by Giuseppe Tornatore (Cinema Paradiso) and featuring a score by legendary Italian composer Ennio Morricone, Black Howard of That Movie Show calls it a "cinematic palimpsest in the vein of Hitchcock's Vertigo."
Performance at the Screen: Lost Illusions (Bolshoi Ballet)
Bolshoi Theatre in Moscow presents Lost Illusions, a story of young musician living in 19th century Paris. A new ballet, based on Honore de Balzac's novel and choreographed by Alexei Ratmansky, the performance has been called a blend of ambition, disillusionment and thwarted love. Sunday Feb. 2, 1:10 p.m.
Visit thescreensf.com for movie times
505.473.6494 1600 St. Michael's Drive Santa Fe, NM 87505
thescreensf.com https://www.facebook.com/thescreenhttps://twitter.com/thescreensf