Tags
Related Posts
Share This
Film Biz Hub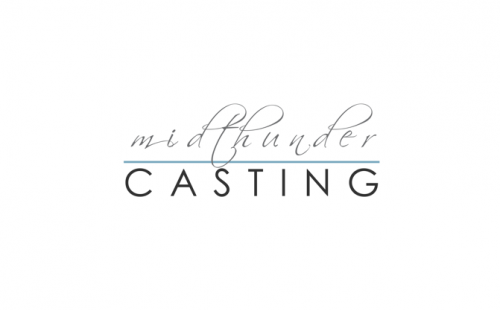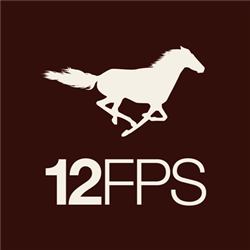 Film School Associate Chair Paula Amanda's ambition to build a professional film "hub" inside the Garson Studios has become reality. As of November, employees of Midthunder Casting, Cosmic Forces, 12FPS, and Film 4 Change have found their new offices packed with zealous film students and their supply of limited resources suddenly replenished by the equipment, expertise and passion of the Film School staff and their Film Biz Hub neighbors.
The move of the four companies into the Garson Studios, with a MacPro addition on its way, creates what Amanda calls the Film Biz Hub, locally operated businesses dedicated to the expansion of movie-making in Santa Fe.
After initially providing office space to Angelique Midthunder for her Midthunder Casting last year, Amanda says that she came up with the idea of a Hub because "the synergy between [Midthunder] and the Film School was so great" and she thought, "we should expand this a little bit." Employees of Cosmic Forces Animation Firm, 12FPS Creative Agency and Film 4 Change Production Company were welcomed into the Garson space soon after.
"[The hub] is already proving to be a good formula to get natural organic collaboration to happen," says Adam Shaening-Pokrasso, owner of 12FPS (frames per second). Because the roots of the company remain in San Francisco, Shaening-Pokrasso has taken advantage of partnerships in Santa Fe to satisfy their lack of staff and resources as a new and growing business. In turn, Shaening-Pokrasso says, "we're an evangelist to what the school is doing." For Shaening-Pokrasso and his co-worker, Joaquin Dudelczyk, the move to Santa Fe is also a nostalgic one. As natives, both artists gear toward smaller projects that benefit places like Ski Santa Fe and family-run businesses.
"We're really happy to be here," says Dudelczyk. "There's a buzz, kids passing by. It's nice to work with such enthusiastic students."
Rich Henrich, executive director of Film 4 Change, also emphasizes the benefits of the Hub's physical networking operations.
"Someone called asking if I had resources for a video game," Henrich says. Normally he would have had to think about it, but this time, Henrich explains, he replied quickly, "'Yeah, downstairs, Cosmic Forces.'" It helps, Henrich explains, when relationships like his five-year acquaintance with Shaening-Pokrasso can provide friendly support. "If you don't have friends in the industry that understand and help give guidance," Heinrich says, "it can get lonely and frustrating." Henrich, who has taught previously with the Film School, shares his space with the many Film School interns he has already put to work.
Similarly, Ziad Seirafi, CEO of Cosmic Forces, appreciates his new-found connections to the hub through his co-worker Alessandra Khalsa, Film School instructor. Khalsa's recent employment with the school allowed the handful of Cosmic Forces employees to utilize an office space for their otherwise virtual work flow. Of course, much credit of Cosmic's new home is due to early meetings between Film School alumni Brett Shapiro and Seirafi, who advised Shapiro on post-production work for last year's Shoot the Stars short Max Dangerous.
The relationship came about, Shapiro explains, "because the special effects of Max Dangerous were so challenging and we got totally abandoned." Shapiro's commitment to Shoot the Stars and some later projects proved to be a more than suitable audition for a new position as Creative Director in the Cosmic Forces team. "In that sense," Shapiro says, "it was the right place and right time. They gave me a shot and I was able to deliver." And the recent grad has no complaints over the familiar surroundings of his office. "I still get to see everyone," Shapiro says, observing his Film School friends. He adds that his previous teachers, to whom he still goes to for advice, are a mere staircase away.
The beneficial relationships within the Film Biz Hub is evident also with Shaening-Pokrasso's assistance with Shapiro's Kickstarter campaign called Bizenghast, a video game riffing from the American-made manga. During the promotional stage of the game, 12FPS plans to step in as an assist to Cosmic in their creation of a Kickstarter video. In the future, Cosmic Forces hopes to be utilizing post production resources in the creation of Bizenghast, but meanwhile  encourage students to check our their Kickstarter sign up at www.bizenghast.com.
Unlike Film 4 Change and Cosmic Forces, Shaening-Pokrasso's 12FPS had no prior connection to the Film School, but arrived asking for student interns. "'Sure," Paula Amanda said and added, "Would you like space too?'" The process, Shaening-Pokrasso comments, was "pretty seamless" from there. With new work coming from their Cosmic neighbors and big projects pouring in from the city, Film School students like Seth Fuller, director of this year's Shoot the Stars short Dead Celebrity, were welcomed into the 12FPS team. "As soon as [Fuller] graduates we're going to take him full time," Shaening-Pokrasso says, "unless someone swipes him up from under us."
In a presentation held Jan. 24, in the Screen, the Film Biz Hub companies provided their mission statements as well as future intern opportunities for Film School students. In loo of their options from animation work to marketing assistance, a conclusion may be made of the new companies: they are multi-faceted, multi-talented, and never ever bored!
Rich Henrich, first presenter Friday night, shared a need for movie watchers. What?! Yes, an internship in which students could watch a short film, evaluate and write a review. When he's not working with his interns, Henrich keeps busy as producer for the feature Serpent in the Bottle (starring Michael Madsen and John Diehl), producer for the documentaries Blue Collar Artist in Santa Fe and Country Campfire with Cowboy Phil, Director of the Albuquerque Film Festival and Co-Director of AMFM Fest (Art, Music, Film and More) in California. With the decentralizing of the industry, Henrich explains that communities like the Film Biz Hub can go beyond just filmmaking. "In order to jump start more of an entrepreneurship," he says, "it's necessary to bring [those] who are working in the arts together."
Like Henrich, employees of 12FPS found themselves working in a variety of areas such as marketing, narrative, and social media. As Shaening-Pokrasso points out, his employee's tasks are not only to produce, but to find creative solutions, to bring stories to life, to market brands and businesses, and to participate constantly in what he calls pet or passion projects. "Passion projects is the notion that the company is dedicated to not only serving clients," Shaening-Pokrasso says, "but also creating our own content that comes from our own inspiration." In short, "we want to always be making stuff." And unlike their San Francisco counterparts who work for brand names like Google and Adobe, Shaening-Pokrasso says that the goals of Santa Fe 12FPS is to be involved in the outdoors, food, adventure sports and destination marketing.
"It's been a nice transition to Santa Fe," Shaening-Pokrasso says. "I think we still have quite a bit to learn, but we are finding ourselves immediately immersed in things we want to be doing." Among the projects in motion, 12FPS is currently hosting a Ski Santa Fe contest, inviting skiers and snowboarders to submit photos and videos to #skibueno for a grand prize that will be announced March 29th.
All around, expect Garson Studios to be hopping with activity from now on.