Tags
Related Posts
Share This
And the winners are…
More than 90 high school students participated in the inaugural Glazner Prize for Creative Writing. The top three winners were chosen by SFUAD's Creative Writing Department co-chairs Matt Donovan and Dana Levin.
Named for the founder of the Creative Writing Program, Greg Glazner, the Glazner contest was conceived as a way to engage creative writing high school students across the country with SFUAD's Creative Writing Department. Ninety-three junior and high school students from 65 high school and 23 states entered the competition. Students were allowed to submit fiction, poetry and creative nonfiction to the contest.
"Dana and I were both so impressed with the quality of the writing from all of the participants," Donovan says. "There was strong, memorable work in all genres, and from high schools from all over the country, and to see so much talent from so many young writers was quite inspiring!"
The first-place winner receives a Samsung Chromebook Wifi plus; second place receives a Kindle Fire plus; and third place receives a $50 gift certificate to Amazon. All three winning entries will be published in Jackalope this month.
And the winners are…
First Place: Molly McDaniel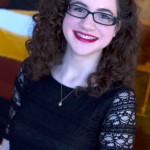 Molly McDaniel grew up in a small town in northwest Iowa. She has loved writing her entire life, attending programs such as the Iowa Young Writers' Studio and Interlochen Arts Camp. In 2013, she won the Virginia B. Ball Creative Writing Award and received a $30,000 scholarship to attend Interlochen Arts Academy, where she is currently a senior creative writing major. She loves to read, has traveled to five countries, and can be found quoting entire episodes of The Office with her sisters.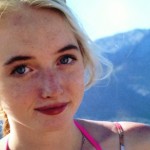 Second Place: Tessa Finley
Tessa Finley is a high school senior at Denver School of the Arts, where she majors in Creative Writing. Her work has been published in the Denver Post. She hopes to continue to pursue writing in college.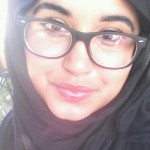 Third Place: Dahlia Ahmed
Dalia Ahmed is a junior at Miami Arts Charter School attending the Creative Writing Program. She has won keys and medals in Scholastic's Alliance for Young Artists and Writers and was chosen as a semifinalist for the National Student Poets Program as well as a Foyle Young Poets commendee. Her most recent work has appeared or is forthcoming in Dog Eat Crow, Postscript Literary Journal, the Best Young Writers 2013 publication, the Of Love and Dedication anthology and elsewhere. Dalia also received first place in poetry in the Sierra Nevada College High School Writing Contest. Dalia lives in Miami, FL with a large Afro-Arab family, collections of colorful headscarves, and many bowls of hummus and pita bread.
Creative Writing Department Cochairs Matt Donovan and Dana Levin also recognized four participants with honorable mentions in the contest:
Maylin Enamorado
Messiah Hagood-Barnes
Joseph Jordan-Johnson
Kathryn Stevens
Look for the winners' writing, which will appear in Jackalope the week of Feb. 10.