Tags
Related Posts
Share This
Directing Studi
Bustling film students scurried about Stage C in the Film School building on Feb. 5, determined to set the lights, camera and sound equipment, while preparing questions for a very special guest speaker.  At 9:3o a.m., escorted by by Film Department Chair Chris Eyre, the special guest arrived.
Wes Studi, a Santa Fe resident whose films range from Last of the Mohicans to Avatar, was there to speak with Hank Rogerson's directing class.
"It must be a dictatorial role," Studi told a crowd of wide-eyed film majors, adding that the "director is a guy for hire just like you [the actor] are."
Rogerson had his students analyze bits of the script for 15 Minutes, an action/thriller starring Robert DeNiro and Edward Burns, and had the entire class work as a crew; three of which got the opportunity to direct Studi themselves.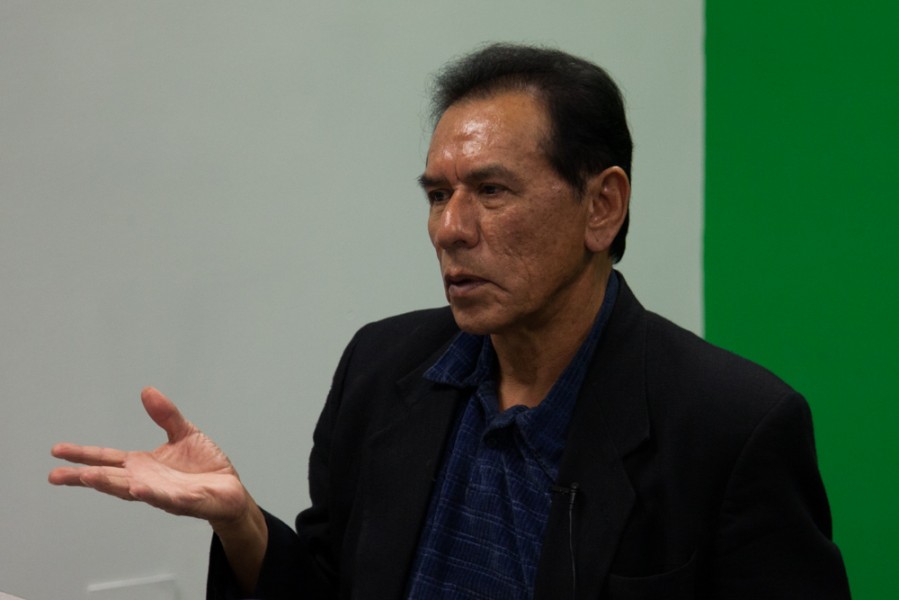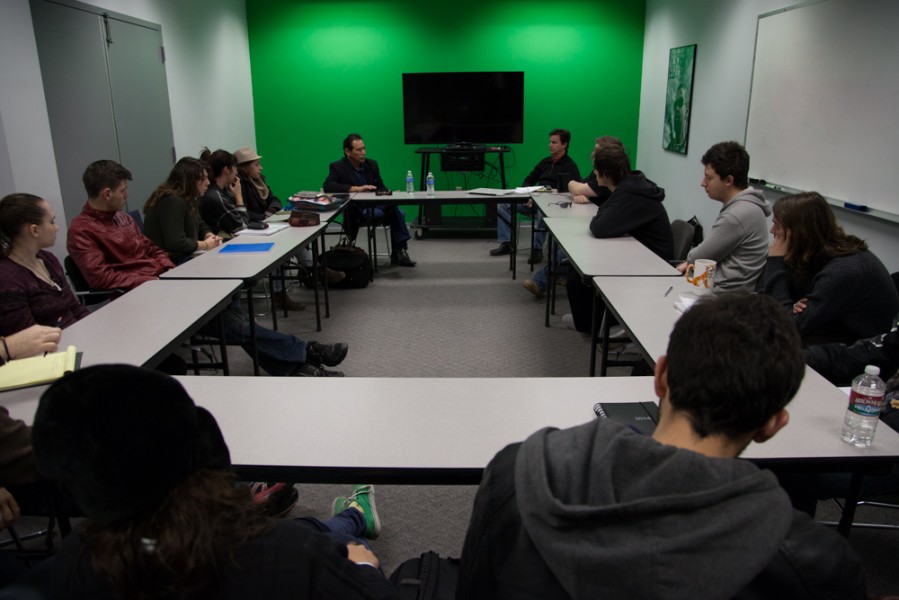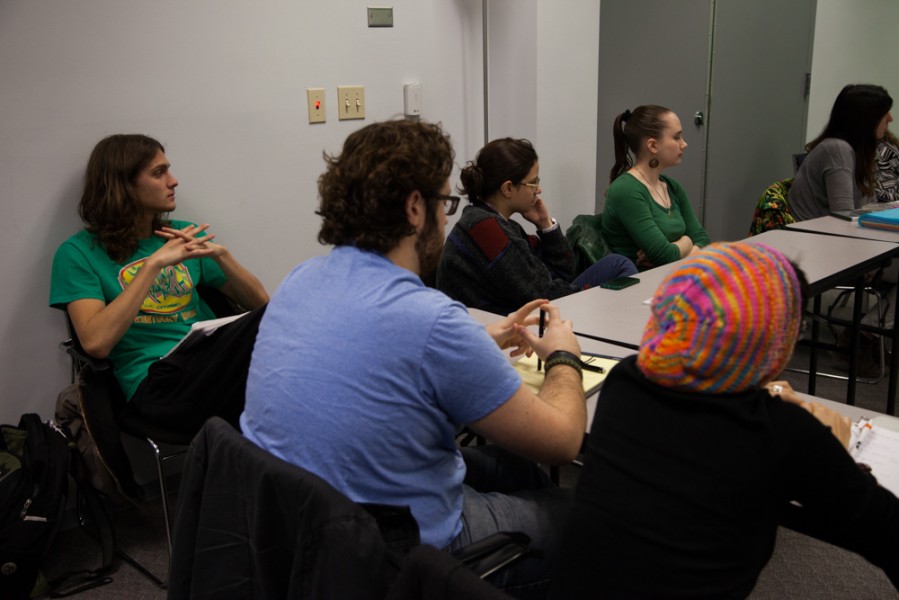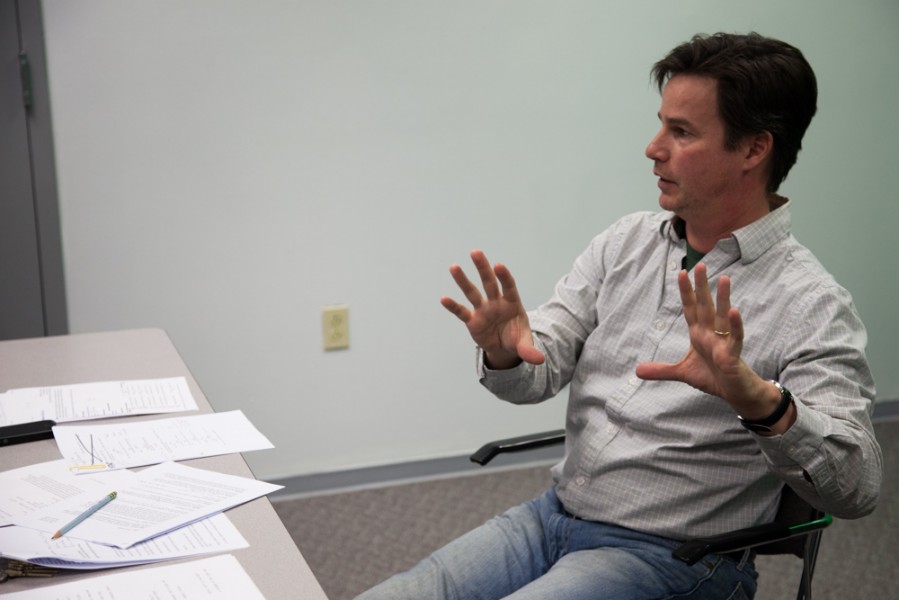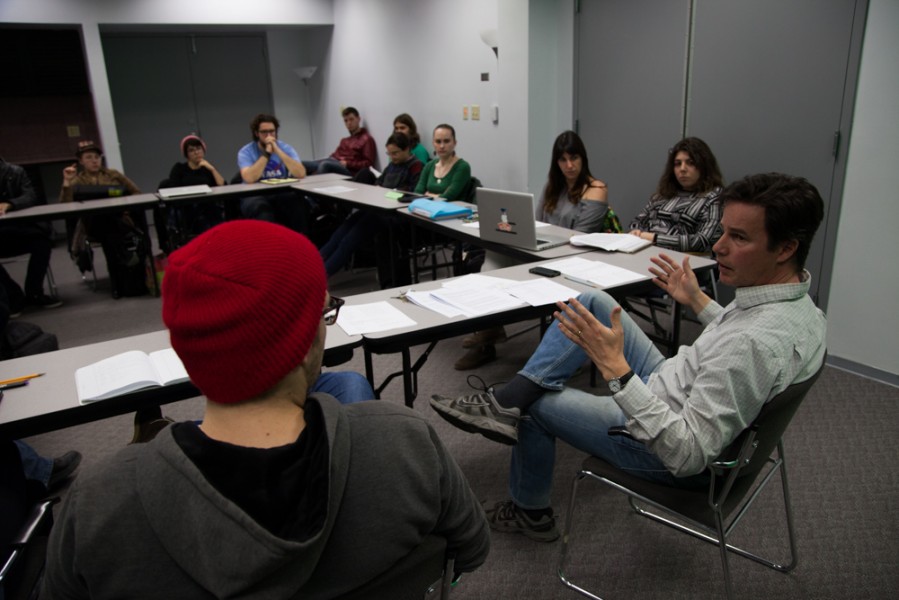 One of the students, sophomore Seth Thomas, seemed to have gained a significant amount of information from Studi's three-hour rehearsal/screen tests.
"I truly am thankful for being able to see Mr. Studi in action, from walking in and delivering a cold read to working through the script with the other directors and myself," explained Thomas. "Seeing it from a high level actor's point of view and how to work with him was a welcome adventure."
Studi, reading for DeNiro's role, played an aging NYPD homicide detective working on a murder/arson case with a young naive fire marshall, played by Tom Grimes, a student in the directing class.
Regarding his background with both theater and film acting, Studi says that aside from the technological aspect of production, there's "no difference." Studi also discussed the struggles during the shooting of Avatar, a CGI-laden film, when the actors had to imagine objects off or on-camera that were then added in post production.
A presumably daunting experience to even professional directors, the first-hand advice that was dealt to these young directors seems to hold advantageous possibilities for their futures.  Junior film student Tyler Sherek was the first director to work with Studi. Without much preparation, the two quickly opened communication. "He didn't coach. He was an actor and didn't step out of that role," Sherek said.
Highlighting the various approaches to directing actors, Sherek received differing advice from Chris Eyre, an acclaimed film director, and Studi. "Chris told me to let the actor have his own set." said Sherek. "To avoid frustration, he said to ask the actors how they would see it as opposed to Wes who just wanted someone to be a dictator."
Studi has been a familiar face within the film department, participating in 2013's Shoot for the Stars, for which he played two lead roles in Boston Post and Max Dangerous.