Tags
Related Posts
Share This
Q/A: Ruder and the Shockwaves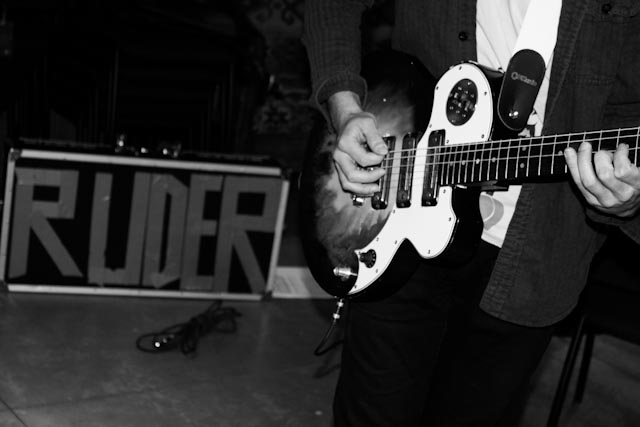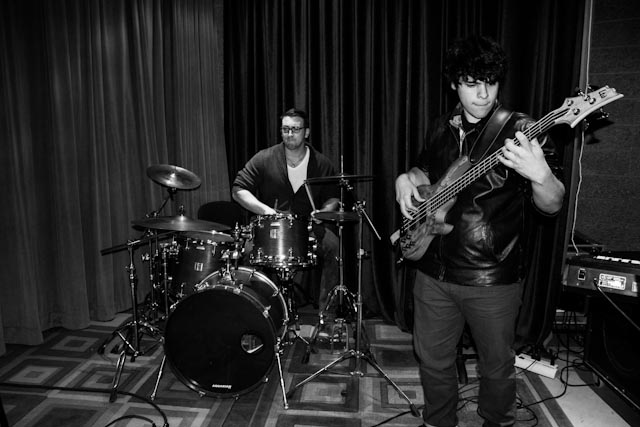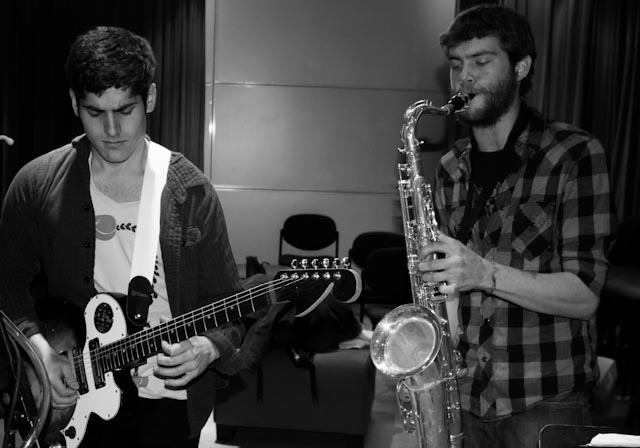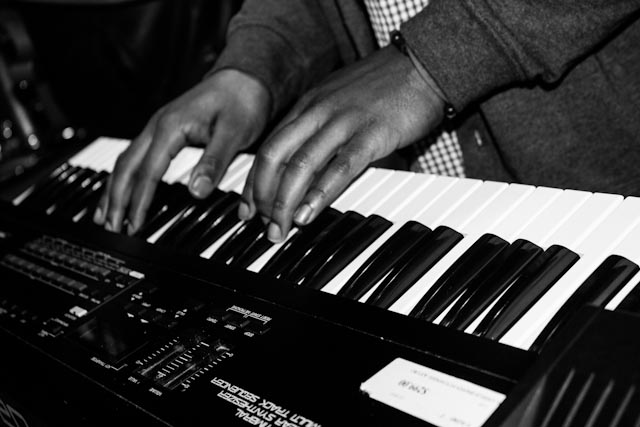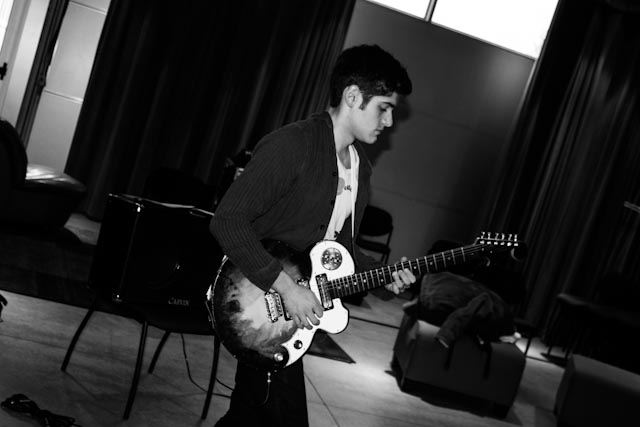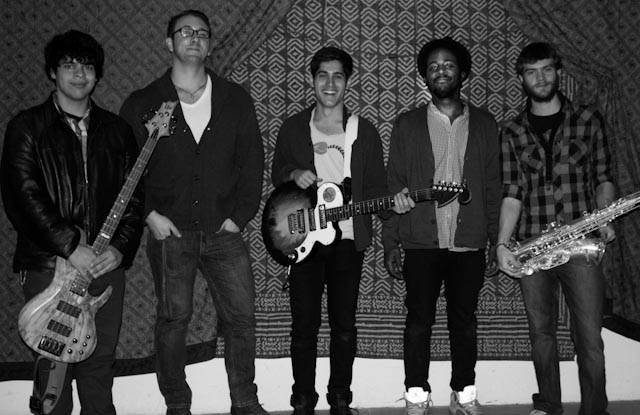 In the second of a series of interviews with student bands, Jackalope Magazine sat down with the members of Ruder and the Shockwaves to hear about their experiences with music. Founder of the group, Matt Ruder, plays guitar, with Darrell Luther on the keyboard, Nick Quintero on bass, Marcus DiFillipo on drums and Daniel Mench-Thurlow on saxophone.
Jackalope Magazine: How did your band form?
Matt Ruder: I kind of conceptualized the project back in April. I wanted to do a combination of jazz and rock just because that's what I like and I just said on Facebook 'I'm starting a project' and Marcus told me to hit him up if I needed drums and I asked Darrell to play keys because I wanted a keyboard player.
JM: What genre of music do you consider your work to be?
MR: Progressive fusion
JM: What is progressive fusion?
Marcus DiFillipo: It's kind of like a smorgasbord.
MR: It's a lot of jams. Honestly, I've just been writing the first things that come to my mind. It originally started out as jazz-rock, but it took a left turn into the progressive side- more experimental.
JM: Who are your major influences?
MR: Django Reinhardt, Steve Vai, Andy Timmons. Andy Timmons is huge because I saw him a lot growing up. As well as Peter Frampton, Charlie Parker…jazz guys.
JM: Who writes your songs?
Nick Quintero: It's all Matt Ruder. Matt writes the skeleton and then we add to it.
JM: Where have you performed?
Darrell Luther: We had a performance at Warehouse 21, also at the Gift Festival in 2013. We also had a tour with Venus and the Lion to Phoenix and some places here.
JM: What's your favorite venue to play at?
MD: I really like playing at school. I mean, as much as I hate playing on campus, I like playing here because we filled it up. We had a last minute show here and it was filled. So that was cool.
JM: If you could play anywhere in the world, where would you choose to play?
DL: Madison Square Garden!
MR: I was about to say Madison Square Garden! You can just put us down for that one. (Laughs)
JM: Do you have anything going on with your band right now?
MR: Just new music. It's just in the 'learning the new songs' phase. In late February we're going to have a show at Warehouse 21. And we're going to record; we have an album. We're going to try to have that done by the end of this semester.
Everyone can check out Ruder and the Shockwaves on Facebook here!
You can also download one of the band's demo songs here! (Just enter '0' in the price bar)