Tags
Related Posts
Share This
Pick Me!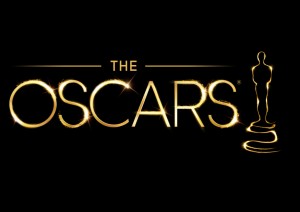 With the Oscar Awards right around the corner (March 2 7 p.m. Eastern Time on ABC), the predictions and bets on best feature film, best actor, best director, etc. are piling up. But what about those neglected Oscar Nominated Shorts? For many years, the Oscar Shorts, mini-films from around the world shown as a feature-length program, have screened not at well-attended Regal theaters, but cinematheques, like The Screen. The general movie audience, therefore, know less about the world of the animation, live-action, and documentary short.
As most independent filmmakers would say, the film short is a challenging but rewarding genre of storytelling, much like flash fiction in literature. In 30 minutes or less, a filmmaker must tell a cohesive story, utilize stylistic cinematography, integrate a unique setting, develop dynamic characters and credit the dozens of people who make it possible. That warrants some attention! So, if you can possibly put from your mind the glamorous Gravity, 12 Years a Slave, Wolf of Wall Street, etc., I suggest you immerse yourself in a different kind of goofy, dramatic, and life-changing movie genre.
This year, five titles have been nominated for an award in the category of animation and five in the category of live action. For screening times, see The Screen schedule below. Be advised there are additional shorts—like The Blue Umbrella, Missing Scarf and A La Francaise in the animated shorts—that are included in the screening, but not necessarily on the ballot. Enjoy!
Animated Shorts:
Get a Horse!
A Restored 1928 Animation with Modern Day 3-D
(Lauren MacMullan, USA [Disney])
Mickey Mouse is back in a hand-drawn and computed animated (3-D) musical comedy. Get a Horse! is Disney's first Mickey short since Runaway Brain in 1995, making Director Lauren MacMullan the first woman to solo direct a Disney animated short. Technically, Get a Horse! has been in production since 1928, when Disney animators first began the artwork. The short, however, was never completed. As a innovative throwback, Director MacMullan used the archival footage as a template and combined the 1928 animation work with a vibrant stereoscopic 3-D and CG world. Beginning in an aged/blurred screen (effects of a filter), Mickey pursues the villainous Peg-Leg Pete (who has just kidnapped Minnie) and in a surprising burst, Mickey is thrown out of the black and white screen onto the colorful, scopic surround sound world of the cinema. Using the perks of modern day animation, Mickey saves Minnie by moving between the hand-drawn 1928 animation and CG 2013 animation. Overall, though the slapstick loses some flavor near the end, this short exhibits the bittersweet timeline of Disney's technology.
Mr. Hublot
There May Be Some Compassion Yet
(Laurent Witz and Alexandre Espigares, Luxembourg)
The product of three years and a small budget, the futuristic universe of Mr. Hublot is both staggeringly vivid and so well written. The story is simple. A futuristic accountant, Hublot, living in a mechanized world of robots and machines is plagued with OCD and won't leave his house. When a stray mechanical dog disrupts his organized life, Hublot finds that companionship can exceed contentment. The depth of the artistry- the grey and brown tones of the buildings and streets and people- as well as the detailed sound effects are a tribute to 21st century animation. Writer and Director Laurent Witz compares the development of characters and the sentimentality of the plot to Wall-E and Her.
Feral
An Animated Pastel Painting
(Daniel Sousa and Dan Golden, USA)
Writer and Creator Sousa, raised in Portugal, subscribes to a different sort of animation: a 2-D graphic and hand-painted frame by frame universe where light and dark are never still. I would describe the short as a gothic-inspired piece of poetry, especially when mixed with haunting music and a plot involving a child being raised in the wild then integrated back into society. Though the plot is intriguing, it is really the feeling of isolation and mystery within the shadows of the characters and landscapes that propel the animation forward. If you like resolutions, you won't be satisfied with the ambiguous ending.
Possessions
In the World of Discarded Objects…
(Shuhei Morita, Japan)
Unlike the depth of Mr. Hublot and the shading of Feral, Shuhei Morita's Possessions appears very paper-like. The main character, some sort of muscular fix-it man who gets lost in the forest, moves about in a very 2-D looking space (but terrifically vivid and sharp, I might add). As soon as an element of myth is integrated (abandoned objects start coming alive), the paper-like environment becomes colorfully comedic, haunting and magical. Influenced by the myth that after 100 years tools and knick-knacks grow souls and play with the minds of the living, the fix-it man has a positive reaction to the haunting objects. He fixes them. In a show of reverence often displayed in Japanese ritual, the objects award the man with an umbrella to keep him from the sun and a blanket to keep him from cold. There is a dragon involved. Of course.
Room on the Broom
Julia Donaldson's Storybook Comes to Life
(Max Land and Jan Lachauer, UK)
This is the longest. 27-minutes. In order to follow the book the story is based on, the length is acceptable because a witch and her cat have to accidentally make a dragon, befriend a dog, befriend a bird, befriend a frog, break a broom, defeat the dragon and create an all new five-seater luxurious broom. Whew. The animation is clean, the timing is funny and the narration is cute. With Simon Pegg (Star Trek Into Darkness) as narrator and Gillian Anderson (Hannibal) as the witch, there are some subtle humors that sustain the older audience's attention.
Live Action Shorts:
Helium
Where We Go When We Die
(Anders Walter and Kim Magnusson, Denmark)
This Danish film integrates fantasy in a mini drama about a terminally ill boy who obsesses over balloons. The main character, a lonely janitor of a hospital, shares stories of a world called Helium, which the boy begins to image as an alternative to heaven. Using his talents as a graphic artist, Director Anders Walter creates snippets of Helium as patches of land in the sky held by giant blimps. The stunning CGI visuals mixed with the near too sentimental relationship between the characters makes for a well done short.
The Voorman Problem
Wohoo! Martin Freeman and Tom Hollander
(Mark Gill and Baldwin Li, UK)
Writer and Director Mark Gill creates a odd short comedy, compared often to an episode of the Twilight Zone, in which a psychiatrist (Martin Freeman) is asked to diagnose a prisoner who claims to be God. In this dramatic/comedic situation, it is easy to focus on the patient's disturbing past, but in Gill's story, the audience is given evidence that the patient (Tom Hollander) does in fact have supernatural abilities. The assembling of the cast is an equally weird and surprising story. Basing his script on an episode of David Mitchell's novel number9dream, Gill threw caution to the wind and sent a copy of his script to Kevin Spacey, who actually read it! Though the actor didn't have time to act in it himself, he suggested Tom Hollander, who upon reading it immediately said yes. Hollander then played a big part in getting Martin Freeman in the cast. Vuala! If the abrupt and somewhat unexpected ending is a let down, the charisma between the actors will most definitely keep your attention.
Avant Que De Tout Perdre/Just Before Losing Everything
Suspense and Drama In Simple Terms
(Xavier Legrand and Alexandre Gavras, France)
A combination of Xavier Legrand's follow and long shots makes for a nail-biting suspense about a supermarket worker and her kids attempting to flee an abusive husband. The realistic style of the short relies on the audience's ability to piece together the drama as it unfolds. With believable dialogue and the atmospheric sounds of the supermarket (like the chilling clicks of the main character's high heels), the slow-starting narrative quickly propels into action.
Aquel No Era Yo/ That Wasn't Me
Burdens of Tyranny and Country
(Esteban Cresp, Spain)
A chillingly cruel depiction of an African regime is intermingled with a young soldier's story of remorse. Esteban Cresp's sense of action and interaction is balanced with great care. For example, while the guns and bombs are going off, the director intercuts to the same soldier speaking in a lecture hall years later. When all sense of humanity is beaten out of a young soldier, it's intriguing to see how much pain is needed to get it back.
Do I Have to Take Care of Everything
Funny and Short
(Selma Vihunen and Kirsikka Saari, Finland)
On a lighter note, the only comedic short in the program is just that: funny and short. Finnish director Selma Vihunen keeps an atmosphere of slapstick in her story of a family who runs late for a wedding. The problems? Woke up late, lost the gift, spilled the coffee, dressed in the wrong sort of "costume," missed the bus, and walked in on a funeral instead of a wedding. The funniest moment is when the mother places a hand-made card reading "Congratulations" on top of the coffin.
Showings at The Screen
Oscar Shorts: Live Action
Friday, Feb. 28  5 p.m.
Saturday, Feb 29  5 p.m.
Tuesday, March 4  5 p.m.
Thursday, March 6  5 p.m.
Oscar Shorts: Animation
Saturday, March 1  12:15 p.m.
Sunday, March 2  10 a.m.
Monday, March 3  5:15 p.m.
Wednesday, March 5   5:15 p.m.