Tags
Related Posts
Share This
Gonzales Inauguration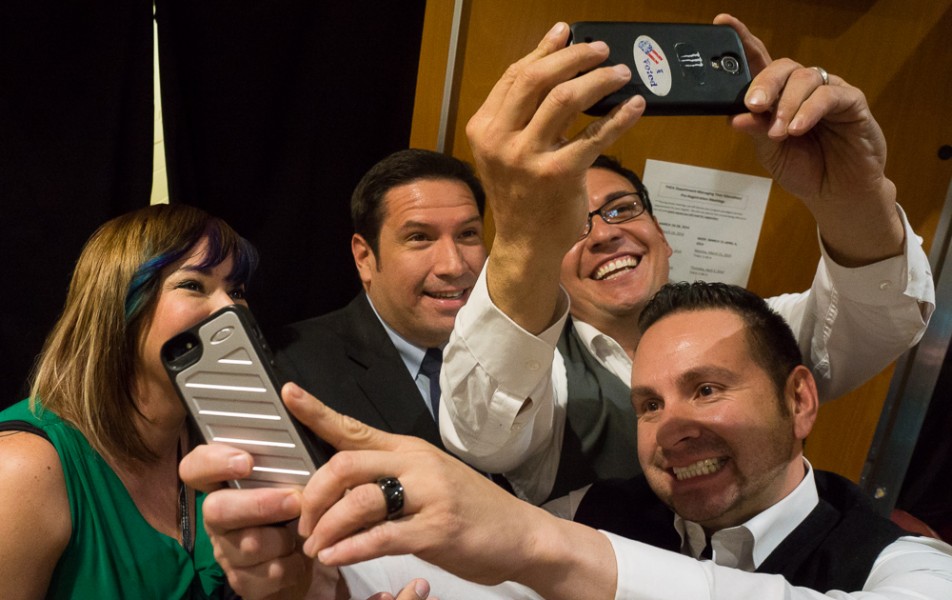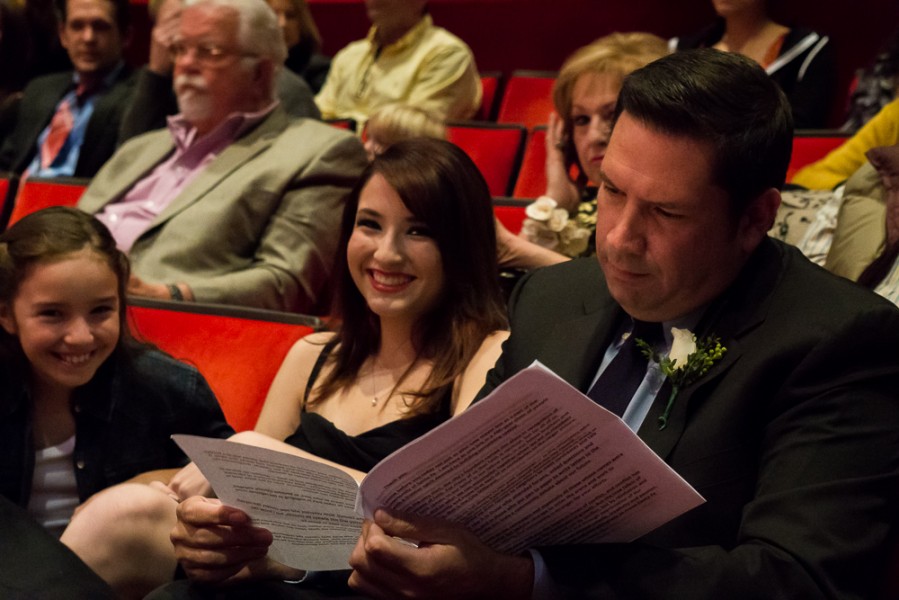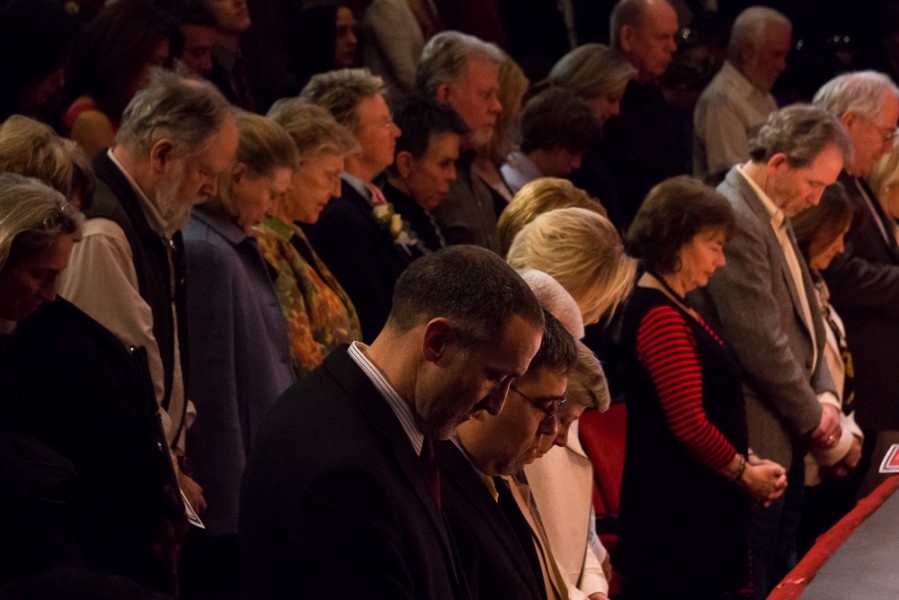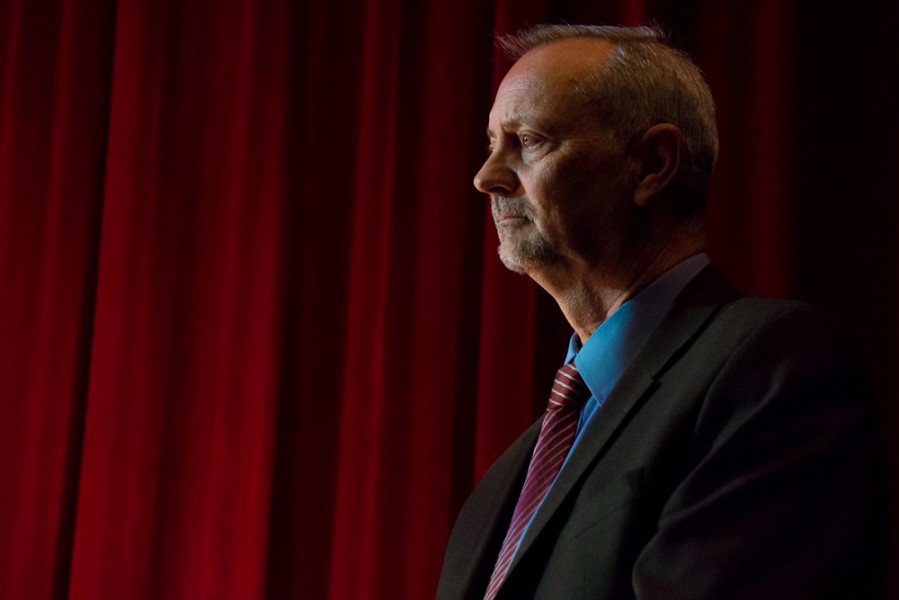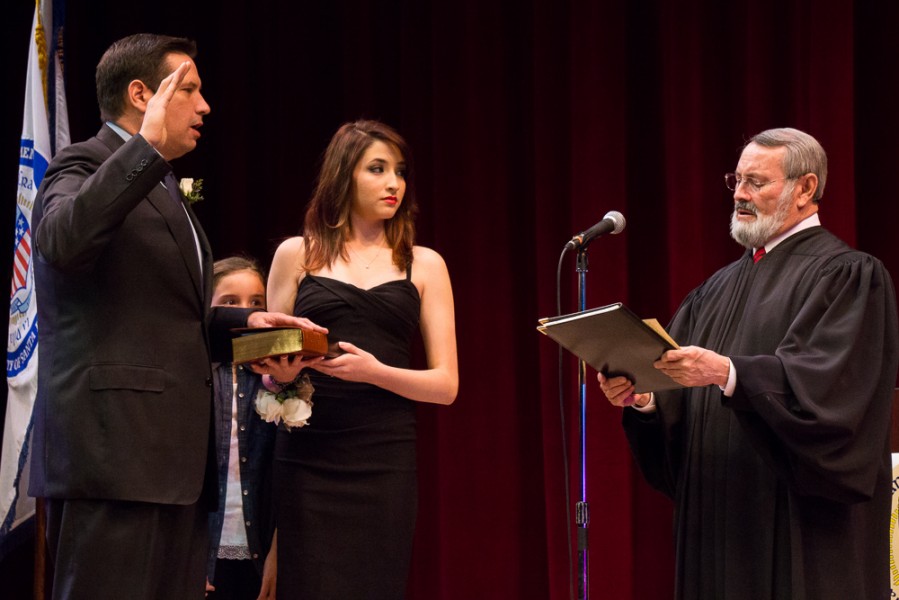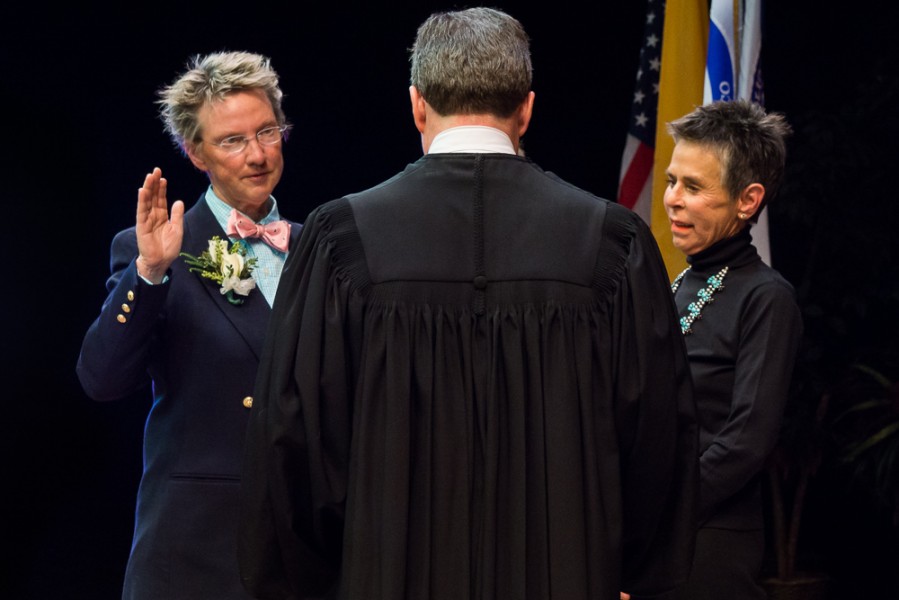 On March 10,  SFUAD's Greer Garson Theater hosted the City of Santa Fe mayoral inauguration of newly elected mayor Javier Gonzales. Santa Fe's own RealBurger catered the event. accompanied by a mariachi band that played for almost every elected official in the city as well as campaign workers and supporting citizens.
Gonzales, whose father George was Santa Fe Mayor from 1968-1972, has two daughters, Cameron and Cadence, who accompanied him onstage as he gave his oath. Introduced by his cousin and journalist Carla Aragon, Gonzales discussed his deep roots within the city and the social impacts a unified family can have on a community.
"Each of us contributes to the larger picture," Gonzales said.
Before Gonzales' inauguration, former Mayor David Coss gave a speech welcoming and congratulating the mayor-elect, as well as the four city council members elected in the March 4 municipal election (two newly elected as well), who also were sworn in. Coss began by thanking his wife and family for the past eight years. "Nobody does anything alone," Coss emphasized. He then thanked—as did many other officials that night—Yolanda Vigil, Santa Fe's city clerk, for her extensive efforts for the city.
Coss reflected later in the night about his work with Gonzales's opponent, City Councilor Patti Bushee on establishing marriage equality in Santa Fe. Gonzales, the city's first openly gay mayor, spoke to the obstacles that "diminish our humanity," which Gonzales vowed he would never neglect.
"We never turned our back on the issue of human rights," Gonzales said.
Gonzales also spoke on his environmentally friendly plans, which include retro-fitting businesses and homes alike in the Santa Fe area and making the city a more youth-friendly atmosphere as they are the "next link in our 400-year chain."
After some congratulations to the efforts of mayoral opponents and City Councilors Bill Dimas and Bushee, Gonzales and Aragon posed for a "selfie" with the entire crowd of Santa Feans behind them.
The four council members being sworn in:
• Signe Lindell, (District 1), who was sworn in by Judge Francis J. Matthews. Lindell gave thanks to her partner (who also accompanied her onstage) and her 96 year-old mother. "She is my compass," said Lindell on behalf of her mother.
• Joseph Maestas (District 2)  was sworn in by his wife, US District judge Martha Vazquez.
• Incumbent Carmichael Dominguez (District 3) was sworn in by George Anaya Sr., and was accompanied onstage by his father.
• Incumbent Ronald Trujillo (District 4)  brought a lot of ladies with him on stage (his five aunts, mother, sister, wife and son.) He was also sworn in by George Anaya Sr.
Before the inauguration, Gonzales gave a silver platter to patrons of the city for their efforts in civic leadership, including David Coss, Patti Bushee and outgoing District 1 Councilor Chris Calvert, who did not run for re-election. Accepting the award, Coss spoke optimistically about the future of Santa Fe with Gonzales as mayor saying, "I can hardly wait."