Tags
Related Posts
Share This
Coming Attractions
The Screen Presents:
March 14-20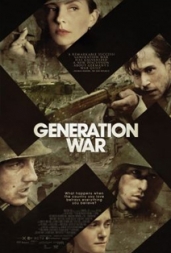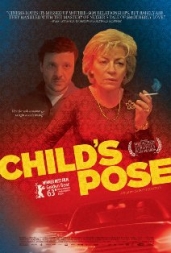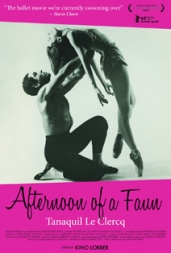 Generation War
Eight Years in the Making, Playing in Two Parts
Many cinematic masterpieces have been staged against the backdrop of WWII, but in Director Philipp Kadelbach's two part epic, Generation War, we experience the atrocities through the eyes of young German friends, who discover too late the stains of loyalty. Referred to as the German version of Steven Spielberg's Band of Brothers, Doris Toumarkine from Film Journal International calls it a "must-see primer for German's younger generation and a compelling drama for a more seasoned art-house crowd." Part One- 131 minutes. Part Two- 148 minutes. Opens Friday.
Child's Pose
Romania's official submission to the 2104 Academy Awards.
Director Calin Peter Netzer thrills with his Romanian tale of a mother going to extreme lengths  to clear her son of a crime. With a stunning performance by actress Luminita Gheorghiu (4 Months, 2 Weeks and 2 Days, The Death of Mr. Lazerescu, Beyond the Hills), this film has been called "noir standard," by Peter Bradshaw from The Guardian. "As things develop, the story goes beyond the thriller genre into deeper waters: the suspense narrative leads to a spiritual crisis." Opens Friday. 
Afternoon of a Faun: Tanaquil le Clercq
Tragedy of a Legendary Dancer
The brief career of a ballerina is bittersweet. Dancers, like roses, are perfect only for a brief time and for Tanaquiel le Clercq, the legendary performer and George Balanchine's wife, the promising spotlight was cut too short. In this beautifully constructed documentary of Tanaquil le Clercq, we follow the makings of a star. From Balanchine's creation of a the prototype ballerina to Jerome Robbins' specific choreography in Afternoon of a Fuan, we see Clercq set the bar for generations to come. Her own story, however, comes to a paralyzing stop on her Europe tour. Afternoon of a Faun features interviews with legendary dancers and choreographers including Jacques d'Amboise, famous New York City Ballet dancer and founder of the National Dance Institute. For all you dancers, this documentary is a must see! 

Visit thescreensf.com for movie times
505.473.6494 1600 St. Michael's Drive Santa Fe, NM 87505
thescreensf.com https://www.facebook.com/thescreenhttps://twitter.com/thescreensf