Tags
Related Posts
Share This
Hundreds protest ABQ shooting of James Boyd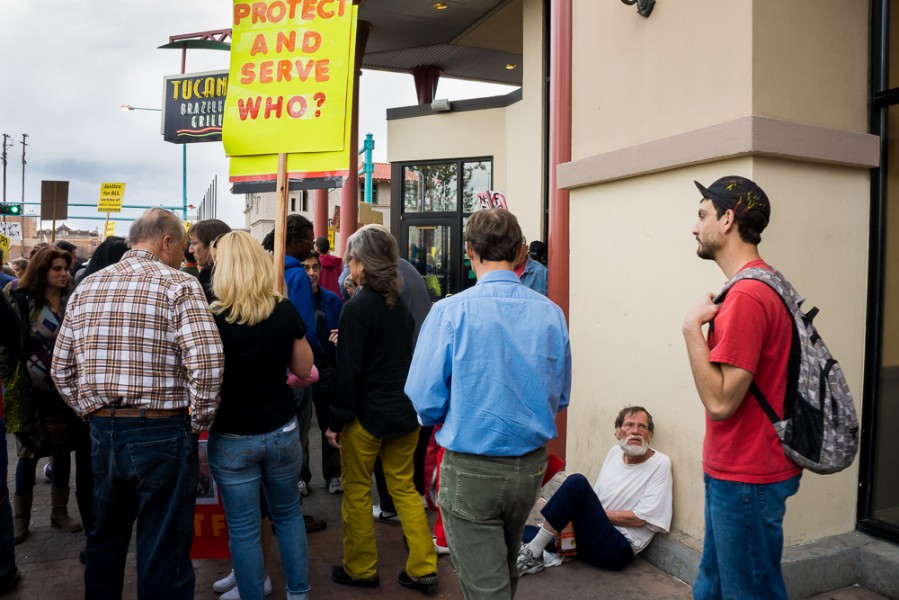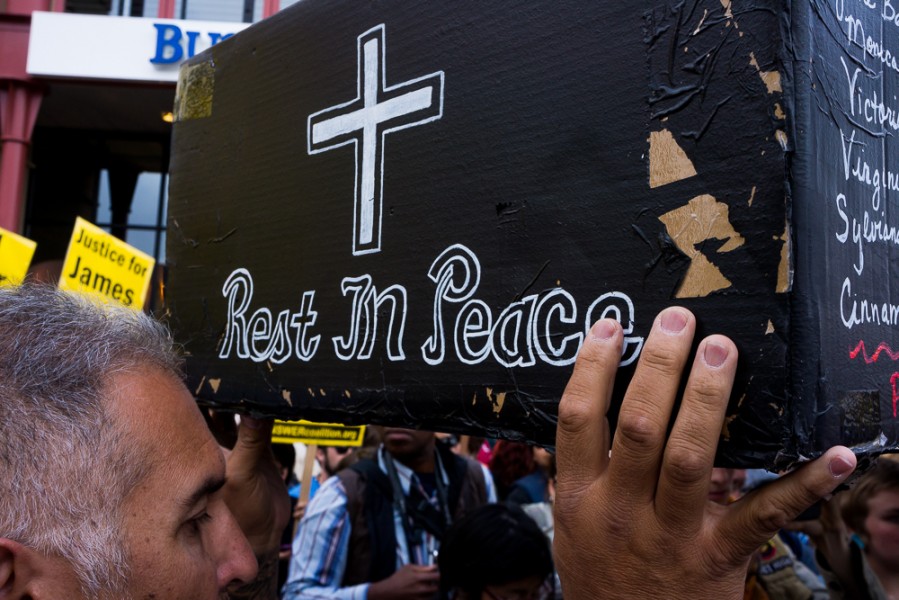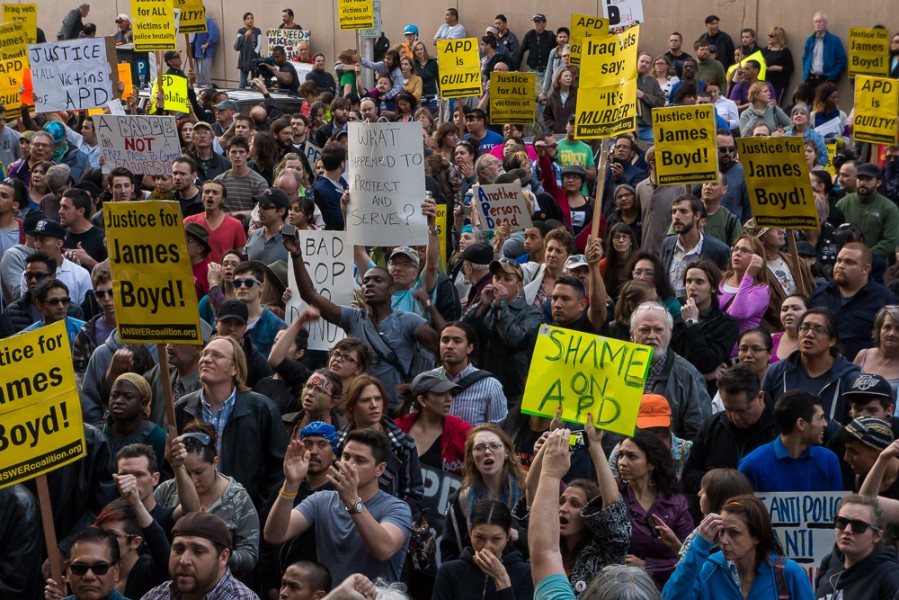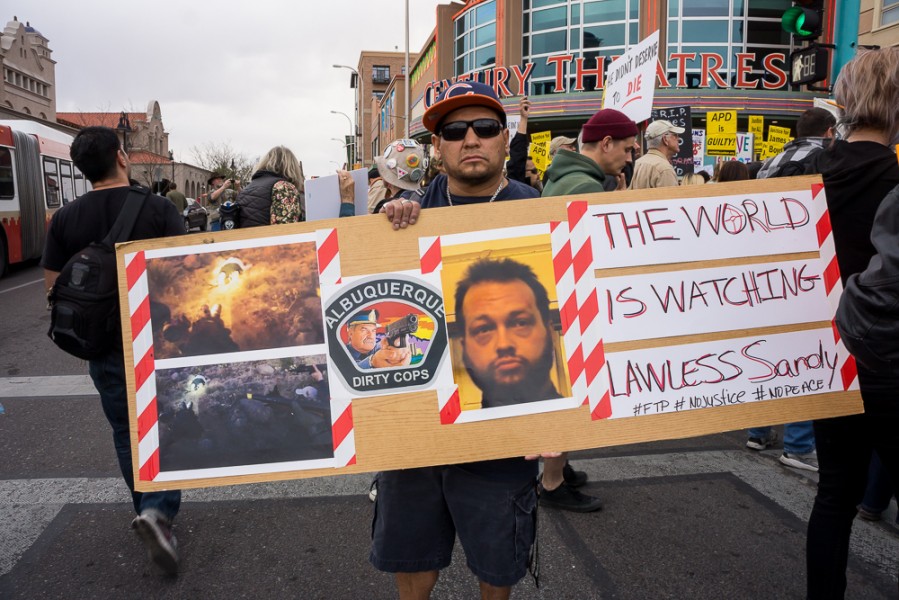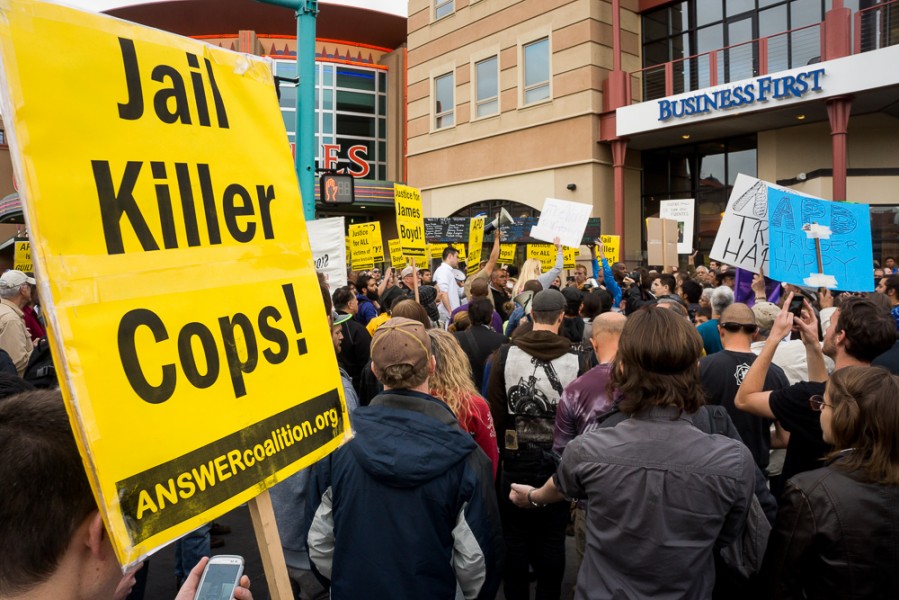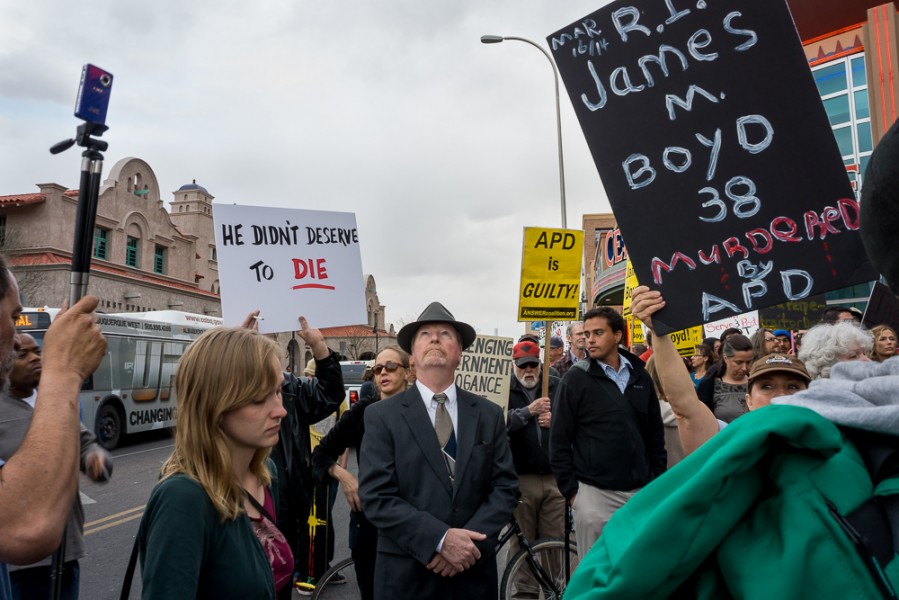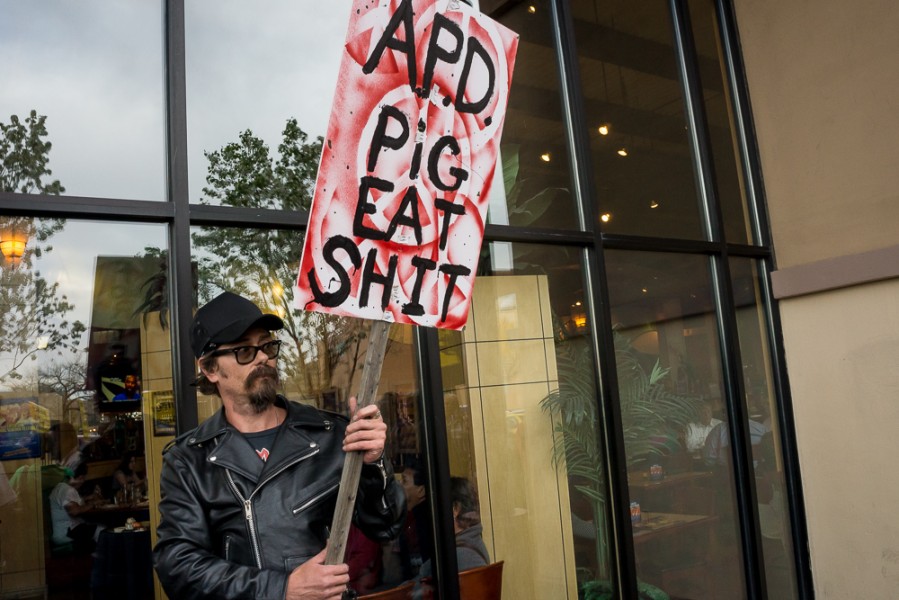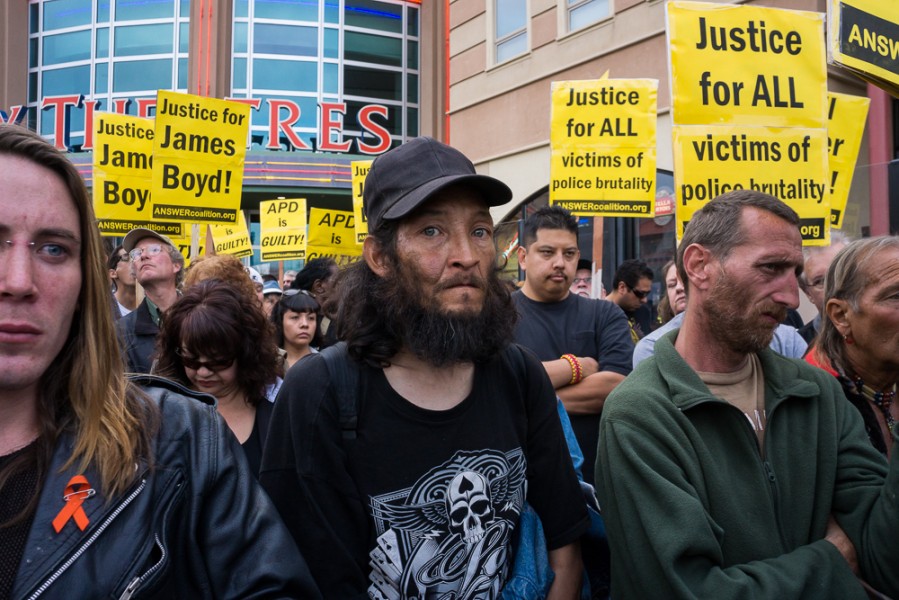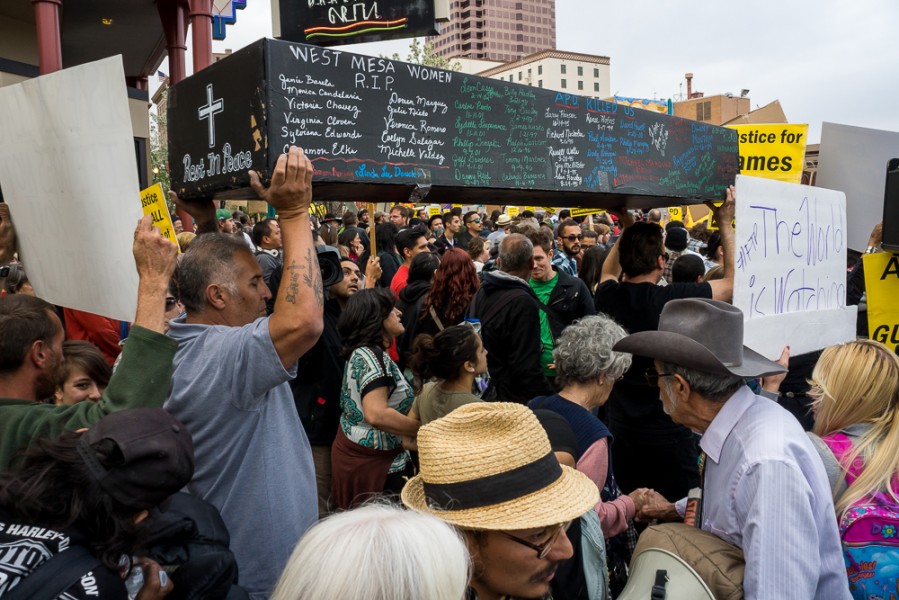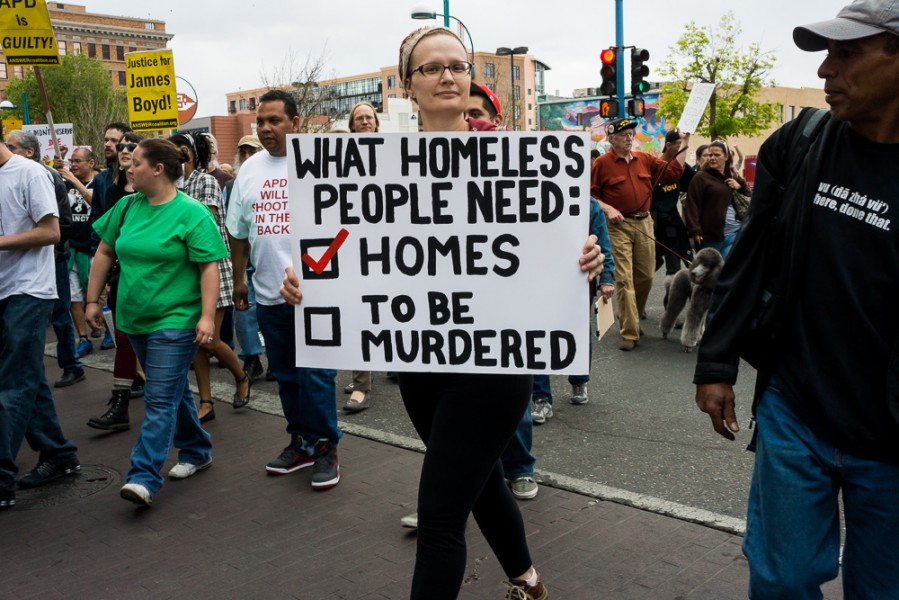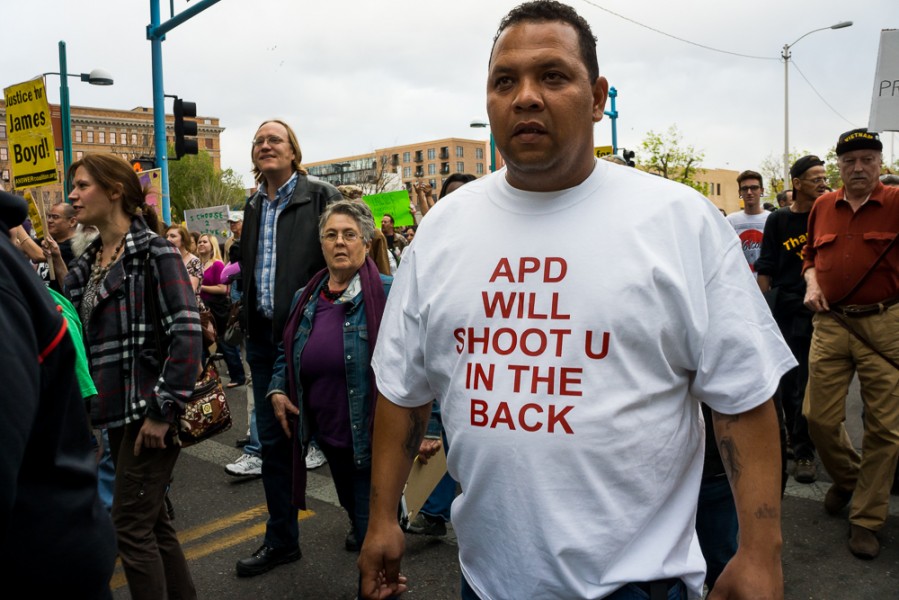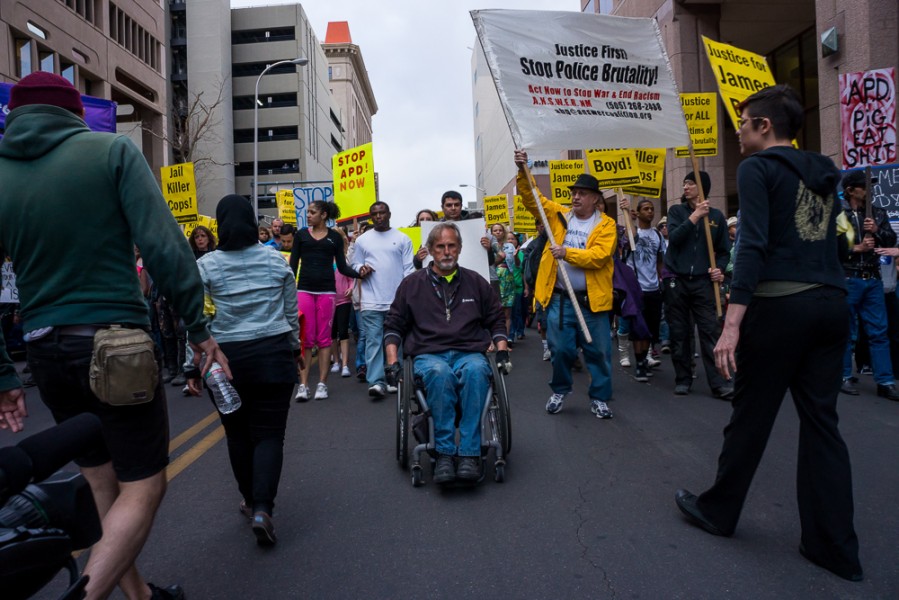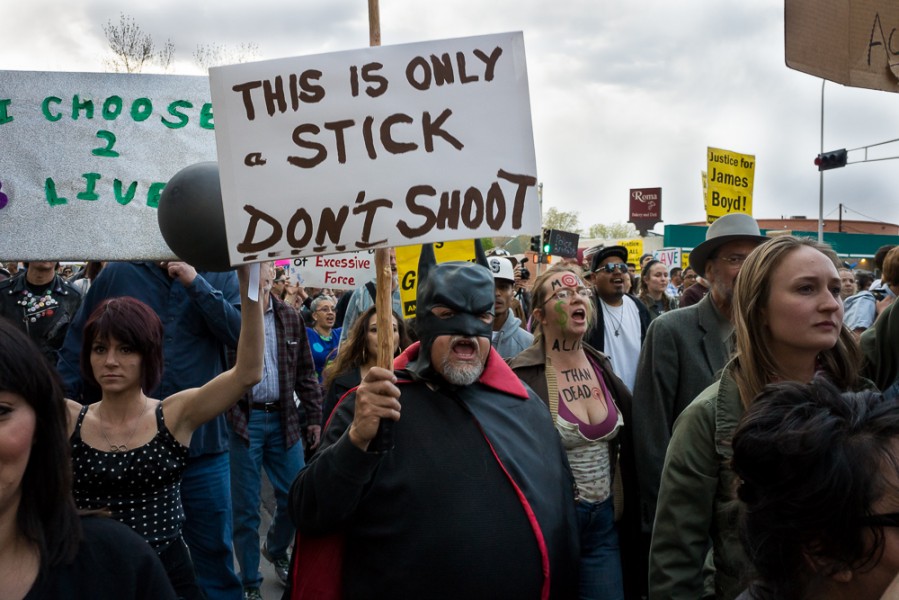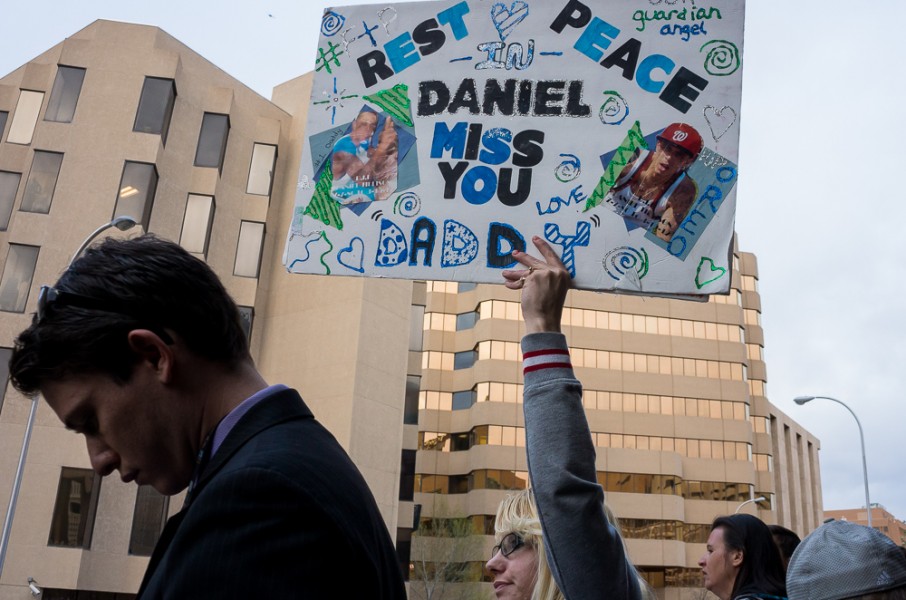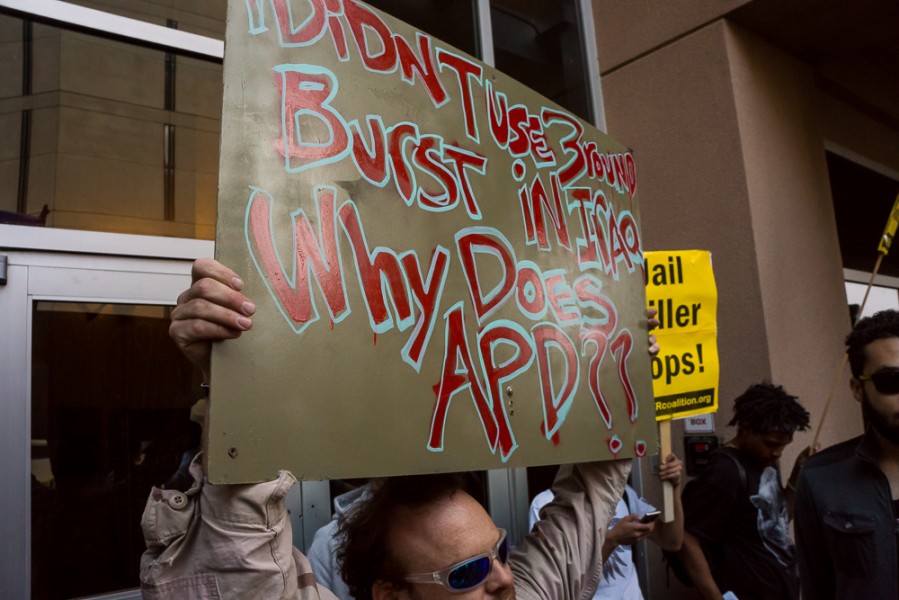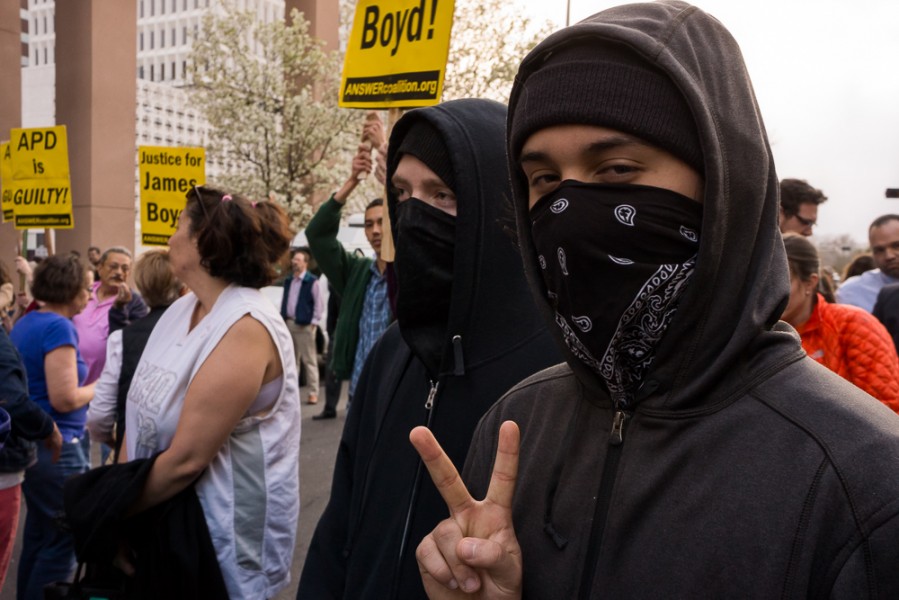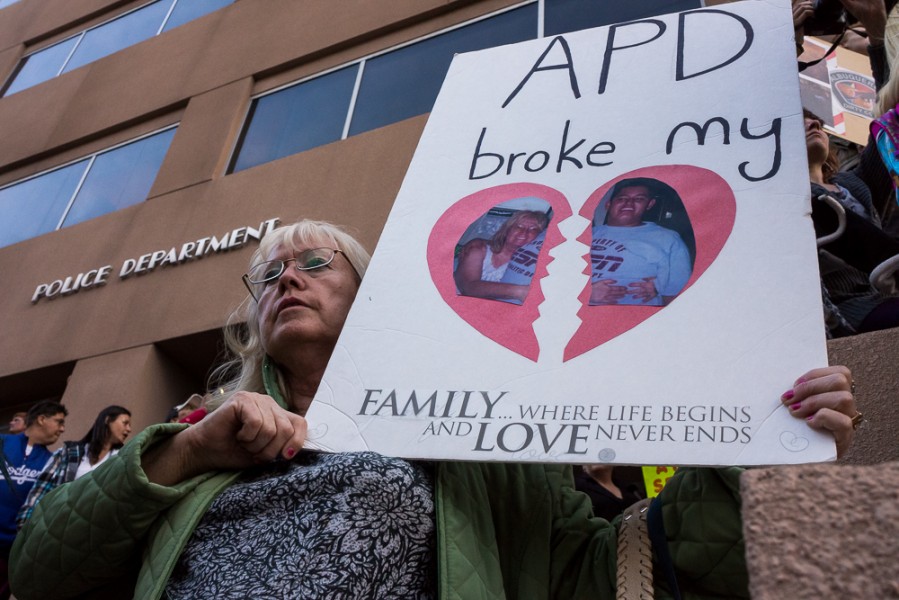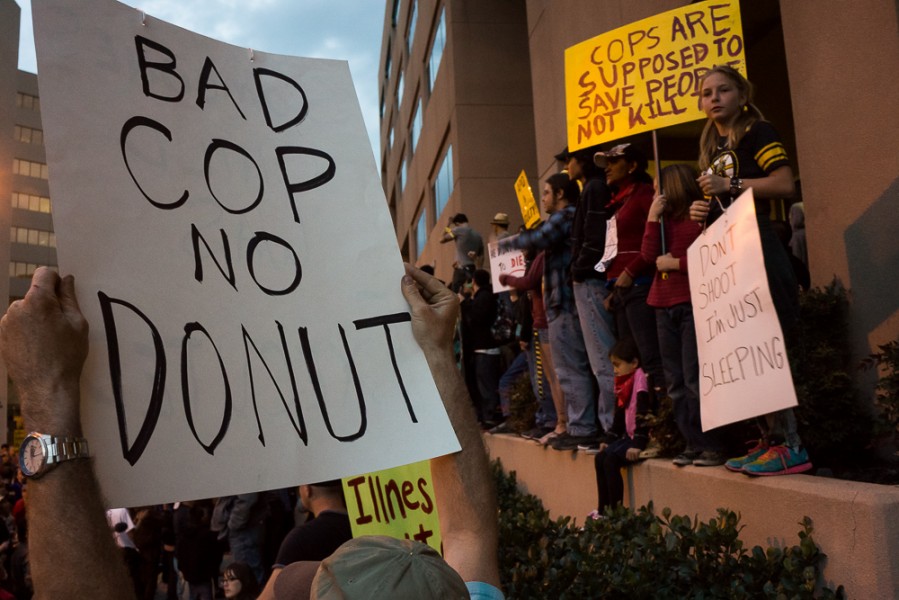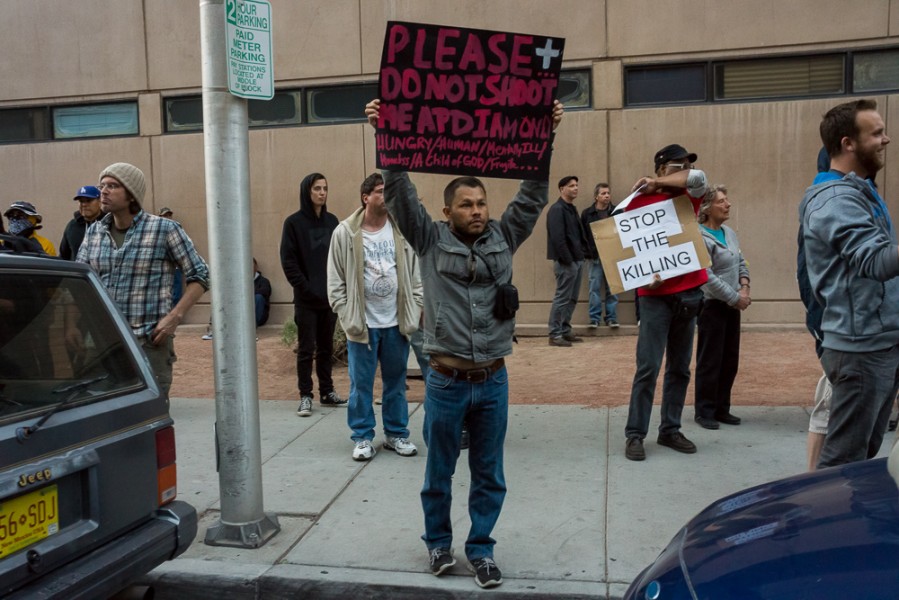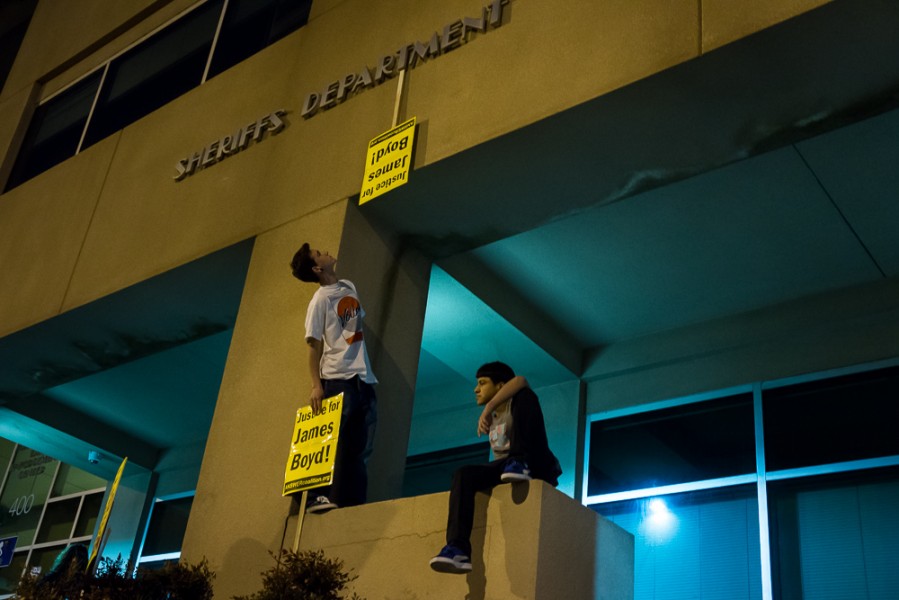 On March 16 , Albuquerque Police Department shot and killed in the Sandia Foothills a 38-year-old homeless man now identified as James Boyd, reported to have mental health issues. In the days since the event, video footage of the shooting released by APD has gone viral, causing an investigation into the shooting as well as the officers involved from the Department of Justice's criminal division.Warning: this video is graphic and contains footage of a man being shot and killed by the Albuquerque Police Department.
"Shame APD," said Frances Madeson, an organizer of a March 25 meet-up in Santa Fe that gathered people who wished to carpool to the "emergency protests" in Albuquerque outside of police headquarters.
 Sandy Rodeer, who drove to the meet-up from Colorado Springs with her husband after seeing an article on the shooting, said she "could absolutely not believe it."
"I looked at this Youtube video and said, 'I'm going,'" added Rodeer.
Hundreds of protestors appeared at APD seeking justice for Boyd that evening. The police presence at the protests were minimal and the organizers of the event appeared conscious of legal matters.
After the protests, in an unrelated incident, Alfred Redwine was shot and killed at his apartment by APD, making his death the 36th shooting by the Albuquerque Police Department since 2010.
On Wednesday March 26, internet activist group, Anonymous issued a press release to the APD as well as the citizens of Albuquerque. "We drastically need to address the growing police state that has occupied our country," says a computer simulated voice in the video, followed by a direct call to action: "On March 30th, we are asking the citizens of Albuquerque to occupy the APD HQ and occupy the sites of the Albuquerque Police Department."
"They went too far," explained Madeson who coached the protestors in Santa Fe to utilize safety and to be conscious of legal complications. "The people are really ready to confront power."