Tags
Related Posts
Share This
More Modern
The dance program at Santa Fe University of Art and Design has spent its existence continuously transforming in order to offer the students a more solid dance education. The newest addition to this burgeoning department is modern and ballet teacher Banu Ogan. After growing up in the ballet world, Ogan was introduced to the philosophies of modern choreographer of Merce Cunningham, with which she fit seamlessly. The Cunningham technique is an approach to modern dance which explores the use of direction and space, and emphasizes the creation of choreography independently from the music.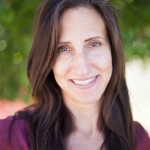 "Physically, it really suited me and my personality. And I loved the daring involved with it," Ogan says. "The way they worked with chance operations and all of the elements coming together on opening night—he dancers not hearing the music, seeing the sets, wearing the costumes until the premier of the dance—I thought that was the coolest thing that I'd ever heard."
She danced for the New York-based company for seven years before teaching the technique at Juilliard and Marymount Manhattan College. Ogan also has been traveling the world to teach workshops and stage Cunningham pieces for more than a decade. All of this experience coming to SFUAD means the dancers will be receiving pure Cunningham modern technique classes that can be applied to their broader dance curriculum.
As for her first two weeks at SFUAD, Ogan speaks about her students with an encouraged and eager tone.
"They're really open and interested in learning and that is all a teacher can ask for. So I feel like there will be a really nice exchange between my teaching and their learning," Ogan says.
In coming to Santa Fe, Ogan has opened opportunities not only for SFUAD's dancers, but also for herself. While living in New York, Ogan did not teach ballet and rarely had the chance to push her own choreographic creativity, both of which she will have frequent involvement in. With Ogan's approachability and the caliber of her experiences, the quality of learning within the dance department has taken an immense leap forward.