Tags
Related Posts
Share This
Necessities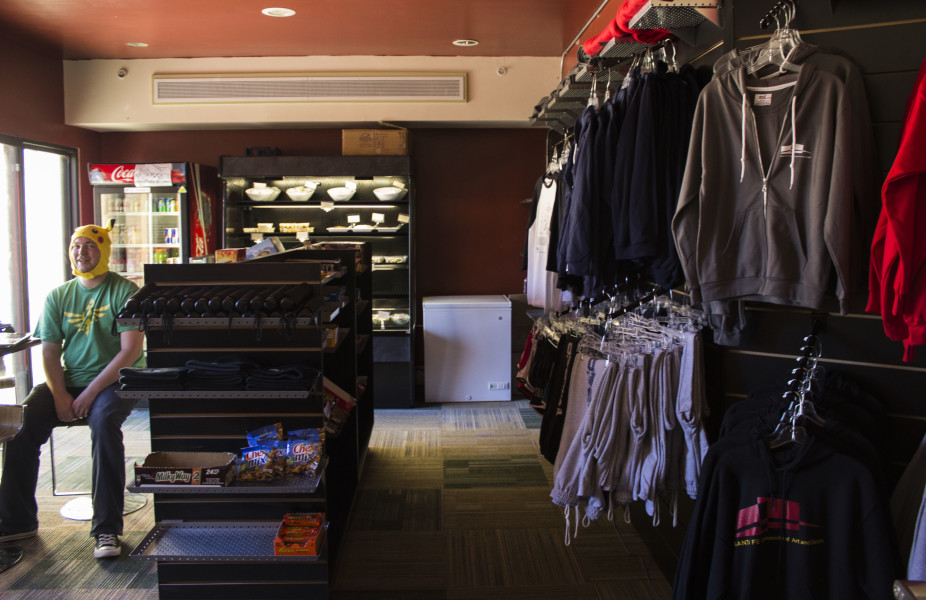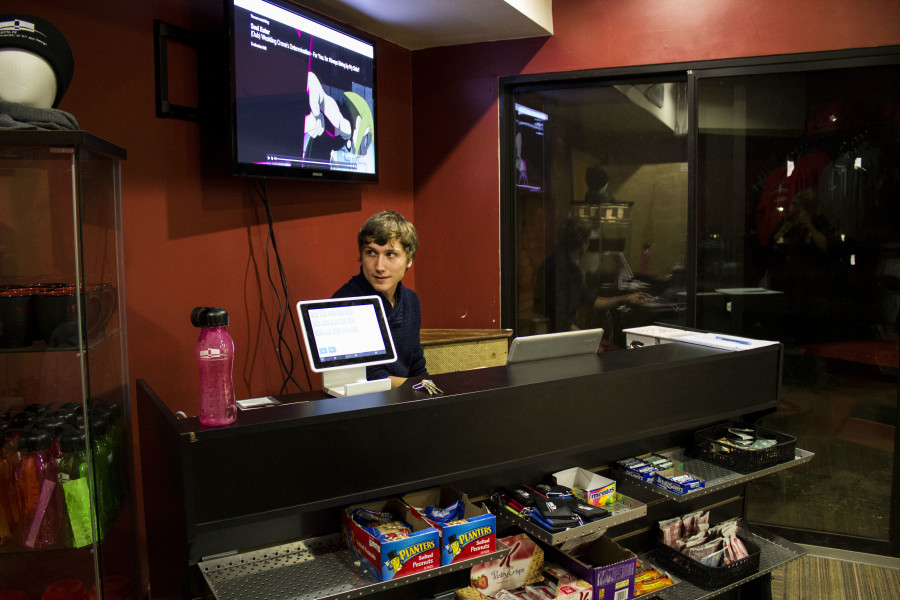 Necessities is the student-run store that has been operating since the Spring of 2012. The store has gone through several changes since its inception, including a renovation as well as a new service in the recently opened Grab and Go, which is catered by Bon Appetit. Jackalope interviewed two big contributors to the store's continual growth. SFUAD junior theater-tech major Bryan Seigel is a co-founder of Necessities and, currently, its night-shift manager. Junior Contemporary Music Program major Daniel Sanchez was one of the first work study employees at the store and its day manager.
Jackalope Magazine: So tell me how Necessities came to be?
Bryan Seigel: "So Reece [Maginn, former student and co-founder] and I, we were just in his car smoking Hookah one day and we were like, 'damn, we could  really use some snacks. Wait, Smiths is closed, everything is closed.' Santa Fe closes so early and basically we just start brainstorming. We came to the idea of starting a store. And that way us and all the other students could get snacks conveniently whenever we needed to and it would be awesome."
JM: Could you tell us a little more about the early stages of the store?
Daniel Sanchez: "I was one of the first employees of Necessities. I was just a work study and this was my job. When I first got there we weren't making too much money. I came into the store and came up with a couple of ideas to generate more profit. I came up with bundle packages in order to get people to buy more. Basically I pitched a bunch of ideas to Bryan, even followed up on some events to get people to come to the store. From sales to entertainment, my job was to get people to walk in and buy something. After my first semester of working at the store, I was promoted to a manager from all the hours that I had put into working here."
JM: Could you guys tell us about the renovation and eventual move of the store from the old location to the new location here in what used to be the executive dining room.
BS: For the old location we were behind the nurse's office. It was definitely a cool place and very spacious. But it was such a trek for us and students to even come over there let alone to carry stuff back to their rooms. So when [Student Life Director] Laura [Nunnelly]  let us know that this new location had become available, well, we jumped on it and were on board all the way. We knew it was going to be great, it was a better location right in the middle of school. We had to go through quite a bit of budget issues through the summer, but once we finally got approved, we came up to the current location and started getting to work"
JM: What did you guys do to fix up this new location? And any thoughts about this new location over the last?
DS: A lot of the work we did on the new location was free labor because we had to do it if we wanted to move. We cared about the store, we cared about getting it moved and getting it finished. We painted, assembled the shelves and moved over all the older merchandise from the other store. This location is by far more profitable.
BS: "It's not as cozy. It's not like the little chill spot that we used to have. But we are trying to work on that with the patio installation, which we have coming up.
JM: Could you tell us more about this Patio project?
BS: Basically we are trying to get this big area right outside our slide doors and get it completely paved down, get a couple of tables some chairs and such. Especially with the Grab and Go service that we just launched, it's going to be a great outdoor alternative dining space. Grab yourself a sandwich or salad and hang out on the patio. We'd like to set up music and events out there too. Really make it a more social space.
JM: Do you guys have a date for this patio project?
DS: Apparently we are going to have it done for next semester. The beginning of next semester which would mean we start working on the addition soon.
BS: So we have to take into account the weather. The snow and everything will really be the deciding factor on a definite time table. We are still going to try to make it available for the spring time and that really is the next step we take in improving the store."
JM: Now that we have the Grab and Go working, could you let us know more about it and how you guys have been working to get it going?
DS: People have been asking about Flex points at Necessities for probably about a year and a half. Pretty much since we opened and to be honest Flex at Necessities was always a part of the initial design; it was just too complicated at the time to work out. Bon Appetit was even worried that we wouldn't make anything from the Grab and Go, so we came back with a solid 150 sales in two days once it opened and there was no question. Grab and Go works on both ends for Necessities as well as Bon Appetit."
JM: What do you guys do to please your customers?
BS: Another thing that made students happy is that we offer healthier options with our Grab and Go. Which believe it or not is something we try to do. It's not the easiest thing to find healthy snacks at Sam's Club."
JM: Do you guys have any events lined up?
BS: Well we are getting the TV mounted on the wall soon, which we can start using to show some stuff, maybe some shows or something while people come by to shop. So if you feel like chilling for a bit, we could be showing a movie or something to pass the time.
DS: What I'm really focused on is doing an event to showcase the new patio when we have our grand opening for the space. Other than that we haven't really planned much with events, mainly because we are right next to a dorm hall and back in the day we used to be out in the middle of no where and it didn't matter.