Tags
Related Posts
Share This
League of Our Own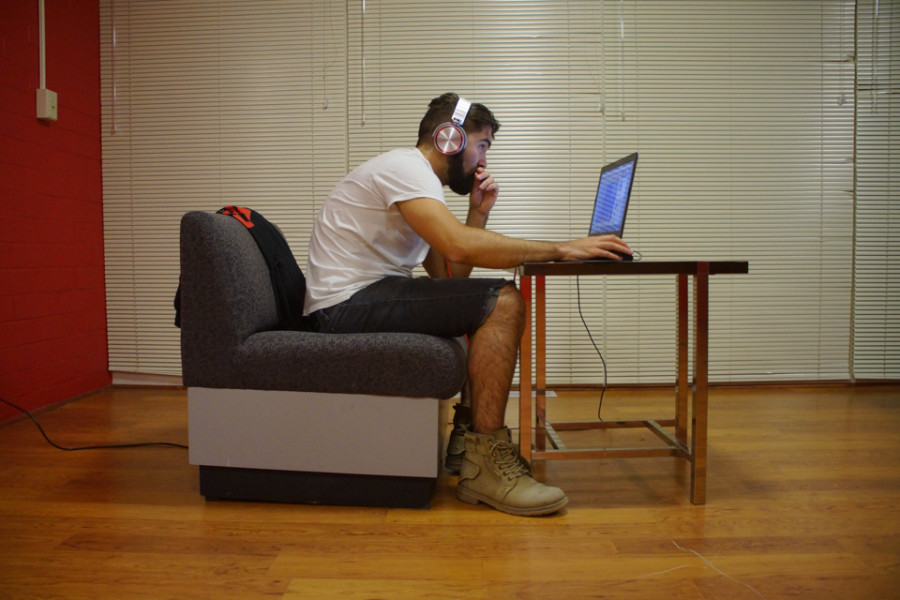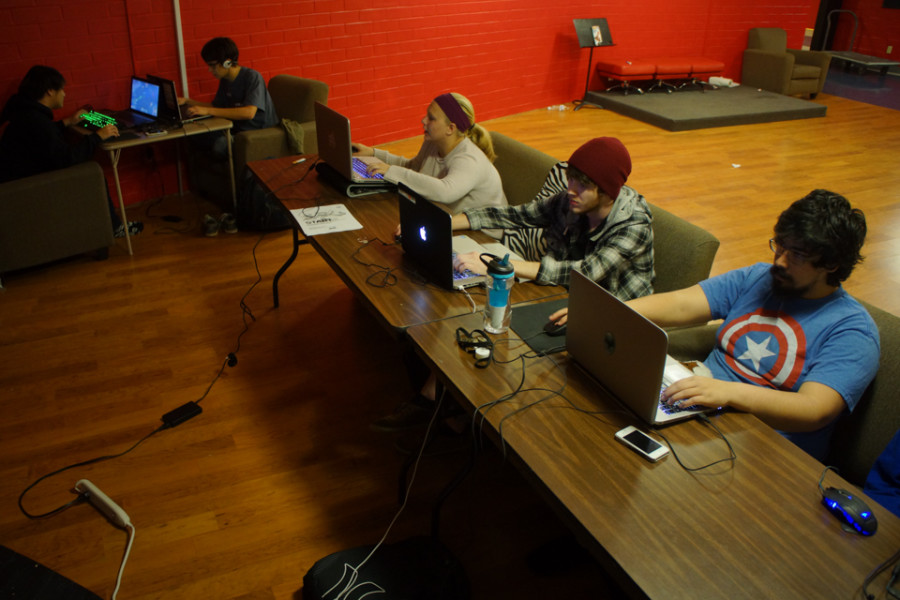 In 2015, Santa Fe University of Art and Design's League of Legends club might have a chance at more than $100,000 in scholarship prizes, a continental championship title and de jure bragging rights for a whole year.
League of Legends is one of many eSports, which are virtual modes of competition through which video game-inclined individuals may compete with each other online. However, League of Legends differs from other eSports in that it's played by the largest online gaming community in the world with "67 million [people] playing every month," according to the game developer's webpage riotgames.com.
"That's because it's totally different," Amber Rego said, "and free."
Rego, a junior Costume Design major, has been playing video games since she was a child, and was introduced to them for the first time ever by her stepbrother who taught her how to play the classic "Metal Gear Solid" for the original Sony PlayStation game console.
"I didn't know it was Metal Gear Solid at the time," Rego said, "I was just an 8-year-old girl who loved playing barbies and dress-up."
Much to her stepbrother's dismay, Rego caught on quickly, after which she "whooped his ass all the time."
Today, she's the president and co-founder of SFUAD's League of Legends club, which has plans in the works to compete at the collegiate level, and to make a run at the 2015 League of Legends North American Collegiate Championship.
Not even a year old, the NACC was played last winter for the first time ever by 540 teams of students from more than 300 universities in the US and Canada, and involved almost four weeks of nearly constant game play.
The 540-team field was eventually thinned out to four, who then competed for the championship title at the Riot Games, Inc. studio in Manhattan Beach, Calif.
University of Washington's "Blue Castor Minions" snatched up the title and walked away with $100,000 in scholarship money.
"You need to look at it like it's just another game," Ryan Fleming said, "If you go into the tournament stressed … or thinking about the grand prize then you will almost always make a mistake."
Fleming, a junior Electronics and Computer Engineering major at New Mexico State University in Las Cruces, has never competed at the collegiate level, but he knows a thing or two about tournament play. Having participated in many, and hosted a few, Fleming says that the secret to maintaining strength and consistency through long strenuous hours of tournament play is controlling one's emotional state.
"If you start getting mad, then you will stop analyzing your game and start criticizing your teammates," Fleming said, "Then you've already lost."
Describing herself as an "angry gamer," Rego said her biggest weakness is allowing her irritation and frustration with other players get the best of her, which, at times, has caused her to lose focus and behave "recklessly" during game play.
Online, Rego is know as "homicidalblondie" — a virtual nom de guerre she invented because she's blond and "likes to kill."
The League of Legends club at SFUAD is in its nascent stage, having only come into existence this semester. But Rego wants to have a team assembled as soon as next year.
The team will consist of five main players and one back up for a total of six, and members will be selected on a basis of both team and individual performance criteria.
"We look at the KDA rate," club co-founder Adriel Contreras said. KDA stands for kill-death-assist, and Contreras said the club wants players with high kills and assists, and low deaths.
After the team is assembled, Rego plans on increasing their playing time from three hours, one day a week to six hours, four days a week, which she said is minute when compared to professionals who practice every day for 12 hours a day.
To capture the 2015 title and grand prize of $30,000 in scholarship money per team member, SFUAD will have to last through three tiers of competition — the first of which is qualifiers, where the field will be narrowed down from hundreds of teams to only 16, then playoffs where the field drops to the final four who will then duke it out in Los Angeles, Calif. until only one winner remains.
Rego is optimistic about her team's chances, and is confident they will place in at least fourth. But even if they don't, she said having the team compete is good anyway because she thinks it'll foster school spirit, which she said is in short supply at SFUAD as a result of the school not having any competitive sports teams.
"The game is so much fun," Rego said, "and it would be good for the school to have a competitive team, school-spirit wise."