Tags
Related Posts
Share This
Underwear Society Bares All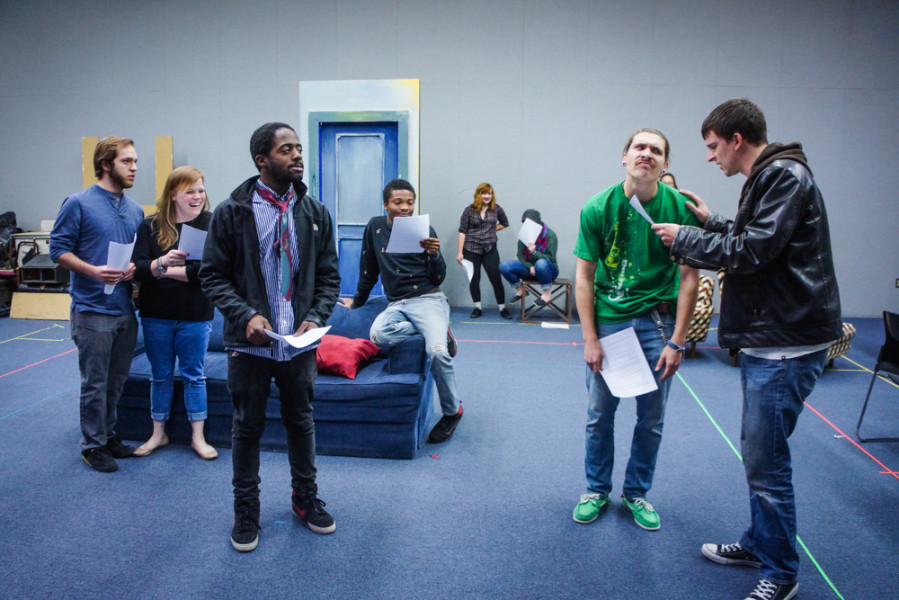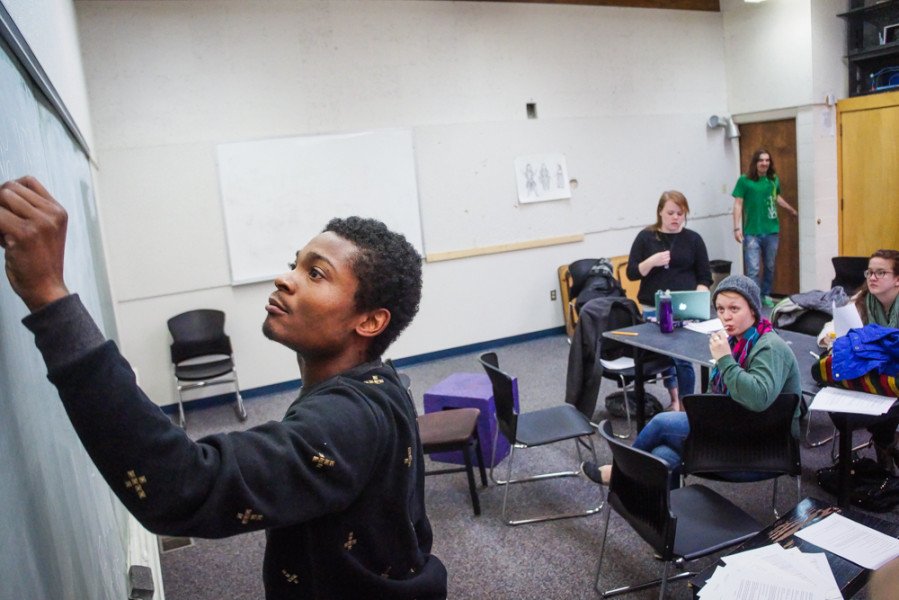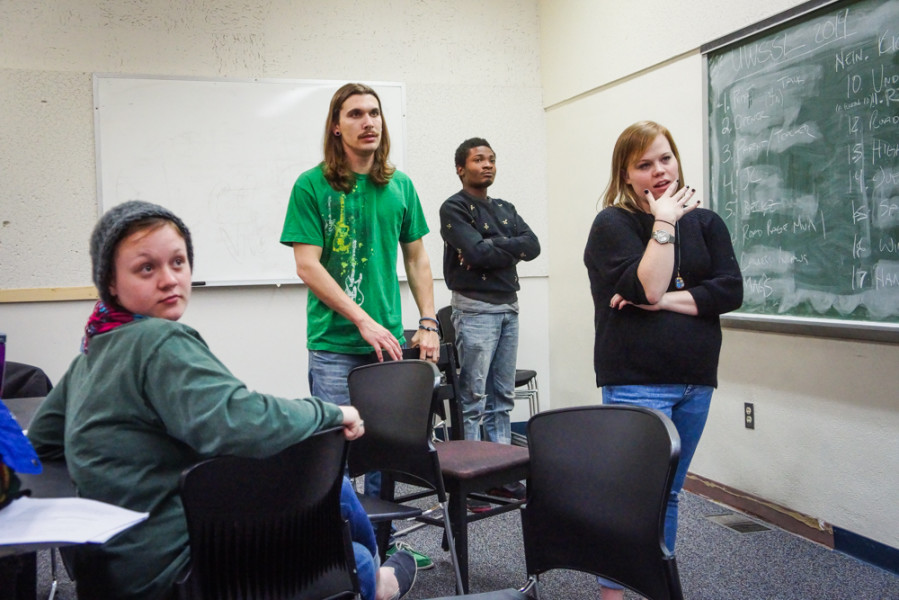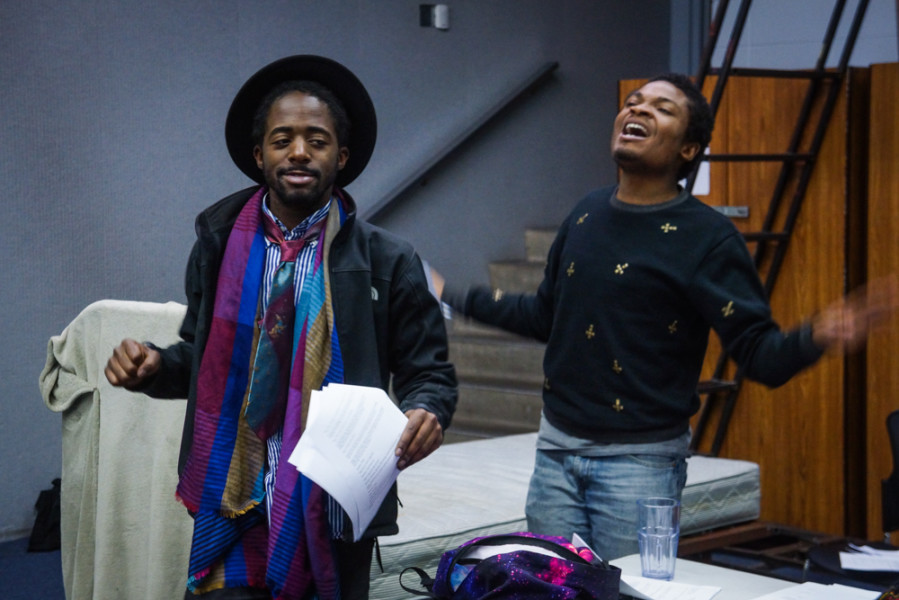 At the end of the semester, few people want to be starting on new projects. But this is when the members of Underwear Society, SFUAD's student-run sketch comedy group, come together to write and put on their show.
For 13 years, Underwear Society has amused College of Santa Fe and now SFUAD students with its antics, putting on one show per semester during finals. Shows usually are held in the Weckesser Studio Theatre in the Greer Garson Theater, but this semester, due to changes within the theater department, the show will go on in Alumni Hall.
The show consists of sketches written individually by members or collectively as a group, using pop culture, campus life, awkward situations, and over-the-top characters for inspiration. Between scenes, each member has a scene to showcase their "Indulgence."
"It's three to five minutes of a solo performer performing solo!" laughs Jacey Ellis when asked to define what an "Indulgence" is. In essence, it's a moment for a performer to perform whatever they want so the audience can "familiarize themselves with the performer."
Gathering in the acting lab in the Greer Garson Theatre on Dec. 8, members swap scripts and pitch ideas for scenes. Although the group routinely dissolves into giggles, everyone quickly refocuses their attention on the huge task of compiling and rehearsing a show in only a week.
"It feels amazing to be a part of something you've wanted to do for so long," enthuses new member Elizabeth Anderson, a performing arts senior who has been auditioning for acceptance into the group since her sophomore year.
In addition to Anderson, senior members Jacey Ellis, Joey Beth Gilbert, and Michael Pepp welcomed new members Marjorie Solo, Hamilton Turner, RJ Henkel and Darrell Luther to the team this semester.
When asked what attracted them to sketch comedy, each member had unique answers that spoke to the versatility of the art form.
"It's the fleeting nature of the form," says Marjorie Solo, a creative writing and literature major. "A sketch, like a poem, is only with you for a short period of time. The temporary nature is very appealing."
Michael Pepp, a theater major who has been with the group for four years, agrees.
"It's about being able to have the freedom of movement, of worlds, and the togetherness of laughter."
All agreed that virtues such as respect and open-mindedness were essential qualities for members of a comedy group to have in order to work well together, with RJ Henkel commenting that such qualities gives the group "more freedom to be completely outrageous."
Another interesting discussion point was the difference of opinion over how important being a good writer was to being a good comedian.
"I don't think you can be a good comedian without being a good writer," says Henkel, who joined the group in the hopes of improving his writing skills, whereas Solo contends that "the writing comes second to the comedic brain and comedic timing; being able to see the world and take comedic material from it."
Hamilton Turner, who has assisted with previous Underwear shows but is enjoying his first show as an official member, preferred to walk the line by agreeing that "it's definitely important," but also pointing out that many professional comedians now have writers working for them to help better craft their material.
In the end, though, everyone is dedicated to working together to put on the best show possible.
Free performances take place this Friday Dec. 12 at midnight and Saturday Dec. 13 at 11 p.m. in Alumni Hall.