Tags
Related Posts
Share This
Jewel Box Cabaret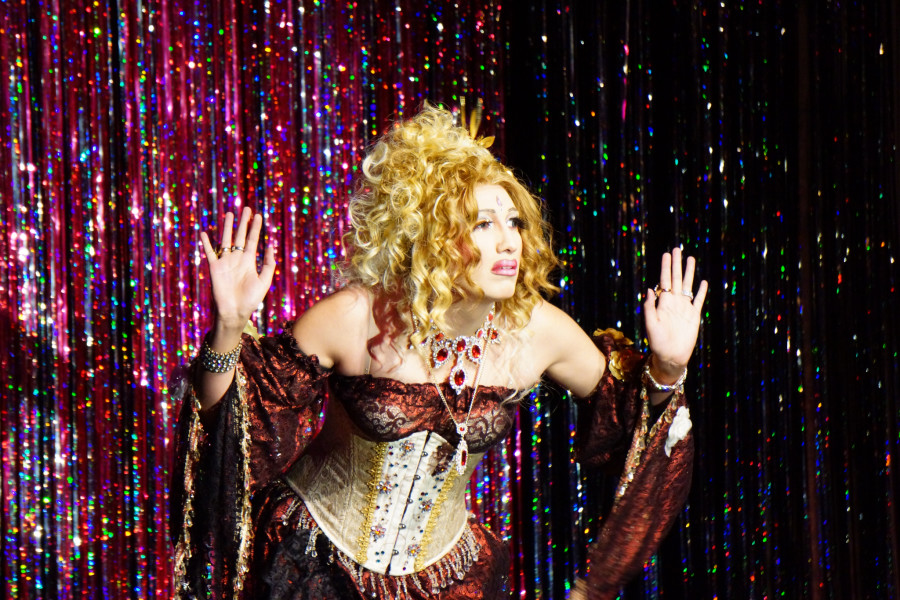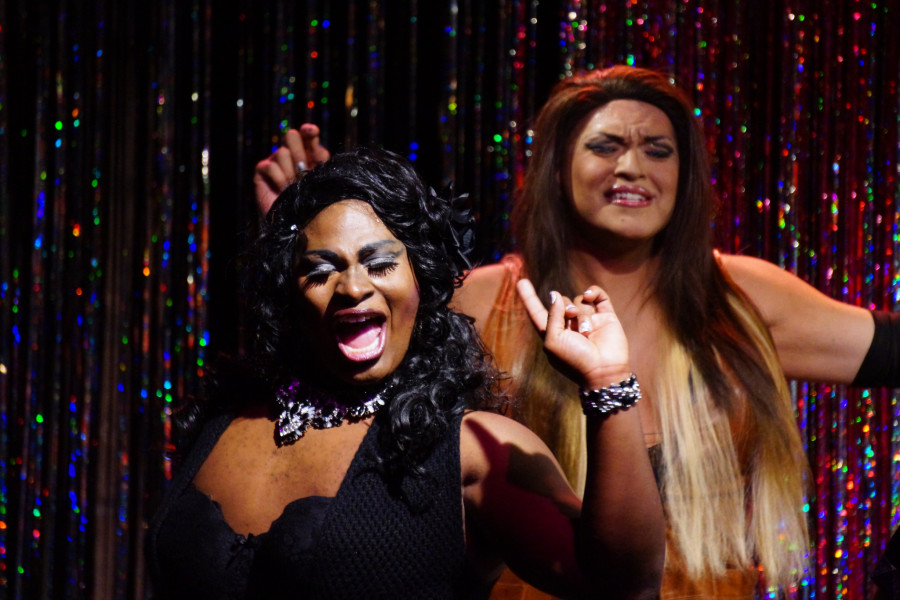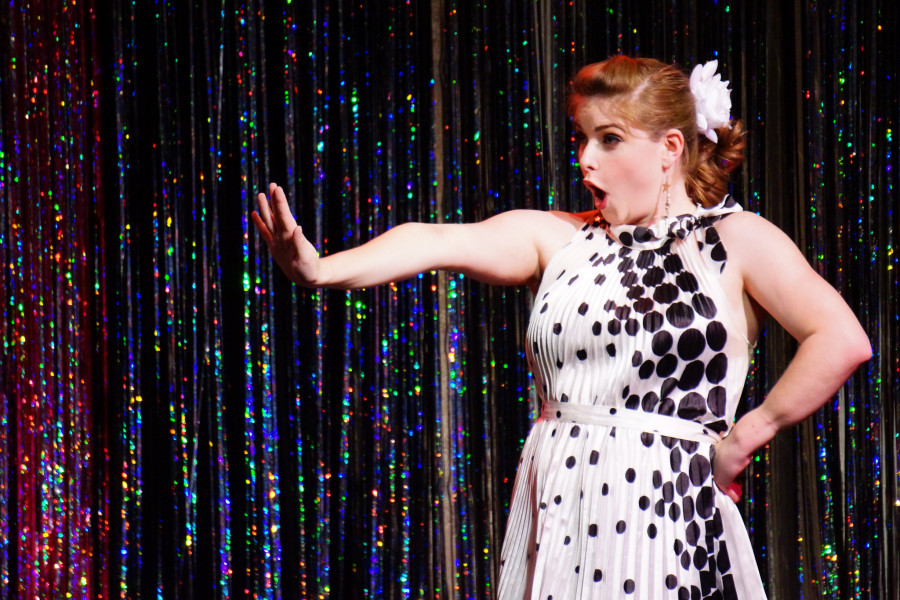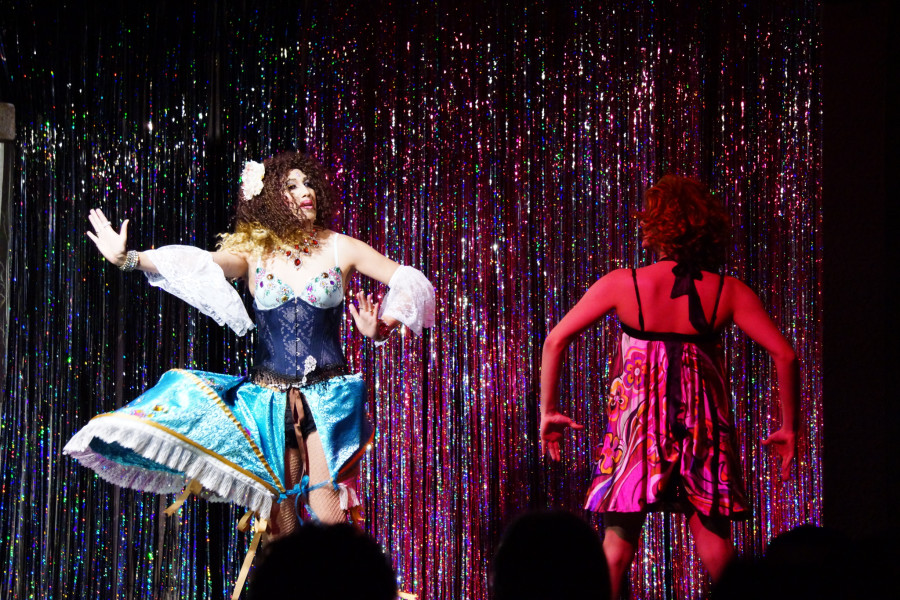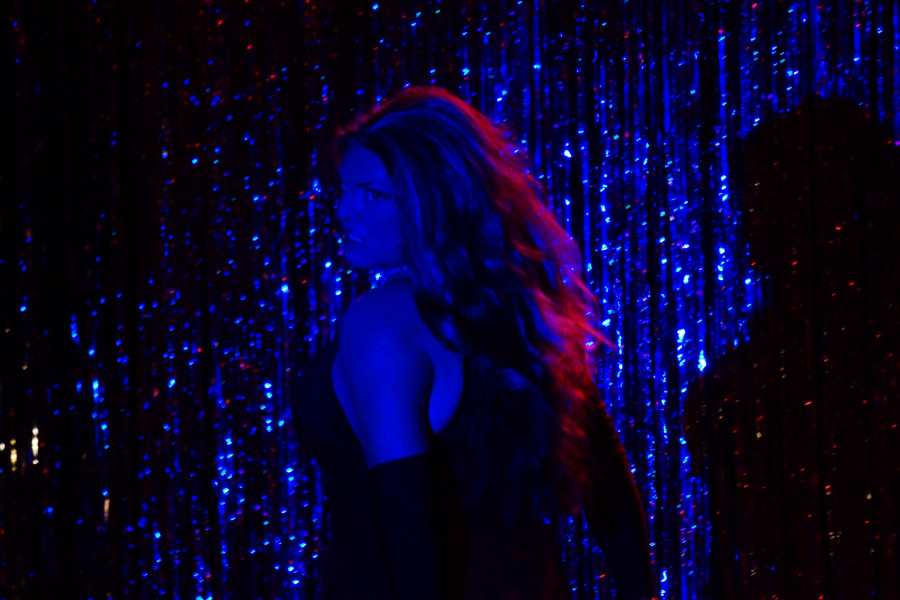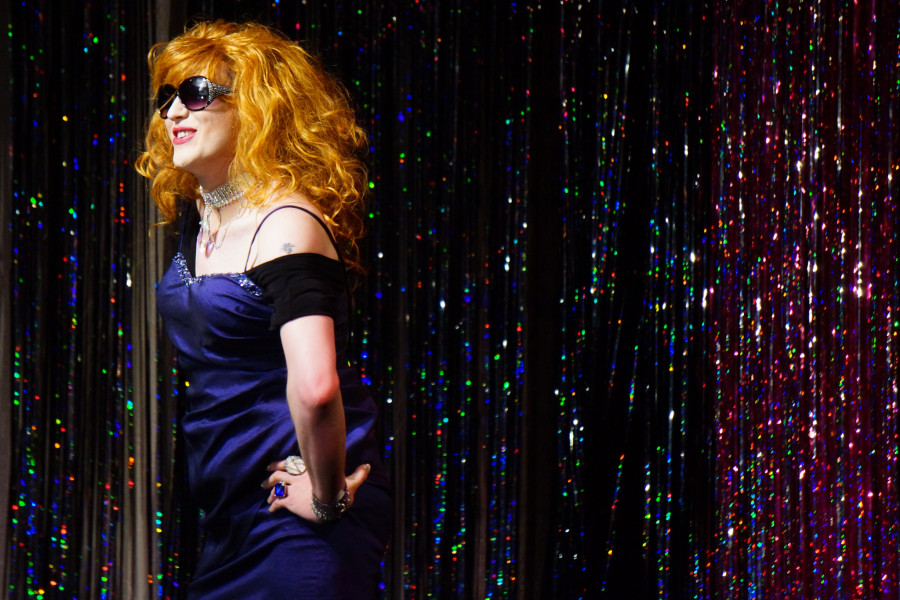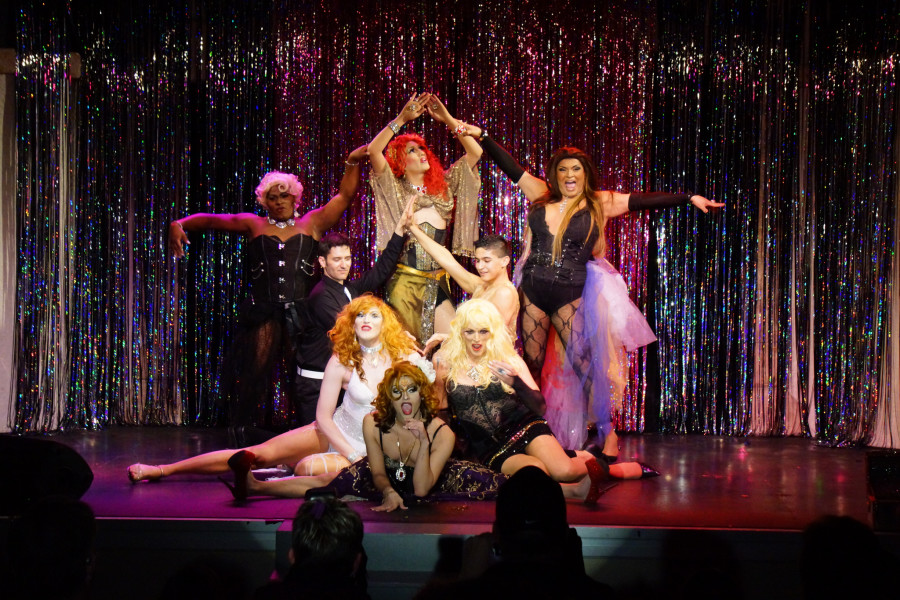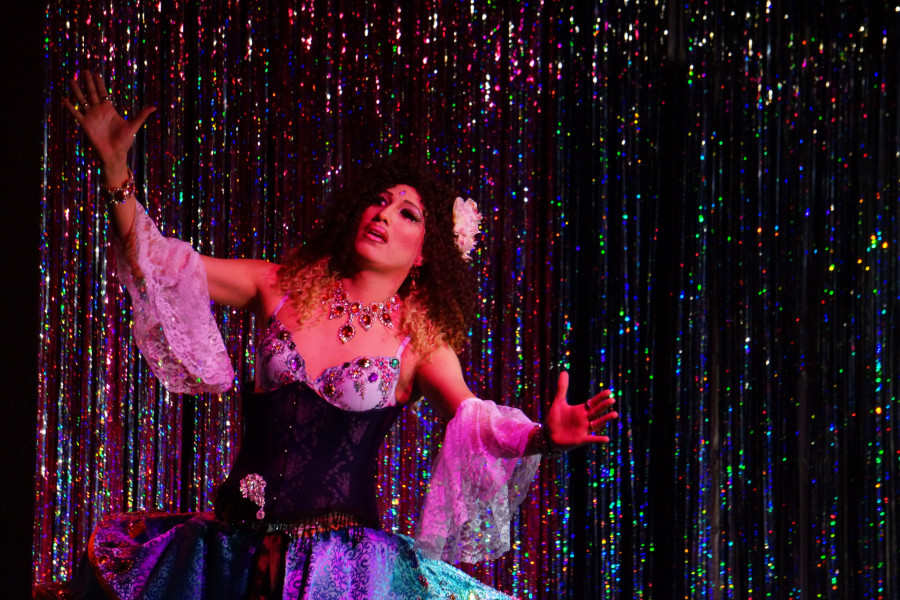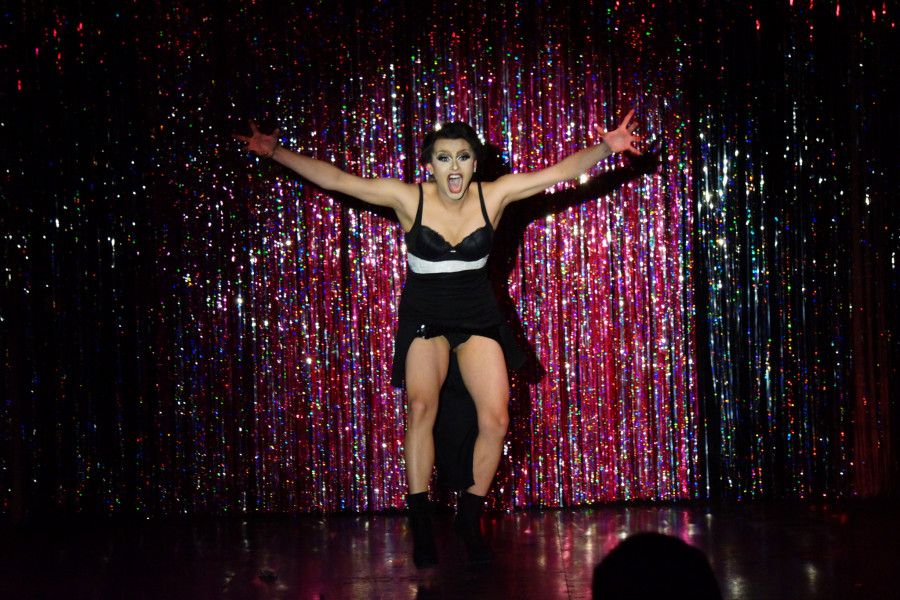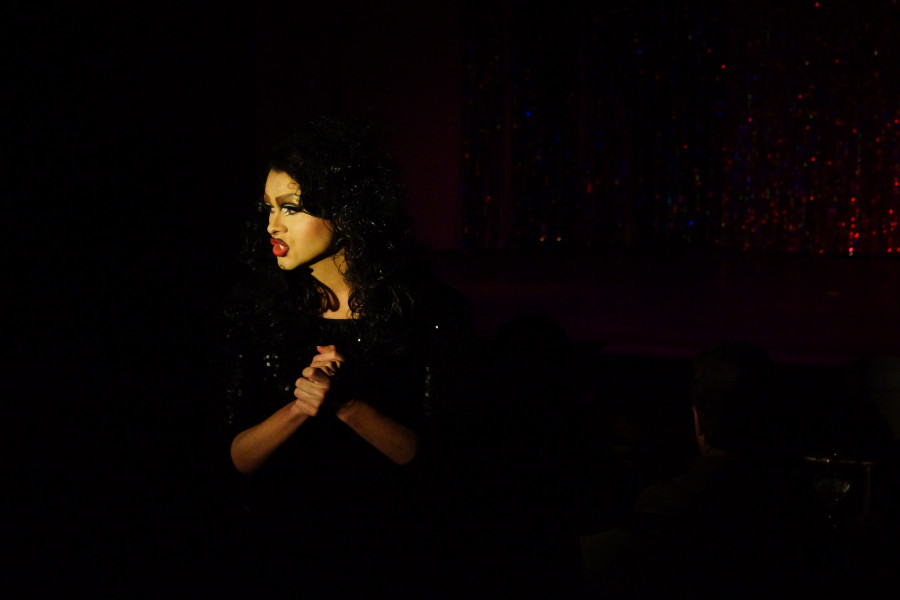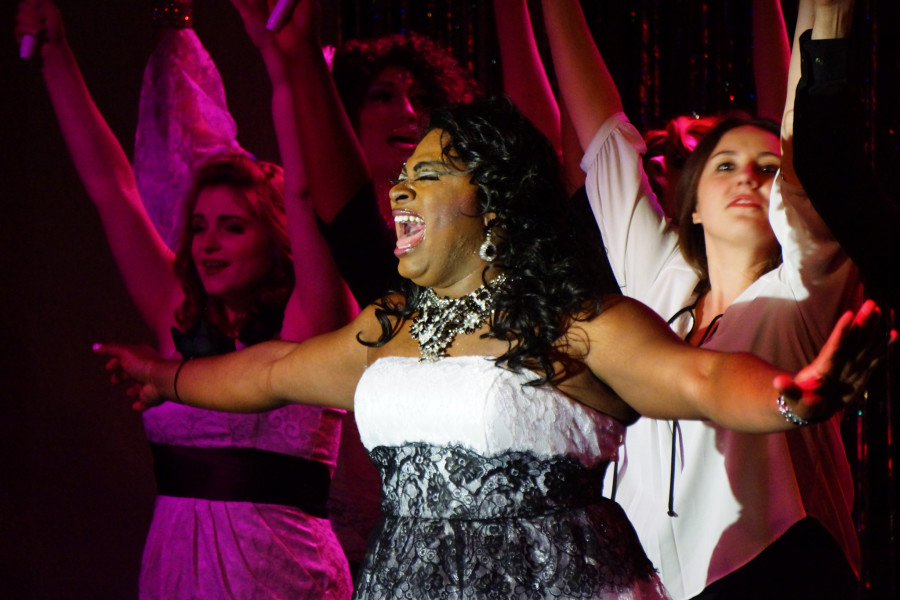 The Maria Benitez Cabaret of The Lodge Hotel is a drag performer's paradise. The three different levels of the venue allow for performers to easily walk into the audience, allowing spectators to see them up close and stuff dollar bills into their clothing. There is no vantage point from which you can't enjoy the show. A bar is also tucked into the back corner of the bar, which attendees seemed to be visiting every chance they got.
Produced and directed by Linda K., The Jewel Box Cabaret always puts on a brilliant show and despite one off-key singer, a wig malfunction and a few corny jokes from the MCs, its Feb. 14 production was no different. The show opened with a full cast medley of songs from Moulin Rouge, which felt appropriate given the Valentine's Day date. Following this number was a live rendition of Adele's "Rumor" sung by Lin Z with back up dancing by JuJu Williams and Amy Bengin. The show continued with a variety of different songs from Grease's"Better Shape Up" performed by real life couple Chastity St. Jaymes and Dexxter to the funniest rendition of Taylor Swift's "Blank Space" I've ever seen, performed by Lin Z and Marie Antoinette Du Barry. With a mix of burlesque, comedy and the art of gender illusion, this troup has some of the best drag performers in New Mexico.
The MCs made a number of hilarious jabs at the art of drag. "Sock titties!" Guava Chiffon announced as she pulled a wadded up tube sock out of her bra. "Keeping it real." Throughout the night Chiffon quipped about how absurd drag can be sometimes. "It's hard looking like the morning after when you haven't been anywhere," she joked.
Possibly the best number of the night went to CoCo Caliente's live rendition of Hairspray's "I Know Where I've Been," as a nod to Black History Month. Caliente floored the audience with her stunning vocals. The backup singers behind her held candles in the darkly lit number, creating a solemn tone for audience members to reflect on the racism that still very dangerously exists across our nation. As the piece ended, Caliente received a standing ovation. Considering most drag performances rely on lip syncing, it's the live performances in JBC that keep the audience coming back month after month for more.
When it comes to make up, Santa Fe University of Art and Design student Lucy Fur has the art of gender illusion down pat. In passing I've heard her described as "the most beautiful woman you will ever see." As a guest performer to the show, she has been performing with the Jewel Box Cabaret since Fall of 2014 and boy does she know what's she's doing. While Furr performed as background talent for many numbers in the show, she really shined in her performance of "Last Midnight" from Sondheim's Into the Woods. Purposefully ripping her wig off and tossing it aside, the audience felt her go as mad as the witch herself in front of us.
Krisha Licious is fiery! Performing a mix of salsa music such as "Esa Hembra Es Mala" and old time pop songs like "Love Will Keep Us Together," she dazzled the audience, receiving many tips. She's the kind of performer who stands tall and knows exactly what she's working with. She's confident, exciting, and even stoic at times.
The show closed out with a full cast rendition of "Seasons of Love" sung live by Caliente and Williams. The Jewel Box Cabaret performs seven months out of the year. Their next show will be on March 21. General admission tickets are $15. VIP tickets can be purchased for $20 by calling 505-428-7781. Ten student tickets are available for $10 at a first come first serve basis with your student ID.