Tags
Related Posts
Share This
Spring Dance Concert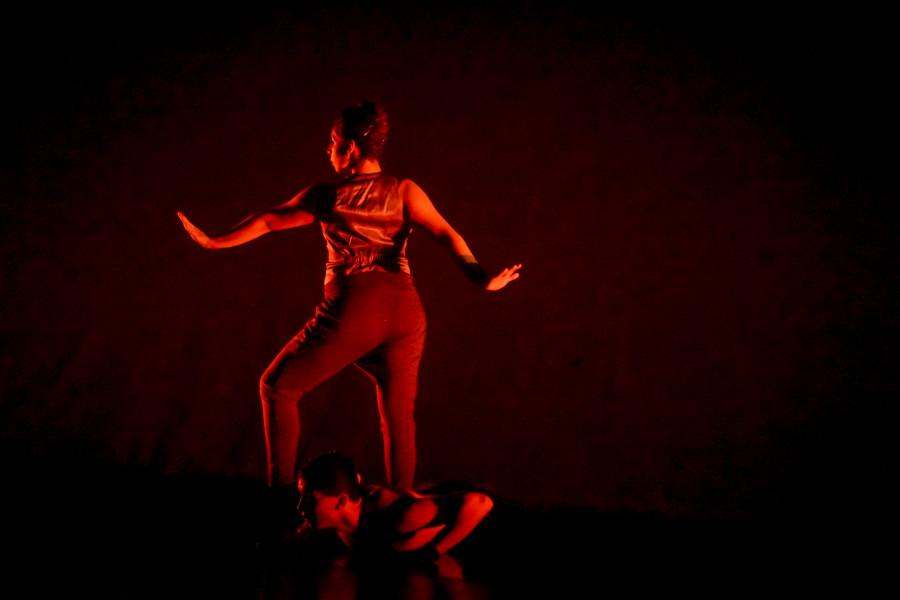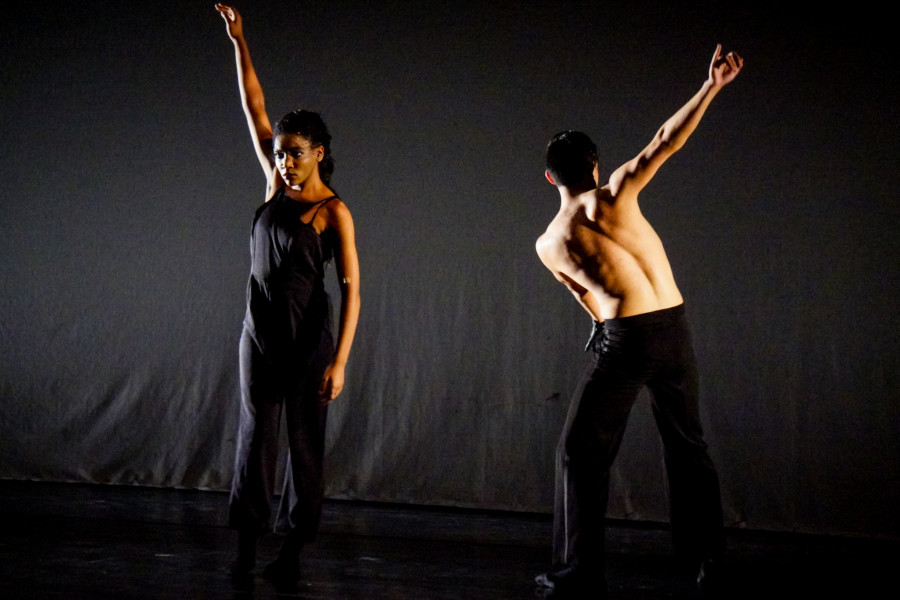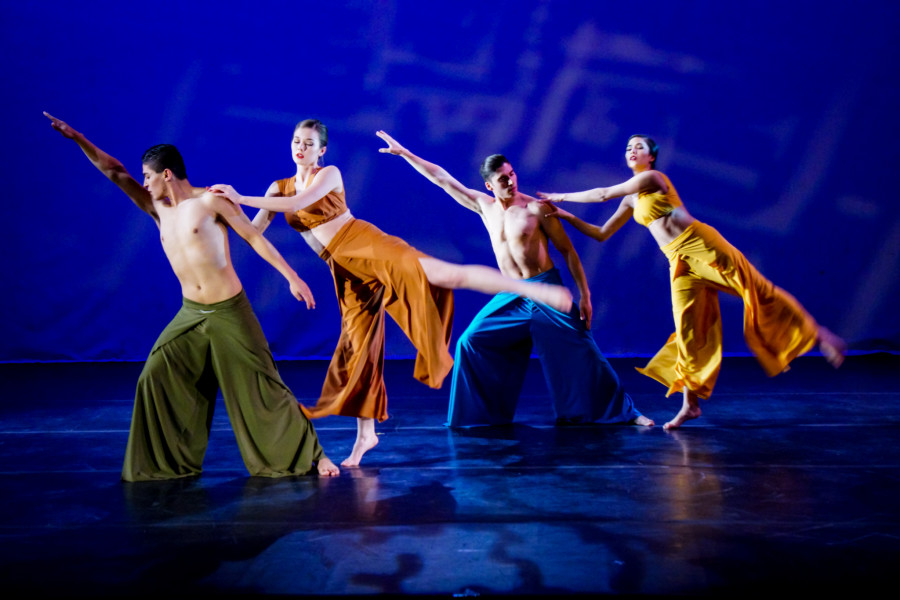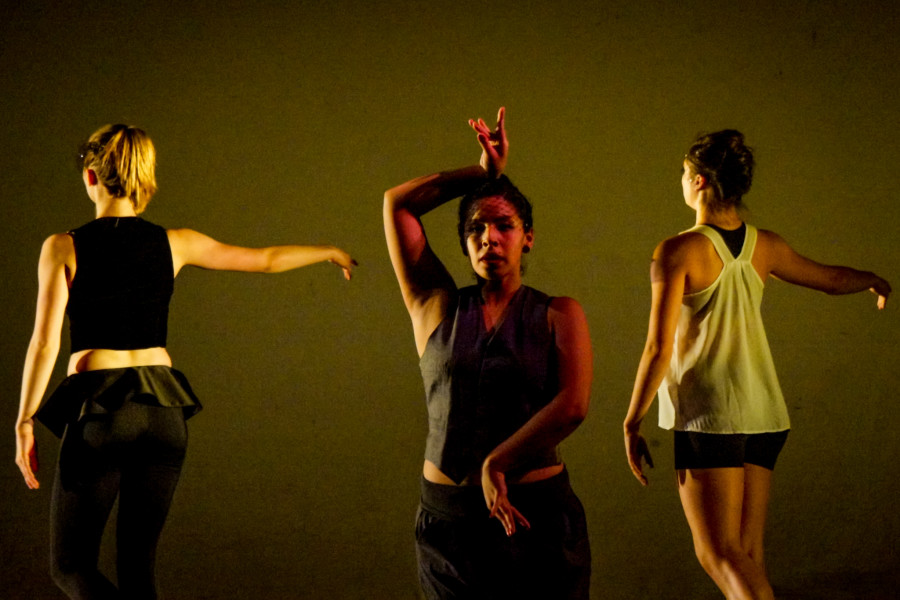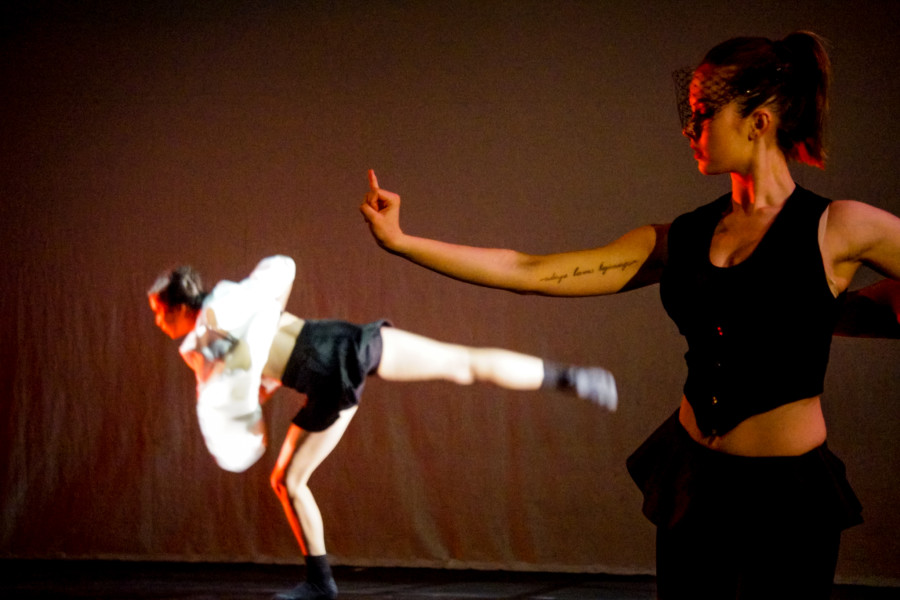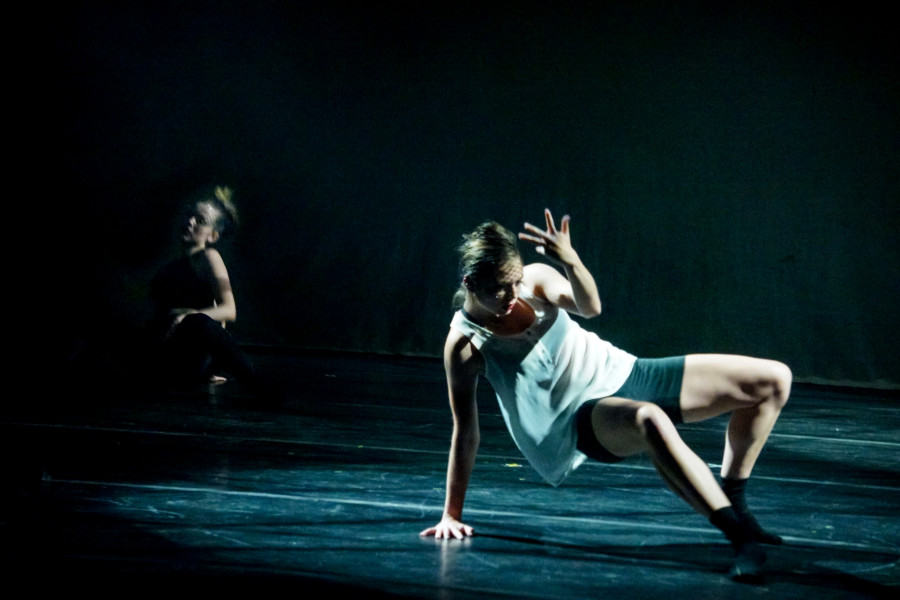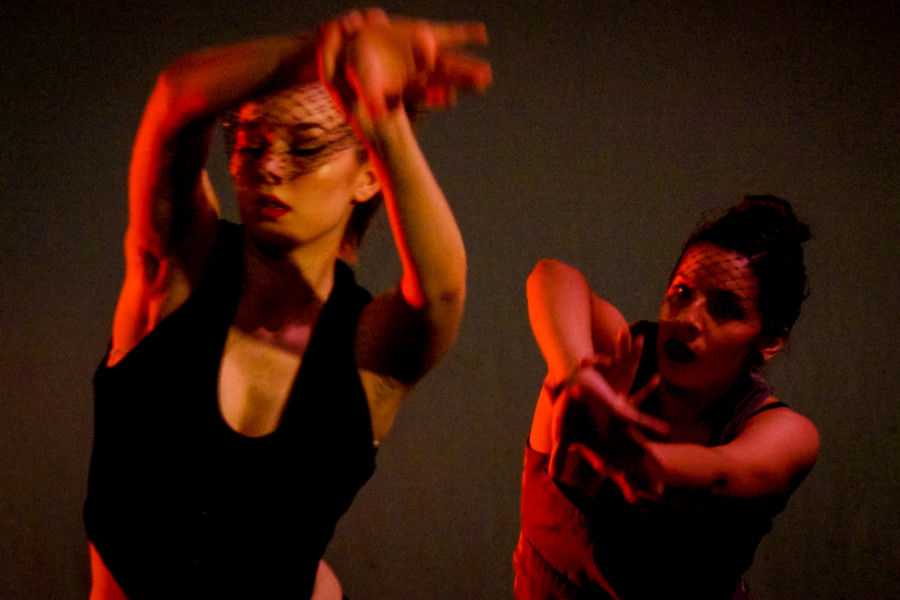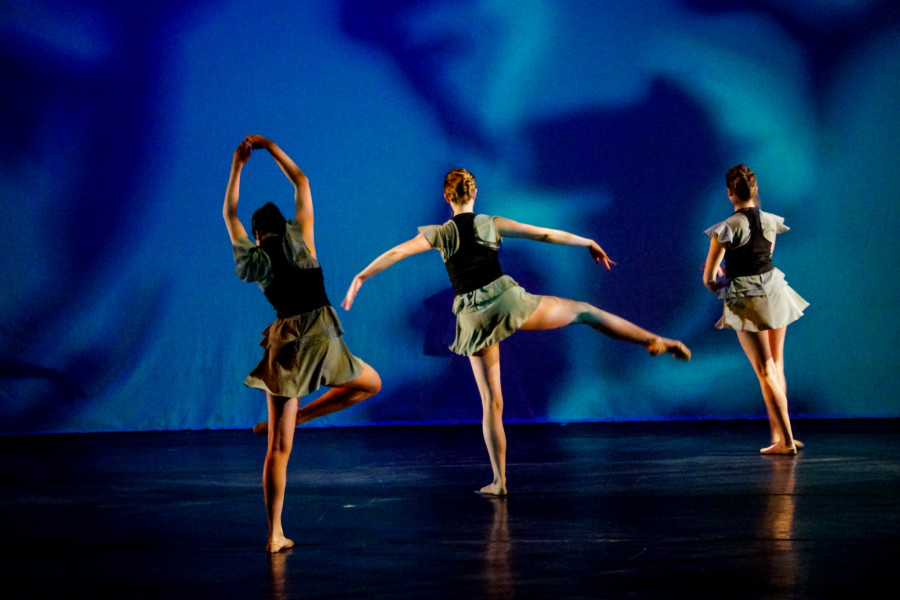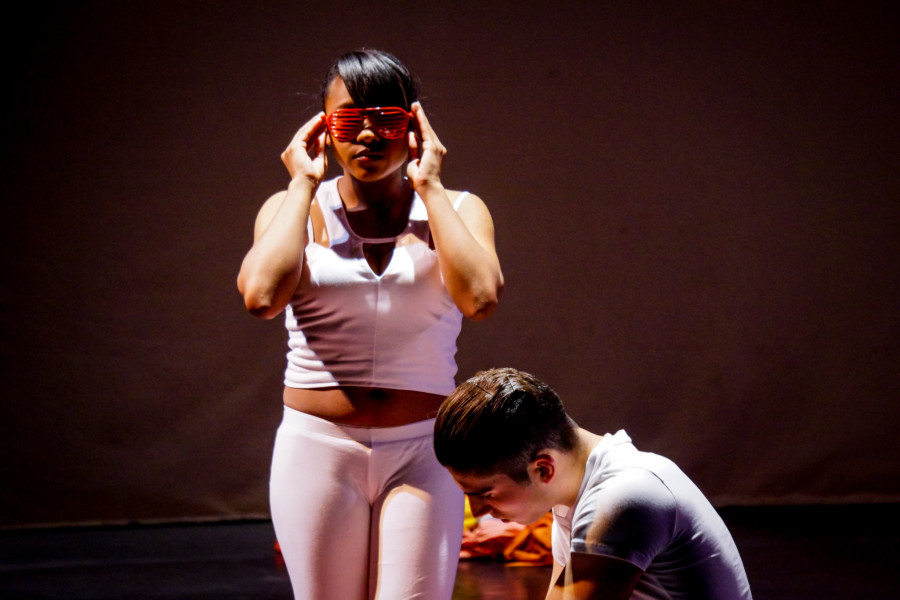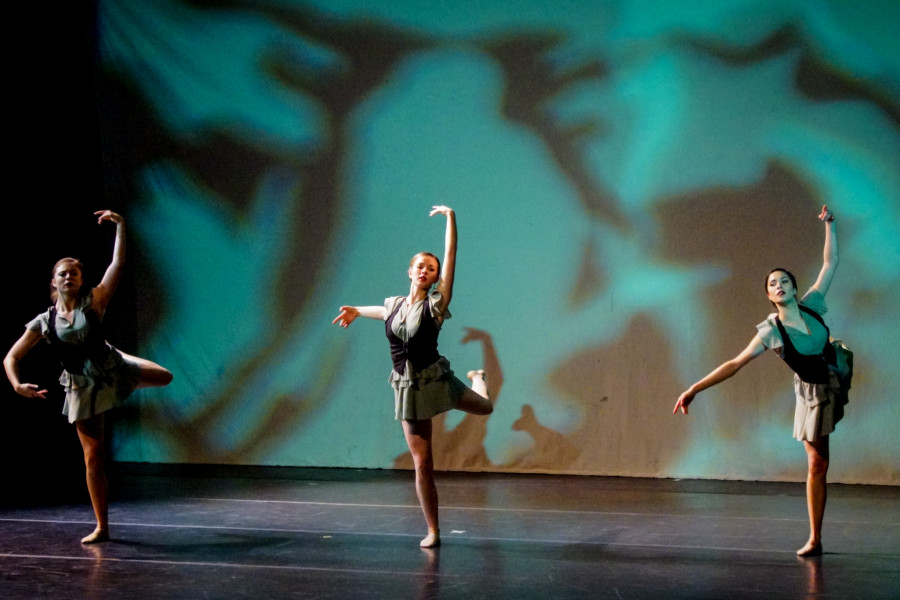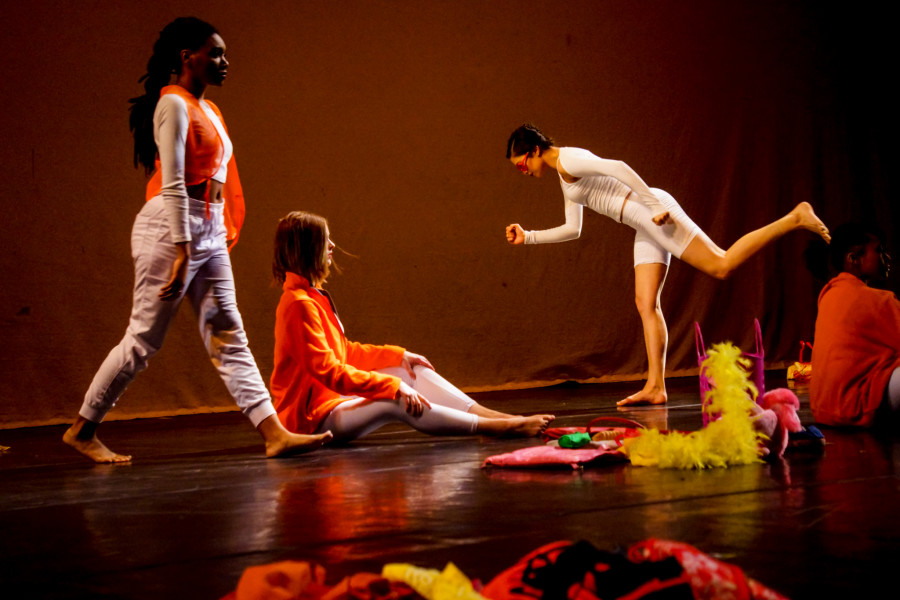 The Greer Garson Theatre Company is gearing up again for a this year's Spring Dance Concert 8 p.m., Feb. 27-28 at the Armory for the Arts Performing Center. Featuring dance majors from SFUAD's Performing Arts Department, as well as non-majors and guest performers from Moving People Dance Theater, the program this year ranges from experimental contemporary to punk rock.
Since the inception of the Garson Theatre Company in 2013, Performing Arts Assistant Chairwoman Shannon Elliott explains that shows like the Spring Concert have grown in not only cast, but in crew. This year, Elliott says, the support and participation of the Performing Arts Department has included costume design, light design and sound design, allowing the choreographers more time with their dancers' performances and more emphasis on the "look" of the show.
And regarding the substitute performance location while Garson Theater undergoes its renovation, Elliot says that the Armory for the Art's stage is going to be an interesting challenge. "It's a thrust stage as opposed to a proscenium," Elliot says. "But it's intimate, because the audience is so close, so it's going to be nice."
Returning this year as a guest soloist, Kelsey Paschich from Albuquerque has choreographed a new piece accompanied by original music. Santa Fe's Moving People Dance Company, comprised of young contemporary dancers, also bringing in new choreography. As icing on the cake, the Garson dancers will perform "Beyond the Edge of the Frame," a dance taught by visiting Los Angeles group Body Traffic with original choreography by Sidra Bell. "Bell is a very popular up and coming choreographer," Elliot adds, "so it's a big deal."
From Greer Garson Theatre Company, choreographer Layla Amis has created a modern piece as well as a traditional ballet piece, while Banu Ogan—the newest addition to the Performing Arts staff—has created what Elliott calls a "conceptual piece" that "utilizes articles of clothing, based on a scientific theory."
 Ogan herself, coming from Cunningham technique, describes her choreography as "81 simple gestural phrases," some of which were choreographed by the dancers themselves.
"The theme came from this idea of six degrees of separation and network theory and how the universe is constructed entirely of networks," Ogan says. "Scientists have created a network theory formula that works for all kinds of models, ie. personal links, disease transmission, computer website interconnectivity, etc." In the spirit of this formula, Ogan says she created "central hubs" in which the dancers use simple choreography like moonwalking to get them to and from each hub.  "While I wanted to use the actual network theory equation to connect the hubs to one another, we used chance operations to determine which hubs the dancer would travel to and in what order."
Additionally, Ogan says they wanted to put "like-colored props in each hub, and have the dancers transport the objects to the hubs to which they traveled. This way, at the end of the dance," Ogan says, "we would be given a visual representation of which hub, represented by each dancer, linked to which other hubs, in essence demonstrating our undeniable connectivity and usefulness in this world."
On a lighter note, Elliott describes her piece as "a fun pop" dance rather than an "aggressive or violent" punk piece. "For many years I've tried to choreographed to punk," Elliott says, "and my original idea was to have a larger piece with sections, but I just ran out of time. I always had that interest and I'm very much, as a choreographer, driven by the music itself. I don't have a personal style, but I adopt to what I hear and what I feel in the music. I'm sure I have movement that I fall back on but I really try not to have preconceived ideas of the movement."
Student Ramiro Leal, who auditioned as a non-major, says that Elliott's dance is "a very different feel than anything he's done at SFUAD. "The genre as a whole is punk rock, but that within itself is not very precise," Leal says. "It involves a lot of personal inner work and exploration of character within the piece. It is unique, different, strong and rebellious." Leal adds that despite not being a dance major, he is thankful for the opportunity to be part of this exciting show.