Tags
Related Posts
Share This
Q/A w/ DeVillier and Sanders
In this interview with David DeVillier, assistant director of Campus Life, and Terrance Sanders, Student Life operations manager, we learn the background and day-to-day lives of two of the friendliest faces on campus.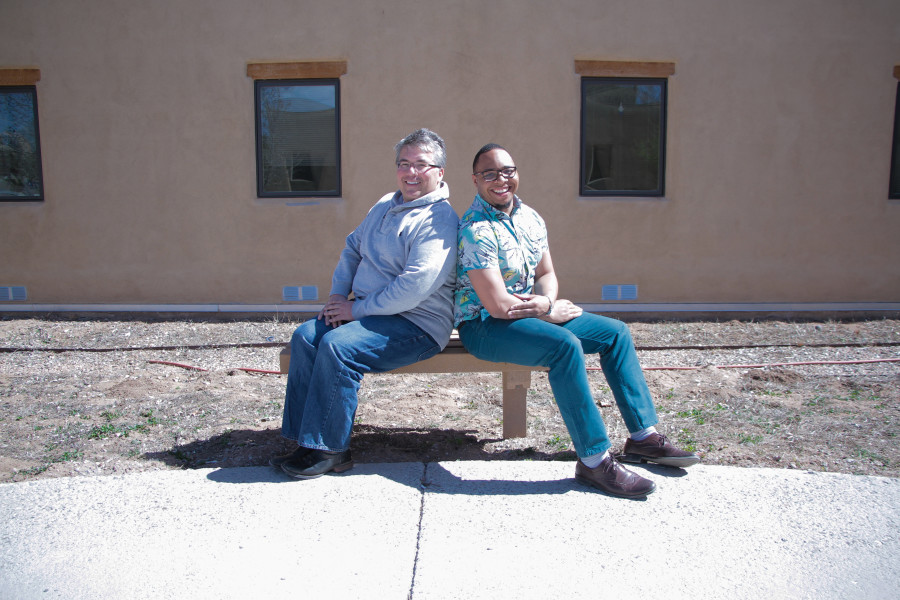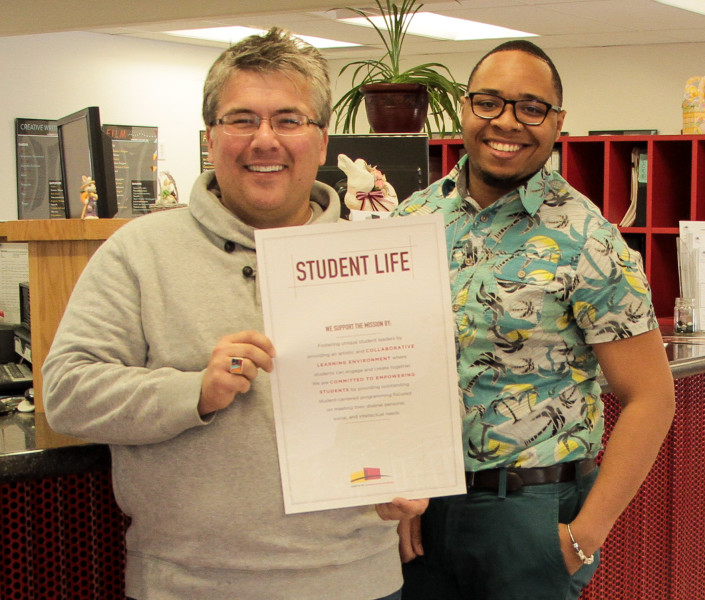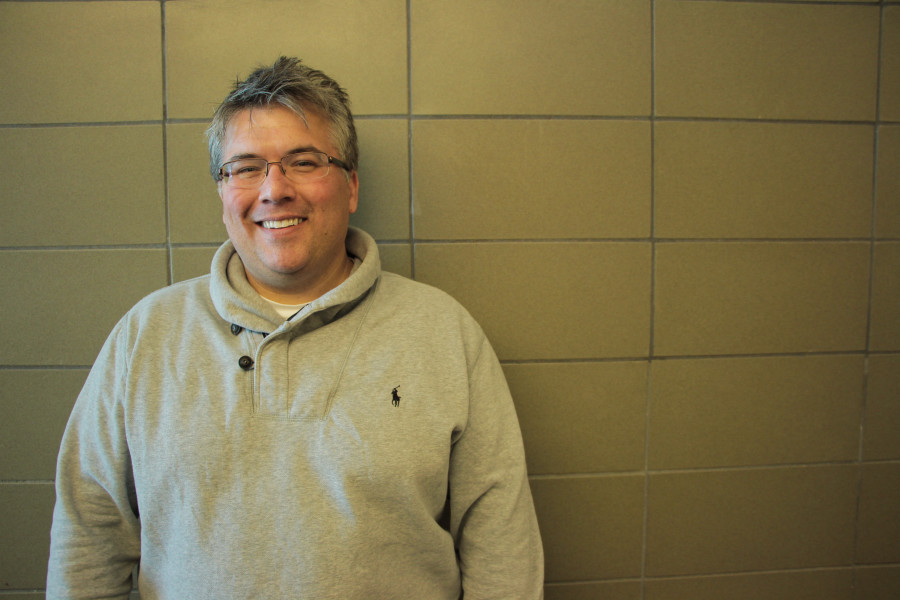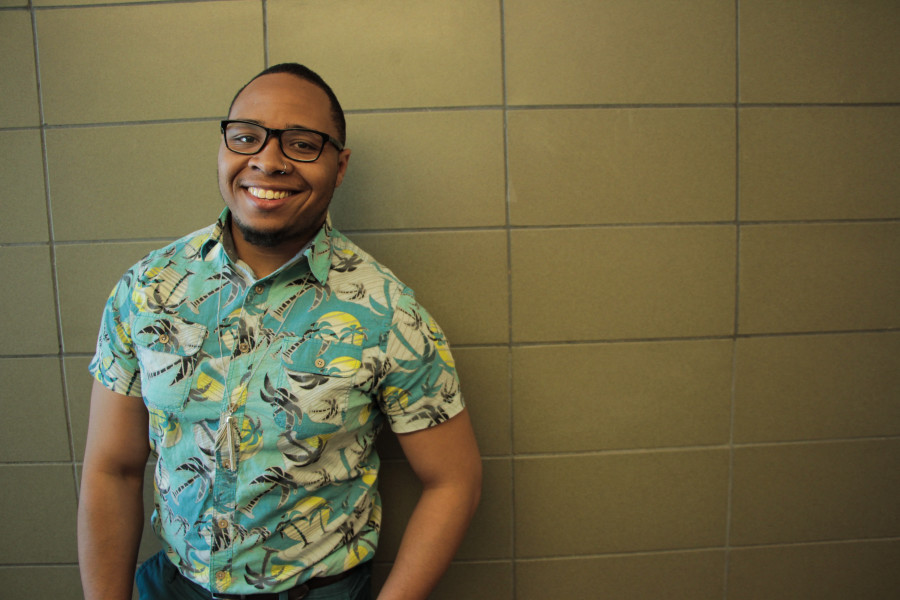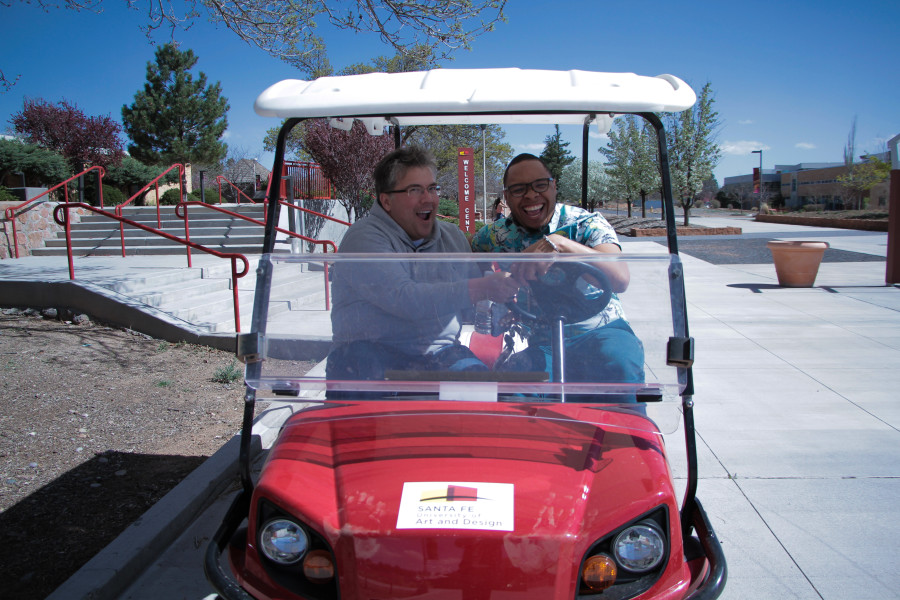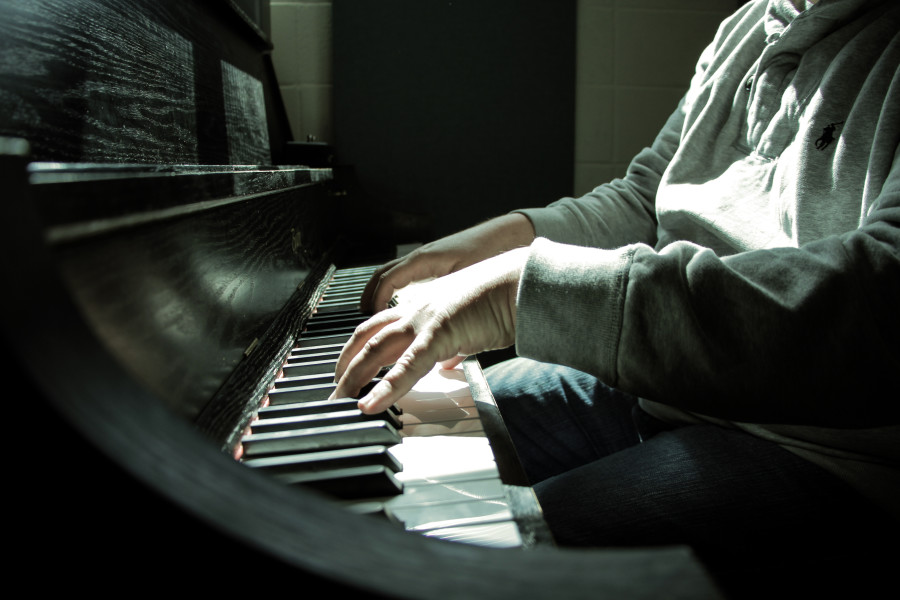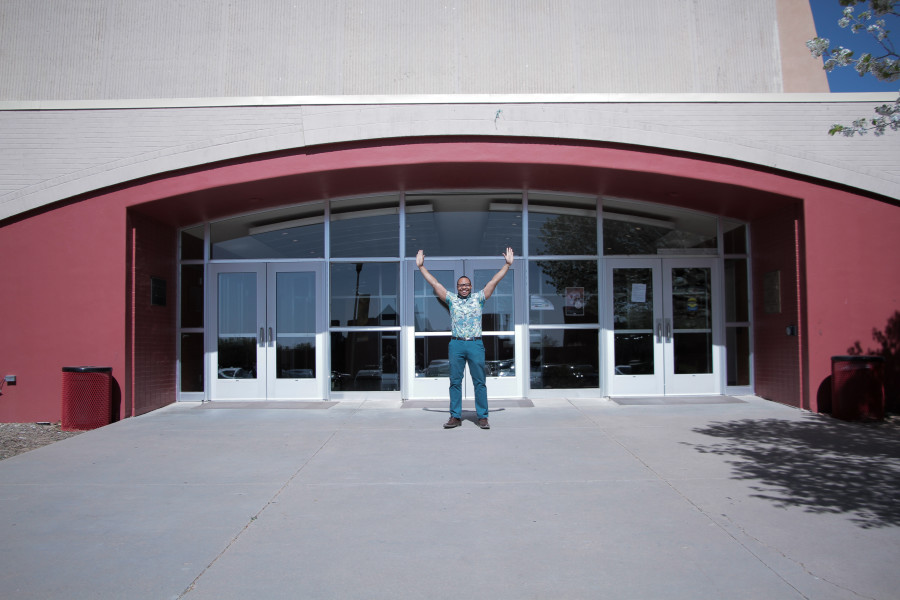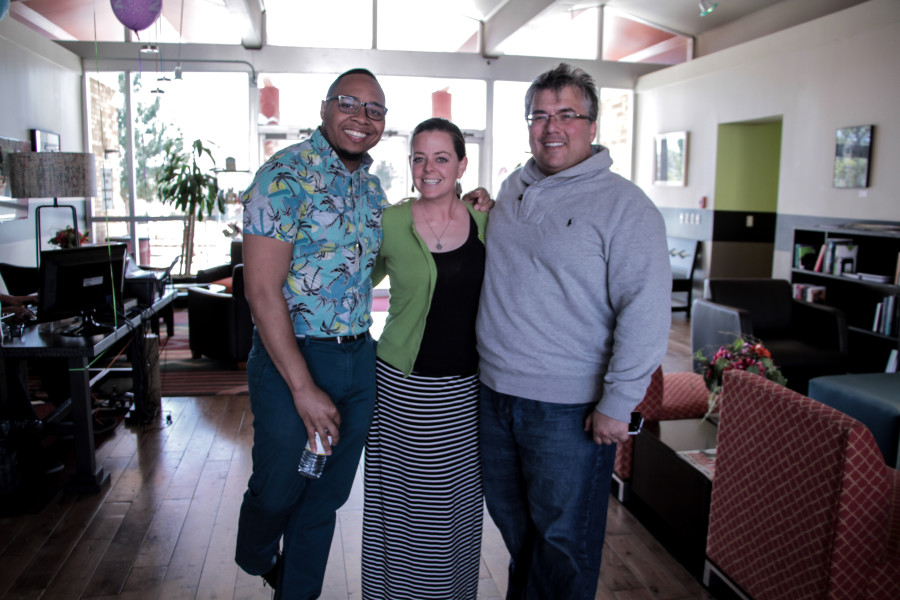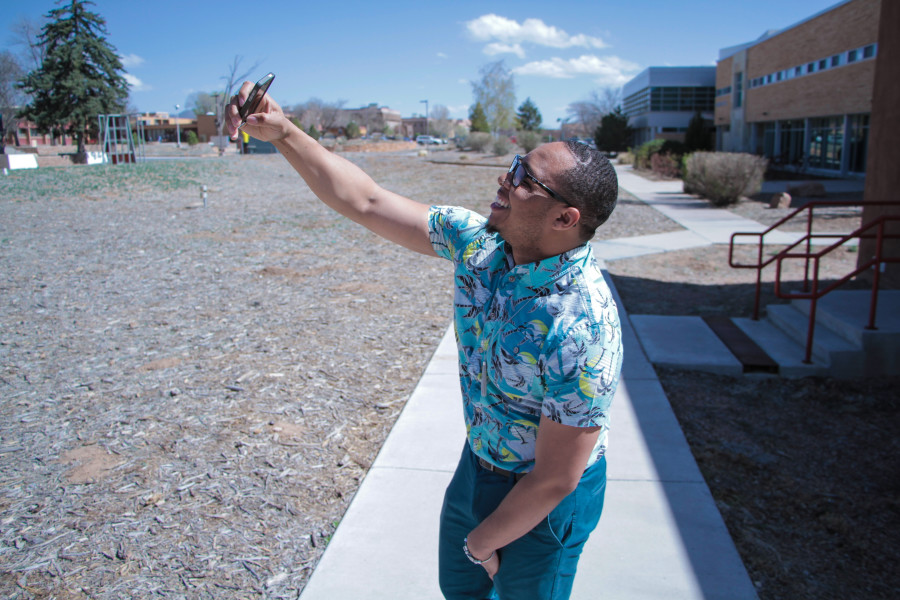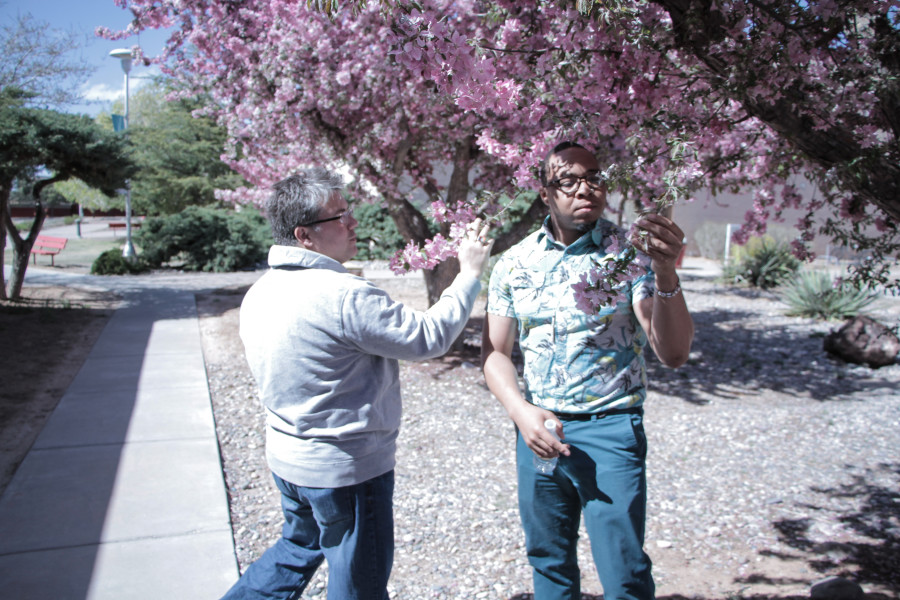 Jackalope Magazine: Where are you from and where did you work prior to Santa Fe University?
David DeVillier: I'm from Louisiana and I did my undergraduate and graduate work in schools in Michigan where I also worked. And the school, prior to this one, was in the upper peninsula of Michigan in a town called Sue Saint Marie, really pristine and beautiful, called Lake Superior University. I also worked for Norwegian Cruise Line so I had a few adventures. 
I was going to teach high school and I did teach high school for five years, so my undergrad degree is in Communications and then my master's degree is in Education Administration. So I've always been an educator. I really like education so I'm right at home.
Terrance Sanders: I'm original from Rochester, NY, but I've lived in Baltimore, Brooklyn and Queens. Originally, before I came to Santa Fe, I was working in the Laureate corporate office for a little more than two years in Baltimore and then I kind of mixed and mingled with people out there and learned about this school. Me and Laura [Nunnelly] had an email conversation, we chatted on the phone and I went back and forth and debated. Then applied for the job.
I originally went to college to be a nurse. My high school was about science and health careers, so in my class, I took normal English but also took technical English and intro to medical. But in my journey through college I changed my major a few times. I got my undergraduate in Business Administration with a concentration in Global Supply Chain Management, then I got my master's in Business Administration with a concentration in Human Recourse Management. 
I didn't know I wanted to work in this field until my very last year in college because I had a great support system. Here it's a little smaller, the support system, we have student life but I went to a state school so everything they did for me, I wanted to give back. So I made my way into higher education. Even before working for Laurette I worked for Sylvan which was a great school. 
–
JM: What's your favorite part of your job?
DDeV: We interact with students all the time. Getting to know students, learning about their experiences, that's really the favorite part of the job for me. It is the most rewarding thing…I cherish it and that's why I work in this field. 
TS: Yeah, seeing [the students'] stories unfold is probably what I like the best. And even just communication. They come by and they say 'Hi Terrence.' Prior to this I dealt with online students…but all my communication was via [internet] chat or by email so I never had face-to-face communication. And [David and I] both come from costumer service backgrounds, [David] had a strong costumer service from Norwegian Cruise Line and while I was in college I worked with developmentally disabled individuals so I always had more like a caretaker role. Sometimes I take that role on with students.
–
JM: What is the hardest part of your job?
DDeV: We have to be realistic here, right? There are obviously challenges with everything. The most difficult part of my job is telling students no. Whenever they ask me for an event or whenever they ask me for anything, the first thoughts that come to my mind are 'David, how can you tell this student yes?' That's always what I want to do first. So disappointing students is the most difficult part of my job. 
TS: I was going to say that too…they're going to think we're softies. 
–
JM: Any art hobbies or talents students don't know about?
DDeV: Well, I have a culinary background too, I did go to culinary school and that's what I did with Norwegian Cruse Line and last night Terence was over and I cooked from scratch. I made banana pudding. So cooking and entertaining, those are some things that I would love to share with everyone, so if I could cook for everyone on campus I would.
TS: I don't really have any artistic background. I do like cooking, I cooked for David before. What I want to do…I kind of want to get into photography. I want to take this Summer to get into photography. Other than that, I can't sing. I can dance. I can't draw. I can color in between the lines…
–
JM: If there was a major in this school that you would like to participate in what would it be?
DDeV: I would love to be able to play the piano, so something in the music program. I hear people singing on campus, I hear the talent from the students and it's inspirational. Hopefully some day, I'll be able to play the piano as an adult, but I hear it's hard to learn piano as an adult.
TS: Something that I guess would break me out of my shell, because I really don't like public speaking, I would probably try theater, because it's going to force you to do something a lot different than what you're use to. With theater you're up front and personal.
–
JM: Any message you would like to send to the SFUAD student body?
DDeV: We're here for our students, we hope that everyone feels welcomed. We want to have confident students, we want them to believe in their abilities and we want to do anything we can to make that happen. So any recourse that we have available for our students to be successful that's why we're here.
TS: We always have an open door policy with everyone in our department, we all take care of each other.