Tags
Related Posts
Share This
Preview: OVF 2015
Outdoor Vision Fest 2015 takes place from 8:45-10:45 p.m., Friday, May 1, and will feature approximately 50 installations in a free self-guided environment (with food trucks).
Here are a few installations to look for: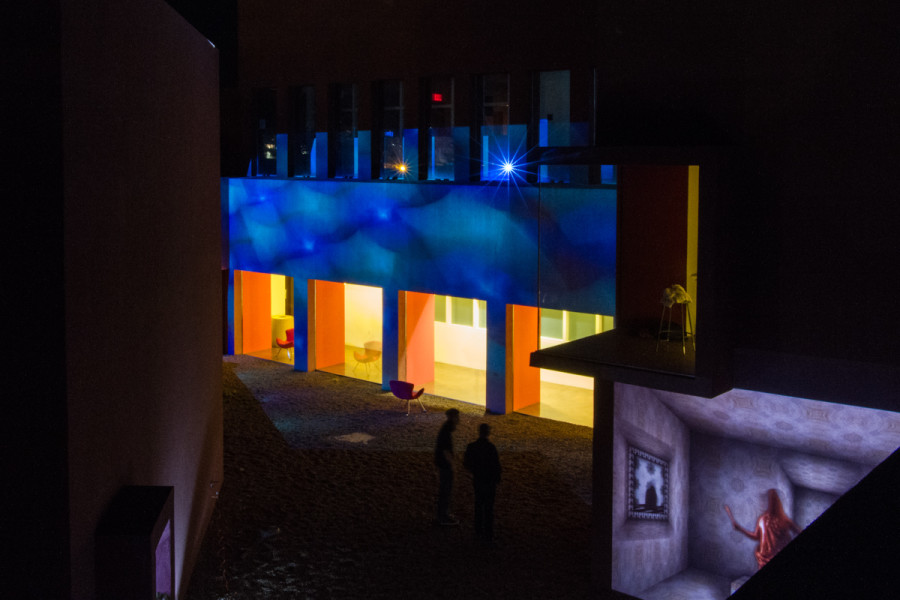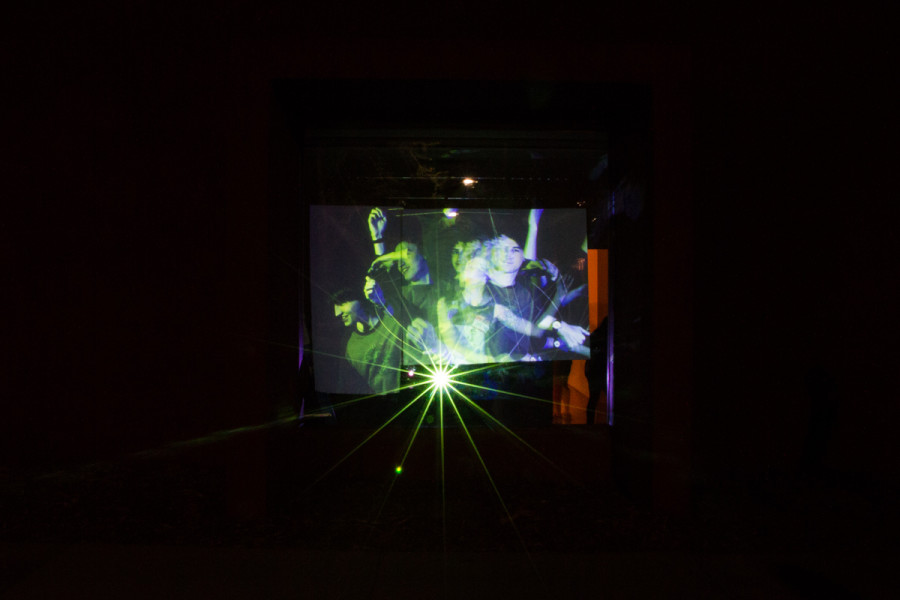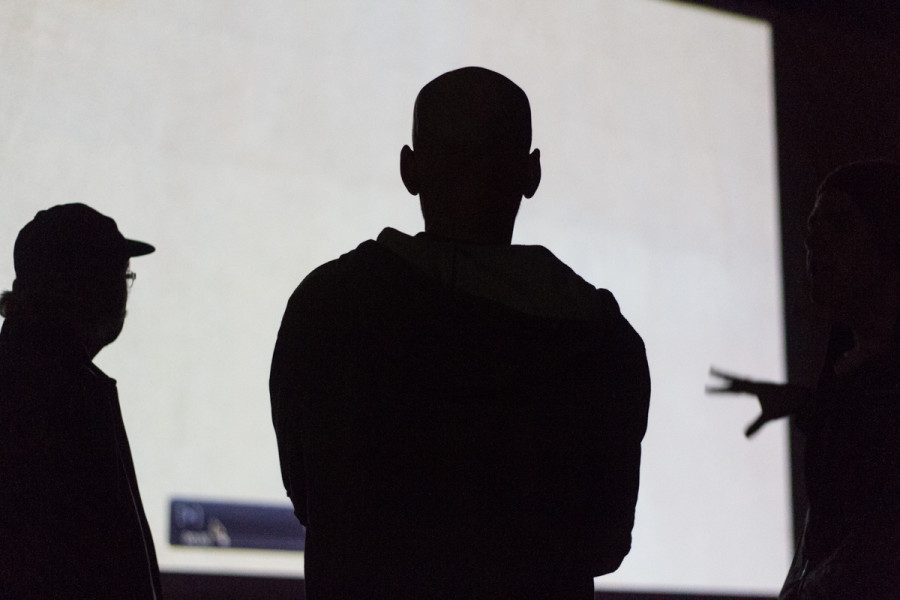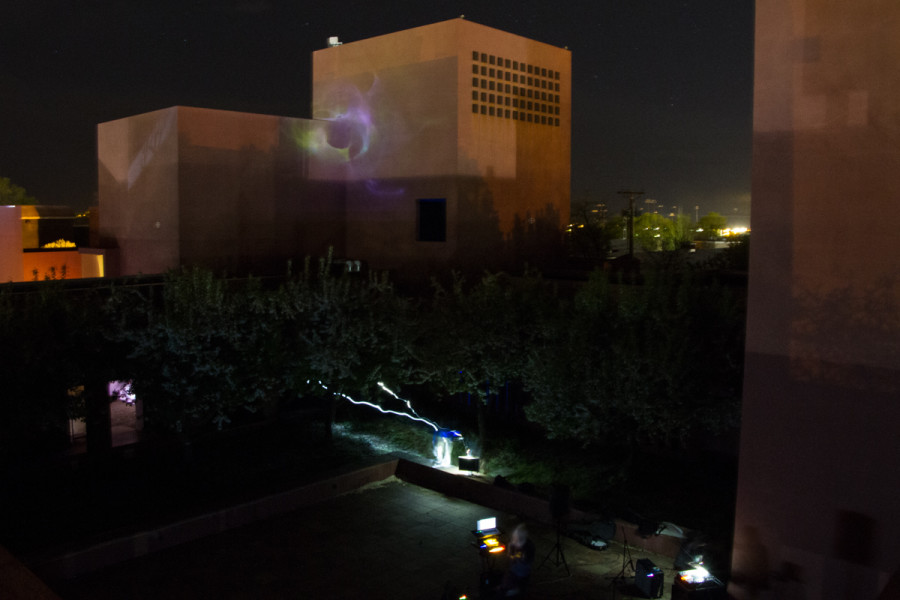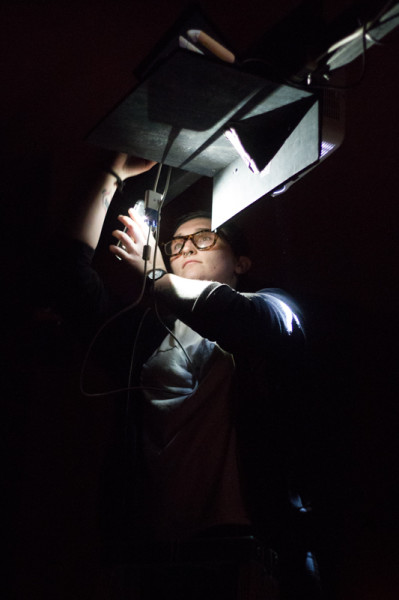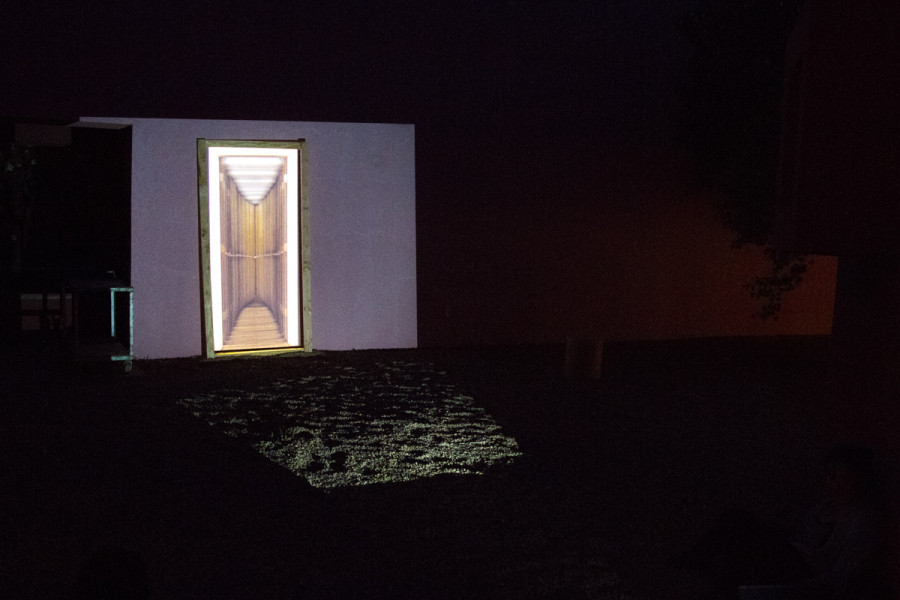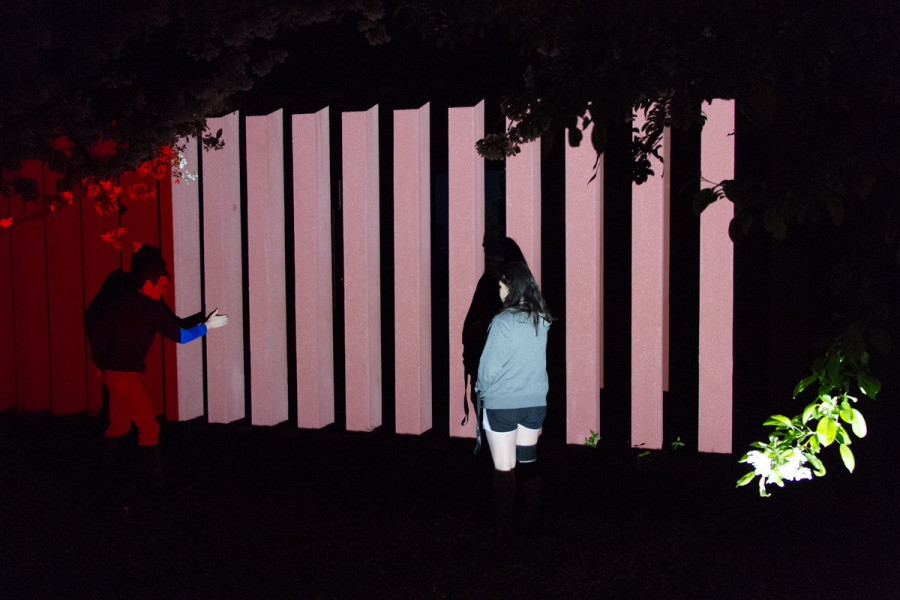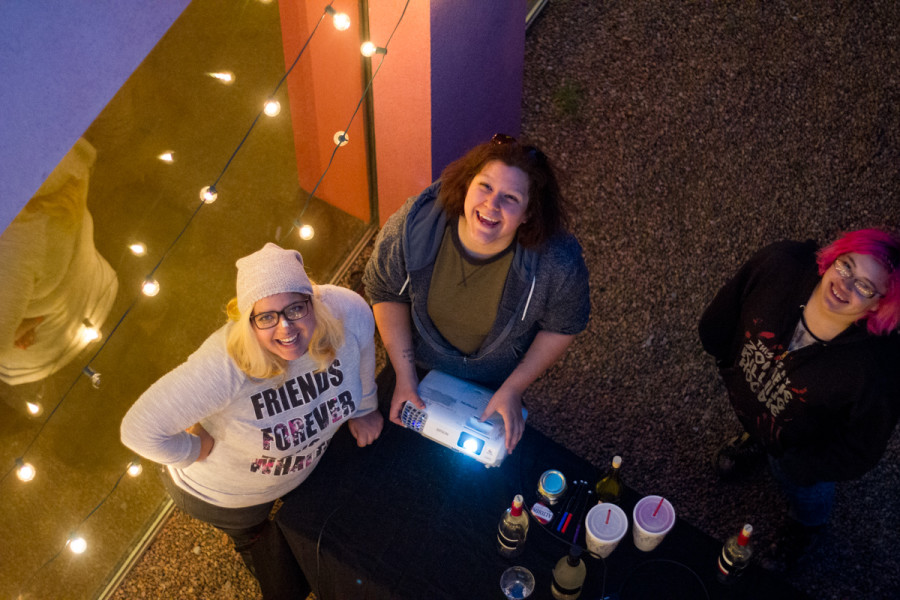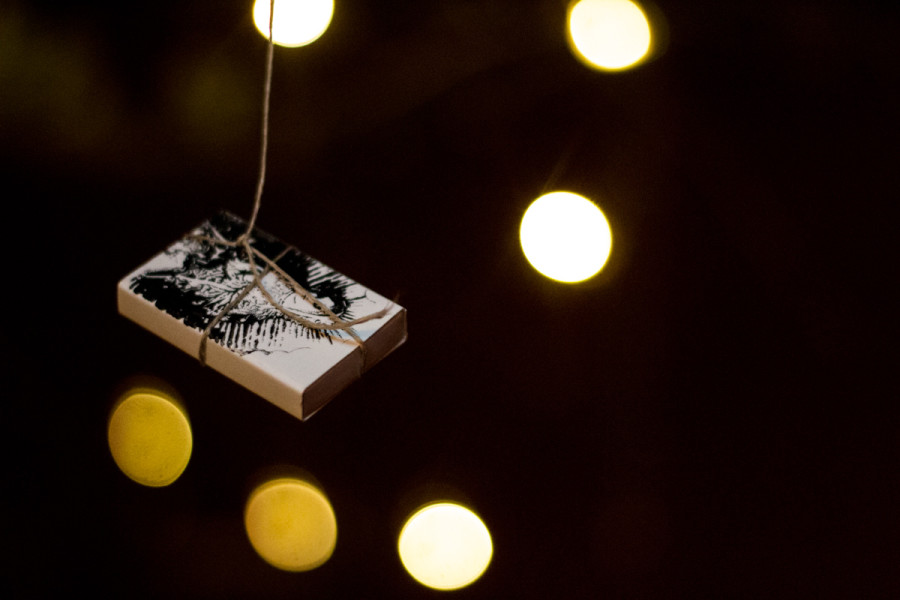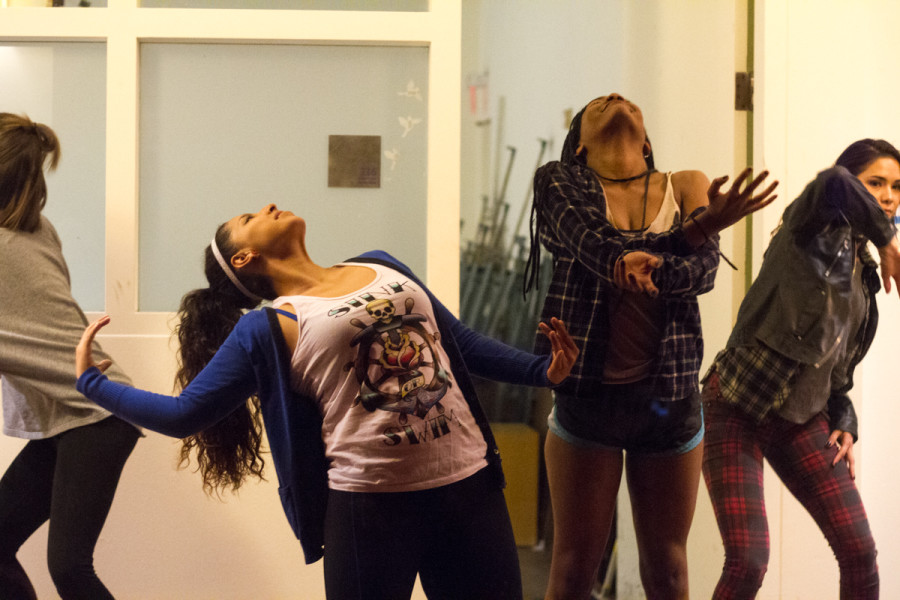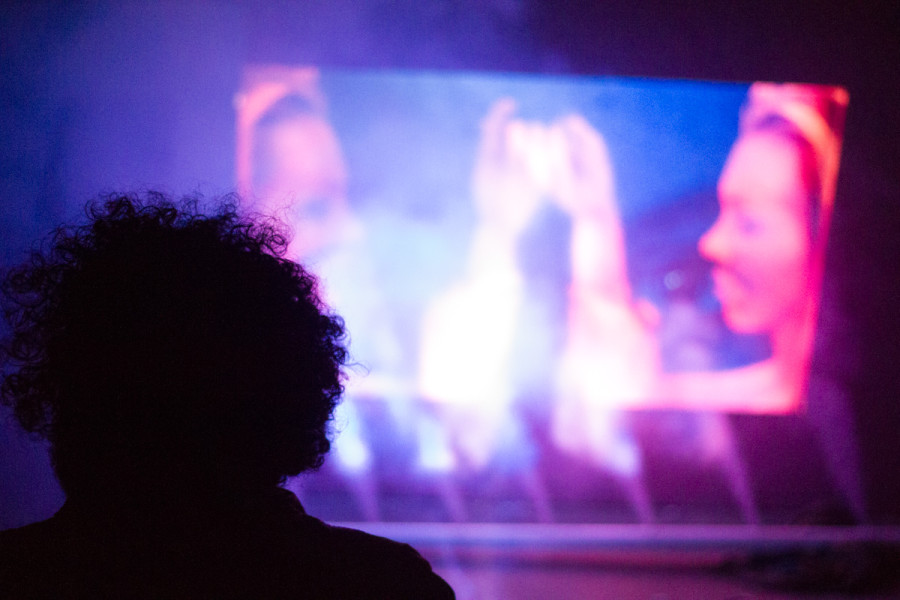 Jesse Brooks, a freshman in the Film School, will be flexing his mental prowess at this year's Outdoor Vision Fest. Brooks, mentored by OVF instructor Brad Wolfley, has been developing a series of projections and interactive games controlled and respondant to brain activity that will be displayed on the front and rear walls of the Fine Arts building. Having only done basic computer coding before this year, Brooks and his team are expected to dazzle the audience with this rather new technology.
Senior in the photography department and former Jackalope staffer Chris Stahelin has been working on "fractal projections," shown as screen shots in the pictures below. Stahelin has roughly 10 minutes of content to be looped on the main tower of the Marion Center, as well additional walls throughout the rest of the showcase.
When explaining what influenced the idea, Stahelin admitted "this project is just a mix of artist's block and procrastination."
Though his loops are relatively short in duration, Stahelin has been rendering the material for approximately 18 hours a day leading up to OVF on May 1. An OVF veteran, Stahelin is no stranger to the roadblocks brought on by exhibitions of this sort and says he wanted to try something different with this year's project. His piece last year was a light-based installation that resided in the Marion center courtyard.
Chris Beran, along with a large group of students that range from Contemporary Music Program majors to Visual Art students, are collaborating on a big piece in the middle of the courtyard. Beran and others in an Advanced Motion Graphics class will be projecting original abstract designs and geometric shapes that are all audio reactive to live music from The Maya Spectra.
"Suprisingly, it hasn't been as difficult as you think it would," Beran said. "Just pulling everyone together in one project is the biggest problem we have." Though calling this work a centerpiece defeats some of the spirit of OVF, it would be no surprise to see people flock to see the first instance of live music in conjunction with live visuals at the annual exhibition.
Jenn Carrillo, a photography major, is contributing to a couple areas of OVF. First, she is part of Team Thunder Salami, a group that is projecting four different segments on the pillars in the back of the sound stones. She is also projecting original pieces in one of the photography rooms.
"We took the idea of multiple exposures to make GIF like images," Carillo said.
Creative Writing, as a department, is not known for its strong showings at OVF, though this year that may change. Melinda Freudenberger leads a team of writers in setting up a fake bar tucked away in the courtyard.
"We wanted to focus on the physicality of language," Freudenberger said. "To expose the word as more than something on a page."
She hopes to achieve this by having a "drunk" writer pacing and reciting Marquez, hidden poems hanging from a tree and a fake dirty bathroom with literary graffiti like "Fascist Ezra turns me on."
Despite the recent shuttering of SFUAD's dance program, for the second year in a row there will be a live dance performance. Titled "Simulacrum, Wednesday Morning at 5 O'Clock," dancers will be moving and posing behind the long glass hallway in the back of Tipton, while spectators can watch in the courtyard. The column divisions in the hallway are meant to frame the scene, like a department store window. "Simulacrum" plays with repetition and seeks to deconstruct every day gestures.