Tags
Related Posts
Share This
Musical Theater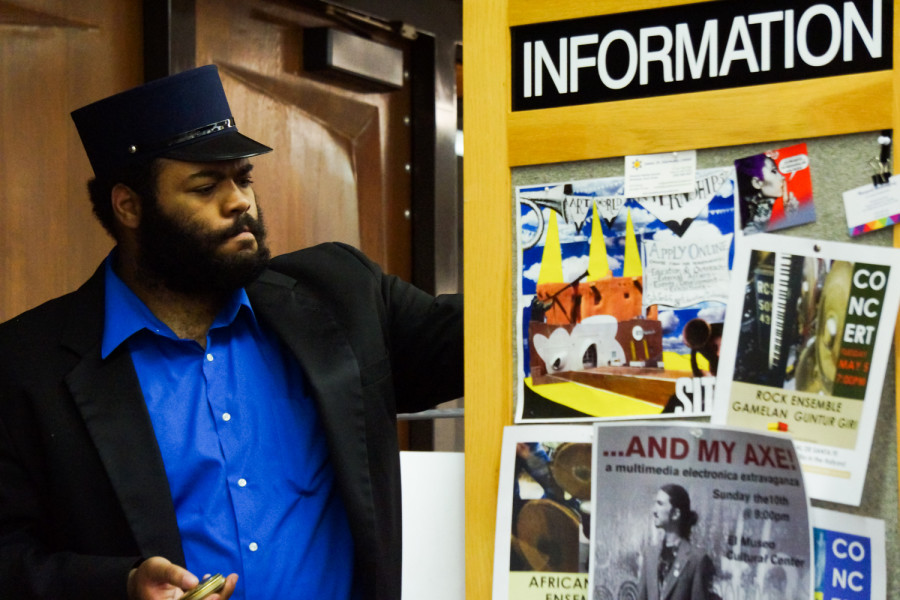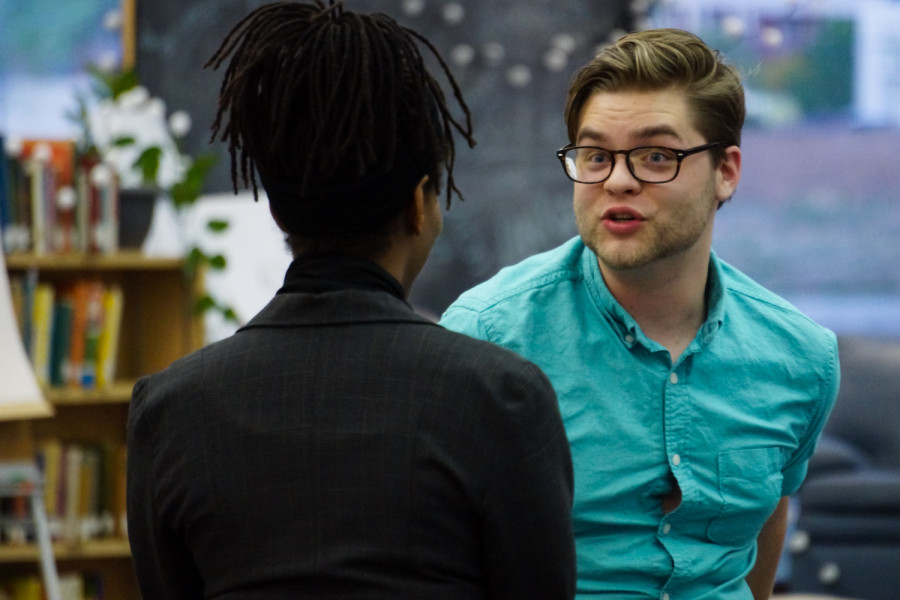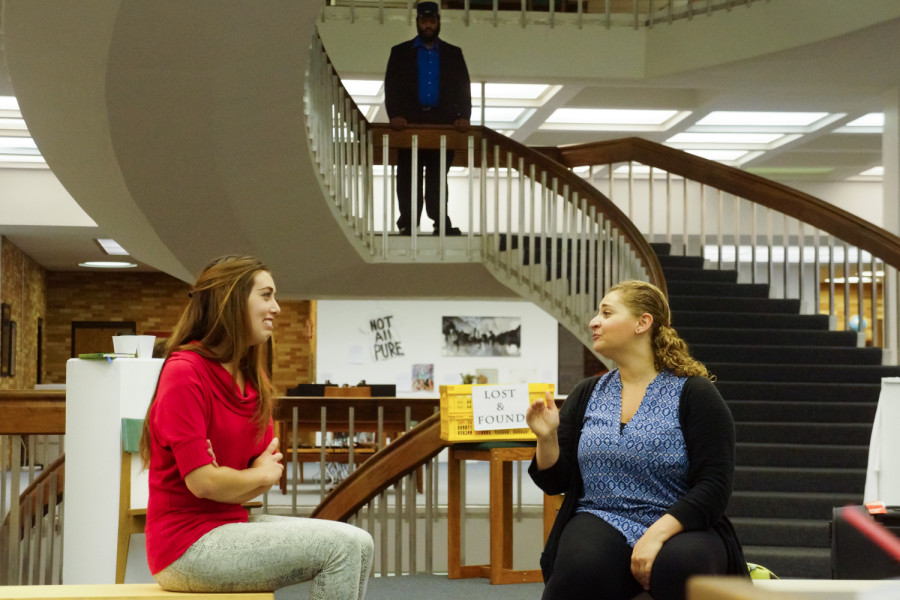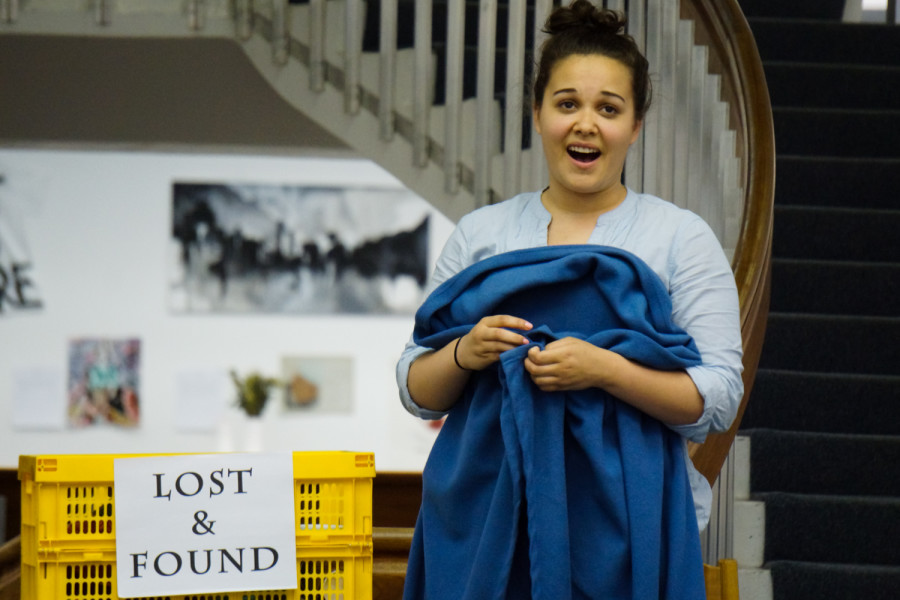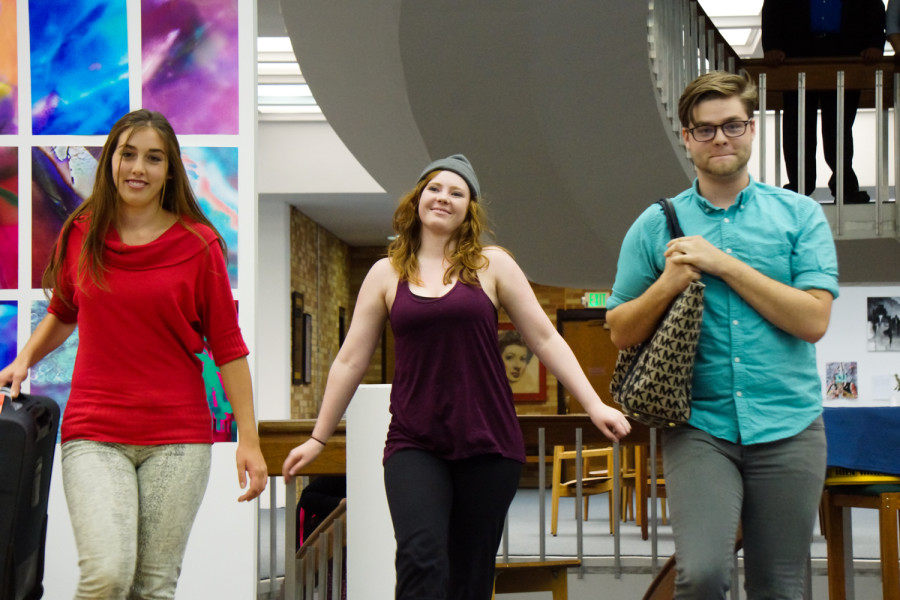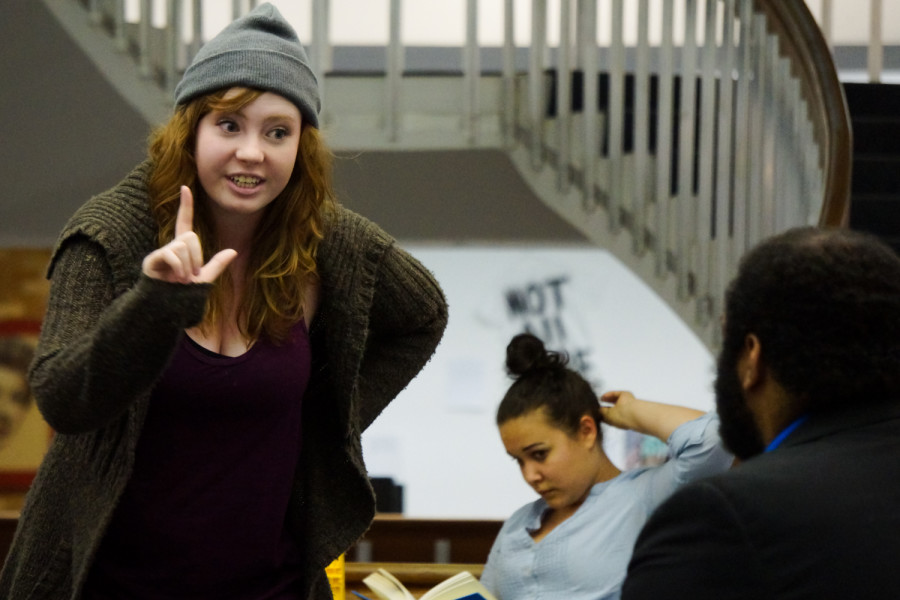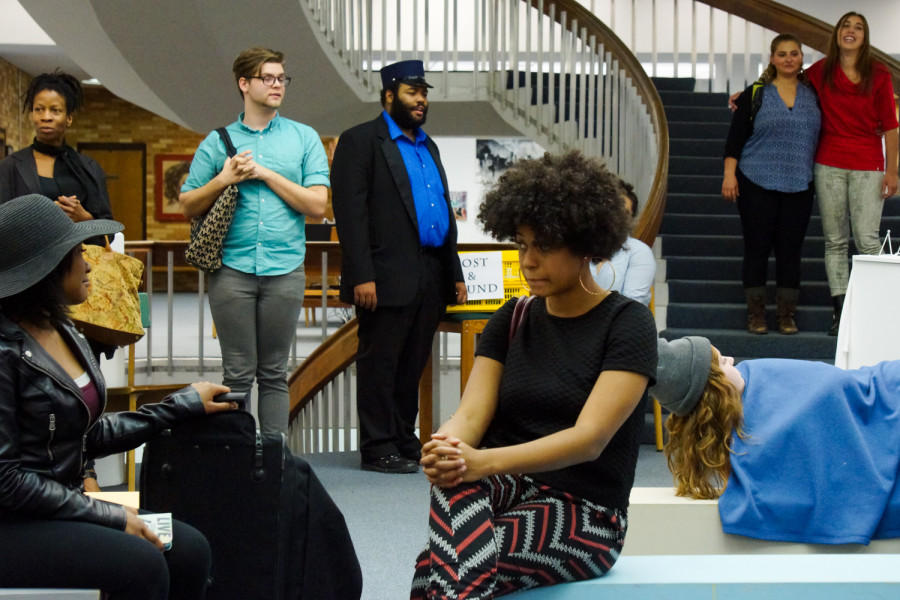 Amidst the senior graphic design thesis displays in the center of the Fogelson Library, the performing arts students in the musical theater workshop class will be presenting pieces from the "classics" in Lost and Found: The Journey We All Take.
Hosting a variety of workshop veterans/seniors including Stefanee Chevalier, Liz Anderson, Bekah Vega, Shenyse Harris and Danielle Reddick, this year's performance spans from Lost in the Stars to Sound of Music. Interwoven with the selected songs are separate story lines discussing sexual assault, homesickness and various other meaningful dialogues. As always, an integral part of the workshop are the transitions, which give context to each song despite having been taken from different musicals.
Utilizing the spiral staircase, pastel beams and the graphic design seniors' work as a backdrop, Fogelson provides an adequate space for these pieces, though the talent would work seamlessly on a main stage.
Featured pieces include "Rain on my Parade" performed by junior Andi Starr, "Lonely House" performed by freshman Lebraska Washington and "Some Other Time" by senior Stefanee Chevalier to name a few. Chevalier and Washington are no strangers to musicals, either. Chevalier performed an outstanding rendition of "I'm the Greatest Star" from Funny Girl at last spring's workshop in addition to working on this year's I love You, You're Perfect, Now Change on the Garson's main stage along with Washington. After proving himself in last semester's run of Hotline, Washington displayed his acting, singing and dancing prowess in this year's main stage musical and executed the workshop in the same manner. Just a freshman, he's certainly bound for more roles to come.
Reddick performed "Good Morning Star Shine" from Oliver after a mesmerizing story about meeting indigenous elderly women at Four Corners. Reddick manages to not only captivate with her presentation, but mystify with tone and movement.
This year's workshop runs around 45 minutes and will be shown at the Fogelson Library at 7 p.m., Friday, May 8 and 2 p.m., Saturday, May 9. An additonal 7 p.m. show May 9 will take place at Pranzo's Cabaret.