Tags
Related Posts
Share This
Zydeco Breakfast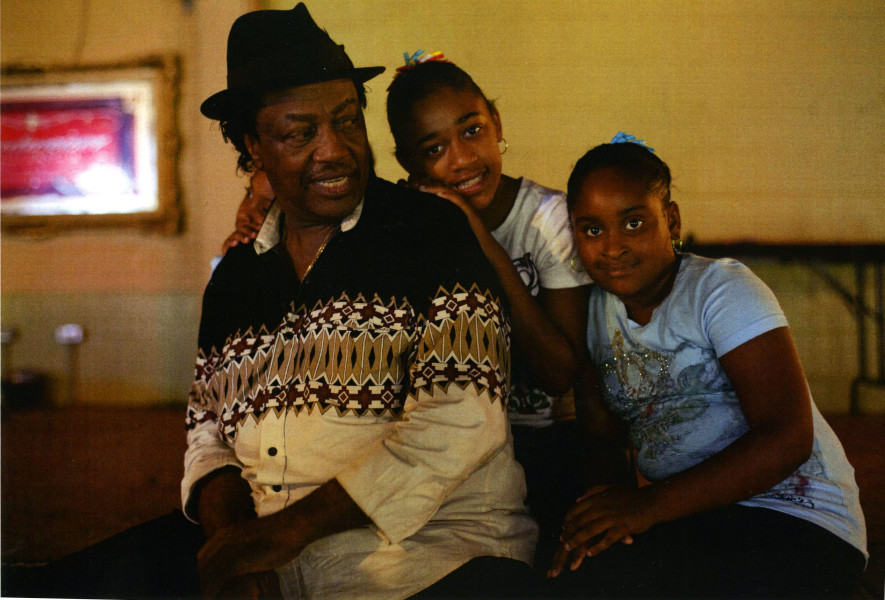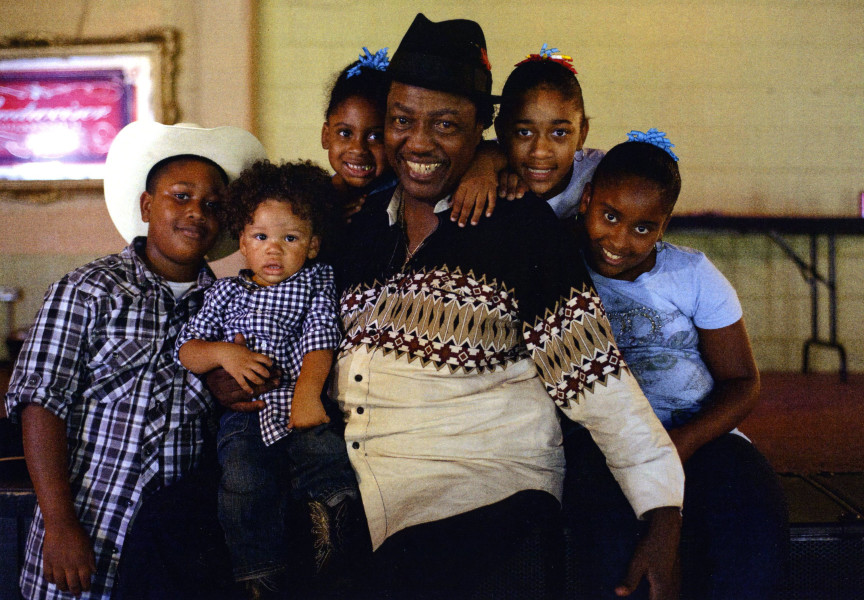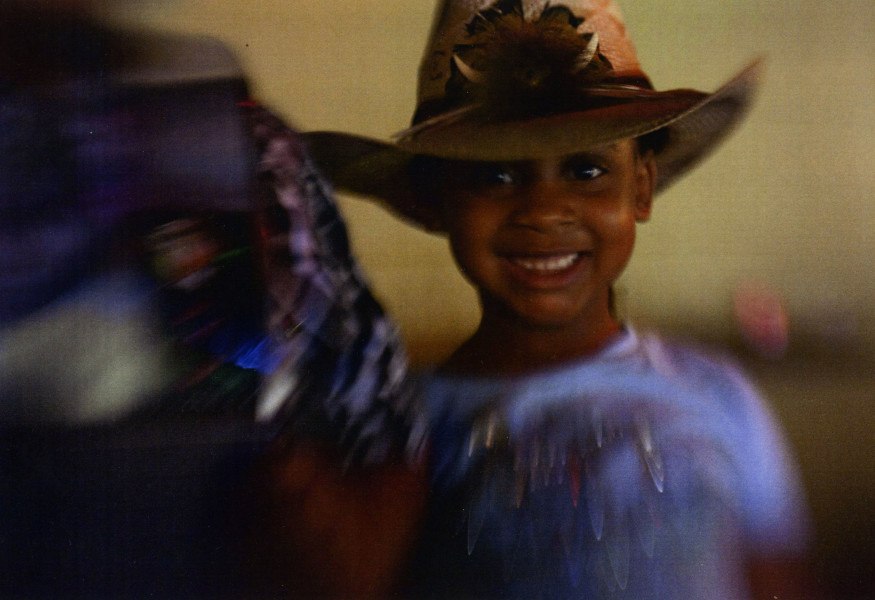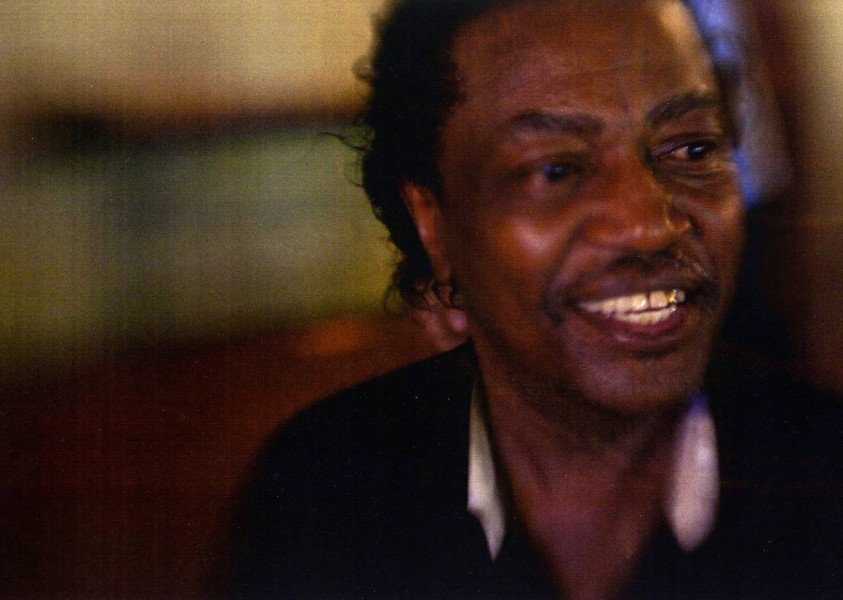 The week after my spring break road trip to New Orleans, LA,  my truck was beamed up in the lot I had it parked in during class. No one was injured physically. Financially, sure, but either way it meant I needed to get ahold of a body shop.
A mutual friend from Bowling Green, KY knew a one Tom Uhl who worked as a general contractor for a 40 year chunk of his life in Santa Fe. Tom put me on to a body shop and we started chatting. He told me about a documentary he'd been working on for the past seven years about Zydeco culture in Louisiana. Finding intrigue in his "Dude" persona and sudden career change, I planned to meet him at Java Joe's and talk art.
"I'm gonna grab a coffee," said a collected Uhl. He handed me a folder full of stills from his film, which has completed shooting and is currently undergoing a rigorous post-production process.
For many not from Lousiana—including Uhl, Zydeco is and has been a mystery; though throughout the 20th century and up until today, performers like Clifton Chenier, Rockin Dopsie Sr.(and Jr.), Chubby Carrier and Donna Angelle—all of whom play integral parts in Uhl's story—have not only furthered the genre, but paid homage to the ancestors of the culture while blending aspects of more contemporary sounds.
At the beginning of his documentary, Uhl is asked why he found interest in Zydeco. A tall 60-something anglo originally from New York and currently residing in New Mexico, Uhl doesn't fit the Cajun King stereotype. Without much hesitation, he responds simply: "The joy of it."
A "Zydeco Breakfast" is a brunch/breakfast usually held in some sort of music venue/restaurant where a live Zydeco band is playing. After being introduced to a "Zydeco breakfast" himself in Lafayette while at a conference, Uhl saw an opportunity for an otherwise untold story.
Cajun and Creole are the more easily recognizable on paper of the music genres that make up Louisiana culture. While Zydeco certainly draws influence from both, it stands alone as a driving cultural force in the rural parts of southwestern Louisiana. Distinguished by its fast pace, upbeat rhythm and unique instruments, Zydeco music blends aspects of French traditions/lyricism with the bluesy undertone of slave songs from early settlers in the region. Accordions that were found in storage or just lying around old bars are utilized, making the best of otherwise worn instruments and create a distinct sound for each and every Zydeco performer.
Perhaps an equally important part of Zydeco music is the dancing by the crowd and performers. "You have to have both of them together," said Donna Angelle (Donna Angelle and her Zydeco Posse). "You have to have the music and the dancing."
Zydeco Breakfast introduces various bands and performers who are keeping this culture alive. Contemporary performers of Zydeco blend traditional influences such as Creole, Cajun, blues and juré—a type of foot-stamping call and response style linked to working slaves from the region—as well as modern hip hop and R&B.
After his interest was piqued in Lafayette, Uhl decided to learn more about the craft of storytelling. He enrolled himself in film courses at the Santa Fe Community  College, including a documentary production course taught by Jilann Spitzmiller. Spitzmiller's husband and creative collaborator Hank Rogerson is an instructor at the Film School at SFUAD. Uhl didn't stray from calling Spitzmiller his personal mentor and spoke highly of her newly released documentary Still Dreaming which premiered at The Screen in April.
Uhl's form of storytelling blends his own personal experience of finding the Zydeco culture in Lafayette and the colorful people he met along the way. While his narrative is more passive, leaving the talking heads and b-roll of dancing, crawfish and good ol' fashioned musical craftsmanship, his story reminds the viewer that we as outsiders we share this culture together.
As we finished up our coffees, Uhl and I talked again about our memories in Bowling Green. Both of our parents had met in Bowling Green; his daughter found her future husband there, graduated from WKU and went to a prominent printing press in Nashville, while my own studies of broadcast journalism led me to Santa Fe, NM.
Uhl spoke about his creative process and the people who have opened doors for him on the way. He referenced Carl Jung, perhaps reflecting on our own shared experiences that led us to be chatting in the first place. Synchronicity was certainly in the air and that made a story about Zydeco all the more appealing.
"One day, it kind of just happened," said a humbled Uhl, who said that by voicing his enthusiasm for the prospects of a Zydeco documentary, people began approaching him for help. With the help of his son Anders, a professional cinematographer, Uhl travelled from his home in Pojoaque, NM to Louisiana to gather interviews and b-roll.
Zydeco Breakfast is currently undergoing sound editing and once that has finished all that's left will be distribution of the film. More information on Zydeco and Uhl at www.zydecobreakfastfilm.com as well as their facebook page(HL).