Tags
Related Posts
Share This
Anne Valente joins CWL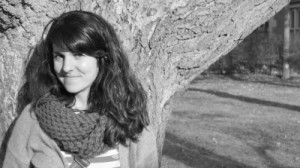 Reflecting the rising number of fiction writers in the department, the Creative Writing and Literature Department will welcome Anne Valente to the fold next semester as a full-time faculty member. In a phone interview with Jackalope, Valente recalled a road trip she made through Santa Fe 15 years ago in which she encountered the city's beauty and abundance of culture, but she made clear that it was joining the department that was instrumental in her decision to take the job.
"There's all these really exciting things [in the department] including the students, faculty, journals, visiting writers," she said. "I'm excited to join a campus that is really focused on writing."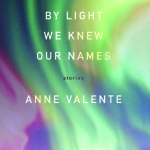 Valente brings with her a resume that includes more than 40 published short stories in various journals, By Light We Knew Our Names, her short story collection that won the Dzanc Short Story Prize, as well as Our Hearts Will Burn, her debut novel hitting bookshelves in 2017 from William Morrow/Harper Collins. Like many authors, she was hesitant to categorize her writing, though she does have a natural inclination toward magical realism.
"I care about narrative, I care about stories, but I also care about experimentation," she said.
Despite her experience as a writer, Valente admits those skills don't necessarily translate to the classroom. She plans to approach teaching as more of a guide, rather than a lecturer.
"What I try to do [in the classroom] is turn over the authority, in a sense, to the class," she said. "I have expertise and experience, but I really want to facilitate the conversation. I feel like the job as a teacher is to take [a student's] strengths as a writer and shape it."
Valente won't be teaching any special topics courses her first semester here, but that doesn't mean she hasn't thought about which ones she wants to teach. The first that popped into her mind was a Landscape in Literature course, which she hopes will help students learn to write from a place, be it Santa Fe or wherever. The second course would be magical realism, saying she wants students to "look at the more strange and weird aspects of modern fiction."
If Valente's excitement and appeal to strange writing is any indication, she will fit in the CWL department just fine. CWL Chairman Matt Donovan agrees.
"[Valente] is someone who seems to connect to our group of students," Donovan said. "Which is fantastic to see. It's not everyone that can immediately find a way to bring their skills to life with our particular group of students. I think it's a testimony to her strengths and passions as a teacher."