Tags
Related Posts
Share This
Santa Fe Independent Film Festival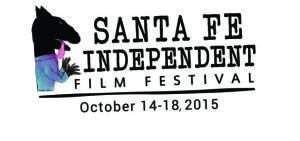 October 14 marked the seventh opening of the Santa Fe Independent Film Festival, with organizers expecting approximately 10,000 attendees this year, including filmmakers Chris Eyre, Ted Hope and Lee Daniel, as well as the festival's Lifetime Achievement Awards recipient Gena Rowlands. This year's catalogue includes films that will make you cry, films that will make you laugh, films that will make you question your own moral sanity and many genres in between.
A few of the films that you can't go without seeing this year are: A Woman Under The Influence (narrative), a story about Mabel, whose madness proves to be a problem in her marriage and family life; The King of New Orleans (narrative), a story about a taxi driver who meets a Harvard student and share an incredible bond that is ultimately turned upside down by Hurricane Katrina; and, Babushkas of Chernobyl (documentary), a story about a community of women who scratched out an existence in the area surrounding Chernobyl's Reactor No. 4. Two screenings of student shorts will take place Oct. 17.
Violet Crown Cinema has been a key addition to the already successful festival. If you haven't heard, The Violet Crown located near downtown in the Railyard is the latest excuse for Santa Feans 21 and over to enjoy whatever IPA tickles the fancy while watching a film. It's the first year the theater has teamed up with the festival as it's a relatively new spot, but the theater is never short of an audience with its spacious seating and dining options.
The Santa Fe Independent Film Festival continues through Oct. 18, with its closing film, Peter and John. Tickets are still available for some screenings but if you still want to be a part of the action and don't get a chance to catch a film, Skylight night club located on San Francisco street is the after party haven for everybody in the biz this weekend. So don't be afraid to bring that screenplay you have tucked away just in case you run into George R.R. Martin.