Tags
Related Posts
Share This
The Land Mark Show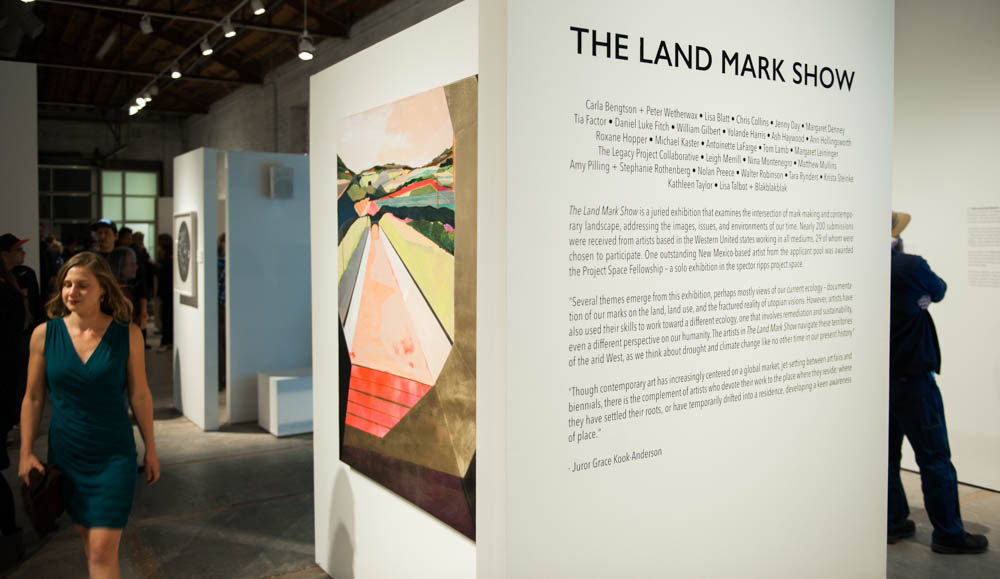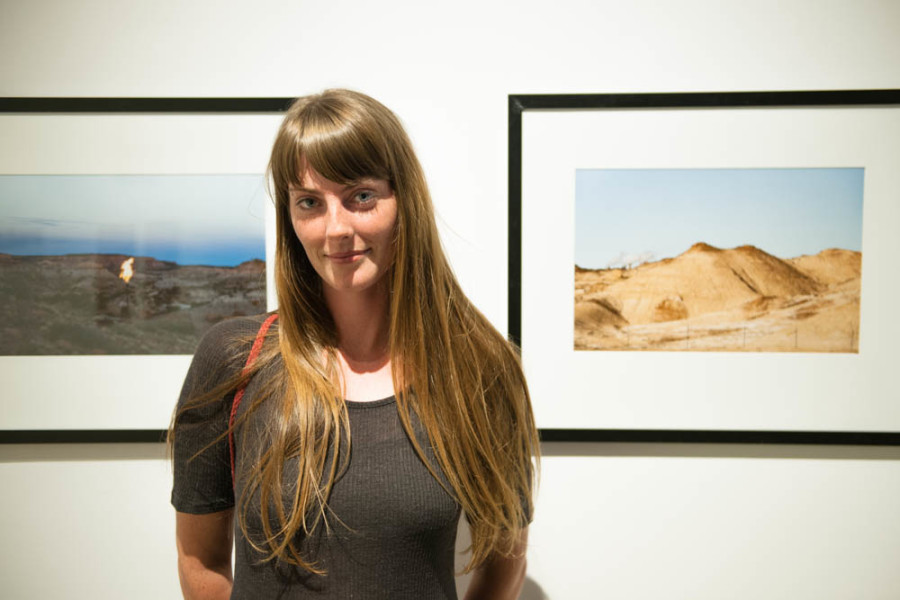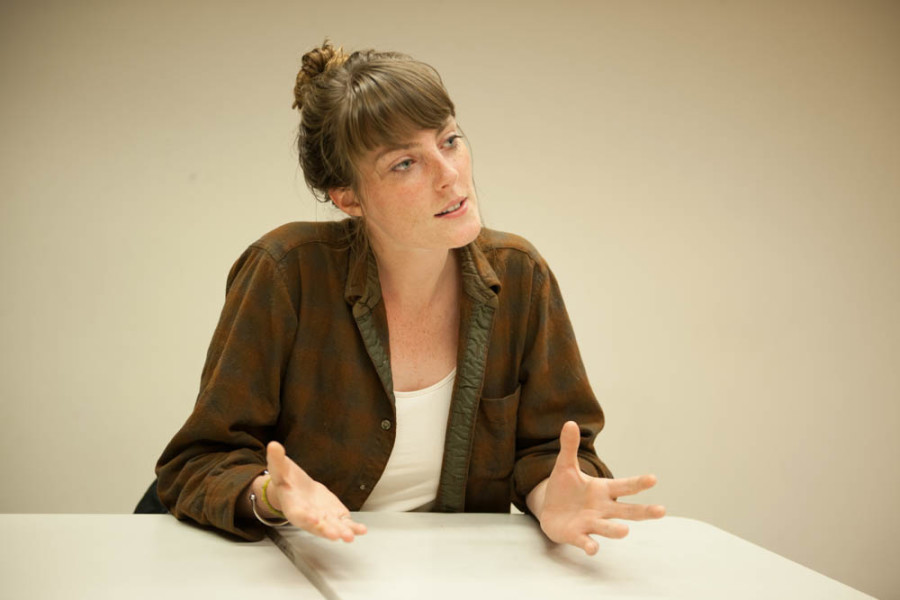 On Oct. 9, Santa Fe's Center for Contemporary Arts opened The Land Mark Show, an exhibit centered on the current ecology of the Midwest through video sculpting, painting, visuals, instillations and photography. Almost all of the work omitted artist statements, which allowed viewers to shape the concepts of the works and focus more on the environmental implications themselves.
More than 200 artists submitted to the exhibition and approximately 30 were selected. Ash Haywood—currently taking a semester off from SFUAD—was one of the local talents selected as part of The Land Mark Show; her work fell under the documentation umbrella of the exhibition.
Haywood's work has always had a hand in activism and been inspired by where she lives. She had been intrigued by environmental justice for some time, and moving to Santa Fe only heightened her awareness. She started attending public events regarding New Mexico's energy industry, and diving into media advocacy with the local non-profit group New Energy Economy. During her work with New Energy Economy, Haywood learned about the lawsuit against Public Service Company of New Mexico over coal versus alternative energy. This issue, and Haywood's desire to share information, became the main influences in her pieces for the gallery.
Haywood had two pieces in The Land Mark Show. "The Flare" is the starting point for a proposed oil pipeline in Farmington, NM. In the image, vast green New Mexico hillsides are shown surrounding a gas flare.
The other piece, "Stacks," was also taken in Farmington on the land of a man named, R.G. "Squeak" Hunt, a sheepherder and butcher. His property is near the acequia that flows from PNM's San Juan Generating Station. Hunt maintains that runoff from the acequia became contaminated and killed approximately 1,400 of his herd. The photo depicts the beautiful hills of the southwest juxtaposed with the cold harsh image of industry looming in the background. Litigation against PNM alleging contamination was settled in 2012, although PNM has reportedly maintained that the contamination allegations were unfounded.
Both images are examples of how the industrial complex disguises itself in plain sight of the population. Haywood shows flat landscapes with very stark protrusions sticking out as a way to portray wounds in the land.
Haywood landed on photography as a medium to experiment with a traditional documentary style. Instead of displaying the blunt and sometimes mundane facts and stories that were collected time and time again from various people, she decided to take a more engaging approach.
"The stories and people are becoming objects and forms of entertainment, and people (who are listening) go, hmm, and walk away. But where I wanted to go with it [individual stories] is a more sensory and guttural response. I don't really want to shock or create anymore grief, I just want people to sit with their responses," Haywood said.
Haywood did struggle when approaching how to tell the many stories of the people who were directly affected by the crude oil industry in a way that felt true.
"I don't want to go and appropriate someone's experience just so I can have a body of work. " said Haywood. " They asked me if I wanted to sell my work at the CCA and I said 'no, no, that would make me feel really uncomfortable.'"
Photography was a way for her to project the real life feelings of the people of the land and the land itself. It was also a way for Haywood to explore her own feelings toward the subject and take a very personal approach.
Among the projects that lay on the chaos that is her desk, "soundscapes" is a potential extension of Haywood's pieces. She plans on incorporating the industrial chatter of drills, spills and the work of machines as an overall installation, accompanied by images and video. The soundscape would be an experimental way of experiencing elements along the lines of the Man vs. Wild theme that bleeds through her work.
For now, Haywood is focused on the activism side of things, as opposed to the photography itself. She mentioned the possibility of an interactive geographical map that would display landmarks and testimony from individuals in affected areas—although that project is still in pre-production.
Jackalope asked Haywood in closing, if her work was attempting to inspire change or simply promote awareness.
"I think those go hand in hand. I think it's just reflection about our environment, and having a moment to actually sit with the subject," Haywood said.
If you want to check out Haywood's work in person, The Land Mark Show is open through Dec. 27, 2015 at the CCA (1050 Old Pecos Trail).