Tags
Related Posts
Share This
Why Cosplay? "Just Cos!"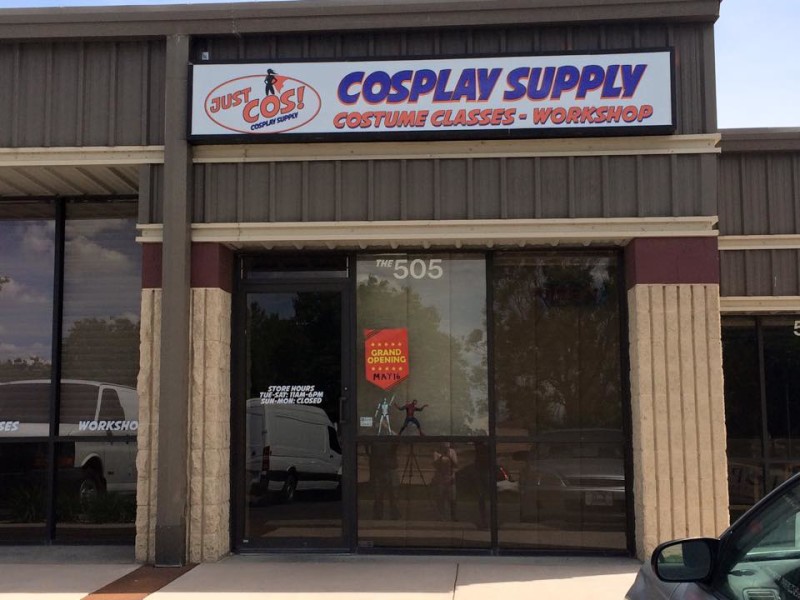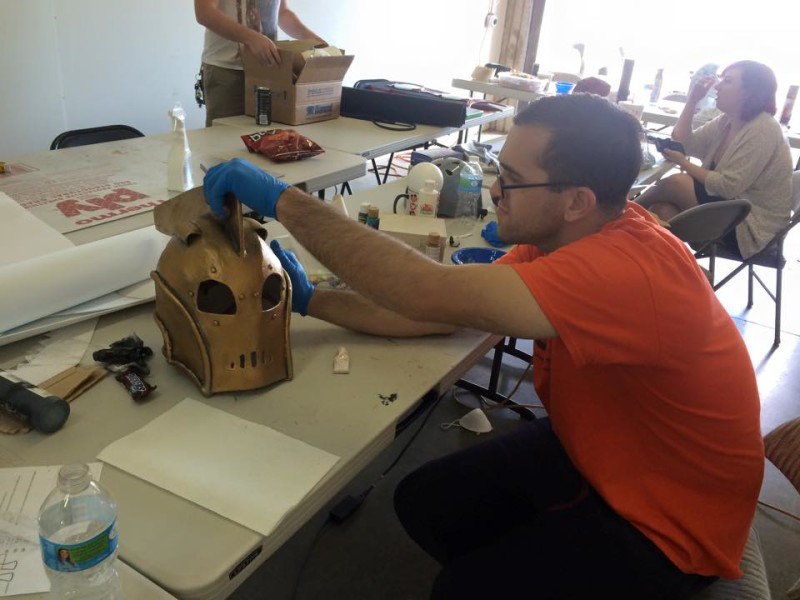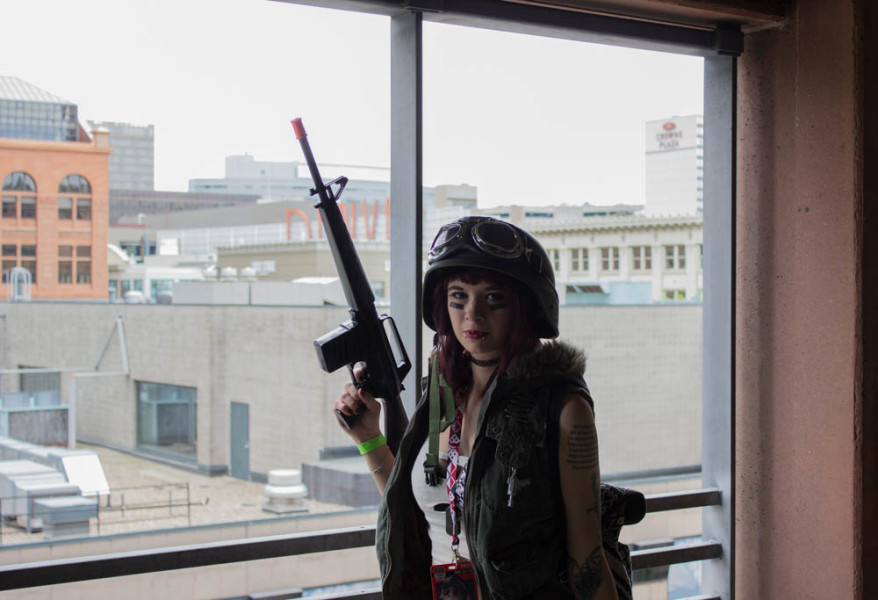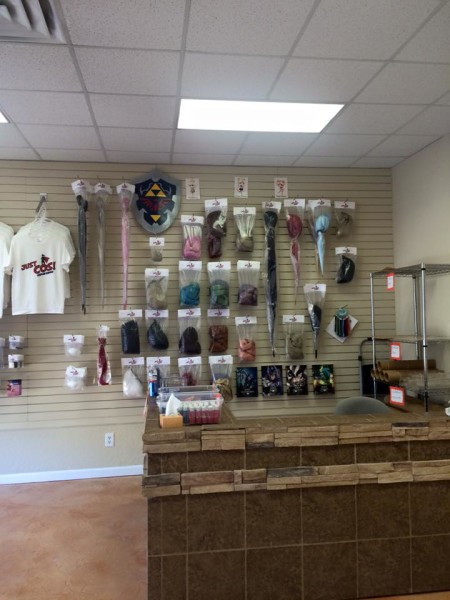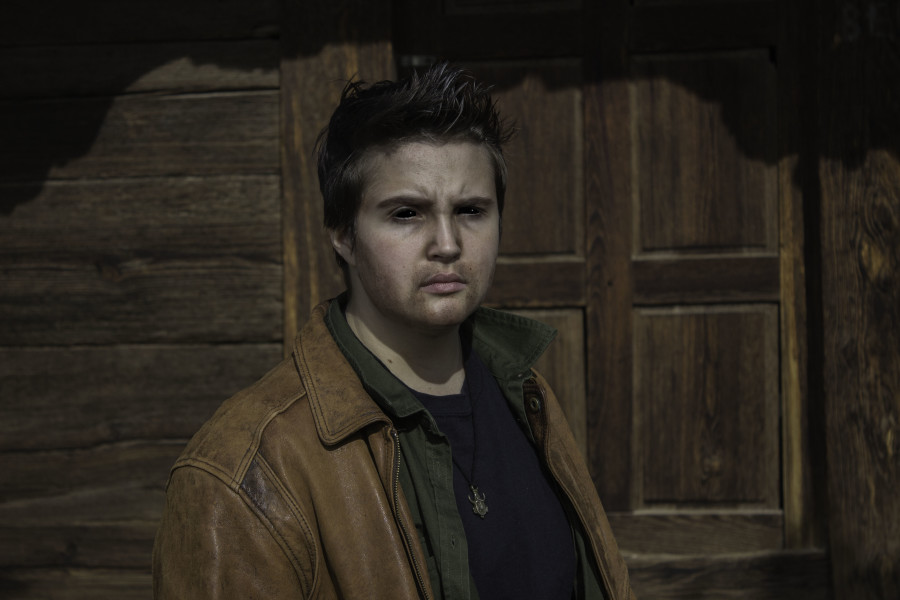 With both Santa Fe Comic Con and Halloween quickly approaching, students are scrambling to get their costumes together and for cosplayers (those who dress up as fictional characters outside of Halloween for fan conventions), the holiday is an even bigger deal. However, costuming can be difficult to work properly when living in small spaces such as a dorm or apartment. Cosplayers typically custom-make their pieces, which requires lots of equipment and space. Often student cosplayers have little room to spread out or a roommate who isn't too keen on hot glue and pieces of fabric littering the floor. When limited places to work properly exist, the encroaching deadline of Santa Fe Comic Con and/or Halloween can feel overwhelming. That's where the cosplay supply shop "Just Cos" comes in.
Located in  Albuquerque, "Just Cos" is a cosplayer's dream site. Not only does the store sell cosplay supplies, it also provides free, open workspace for cosplayers to build. "Just Cos" also has classes in armour making, wig styling, sewing and using thermoplastic worbla (a moldable plastic used for props and costume pieces.)
Albuquerque resident Bek Miller, the owner of "Just Cos," decided to create the shop last year when she was costume supply shopping for her and her children. Both Halloween and Santa Fe Comic Con were just around the corner. Her children convinced her to create a Loki cosplay and the whole family received awards for their costumes at the convention. After the event, word got out that Miller was open for costume commissions. From there, Miller realized that a place to get cosplay supplies just didn't exist and decided to fill the gap.
"I decided that there really needed to be a store…because a lot of the stuff we use is available strictly online," Miller says. She believes the workspace is helpful for cosplayers who don't have an ideal place to create. "This place it designed just to build… this is the place where people come to build," Miller says.
While "Just Cos" offers tools for rent such as sewing machines, dremels, and hot glues guns, they also have a monthly membership available to those who visit the store more often. It costs $40 and allows cosplayers to use whatever tools they like without having to pay for them each time, as well as storage for their costumes within the shop and preferential seating if the workspace is full. Digital Arts Sophomore Kaity Reaves took advantage of the membership during October and said it is really helping her get her costumes done in time for Halloween.
Reaves visits "Just Cos" once or twice a week to work on her cosplay. She is currently working on two costumes for Halloween and has found the shop is the perfect place to work on them. "I felt at home almost instantly. It's nice to go somewhere where everyone shares a common interest.  I get more work done when I am around other people who are also working.  They also can offer great critiques and keep the atmosphere enthusiastic and encouraging," she says. "It is easy to get discouraged because every costume starts out looking like crap but, [Miller] and other cosplayers help remind me to postpone judgement until the end."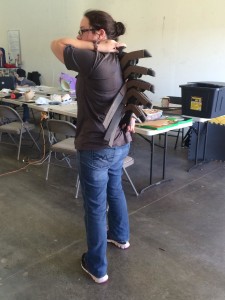 The classes that "Just Cos" offers are also unique in that many are customizable to specific costumes. Intermediate classes focus on what each cosplayer is currently working on, so instead of taking a generic sewing class and trying to apply it to a specific project, cosplayers learn exactly what they need for their own costume. "The students get to be involved in the building aspect of it and… I find a lot of customers appreciate that. [They get to say] 'I didn't commision someone. I learned how to make this and I built it myself,' " Miller says.
Another unique aspect of "Just Cos" is its  "Cosplay in a Box" service. For $20, Miller does the research for what supplies are needed for the costume and compiles a list for the client. From there, customers can either purchase the supplies from "Just Cos" or find them from outside sources. "Often I find that cosplayers are intimidated by finding the right materials," Miller says and goes on to mention that about 60 percent of creating a costume is just finding the supplies. "Cosplay in a Box" takes that out of the equation.
"Just Cos" is located at 3700 Osuna Road NE, STE. 505 Albuquerque, NM 87109. It is open Tuesday – Thursday from 11 a.m. to 6 p.m. and Friday and Saturday from 11 a.m. to 8 p.m. Class schedules, open workshop times and other information can be found online. "Just Cos" will also be holding a Halloween Party Oct. 31 starting at 3 p.m. with an entrance fee of $5. There will be games, snacks and a costume contest with first, second and third winner prizes.