Tags
Related Posts
Share This
Visiting Artist: Photographer Jade Beall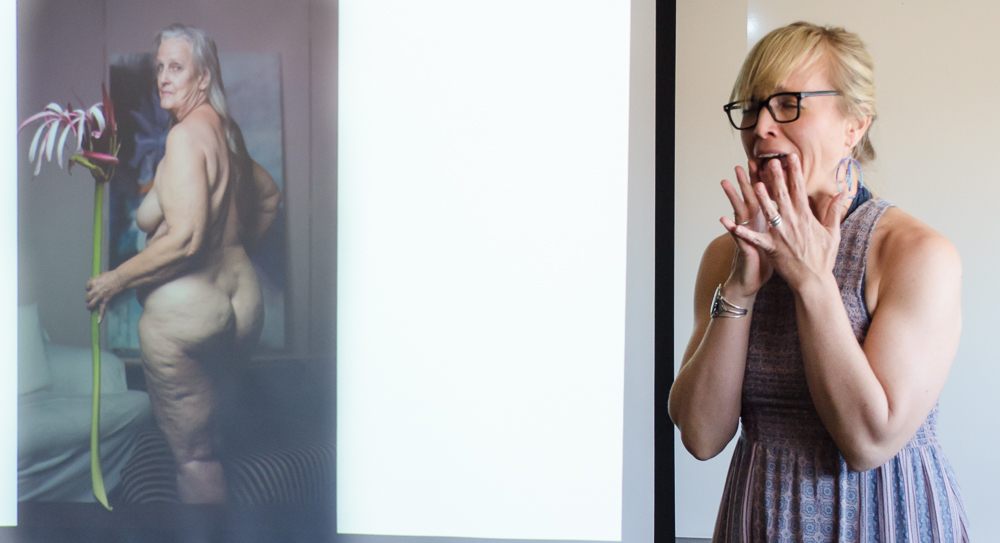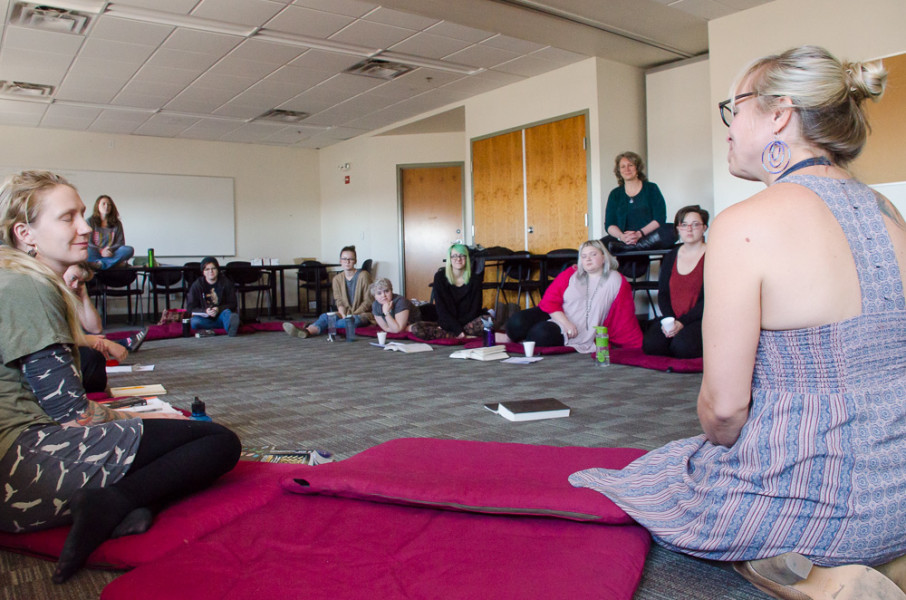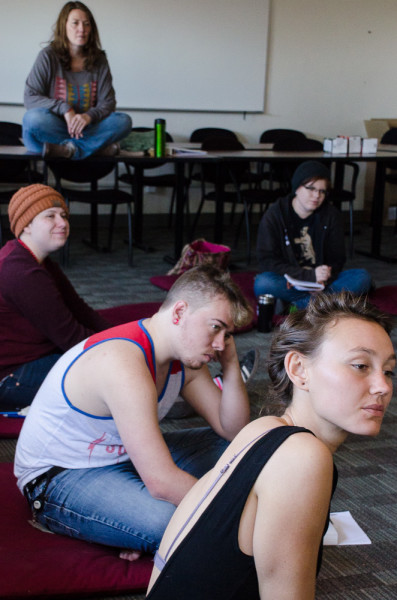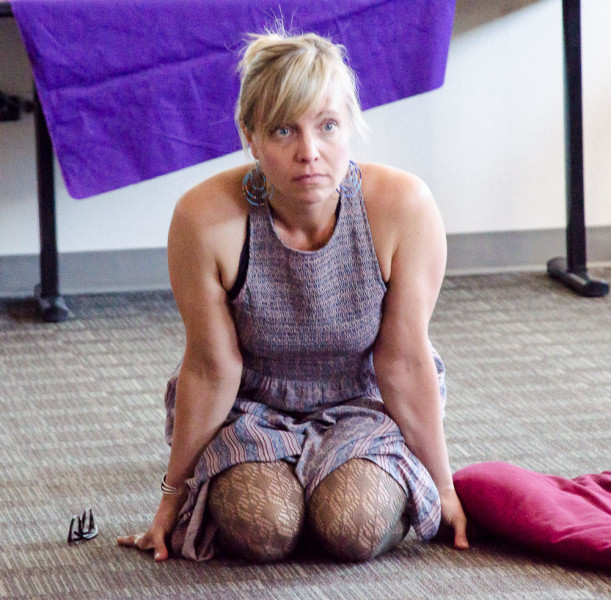 It had been a couple days since Jade Beall had given birth to her son Sequoia when she slipped into a depression about her body. Her baby bump was still prominent after giving birth—something that even mothers don't realize occurs until experienced, and some baby bumps don't dissipate for longer. In response to her own doubts and shame (of her body), she photographed herself. She then posted the photograph on Facebook, and the subsequent responses prompted Beall's powerful projects themed around body positivity, including her website.
On Feb. 12, Beall visited SFUAD's Liberal Arts class Archetypal Psychology 2, and conducted a presentation similar to her 2013 TEDxTucson talk. Both in the video and in her presentation to the Lib Arts class, she chronicles the timeline of her two main projects. Her first project consisted of photoshoots with mothers of various kinds: shapes, colors, sizes, etc. Her book, The Bodies of Mothers, was published in May of 2014, and can be purchased via Beall's website.
From Beall's success, another project was born. A Beautiful Body Project is on its way to becoming a non-profit organization, according to the website, "with a mission to be the largest source of recorded women's voices about their bodies and their lives in the world, through unretouched images, videos, podcasts, and written essays." The website also indicates that, "24 female photographers, videographers, and journalists in seven countries have already joined founder Jade Beall" in this project, and many more have applied. On the A Beautiful Body Project website, photographs, short stories and poems explore all sorts of themes—from eating disorders, C-sections, sexual abuse, self-esteem, and more.
"Being vulnerable brings power," Beall says to the class, and this is proven again and again as women find their own power in being photographed, seen online and in Beall's book. Her work brings to light the aspects of body we don't otherwise see, or that which it is assumed we don't want to see: stretch marks, baby bumps after birth, rolls of fat, cellulite, breast feeding, etc. It's powerful work for many women, and has inspired women online and in real life to take back their power and shed shame of various kinds.
"Through sharing her own journey, Jade empowers young artists to redefine and expand their consciousness as it relates to beauty, power and self-acceptance," says Liberal Arts Chairwoman Corine Frankland, who co-teaches the class and booked Beall's visit.
Shanna Marsh-Martinez, the second professor of Archetypal Psychology 2, noted that Beall's work "inspires us to live more fully in and embrace the sacredness of our bodies."
Both Franklin and Marsh-Martinez are somatic polarity therapists and professors at SFUAD, and work with the body in a scientific, spiritual and psychological approach that's similar in outcome to Beall's work.
After presenting a PowerPoint to the class, Beall sat on a cushion on the ground to meet with the students. Beall opened up discussion to questions, comments, ideas and inspirations. Students discussed body types and personal stories of dealing with fat or health shaming, a common phenomenon found especially online. Beall was surprised, too, when she found a vast majority of commenters on her Facebook page were positive and encouraging. It all goes back to one of her main goals, "[I want to show] full-faceted women—fragile and strong," says Beall.
Since blowing up the internet (especially social networking sites) Beall has received emails and calls from women all over the world. She has shot women of all ages, colors, sizes, and sexual orientations. She has dedicated her art to empowering women's bodies, but notes that "women and men are so in this together." She emphasizes that while she may namely photograph women, positive social change comes from everyone working together.
Nikolae Thomas, a junior in the Creative Writing Department, and the only male in the class, says, "I have the utmost respect for her and her work… It's an admirable project."
Bealls relates that many women upon their first shoot believe they aren't "worthy of being photographed," but once the photo is on Facebook and other women celebrate her courage, Beall notices that those same women who were so afraid and ashamed now move through the world with a new and noteworthy confidence: They don't cover themselves up in armor—they accept and appreciate their bodies as they are.
One woman Beall speaks about with such love is Esther. Esther is her oldest subject, an African-American woman in her late seventies. Her photograph is one of the most famous from Beall's collection. Once Esther's photo went up, Beall's own mother decided she too would like to be photographed, even though she had previously refused. After Beall's mother,  her mother's best friend then wanted to be photographed, too. Beall wants women "to feel free…to not ask for permission." Once one woman pushes through her own fears, other women notice and want to do the same. This is part of the power of social change via art.
"A lot of people are terrified to break down [societal] structure," Beall says, and one of the ways we do this is by not only being photographer but by showing people everywhere that we're all different and we're all the same. This is one way "we can rise up and lead," she says, knowing herself that "it's scary to say 'I love me.' Loving yourself is a practice."