Tags
Related Posts
Share This
The Annual Juried Show: "Blind Faith"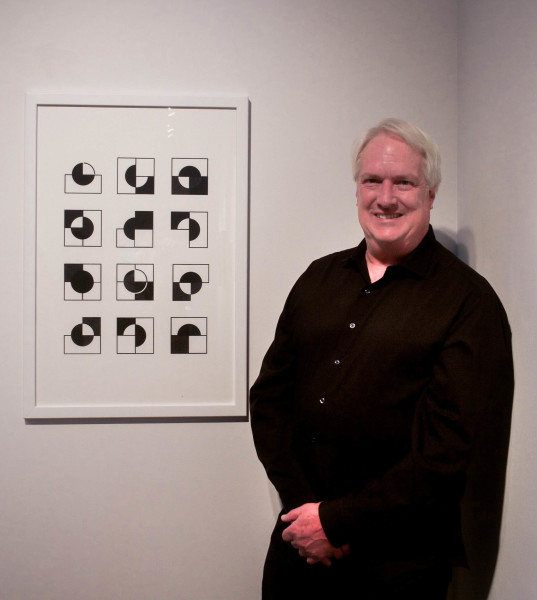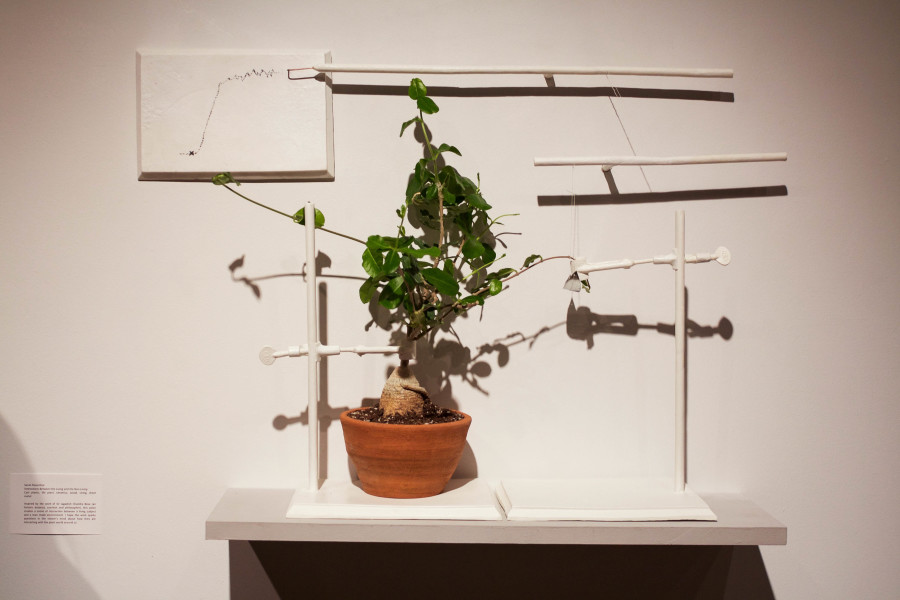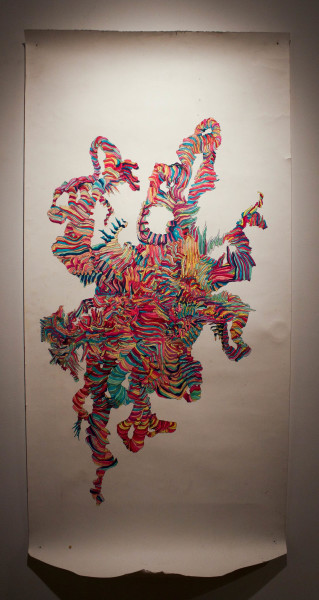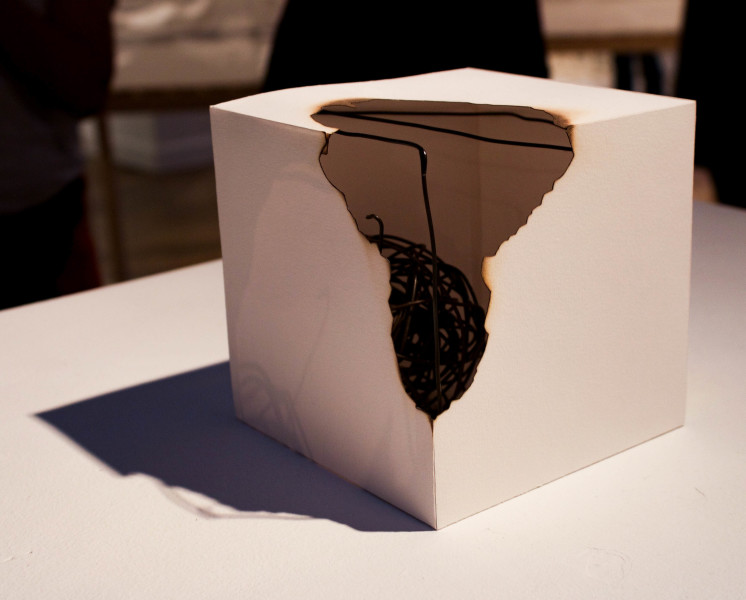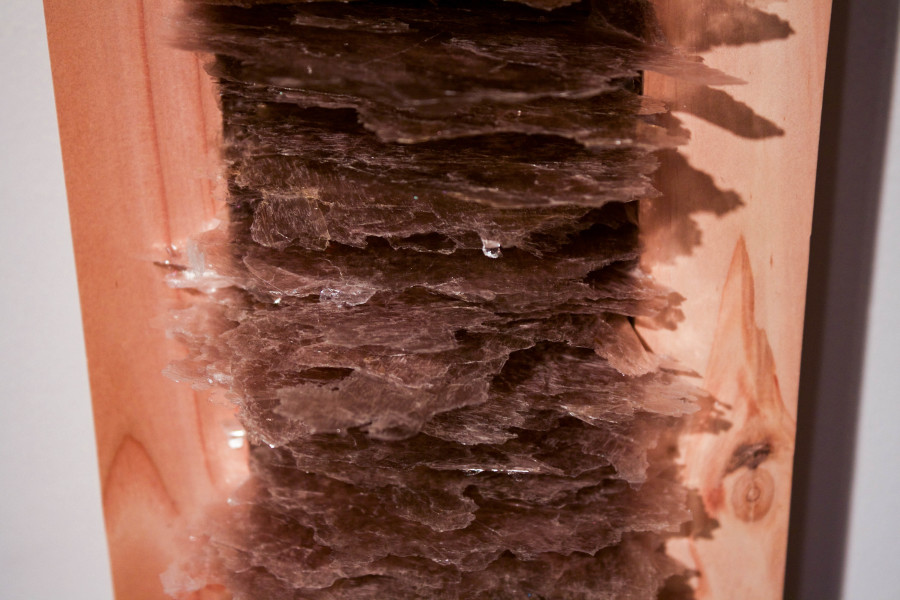 The Wade Wilson Art Gallery in downtown Santa Fe goes out with a bang as it hosts its final show: the exhibition of Santa Fe University of Art and Design's Annual Juried Show, "Blind Faith," opened last Friday on Feb. 19. Inside, the small gallery is filled to the brim with student work from sculpture and video installations to paintings and portraits. Art students and community members alike come to schmooze, holding little bottles of water as they make conversation with each other and look at the artwork.
"I don't feel anything but joy about this," says Wade Wilson, owner of the Wade Wilson Art Gallery. "I know that's a very personal thing to say, but I love collaborating with the university."
Wilson got his first gallery job in 1993. Since then, he's been working in various art galleries around the county, putting on shows and selling artwork. However, due to Santa Fe's unique contemporary art market, Wilson has found it challenging to keep his gallery and business afloat.
"If any dealer tells you they're doing great, they're probably not telling the truth," he says. "The Native American Art, the Western Art, the Tribal Art, things like that seem to flourish out here, but it's really hard to get contemporary art to sell." As a result, the gallery will be closing after the Juried Show.
In spite of these financial hardships, Wilson generously opened his space up to the Studio Arts department for their Annual Juried show before closing. "This gesture," says, Linda Swanson, Dean of the School of Visual and Communication Arts, "is very much tied to his passion for developing the work of young artists."
"I feel really lucky, and very honored, to have gotten two pieces accepted into this show," says photography student Pam Houser. Her two photos chosen for the show are also part of her senior thesis. Although the show mainly features Studio Arts students, it also features work from photography, film and graphic design.
While this show is normally held in fall, it was changed to the spring to take advantage of the opportunity. According to Swanson, hosting the exhibition off campus at the Wade Wilson Art Gallery was an unusual but exciting experience. Current students, as well as 2015 fall graduates, were allowed to enter submissions so they could participate. Because juried art shows are very much dependent on how the juror responds to individual pieces in the moment, students don't know whether or not their piece will be picked for the exhibit or not. Students submit work in blind faith that the juror will like their piece enough to select it. The juror must also trust her selections will create a show with a stimulating presence.
The show, aptly called "Blind Faith," was such a public event, Swanson couldn't help but take it one step further by asking Lucy Lippard, internationally celebrated and influential art critic, writer, curator and activist to jury the show. This was not only great exposure for the Studio Arts department, but a great experience for the students to have their work be recognized and assessed in a more expansive way.
"We want to give our students professional experiences and showing their work, publicly, is part of their professional experience," Swanson says.
Showing their work in exhibitions gives students the opportunity to receive more expansive feedback from professionals as well as people who just happen to wander into galleries on the street. It allows students to gain different perspectives on their work, which is extremely important for the critical development of their art. But beyond receiving critique from strangers, publicly showing work allows students and the faculty that supports them to celebrate their hard work.
Swanson speaks fondly, not only of Wilson, but also of the students in her department, expressing how proud she is of them for being able to work together so well.
"There was wonderful industry over there [at the gallery] to get the show up, and students pitched in to help each other when it was needed," she says. "They are very ambitious towards their work, but not at the expense of others. All it takes is for someone to say, 'I need help' and they're there."
Although the Wade Wilson Art Gallery is closing, Wade Wilson Art is going to continue in a private venue, as Wilson plans to remain in Santa Fe and sell artwork from out of his house. He hopes to continue working with Swanson and collaborating with SFUAD in the future.
The Annual Juried Show can be viewed at Wade Wilson's Art Gallery, 217 W Water St, Santa Fe, NM 87501, will be on display through March 11.