Tags
Related Posts
Share This
Senior Readings
The Creative Writing and Literature Department's Senior Reading series has begun, as the latter half of the spring semester is under way. All seniors in the CWL program are given the opportunity to have a collection of their work from their semesters at SFUAD published in their very own book. On March 29, the first batch of three CWL Seniors read excerpts from these collections to an audience CWL faculty, students and friends.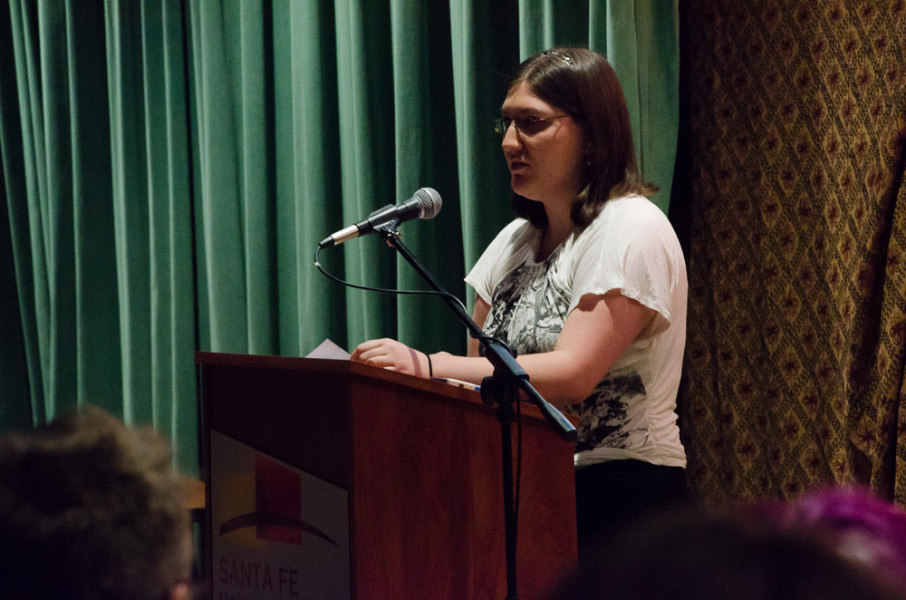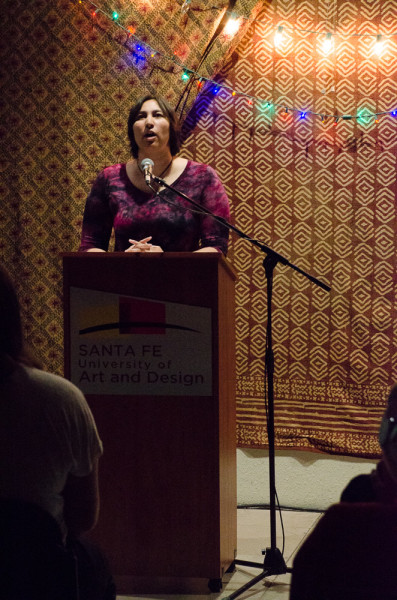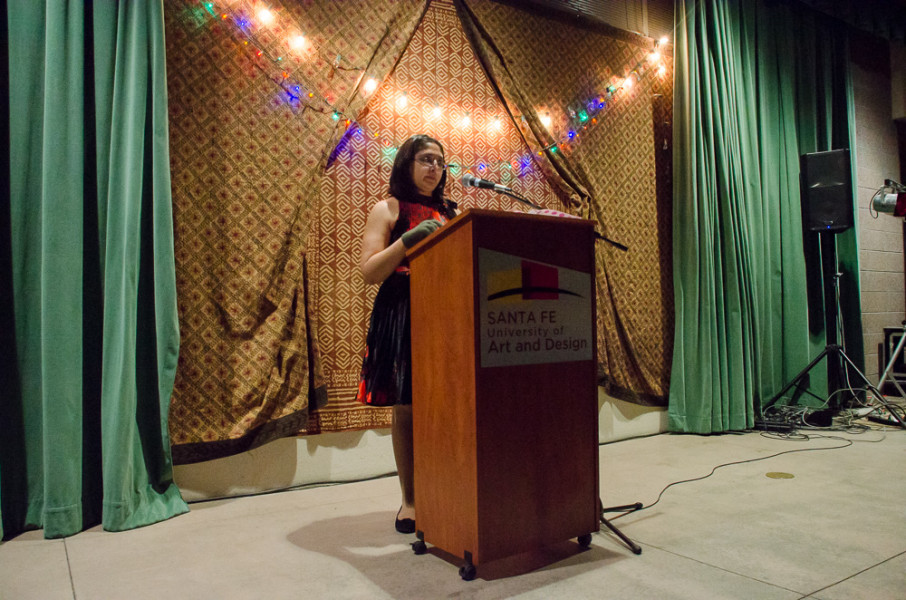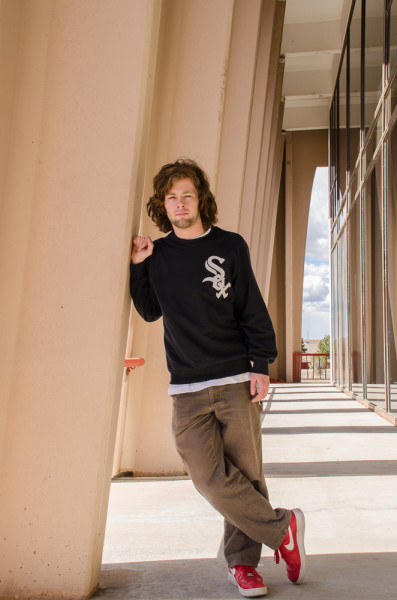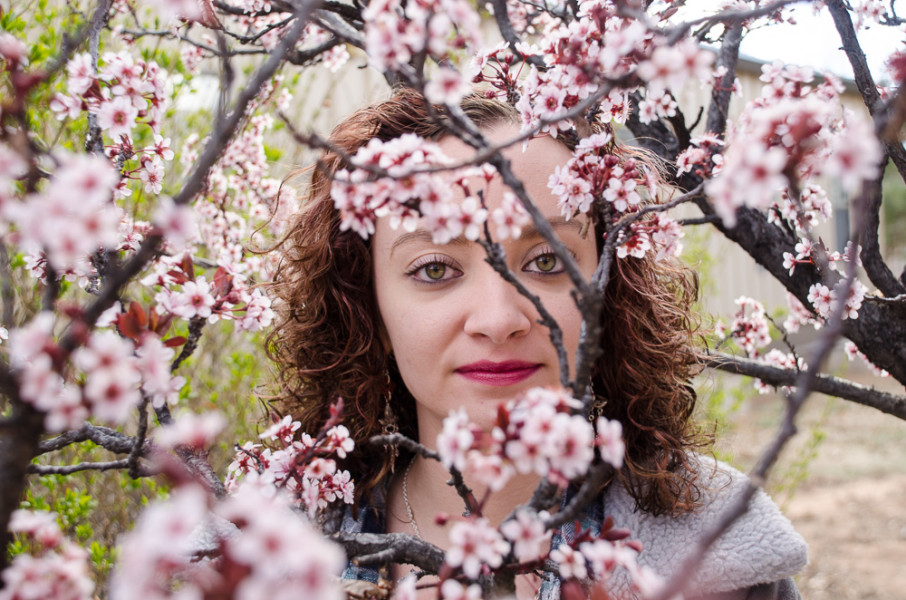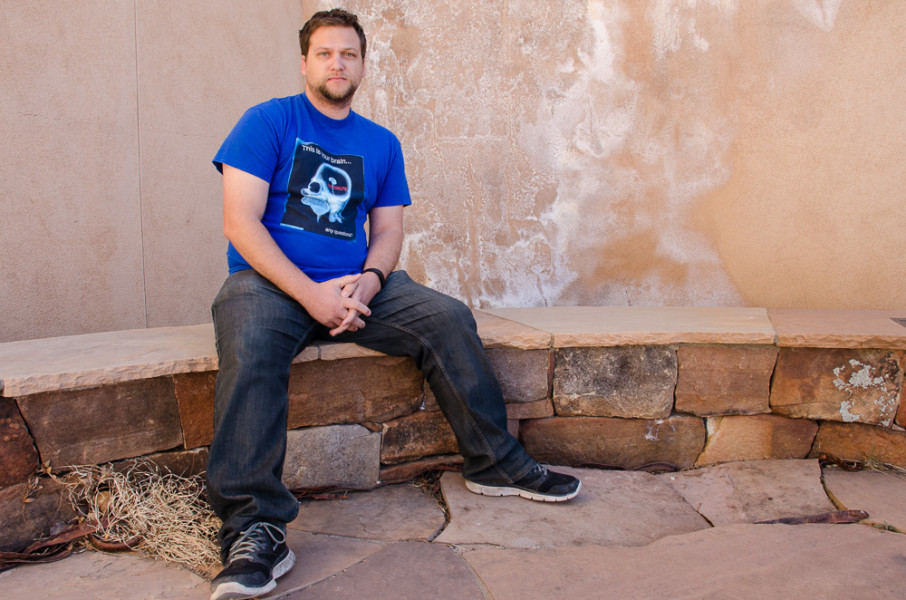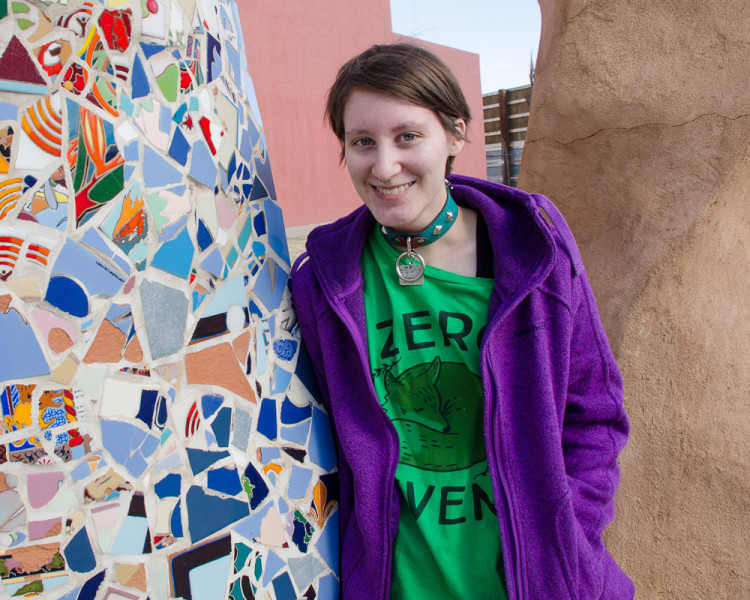 The first reader, Allandra Kelly, read work from Black Noise, her book about the inevitability of fate and, by extension, death. The title refers to black noise being the sound of silence. The reading selections for the night exemplified this theme as she read poetry that focused heavily on the sonic elements of poetry, as well as highly sonic prose. Kelly's work also subverted narrative, moving by association rather than linearly, with some of her work in the tradition of Gertrude Stein's highly associative work, Tender Buttons.      
Next, Vanessa Loya, whose book was in a similar thematic ilk as Kelly's, read from Against the Inevitable, a short story collection addressing the inevitability of death. Loya's work was uniquely individual in her use of highly visual storytelling. The stories moved linearly, whether down into the basement of a double-murder crime scene or through a science fiction scene of the protagonist fleeing an alien invasion. Each was dedicated to a traditional narrative arc and to a visually descriptive style.  
Senior Rosario Neria closed out the night with excerpts from her book Black Fur and Restless Nights, a collection primarily of poetry that revolves around themes of loneliness, rest and struggles with anxiety and depression. Neria's work utilizes central images to communicate her message, whether it be by rain, pillows or the recurring motif of a black wolf. Her work is immersive, taking the reader inside an emotional landscape with a central image as the vehicle.    
Their thoughts at the end of the night had one thing in common: nervousness and relief.
"It was really nerve wracking," Loya said with a laugh. "I'm really excited that it's done."  
Neria says similarly, "I was scared, but it's a really good learning experience to read your work in front of an audience."
Creating their books is widely varied experience for CWL seniors, who take primary responsibility for selecting their works and creating the manuscript.
"It involves getting together a manuscript of the material," says upcoming reader Andrew Koss, "not necessarily your greatest hits, but stuff you feel like that might work together. For myself I tried to put things in that didn't always necessarily fit. And part of figuring out what works and what doesn't is actually workshopping it in class."
As for the specific content, that can depend on the writer's habits as well.  
"A lot of the content in the book is pieces that I've been working on for a while," says senior Liz McKean, "most of it stories and poems I've worked on the entire time I've been here…some of the students have written stuff the week of, but for me it's definitely been more cumulative."
This experience is different than, say, senior Josh McGuire's experience, which he describes as "pretty hectic".
"I tried to write some things over winter break that I was interested in, and a lot of them didn't turn out," McGuire says. "I also took a year off before coming back for my senior year, so most of the things in the book were written in my year off, or over winter break, all in a pretty short period of time."  
The manuscript takes on its own life after selecting, drafting and revising, as individual themes begin to emerge.   
"When I submitted my manuscript to workshop I didn't know really what themes I had going on," says McKean. "A lot of my pieces had to do with placing a certain amount of importance on objects. So, a lot of the book revolves around certain objects that hold a specific meaning to a character."
For Senior Cris Galvez, there were themes of the body.
"I guess there are a lot of themes of the body being distorted due to bad things happening," Galvez says. "My characters go through a lot of physical body changes depending on how their relationships with other characters work out."
These experiences varied from McGuire's, whose work features a "passive observer", homelessness and garbage, which varied from Koss' thematic emergence of homoeroticism and mental health.   
"It's a lot of work," says Mcguire, "but it's fun. Like anything else, just do it."
The next group of CWL Senior Readers are Liz McKean, Cris Galvez, Andrew Koss and Josh McGuire. They will read at 7 p.m., Tuesday, April 5 in O'Shaughnessy Performance Space.