Tags
Related Posts
Share This
Welcoming the Photography Freshmen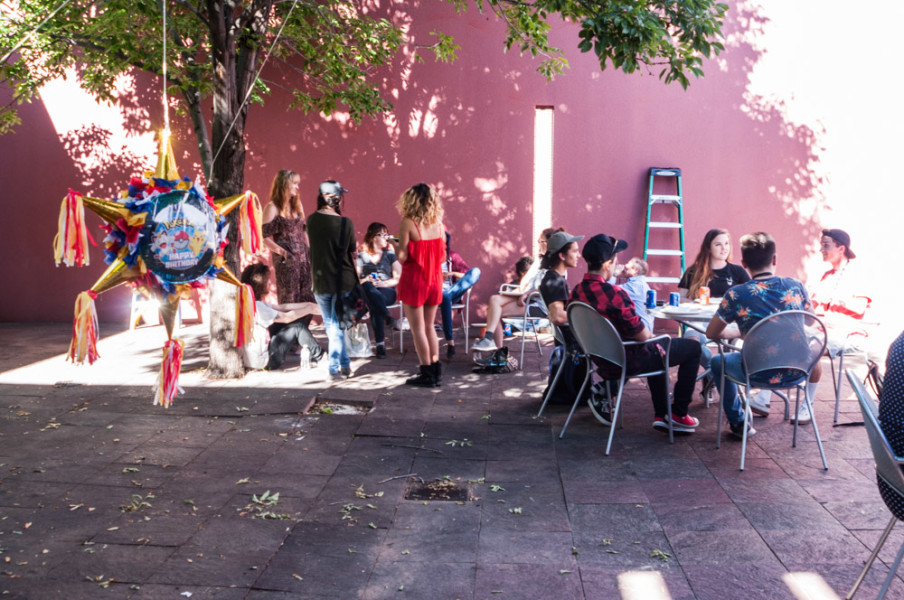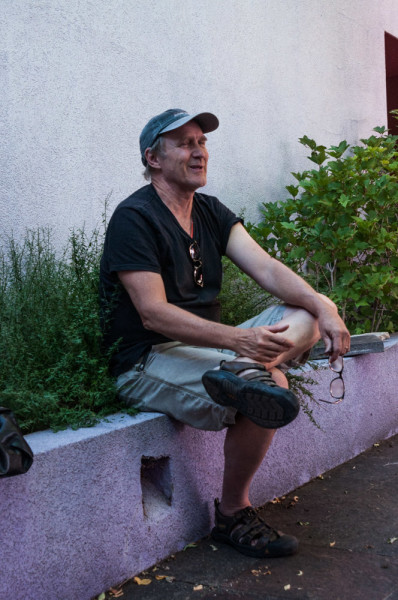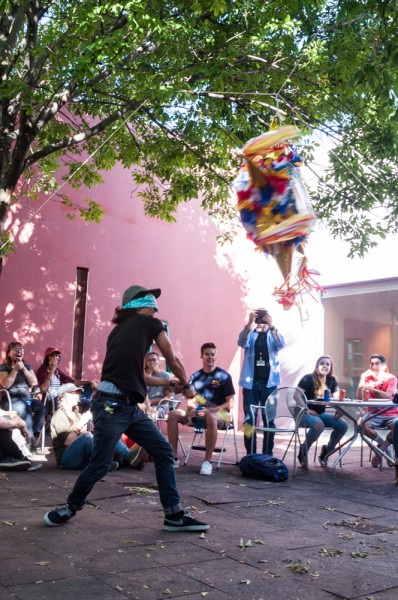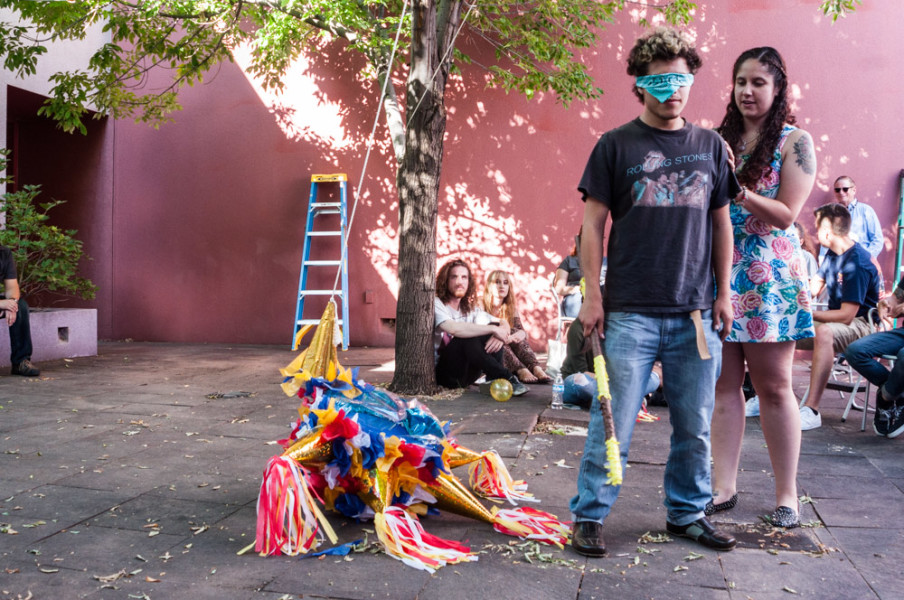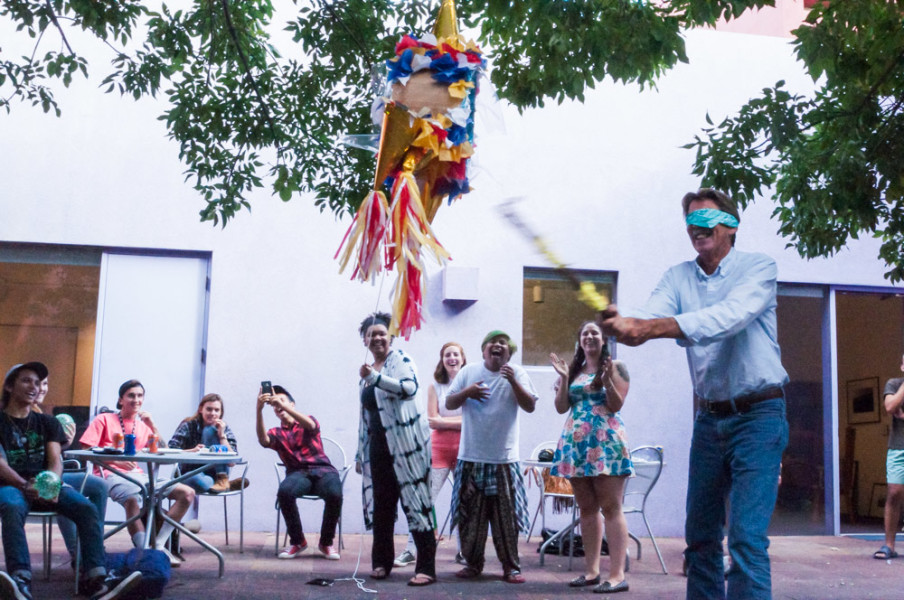 Photographers have lots of fun. On a warm, Friday afternoon in early September, on the Marion Center for Photographic Arts patio, incoming photography majors were welcomed into the department with open arms and a barbecue by their upperclassmen. Technician Chris Nail stands at a large, silver grill in the corner, cooking hamburger patties and hot dogs, as students cluster around tables to chat.
"I've always really liked photography," says Eduardo Rocho. The freshman, originally from El Paso, Texas, was born between the border of the United States and Mexico. After hearing about Santa Fe University of Art and Design, he decided to apply. "I heard about [the school] and thought it was really neat. I'm really excited to be here."
Courtney Grover, another freshman, was equally excited to attend SFUAD after hearing about it at a college fair at her high school.
"I got into photography after my sister did," Grover recalls. "She wanted to be a photojournalist, so I've been into it since I was about 12 or 13. I'm really looking forward to learning everything I can about photography."
Tony O'Brien, chairman of the photography department, pulls a large, star-shaped piñata with a cardboard cutout reading, "Happy Birthday! Pokemon!" on it over the branches of one of the large trees planted in the middle of the patio. The piñata contains small rubber balls and candy.
"This is an opportunity for the new students to meet upperclassmen and instructors," O'Brien says. "I'm looking forward to getting to know them. I hope the party is a good first step in helping them integrate into the department—their home in a new home."
Ashana White, a senior photography student, stands by the refreshment table with her plate. She has been getting to know the new students in her department and is excited for them.
"Always remember to back up your stuff. You need a hard drive, and then a hard drive for that hard drive because it's really easy to lose photos," she advises. Then she grins and says, "Oh, and I know this will sound crazy but, if the printers aren't working, give them some love. Pet them; tell them they can do it. They'll understand."
Raymond Mocho, a freshman from Albuquerque, has wanted to be a photographer ever since seeing photojournalist Steve McCurry's portrait entitled "The Afghan Girl."
"It affected me in ways I can't even explain," Mocho says. "Photography has really helped me to get out and meet people."
Like Mocho, Juli Patel is also from Albuquerque. She also wants to be a photojournalist.
"I've enjoyed photography for as long as I can remember," Patel says. "I decided to come here because it's close to home, but not close enough to smother me."
Eric Swanson, who has been teaching in the photography department for three years, has always been passionate about creative people working to make a living. He wants the budding photographers to realize that going to school to study photography is only the beginning of a life-long learning process.
"Photography is always changing," Swanson says. "You have to really love it, it has to become your life, and you have to learn to apply your creativity to your life. Learning how to learn is the most important thing because everything changes very quickly. So it's an endless learning process."
More students filter into the patio from the inside of the Marian Center. Most of them flock to the refreshment table or poke their noses into the corner to see if Nail will melt a few slices of cheese on their hamburger. Among them is Heather Suarez, a freshman who is has been into photography since her sophomore year in high school.
"I like old black and white film photos. I've never been fond of digital photos," she says. "I wanted to get out of my comfort zone and I liked the environment. This school really seemed to care."