Tags
Related Posts
Share This
Stanford Letter Presentation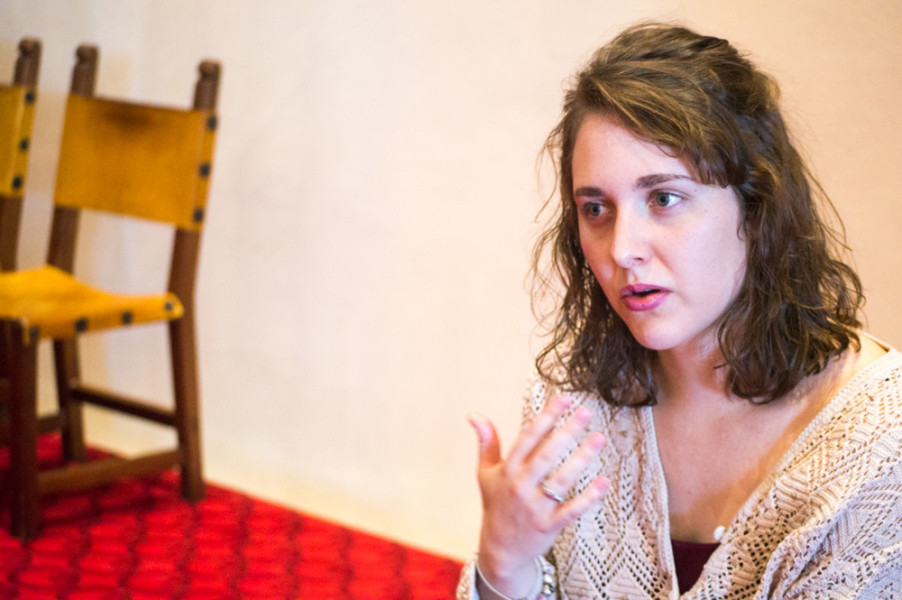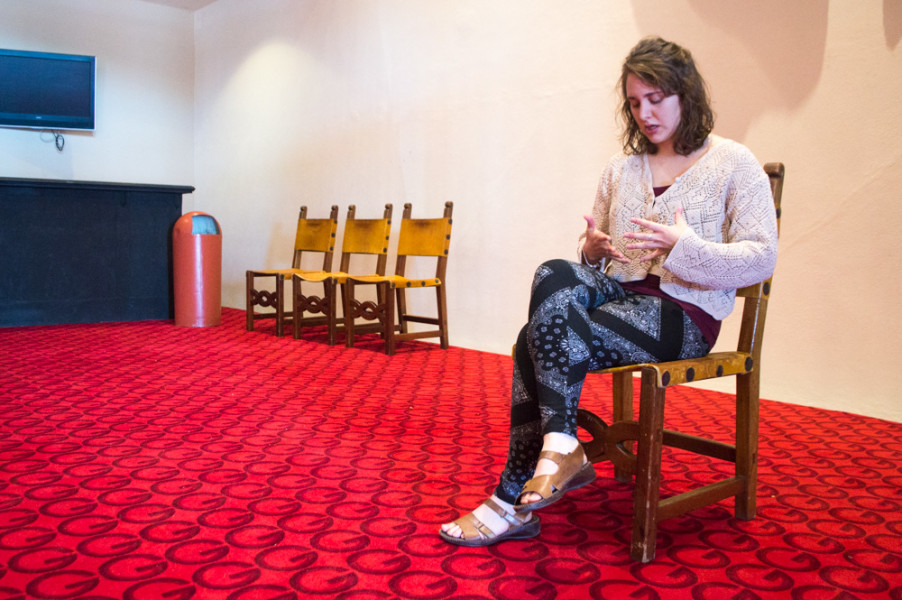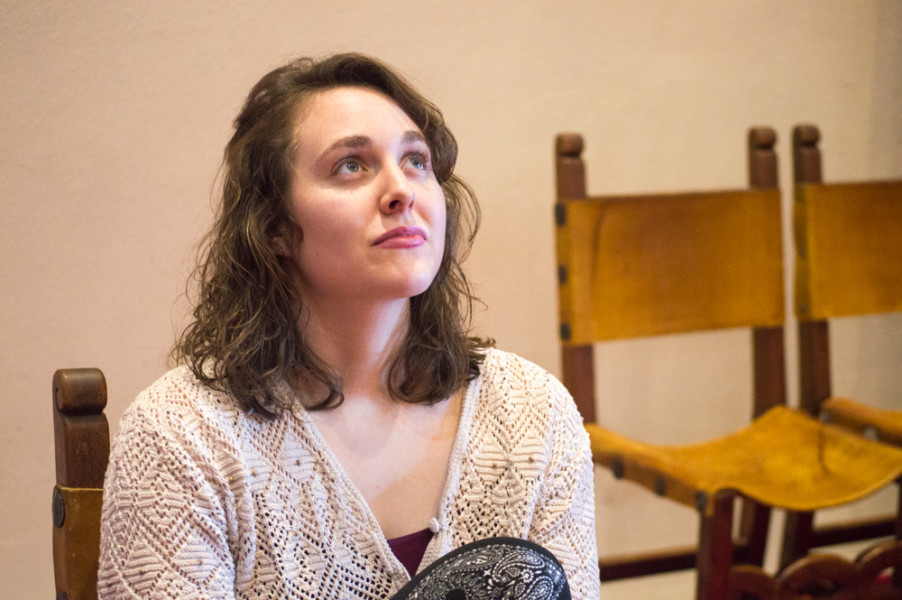 "Your Honor, if it is all right, for the majority of this statement I would like to address the defendant directly," With that, senior acting major Mira Weidman began an intimate and emotional journey with her audience through the lens of a victim of sexual assault. Faculty advisor Jon Jory's selection for the second of the Get a Room! The Room Plays series merged nontraditional theater with topical importance, especially on a college campus. Stanford University Rape Case: The Victim's Letter In Full, was a reading of the anonymous victim's 23-page statement during the sentencing phase in court, after being assaulted by Brock Turner while intoxicated at a party. Weidman, who had been working to memorize the statement and perform it in a monologue format, took a seat in front of three separate audiences on Sunday, Oct. 2 and spelled out what it means to be a victim of sexual assault without a voice against her assaulter.
The monologue itself ran short of an hour as Weidman sat in her chair, slowly making eye contact with every individual in the three small rows and utilizing precise body language or vocal tones to bring the statement to life. The tension in the room was brought in due to the connotation of the subject matter, but it was dissolved with Weidman's calm and contained demeanor. By channeling the desperate and perplexed energy of the statement, as well as the strength within the victim's forgiveness, the room was moved to tears and a charged standing ovation by the parting words, "To girls everywhere, I am with you. Thank you."
Outside of her powerful and emotionally draining performance, Weidman is just as commanding but with a slightly softer edge. She explains that before Jon Jory emailed her about taking on the piece, she had been following the case itself very closely. Weidman feels personally invested in the subject matter and the need to talk about campus assault openly, for both male and female students. Luckily, that is the precise reason why Jory chose this to be performed in the first place.
"Millions of people have read it online," Jory says with honest confidence. "The victim has wanted to be heard, and this is just another way to be heard."
The duality of the letter's accessibility and taboo created a need for a delicate approach in Weidman's case, something more sensitive than the average performance.
"I felt the only way to connect with this piece was to be completely vulnerable to her words," Weidman says. "I honestly didn't know if I was going to be able to do it, but that's what this whole piece has been. I didn't know how to approach it, so I just did it."
The entirety of the statement is already a gigantic task for any actor, as Weidman understood the moment she began to work with it, feeling the burn mainly in the triple performance on Sunday.
"Amazingly, it kept getting better and better each time, which I was not expecting. I think it was because of how open the audience was to it." Weidman says, repeating the theme of the necessity of vulnerability between her and her audiences.
The statement itself is an explanation of the experience of the victim above the drama of the court and vindication of her attacker.
"She really wrote something that was just her and her experience. It wasn't preaching or ranting, or anything like that. It was just her story, and that's how I approached it, to tell just her story." Weidman says. Her delicate handling of the statement, almost underplayed in emotion, created an effective and reliable narrative that helped the audience through the difficulties experienced by the victim.
The performances may not have affected audiences as deeply as Weidman herself, but the exhaustingly emotional journey brought audience members to recount their own experiences with Weidman, along with hugs or messages later that evening opening up to her and the beacon she became.
"What I really wanted was to feel open to have that experience and talk about it," Weidman says. "If you talk about something and it's out in the open, there's the possibility of change. That's what kept me going through all of this."
She is sure to outline the difference between blame and education, or general information, about sexual assault or rape on college campuses nationwide.
"I don't want this to be a blame thing, and I don't think she wanted that either," Weidman says in reference to the victim's letter. "It's more about awareness. It does happen on every campus, and there needs to be a better process to deal with that."
Luckily, it seems her audience was right there with her, paying close attention to the message of taking notice for the victim. Aly Isayif, senior acting major and audience member, received Weidman's intended message successfully.
"I think the presentation of the letter opened a lot of people's eyes to the effects of sexual assault," Isayif says. "I saw person after person come over to [Weidman] after the show and give her a hug. So, it definitely made a difference, even if it's a small one."
Isayif also seemed to not read blame from the performance; rather a focus on empowering the victim rebuilding self worth.
"I know a few people who have been in a situation similar to hers, including someone within my own family, and they are afraid to talk about it," Isayif says. "They even felt ashamed of it, and blamed themselves. To me, that is heartbreaking. People need to hear this, whether they relate or not."
On the bottom of the program, there is an addendum that says: "The presentation of the victim statement includes graphic details of the rape which may be disturbing and emotional to the listener." While this may be a necessary warning for those who were unwise to the case or the perils of sexual assault, Weidman's performance transcended such concerns by landing instead in the territory of strength and hopeful education. Audience members will ideally carry the performance with them indefinitely, knowing there is change to be made and they themselves can make that change.