Tags
Related Posts
Share This
African Dance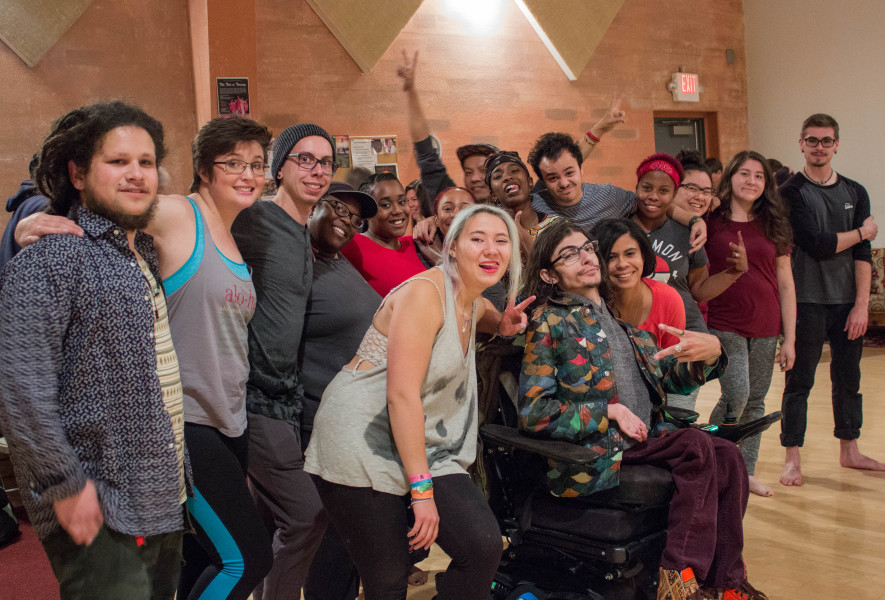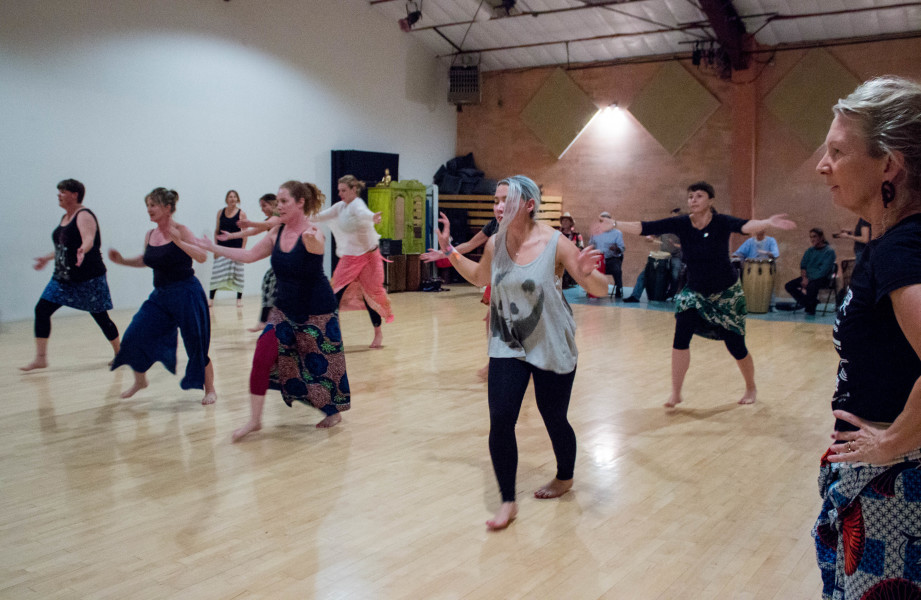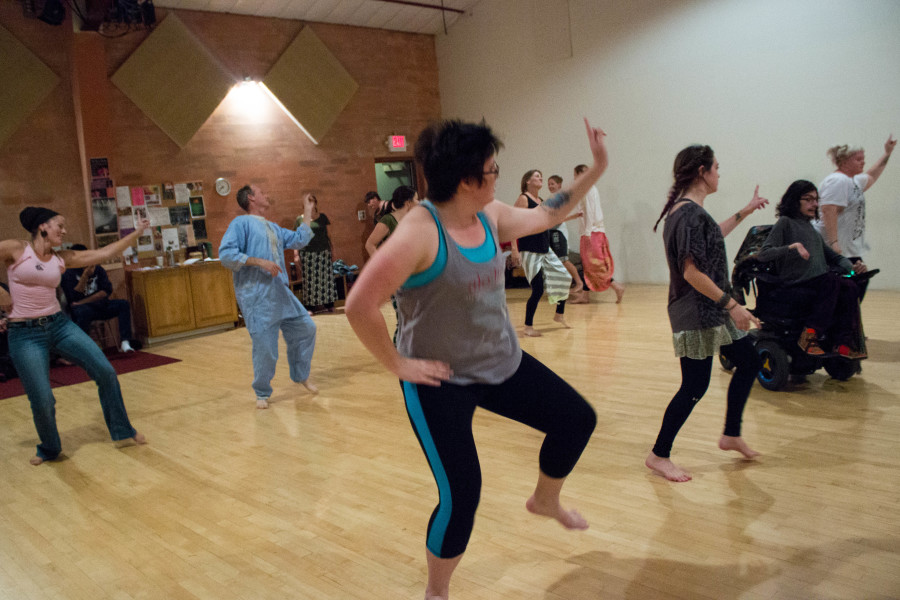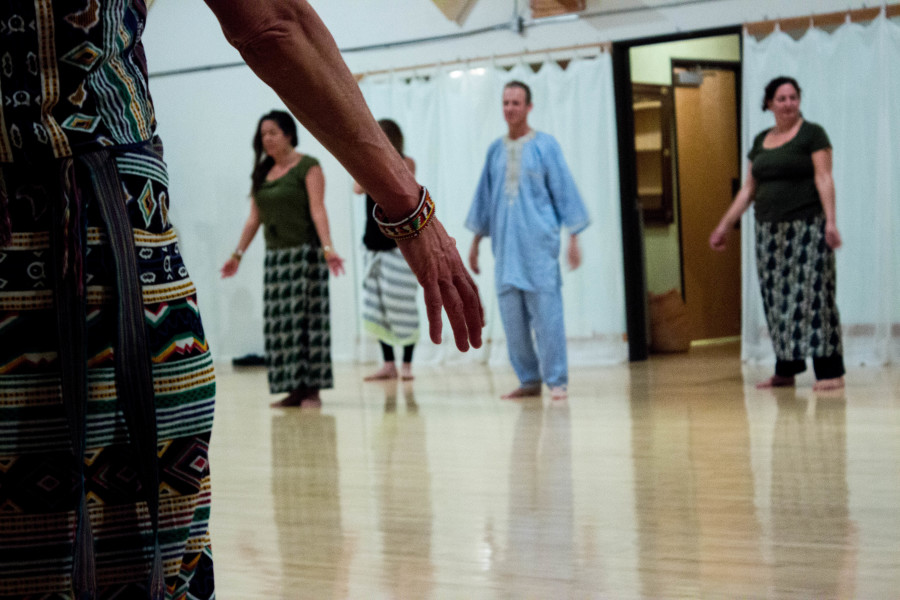 The night kicks off with a simple ritual. People of all shapes, sizes and color lineup to dip their fingers in an ornate bowl of water, swipe their hands from left to right across their face and flick the water behind them over their shoulder. "Leave the outside outside," Elise Smith Gent says. After the last person has discarded their distractions, the lesson can begin.
With 30 years of teaching experience, Gent offers the Santa Fe community the opportunity to experience a different kind of cultural dance. Three classes are held each week at the Railyard Performance Center, each exploring West African and or Haitian dances. Caroline Haughton, an instructor at Santa Fe University of Art and Design decided to invite her classes to join Gent for her Monday night lesson.
The class begins by forming a circle of bodies. "[The circle] is a big part of so many cultures," Gent says. She emphasizes the importance of how both the circle and African dance emphasize community strength. When she leads the class she is loud and her movements are fast but the energy and joy in the motions are accessible by even the most inexperienced dancer. She encourages the class to smile.
Chassity Coleman, a sophomore Business Art Management major is grateful for the chance to try the inspiring and for some, spiritual lesson. "I enjoyed it even though I [am] very out of shape," Coleman says. "We have a mixture of different races in our class. I think [it's about] understanding where everyone comes from, their beliefs, and their morals."
Gent then gathers everyone into lines to begin performing a Haitian dance known as Ibo. "What makes the art of dance inspirational is knowing the history behind it all," Coleman says. Ibo utilises motions that mimic being shackled and chained. As the dance progresses, the motions become wider and ultimately emulate freedom. "They turned something so tragic into an artistic art form."
Charlotte Renken, a junior Creative Writing and Literature student felt the dance class played a vital role in her African American Culture class. " I think it's important to go back to Africa when you're talking about African American History," Renken says. "You need to understand what sort of culture was ripped away from slaves brought to the US and how the ripples of that affects the African American community even today. You have to start before the injustice to truly understand what was lost."
As the class progresses, it is difficult to tell at all that most of the participants have never performed Ibo before. Its beauty comes from the authenticity of how the students feel. While Ibo may have very old roots, the resistance to oppression and desire for freedom is very current. As the movements get more open, the students embrace each motion naturally. "There's something about it that's incredibly spiritual and freeing," Renken says. "The class felt like a release after a really stressful semester."
For Coleman, participating in such a performance is just another wonderful experience she has had access to thanks to her African American Culture class. "I never truly sat down and learned about my history.," Coleman says. "To know all the things I have accumulated in the past couple months while taking this class is mind blowing. [This class enables us to] become more aware of why black people struggled and why we are still struggling today."
Lessons cost $15 and last for about two hours. Find out more details on the Santa Fe Railyard Performance Center on their facebook page.