Tags
Related Posts
Share This
Twelfth Night
In a time when there doesn't seem to be much to laugh about, the Performing Arts Department proudly delves into the homestretch of Twelfth Night, a mischievous comedy by William Shakespeare in which an ill-fated shipwreck lands protagonist Viola in a position where she must act as her brother, Sebastian, in order to adapt.
The palpable excitement of the cast's first rehearsal on stage is indicative of the world they have been dutifully constructing, starting with the pastel levels of the set meant to bring the audience a 1950's French ambiance. Backstage was no different, with actors serenely engaged in the blocking process, waiting in the wings for their chance on stage under the watchful eye of director Brian Gillespie.
Though most casts for productions find a sense of family amongst each other, the cast of Twelfth Night all had a common statement to make about one another, which is that their enthusiasm for the production has led them to be a dedicated unit.
"The cast is so excited about the show! They're ready to work, excited to work," stage manager Kara Zotigh says with a smile. "We started rehearsals on Oct. 3, and they were so excited that we had to do a pre-read through of the show, so we set up a read through, before the first read through, so they could start working on it."
This cohesiveness trickles down to the process of tackling a Shakespeare production, as reflected by the actors and their positive frame of thinking. Senior acting major Rome Arrey and Junior acting major Lee Vignes play the closely entwined roles of Antonio and Sebastian, leading them to treat the characters with intense thought and care.
"It's a commentary on that time and how people experienced those things." Vignes says, in response to the question of how Twelfth Night melds together with the themes of social justice and awareness seen in other productions this semester. It is, after all, a play focusing on the malleability of gender and gender roles in society.
"It's just in a different world," Arrey says. "People escape to that different world but still should be able to make connections with what's going on in their lives."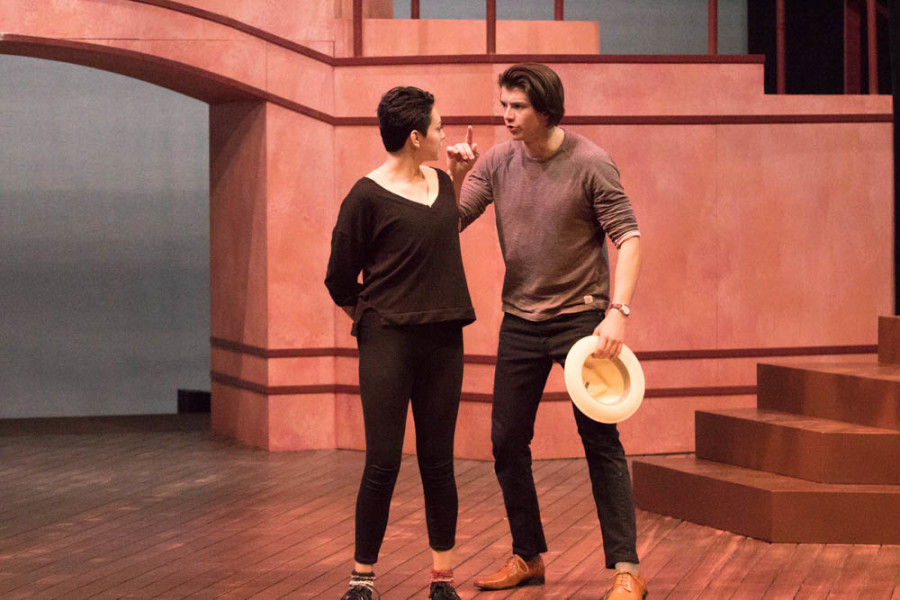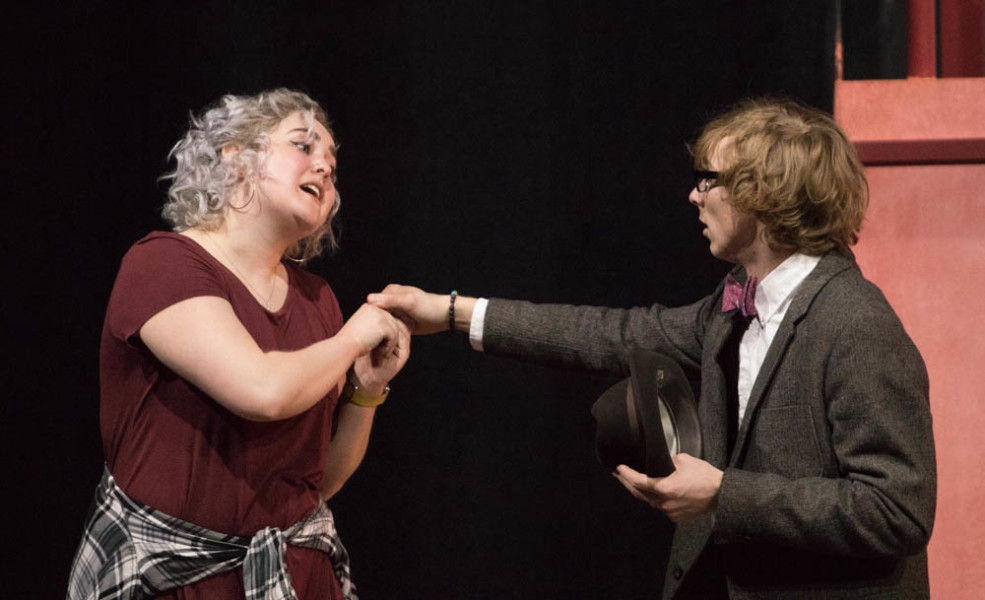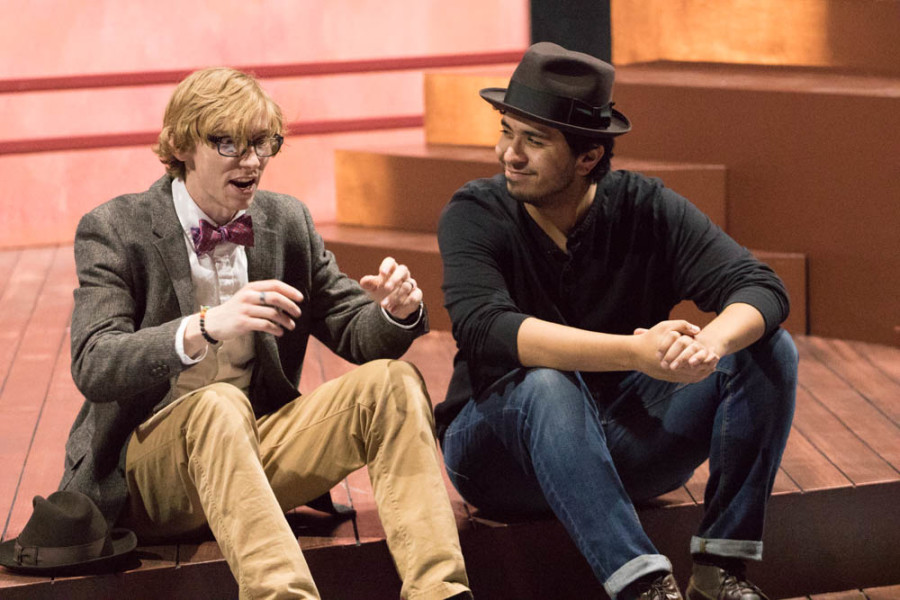 This specific world is one splashed with French rock songs and whimsical colors, suiting the lighthearted nature of Twelfth Night. John Dadi, junior acting major, took a moment from his time during rehearsal to comment on what he envisions as the final product for Twelfth Night.
"Almost like a moving art piece," Dadi says. "We're adding so many elements and the stage itself is kind of a work of art, and what we bring to it animates it."
In addition to the unconventional setting and staging, Twelfth Night features live music produced vocally by the cast as well as a piano nestled in the side of the stage, utilized for transitions and to create a strong feeling of another place, something crucial to Shakespeare's work. The show will provide a well-needed escape for students and patrons alike into a comedy classic, made real by a dedicated cast and crew.
Twelfth Night opens at 7 p.m. on Nov. 18, 19, 2 p.m. on Nov. 20, as well as 7 p.m. on Dec. 2 and 3 in the Greer Garson Theatre.