Tags
Related Posts
Share This
Journey to Freedom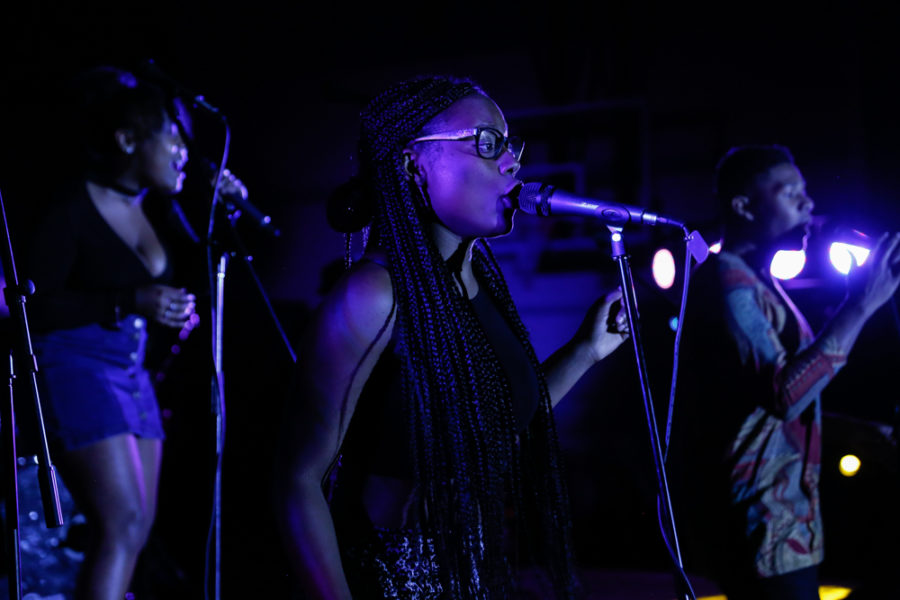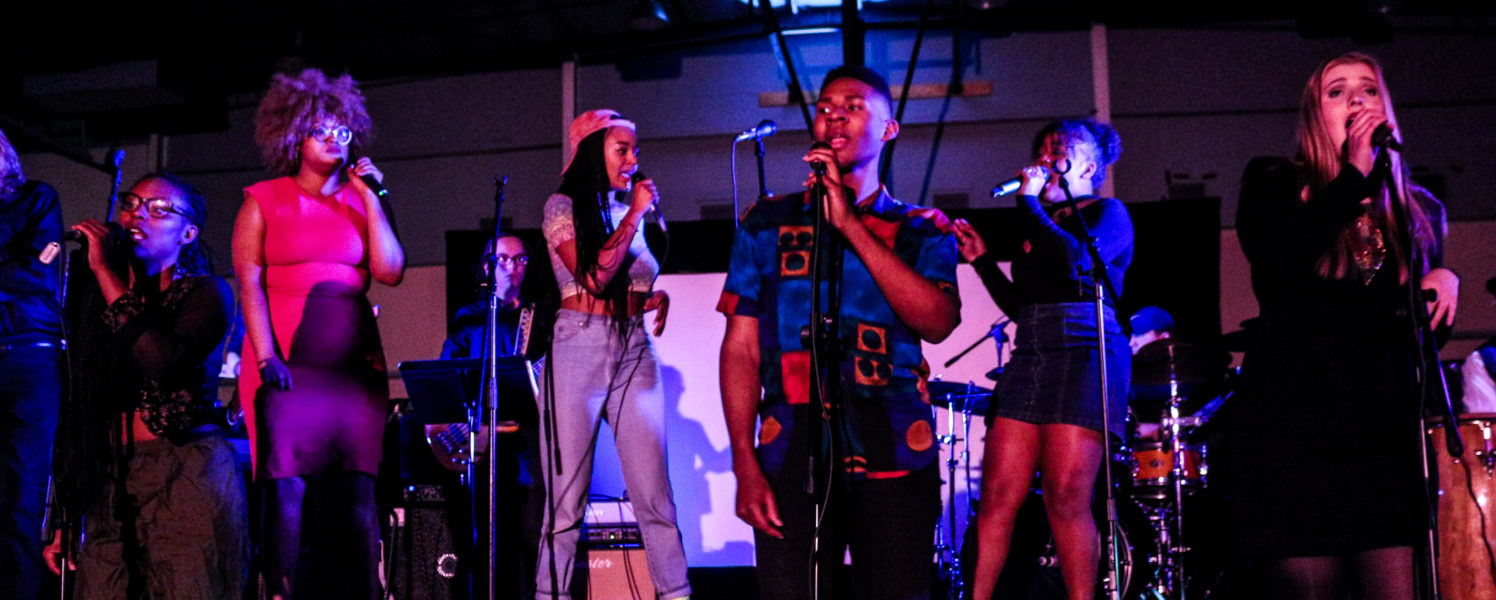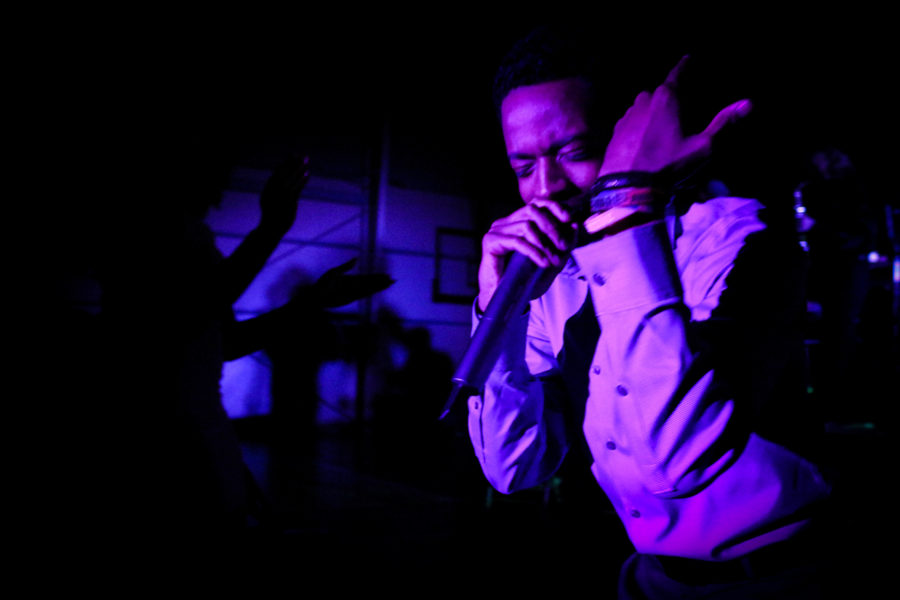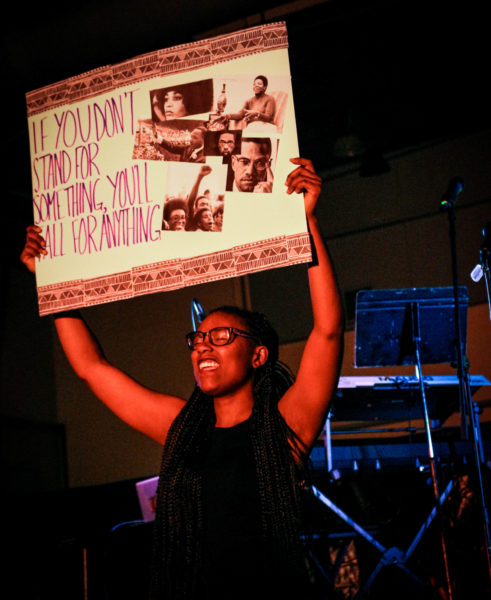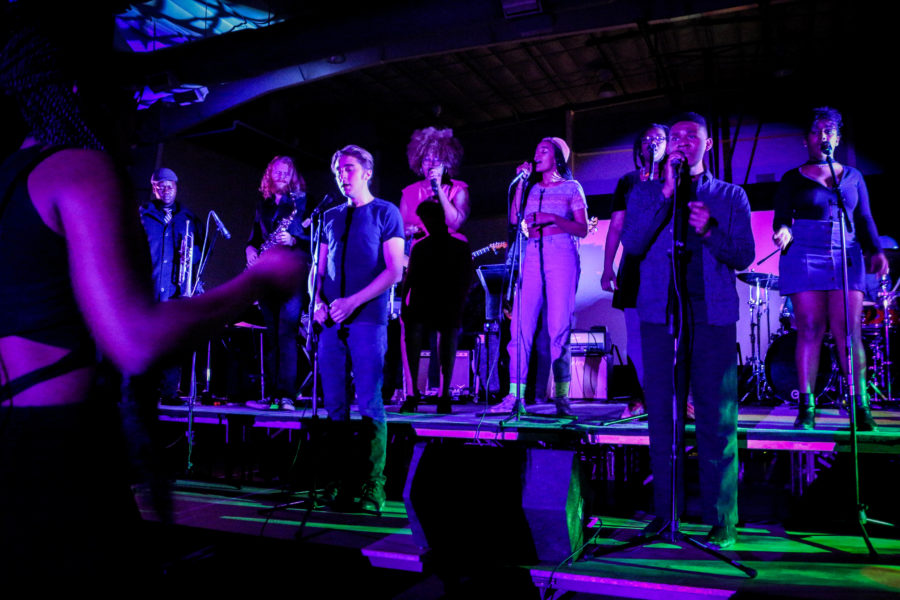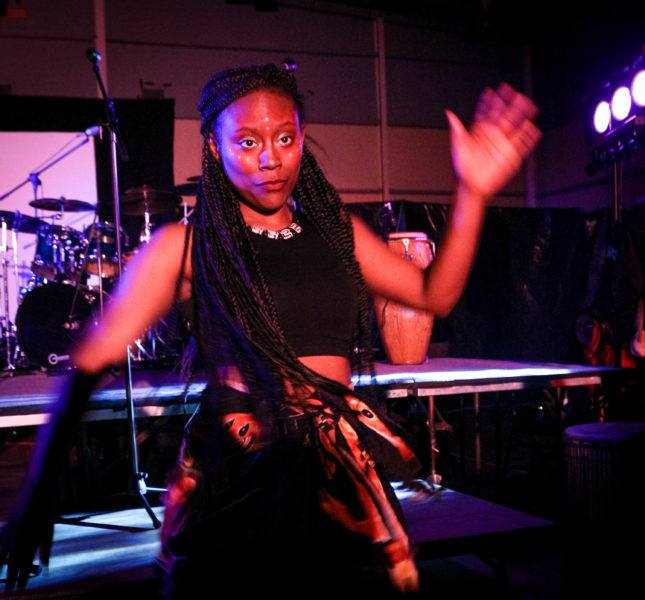 On the night of Feb. 25, Santa Fe University of Art and Design's Black Student Union presented Journey to Freedom, this year's black history show. The group put the show together within the span of a month as stage manager Cabria Scott took charge with the help of fellow Contemporary Music Program student Jeremiah Smith. With changes amongst student life events and groups due to Malcom Morgan entering as SDUAD's new Student Life Coordinator last semester, changes to BSU's annual show were to be expected as well.
Surprising many, the show took place in Driscoll Fitness Center. The gym was emptied of all sporting equipment and bleachers, a full stage was set up in the middle with a sound system and lighting all included, shining in purples, greens and reds throughout the night. Charles Simon acted as MC for the night and started the show by inviting the audience to contemplate their "beginnings" and ancestry. From there, the show went into full swing with Scott and Smith opening it up with a traditional African dance. "Look at your hands, these are our history," said Simon as Amber Edwards and Cleo Daniels took the stage for a duet performance of "Grandma's Hands" by Bill Withers.
The music-heavy show went on with performances by many SFUAD students including Caleb Garvin, Tawanda Suessbrich-Joaquim, Voices of Zion and Yoshi. Classic songs from artists like Prince, Marvin Gaye, Erykah Badu and Stevie Wonder brought on full participation from audience members as they clapped and sang along. Though Simon acted as MC for the night, he also proved his ability to set the mood through music with his high-energy performances of "Poison" by Bell Biv DeVoe and "This Is How We Do It" by Montell Jordan.
One of the most poignant moments in the show began with Edwards' soulful rendition of the Billie Holiday tune "Strange Fruit" before Daniels entered and sang the African-American national anthem, "Life Every Voice and Sing." The lights went from pink to a warm yellow as performers entered from behind the audience, wielding signs with, "Black Lives Matter," "Hands Up! Don't Shoot," and "Power to the People." Troi Speaks recited a poem behind the signs of protests before Scott lead the group in an arrangement of "We Shall Overcome" as they left the room. The audience was silent as their voices echoed and faded into silence.
In between performances, the screen behind the stage occasionally played clips to transition between the various themes present in the show: a clip from the television program "Soul Train" lifted the mood as the performances moved into the 1970s, a clip of Lauryn Hill speaking brought the audience, full of SFUAD students, to reflect on their roles as activists and performers. "In order to be used by God, you have to really be used. You know, we always want to be used for the glorious jobs. 'God, put me on the stage in front of the people at the Grammys show with the nice dress on, let me just praise your name.' But that's not being used. Sometimes, in order to be used you also have to be humiliated. You have to be humiliated sometimes. You have to be kicked. And beaten." Hill's voice resonated.
The show closed with Edwards, Scott, Daniels, Suessbrich-Joaquim and Yoshi singing "Don't Touch My Hair" by Solange, running their hands through their hair, bringing attention to the diversity of styles, from braids to afros, as they threw off head scarves and hats.
Scott mentions that that Morgan pushed her to do something more impactful for the community with the show. "Just stay aware of what's happening in the time that we're in now. But definitely, the show title was 'Journey to Freedom'–we've only been able to express our freedom through music," Scott says. "And I think it's very vital that artists right now express themselves through their art whatever it is: music, painting or writing. It's very important at this time. Because that's our way of cutting through to people, that's the way people unite."