Tags
Related Posts
Share This
Fire at SFUAD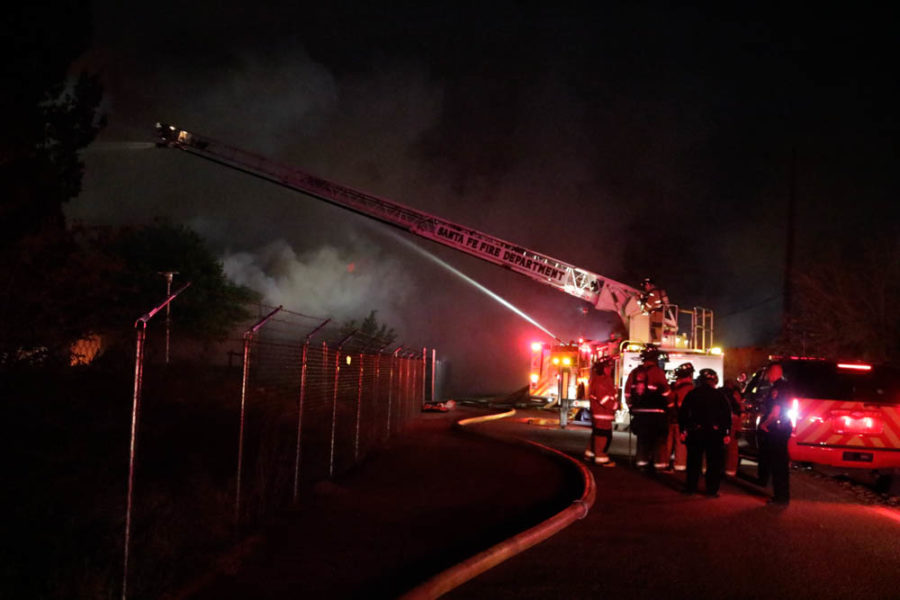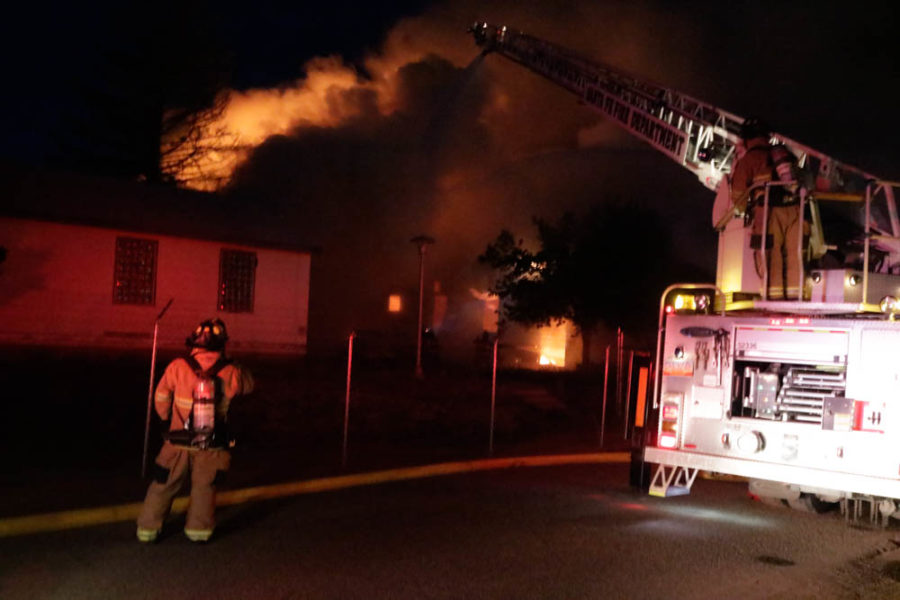 As the sun was setting over the Santa Fe University of Art and Design May 1, students noticed smoke billowing from the Manhattan television set just off campus. Nearby buildings were evacuated and, at 8:19 p.m., sirens filled the air as fire trucks and ambulances arrived on the scene. Flames reaching 100 feet high peaked over Benildus as students and staff watched from a distance. At 10:47 p.m., a campus alert announced that the fire had been contained, however the fire was not completely extinguished until the early hours of the morning.
For many students, the fire felt like a looming metaphor for the upcoming closure of the school. Some couldn't help but laugh at the irony of the situation. "What else could happen to SFUAD?" Sophomore Contemporary Music Program major Kayla Jones said with a bitter chuckle. Others felt less light hearted over the event. Sophomore Acting major Vishnu Gadhavi ran from his house across the street from campus when he received the news, worried for the university he loves and the students who attend it. "It's really demoralizing," he said as he watched the then still alight flames in the distance. While no one was injured during the fire, with only two weeks left in the semester, the fire couldn't have come at more stressful time.
Some of the buildings affected by the fire have historical significance to the city of Santa Fe. The fire destroyed a World War Two building that was part of the old Bruns Army Hospital complex and also used to house a theatre. An investigation as to the cause of the fire is still ongoing. Students are urged not to enter the area as there may be hazardous material.