Tags
Related Posts
Share This
Senior Book Cover Designers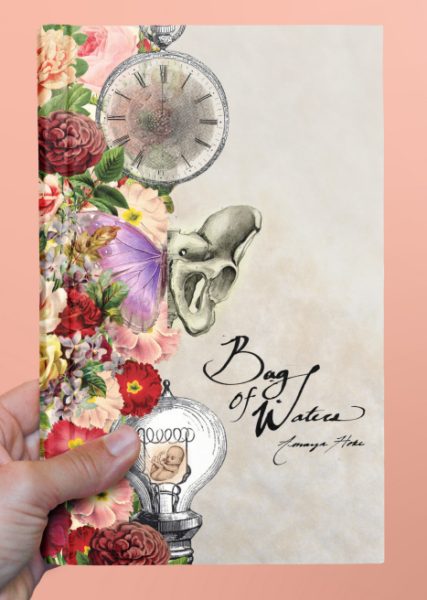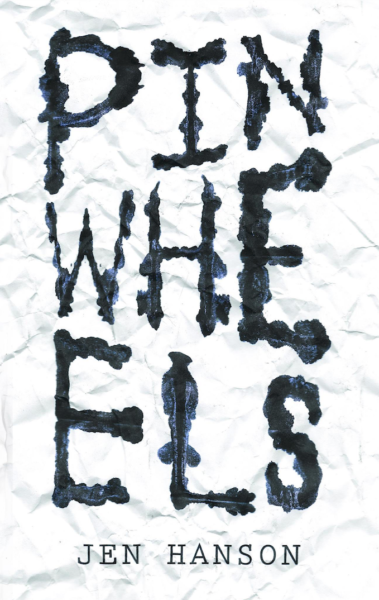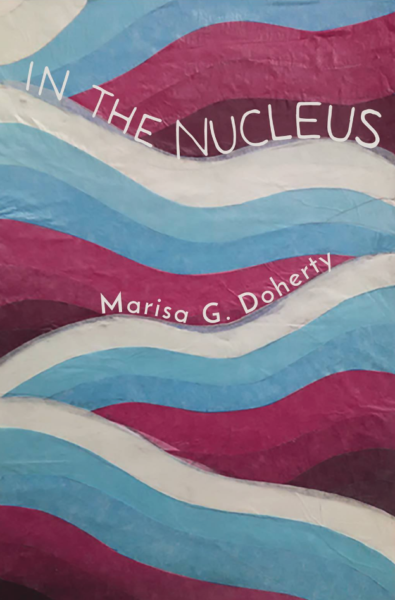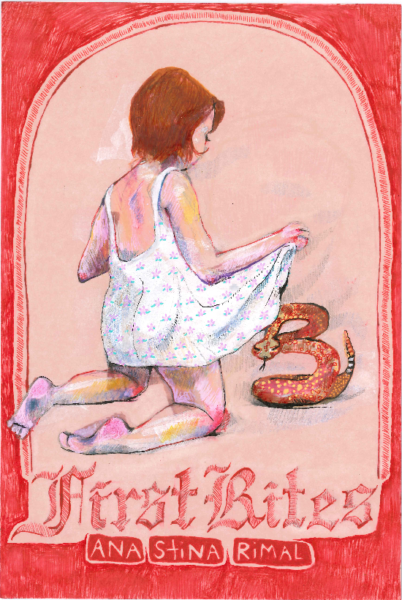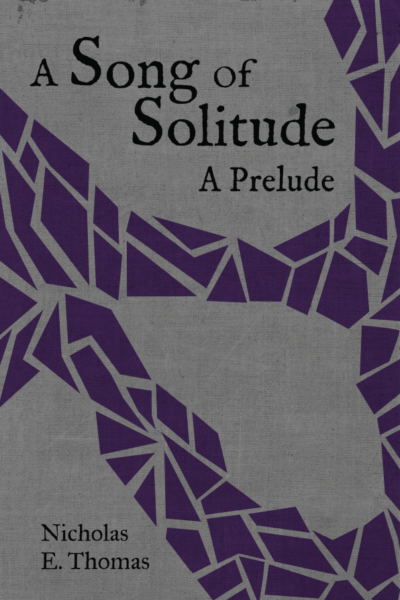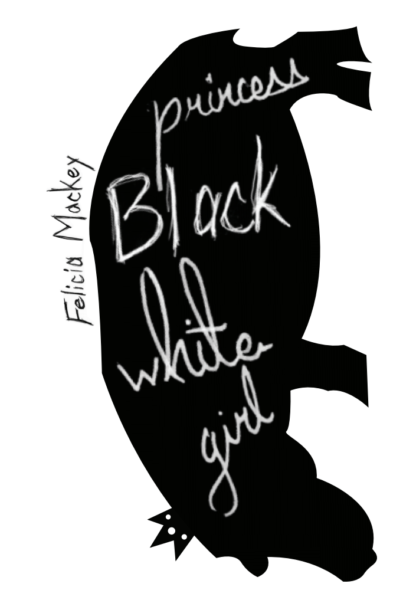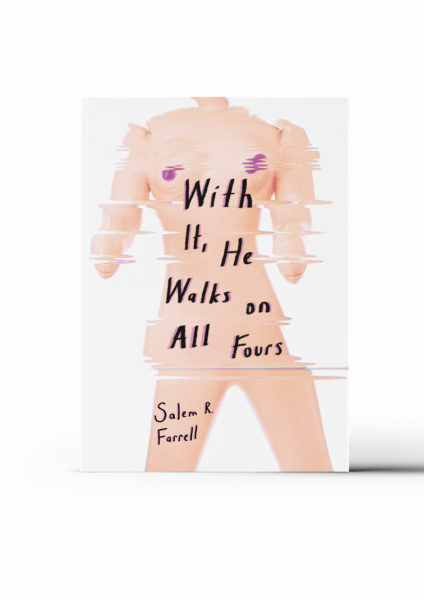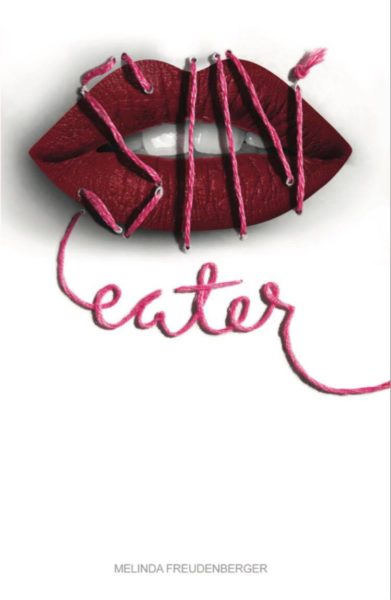 Creative Writing and Literature students at Santa Fe University of Art and Design seem to all look forward to their senior year for a certain reason: senior books. Each CWL senior puts together a book-length manuscript that their peers critique in workshop throughout their final semester at the university. An exhausted, coffee-filled senior is not hard to find in the computer labs late at night in the months before their final manuscripts are due, working on formatting their writing in InDesign and finalizing cover designs with their graphic designers. This semester's round of senior readings wrapped up in April, where seniors read excerpts from their manuscripts. Physical copies of senior books will be revealed and on sale at the Senior Book Party at 1 p.m., May 8 in Fogelson Library.
Each writer has put immense amounts of work into the creation of their books, and they got to work with Communication Design students to bring their visions to life. Ali Ongaro worked with Jackie Braze on her senior book cover. "She had sent me a chapter and information about covers of books she liked and disliked. From that, I was able to do some initial research and bring together typefaces and imagery that I was inspired by," Ongaro says. She had to do a lot of research, and says the most challenging part was combining symbolism from the novel with imagery from that fantasy setting in the novel. "My favorite part of the project was doing research for the cover illustrations," she says. "I researched many forms of medieval art including: Greek, Roman, Celtic and Egyptian. With this research, I combined forms from all these inspirations to create new imagery that would represent the fantasy world while taking direct inspiration from the text."
Each senior had a different vision for their book, so each designer had different ideas and processes. Jonathan Burton used ink for Jen Hanson's cover design, rather than working solely on the computer. "The book was about self-examination and therapy," Burton says. "So I came up with idea that was on the final cover by using the Rorschach test for the forms of the letters because it's something iconic to therapy." He says he saw this a great opportunity to collaborate with a student from a different department before the school closes in 2018.
Rachel McIntire, who worked with Marisa Doherty, also took a more handmade approach. "It was based on the idea of nature that is very prominent in her writing and is meant to loosely represent waves or layers of rock," McIntire says. "We wanted it to be somewhat ambiguous. The idea to create the shapes with actual tissue paper and then photograph it came from the fact that she really enjoys things with a handmade feel and I love creating art outside of the computer."
Melinda Freudenberger's book cover also calls upon elements other than digital design. The title of the book is sewed into the digital image. "My favorite part of the project was probably creating the final cover by sewing the title on, and photographing it. I really enjoy creating things by hand!" Miranda Duran says.
Yvette Serrano worked with Maria Salazar Steinman and went in a different direction. "The title of the book, Wake up and Smell the Funeral, is sort of tongue-in-cheek, so for the cover art I knew that I was going to approach it in the same manner," Serrano says. "I thought of the initial feeling of waking up and what that looked like. I started with a bright sky with cloud type, but it felt a little redundant so I kept revising."
Cassandra Miller, who worked on Felicia Mackey's cover, paid special attention to the concept of the hippo, "something she [Mackey] deeply loves and enjoys but also has relevance to the book." As with other designers, Miller took into account what Mackey's likes and dislikes included, and made sure to follow certain requests. For Mackey's book, some of those requests included no orange or yellow on the cover. "My favorite part of the whole project was seeing Felicia's excitement about all the designs, getting feedback and, you know, having so much freedom to create a cover like this. I loved just the overall experience and working with Felicia," Miller says.
Tauri Partin had an emotional reaction to Amaya Hoke's work, which made them the perfect pair. "My favorite part of the project was my personal connection with it. It was fate that we got paired together," Partin says. She says Hoke wanted to convey being a woman biologically and emotionally. "The title Bag of Waters is another way to say amniotic sac, which holds life. This to me is a God-like aspect. I picked three subjects that God and women have in common: time, power and creation. I chose to make a forced connection between a biological element and a symbol of emotion to emulate each subject. Time was shown through the forced connection between a nipple and a clock. Power was shown through the light bulb and fetus and creation through the butterfly and pelvis. The symbolism of each element is up to the individual viewer," she says. "Everyone has his or her own personal interpretation of the symbols, which I think is a beautiful thing. My interpretation of each was that time rests at the tit of a woman, a pelvis can be the cocoon of something beautiful and women hold the light of the world, the future and have the power to turn that light on."
The cover of a book is the first thing readers see before deciding on which book to buy. The collaboration between writers and designers at SFUAD is a great opportunity for Communication Design students to get the real-world experience of working clients who have a vision and story to tell. "It was honestly a really great experience. I think that collaborating with other students campus wide builds a stronger community, not to mention personal connections that could be valuable in the future," McIntire says. "We are at an art school. We have the perfect opportunity to work with so many talented people. It would be a shame not to take advantage of opportunities for collaboration.
The senior books will be available for purchase at the Senior Book Party at 1 p.m., May 8 in Fogelson Library.