Tags
Related Posts
Share This
SFUAD Hosts PRIDE 2017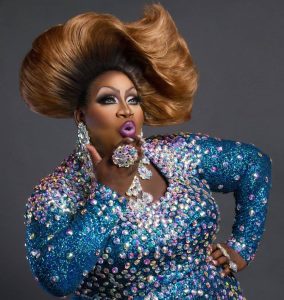 Santa Fe PRIDE, the city's annual LGBT pride celebration hosted by the Santa Fe Human Rights Alliance, is stepping away from its traditional dates and venue. This year, the festival runs from Sept. 15-17 and will be spearheaded by Santa Fe University of Arts and Design students and staff.
The campus is no stranger to Pride: Students from SFUAD LGBT+ collective Colors have been involved in pride celebrations hosted by the school. They have facilitated on campus HIV blood drives; hosted the highly anticipated drag show; Pride themes spirit week, and  held seminars with students and alleys on LGBT+ issues.
Excitingly, this is the first time the greater Santa Fe community will celebrate its pride with SFUAD. The organizers felt the move in venue would not only address obstacles with previous venues, but also generate community youth involvement. "I am really hoping for a big turn out from our school [SFUAD], St. John's College, Santa Fe Community College and the Institute of American Indian Arts. I'm hoping to see a lot more teenagers and a lot more college students at this," Malcolm Morgan, Student Life coordinator, says.
Jackalope Magazine sat down to talk about the role the SFUAD community is playing in this year's festival. Not only will the festival be housed on the main of campus, students and staff will be helping from beginning to end. Even before the weekend begins, students will be deep in glitter decorating floats and setting up for the Friday evening parade, which will start at 7 p.m. beginning at Fort Marcy Park. They will be cleaning and setting up campus for the all day festival starting at noon on Saturday, and will include performances by our own drag king Ryder Alnight and drag queen Coco Caliente. Even alumnus Xzavian Cookbey will be there with his Freezie Fresh food truck. Pride also will feature national entertainers, including LaTrice Royale from "RuPaul's Drag Race," Lillie McCloud from "X Factor" and Sammulous from "America's Got Talent!"
"It is important to show [the outside community] the strength and power of our youth because it will be greatly missed once the university closes," Morgan says. Pride events including a screening of Out of Iraq, at 7 p.m. Thursday, Sept. 14 at The Screen. The Pride parade and DJ dance party will be held at 6 p.m., Friday, Sept. 15 on the Plaza. The Saturday festivities will be on campus beginning at noon, Saturday, Sept. 16. Find the full schedule of events online.
Volunteers are still needed to help construct SFUAD's Pride float, and for other aspects of the event. Please contact Morgan in Mouton Hall if you are available to volunteer either by email or by signing up at his office. Volunteers who are over 21 and have a valid ID will receive complimentary access to the Pride after-party at Skylight on Sept. 16.
Also a reminder to students, if you are planning on leaving campus at any point on Saturday, please make sure you have your student ID with you in order to return without being charged the event's $10 fee. In addition, students with cars, please go to Mouton to pick up a permit pass that will allow regular access to campus. Passes will be available for pick up until Friday. Events are free for all students, so please come out and support.